Mumbai Tour Packages
Fondly known as the city of dreams, your Mumbai tour package will unravel this spectacular juxtaposition of hope and despair, glitz and drab, modernism and heritage.
Home to Bollywood, Mumbai is a city that never sleeps, literally! From hustlers and dreamers to billionaires and superstars; from tribes of fishermen to slum dwellers, Mumbai is replete with people who have some mind-boggling stories to narrate. And since the city soaks in everything, making it its own, Mumbai has turned into a melting pot of different traditions and cultures.
Whether you talk about the regal charm of the Taj Mahal Palace or the exquisiteness of the Siddhivinayak Mandir, the city will surprise you in its own way. Your Mumbai tourism package would not just take you to all these stunning places, but will also reveal a whole new world of experiences. So, if you are planning on visiting the 'Maximum City' soon, here is all should know about Mumbai packages, itinerary and other details
Mumbai Travel Packages
| Mumbai Packages | Day/Night | Price |
| --- | --- | --- |
| The Great Indian Peninsula Road Trip | 50 Days | ₹2,50,000 |
1 Mumbai Holiday Packages
Showing 1-1 packages from 1 packages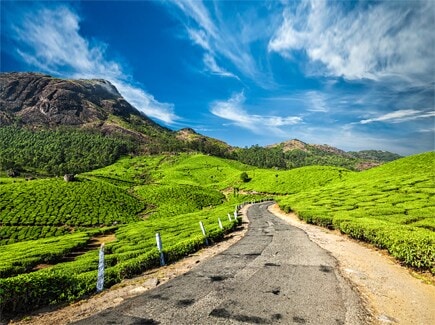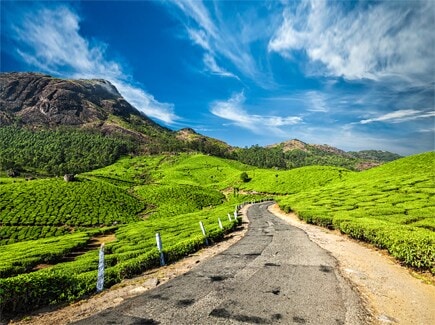 The Great Indian Peninsula Road Trip
SUPER DEAL PRICE
Starts from
per person on twin sharing
Our trips have touched hearts globally
what our happy travelers are saying
South Mumbai Day Trip

"Overall experience is very good that parsi guide was very intelligent and informative food given was...

Read More

Munir

Travelled in Feb, 2022

Women's Special South Mumbai Day Trip

"It was an awesome experience for me. I have come to know the real Mumbai after this tour. Beautiful...

Read More

Sandhya

Travelled in Feb, 2022

Women's Special South Mumbai Day Trip

"Nice service and respectful behavior of guide

Pratibha

Travelled in Feb, 2022
Get to know more about Mumbai before booking your tour packages
Mumbai is much more than just its film city. The soul of the city lies in its magnificent retreats, alluring routes, holy pilgrimage spots, spectacular seashores, astounding architectural structures, and every Mumbaikar's favourite – street food. Not to mention, being the centre of culture, Mumbai's indomitable spirit can be seen in its art, music, dance, and theatre. Owing to all of this, your Mumbai trip package will be vivacious and exciting.
Overlooking the Arabian Sea, Mumbai has Portuguese, British, and Maratha influences that formed a large part of the city's architecture and culture. In the middle of the cosmopolitan crown, you will find yourself looking at the massive skyscrapers and high-end hotels forming the iconic Mumbai skyline. And for a city that never sleeps, its nightlife is something that you should definitely experience. Your Mumbai city tour package can include almost anything. Right from cutting a rug at those popular Juhu clubs to simply taking an amble through Marine Drive, there is something for everyone!
Experience Mumbai
Mumbai is a multifaceted city that offers a unique experience to every visitor and tourist. It is you who decides what you want to make of your sojourn. And even it is a one-day Mumbai tour, the city of stars will give you memories that will last a lifetime. Whether you decide to hop on a Mumbai Darshan bus, sunbathe at the beach, sit with your feet dangling at the edge of Marine Drive, or try to catch a glimpse of Shah Rukh Khan outside Mannat, there is a lot to do and explore in Mumbai.
Cuisine
Mumbai is a paradise for every foodie. Right from affordable and spicy bites on the street to world cuisine at posh restaurants, the options are endless. You can enjoy vada pav, pav bhaji, dahi puri, ragda-pattice, and pani puri by the roadside and even relish some Panzanella, focaccia bread, sushi, and sashimi at a fancy eatery. And if you are a non-vegetarian, your Mumbai package would be incomplete without trying out dry Bombay duck curry, bheja fry, kheema pav, bangda tikhale, surmai fish curry, and Bombil fish fry. Some of the most popular spots where you can enjoy some of the best street food options are Khau Galli, Girgaum Chowpatty, and Nariman Point.
Shopping
You would not want to leave Mumbai without a couple of souvenirs. And with so many vibrant street markets, you definitely won't! This city is a shopping haven and you can find almost anything, all you need is to look in the right place. If you wish to street shop, you should head straight to Colaba Causeway or Linking Road. Right from the latest clothing collection to artificial trinkets, you will get it all here. You can also visit designer stores and boutiques in Malad, Santacruz, and Worli. You should also have a look at Chor Bazaar if you are someone who likes wooden furnishings, antique clocks, and art pieces. All these spots will make your Mumbai tour package for family a remarkable one.
Culture
Owing to the immense cultural diversity, Mumbai is a city of many faiths and religions. Thus, spiritual convictions and secularism run in tandem. Usually, the people of Mumbai, also known as Mumbaikars, are a mix of Hindus, Muslims, Zoroastrians, Christians, Jains, and Buddhists. People of Mumbai are considered to be jolly and tireless – something really important for residents of a city that never sleeps. They are usually hard-working, witty, and modern individuals. The mother-tongue of local Maharashtrians happens to be Marathi while other widely spoken languages are Hindi, English, and Urdu. One of the most famous local dialects – 'Bambaiya Hindi' is essentially a Hindi-Marathi pidgin.
Places to Visit in Mumbai
Surrounded by the Arabian Sea, the Gateway of India is one of the most symbolic sites in India. Built in 1924, it was designed by George Wittet who was a Scottish architect. Starting your Mumbai Darshan package from this very spot is a great idea.
Indulge in a true luxury experience coupled with unparalleled century-old hospitality at The Taj Mahal Palace. This iconic sea-facing landmark in Colaba is something you cannot miss out on. The astonishing views of the Arabian Sea and Gateway of India are something that you cannot get anywhere else.
Your Mumbai trip package is incomplete without a visit to the imperial and holy Shree Siddhivinayak Temple. One of the most famous Hindu religious sites in Prabhadevi, this temple is built in dedication to Lord Ganesha.
One of the most revered mausoleums of the country, Haji Ali Dargah is located in Worli and is an extremely prominent landmark of Mumbai. Built in 1431, it is the mausoleum of Pir Haji Ali Shah – Sufi saint.
The Bandra Worli Sea Link has definitely added a lot more charm to the city. Initially known as Rajiv Gandhi Seal Link, this bridge is built stunningly over the Arabian Sea. Commenced in 2000, it was completed in the year 2010 and now connects the suburbs of Bandra to Worli. A ride here is worth it all, even your entire Mumbai trip cost!
Also known as Basilica of Our Lady Mount, the Mount Mary Church is located in the western suburbs of Mumbai. It is believed that it was built in the 16th century when the Portuguese visited India. It is also said that the church houses the blood of Pope John Paul II who visited India in the year 1986.
Best Time to Visit Mumbai
While the city receives footfall in thousands all around the year, you will be able to make the most of your Mumbai sightseeing package from October to March. During this time, you can experience pleasant weather when the temperature ranges from 28ºC to 33 ºC. At this time, rain is negligible while the sea breezes offer relief from the heat and humidity.
Get ready to soak up the city's reminiscent colonial feeling while gazing at the architectural marvels or gorge on some delectable dishes while in the city of dreams. There is so much that you can include in your Mumbai vacation package and explore this city in its utmost beauty. You can know more about Mumbai tour packages, prices, deals, and itineraries to plan a trip that you will cherish for a long time.