The largely unexplored oceans team with mysterious energy, holding intriguing secrets within their depths. Requiring no formal training, snorkelling offers people a unique opportunity to glimpse at the mystifying depths of the waters, which are replete with diverse marine life, especially near coasts. There are several islands in Maldives that are known for being a haven for snorkellers from all over the world, irrespective of their experience level.
The cost of snorkelling in Maldives is quite affordable and more than worth it, given the sheer brilliance of the experience that awaits you.
What Makes Maldives the Best Snorkelling Destination
The Maldives Islands are known all over the world for their idyllic beaches that embody serenity, where the azure waters of the ocean surround you, soothing your senses with the soft murmur of waves lapping against the sandy shores. True to its nature, the ocean has more to offer than meets the eye, as its surface hides a completely new world. Snorkelling in Maldives is a feast for the senses, with the diverse marine life and some of the most colourful corals in the world. Maldives is the 7th largest coral reef system in the world, which has created a uniquely favourable ecosystem that supports thousands of marine species.
With secluded locations, so much biodiversity, and excellent visibility, snorkelling is undoubtedly one of the best things to do in the Maldives for all kinds of travellers, whether they are beginners or experts in diving and snorkelling.
The Basics of Snorkelling in Maldives and its Cost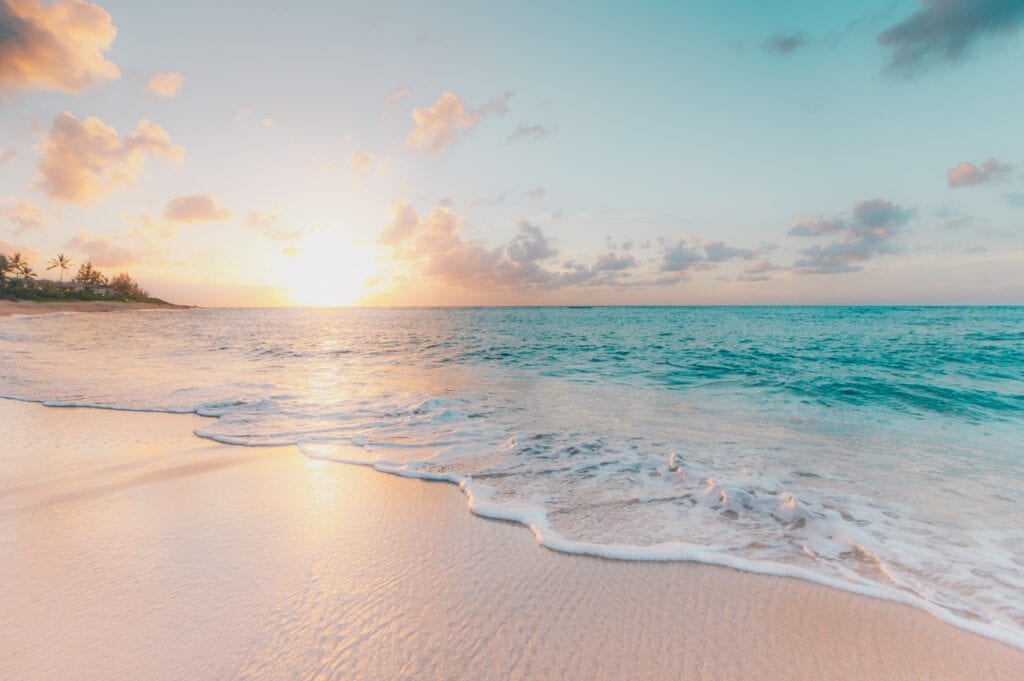 Snorkelling in Maldives is a memorable experience that does not require any kind of diving experience or expertise. Snorkelling equipment includes a diving mask, which allows you to get a clear view of what is happening underwater and a snorkel, which is a special hollow tube with a mouthpiece at one end. The snorkel allows you to breathe without having to take your head out of the water. Many people also put on fins to help their movements through the water.
The price of snorkelling in Maldives varies widely from resort to resort and island to island. The price of snorkelling in Maldives also depends on whether you have your own gear or plan to rent it, the number of days you want to spend snorkelling, etc. You can also get all-inclusive packages at affordable prices for snorkelling in Maldives. The best Maldives packages generally include snorkelling in their itineraries as well.
What is Snorkelling in Maldives All About?
Maldives is a year-round snorkelling destination, and the water temperature stays around 28°C or 82°F at most sites. All snorkelling activities are confined within a 3m-24m depth range in the Maldives at the various sites. You can go almost anywhere for snorkelling in Maldives however, it doesn't always begin from the shore and at some sites, you may have to get on a boat for a snorkelling trip. The islands can basically be categorised into 3 types when it comes to snorkelling in Maldives. Those with huge blue lagoons surrounding the island are not good for snorkelling as the shallow waters may have abrupt drops. If house reefs surround the island and are pretty close by, you can expect a great experience, and islands with nearby house reefs as well as wide lagoons are not only great for snorkelling, but also for sailing.
What Should You Expect to See When You Go Snorkelling in Maldives?
The variety of sea life that you will be able to see is too wide to list. From fish, in schools or even by themselves, of varied colours and sizes, hawksbill turtles, and dolphins to the huge but gentle manta rays, morays, and even reef sharks. Then there is tuna, barracudas, clown fish, trigger fish – there is truly a lot that you will be able to see while snorkelling in Maldives. The islands are also among the few destinations in the world where you may see whale sharks throughout the year. Common Maldives sharks include the white tip and black tip sharks and whale sharks.
The Best Time to Visit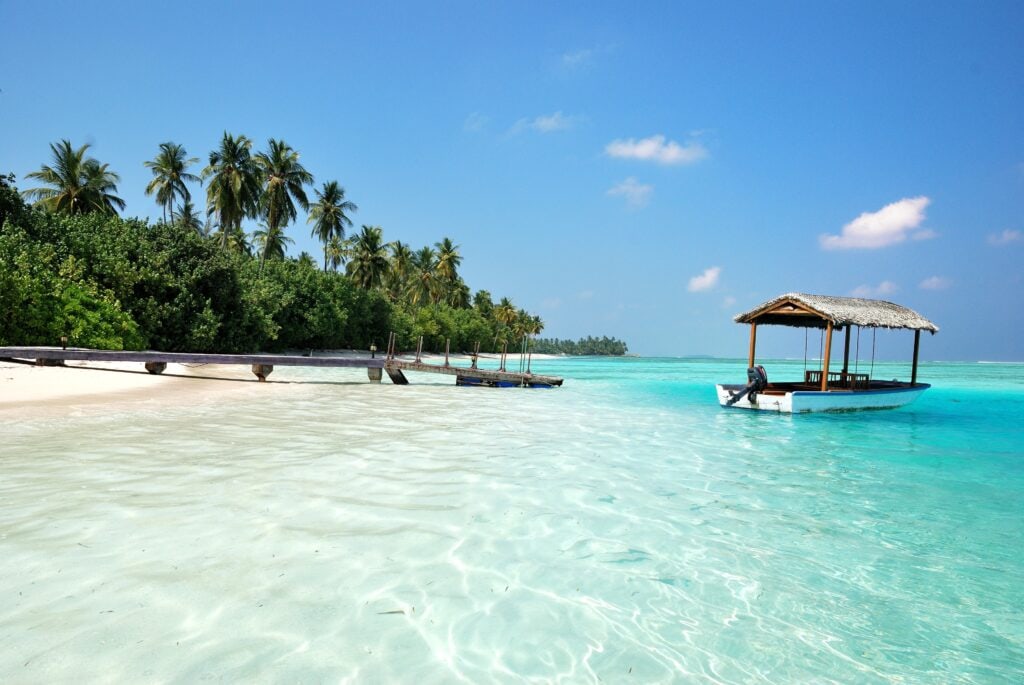 Maldives basically has two types of seasons – the dry season and the wet season. If you are planning to book Maldives holiday packages from India, you can plan to travel during the December-April period, which is considered to be the best time for snorkelling in Maldives, with dry weather and clear waters that make for an unforgettable experience. There is no rain, and the water is not choppy, which enables high visibility. However, this is also the peak tourist season on the islands, and you may find the cost of snorkelling in Maldives to be a bit steep during this period. The wet season, or the monsoons, tend to experience a fair amount of rainfall, but it occurs sporadically. The cost of snorkelling in Maldives is relatively less during this season. The weather is most unsettled between the months of May to July when visibility is at its lowest. However, the time from August to November is also good if you want to spot big sea creatures like the whale sharks or manta rays.
In the Maldives, the best snorkelling can be experienced at dawn or dusk. These are the times during which bigger sea creatures head out to hunt and are quite easy to spot. During the day, the direct sunlight is great at highlighting the colourful fish, making the time suitable for lagoon snorkelling. Another experience that you must try when snorkelling in Maldives is fluorescent night snorkelling, where you will be wearing a special mask with UV light, which is reflected by the corals, creatures, and organisms. Fluorescent night snorkelling makes for a once-in-the-lifetime experience as you gaze upon the marine life in neon colours swimming past. As the coral polyps venture out to feed on the phytoplankton, you can even consider switching off your light to enjoy the scene where photoluminescence creates an intriguing firefly-like display.
Finding the Best Place for Snorkelling in Maldives
It is not difficult to find the best place for snorkelling in Maldives as the archipelago is rife with amazing dive and snorkel points. Some you can access directly from the beach, while some others may involve a boat ride. Typically, snorkelling is easiest at a house reef, but you can choose from a multitude of spots, depending on the experience you are looking for.
The Best Island in Maldives for Snorkelling
There are several great islands that you can pick for snorkelling, including Vilamendhoo, Biyadhoo, Ukulhas, Baros, etc. However, Maafushi Island is considered the best island in Maldives for snorkelling. You can even go for some free snorkelling at the island's house reef, which is 30-50 feet from the beach and can be reached easily from the sandy zone. Several resorts and hotels in Maafushi provide snorkel masks and equipment free of charge to their guests. The island offers easy access to popular spots, like Maavilai, Banana Reef, Coral Garden, Kuda Giri, Shark Point, Manta Ray Point, Turtle Reef, etc. One of the biggest and most beautiful islands, Maafushi is one of the best places to visit in Maldives for snorkelling.
More About the Good Snorkelling Spots in Maldives
Banana Reef, Kuda Kalhi: Getting its name from its shape, this reef is home to beautiful coral and fish. It's a great spot for 'Finding Dory' (palette surgeonfish), along with manta rays, bannerfish, black snapper, and many more.
HP Reef, Malé Atoll: Also called Girifushi Thila, this reef is quite popular for its diverse collection of small reef fish. It is also a good place for the larger pelagic creatures, like eagle rays, reef sharks, barracudas, etc. It also houses some of the most vibrant corals, which are also responsible for this place being called the 'Rainbow Reef'.
Manta Point, Lankanfinolhu Island: Offering an unusual experience, this is the perfect spot for getting up close and personal with the gentle manta rays in Maldives.
Remember, the ocean can be quite fickle, so always ensure you have an experienced guide with you. Choose equipment that fits perfectly and check it before getting into the water, DO NOT forget your sunscreen, be aware of any current warnings, stay calm, always follow your guide's cue and wait for their instructions before touching anything, and keep in mind that spotting marine creatures, despite the abundance in Maldives, is a matter of luck.
Snorkelling in Maldives can be one of the best experiences you have. It just needs some careful planning to ensure you get the most out of your trip!