Maldives is one of the most beautiful destinations to visit in the world. It attracts those seeking a serene and restful holiday destination with a lot of romance in it. With its posh resorts, exquisite water villas, colourful reefs and water that's bluer than the sky, Maldives is a great tropical destination for honeymooners. It is the place that makes you feel at peace while gazing at calm waters, joyous while walking on the soft sandy beaches, and content after spending a relaxing vacation with your loved ones.
The islands in Maldives shower upon you not just stunning scenic beauty but extravagant hospitality as well, which makes it as close to paradise as one can imagine. From luxury 5-star stay options and some of the best spas in the world to the mouth-watering local cuisine and thrill of exciting water sports; these islands in Maldives will make sure you are having the best time of your life with some of the best places to visit in Maldives. Head to the local markets for shopping handicrafts, souvenirs, sarongs and clothing among other intriguing things, and head over to the archaeological sites such as the President Palace, National Museum and whatnot for proper city sightseeing.
Places to Visit in Maldives
Check out these 15 best places to visit in Maldives and explore this beautiful cluster of islands for those postcard-worthy pictures: -
1. Male
One of the most famous places in Maldives, and its largest city, Male offers some fun and exciting attractions. From scuba diving, snorkelling diving and more, there are a host of exciting water sports that you can enjoy. The Male's National Museum is a popular attraction among the tourists here, along with the Tsunami monument and more.
2. COMO Cocoa Island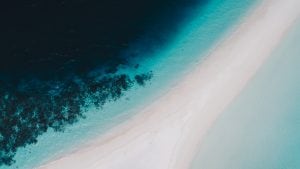 Although there is no dearth of gorgeous islands in Maldives, the COMO Cocoa island holds a different charm. The island offers eternal peace and relaxation for travellers looking for rejuvenation. A favourite Maldives tourist spot, COMO Cocoa island is known for its luxurious 5-star villas and pampering hospitality. And add to that the clear blue waters and the white sandy beach as well and you have got the recipe for an experience that would just touch your soul.
3. Vaadhoo Island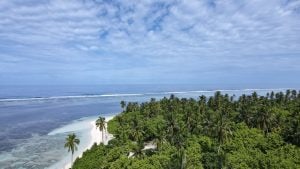 Vaadhoo is a beautiful island in the Maldives which is known for its stunning beaches, iconic landscapes and mesmerising beauty. What makes it one of the best places to visit in Maldives is an incredible natural phenomenon that occurs during the late summer months. When the sun goes down Vaadhoo, the sea waves light up like a shimmering field of blue dots, due to the growth of phytoplankton or aquatic creatures that glow in the dark, giving the sea the appearance of the starlit night sky.
4. Banana Reef
The Banana Reef is globally renowned as one of the best diving sites in the world. It derives its name from the banana-shaped reef that is home to exotic marine life, corals, cliffs and caves. Another reason it is considered among the top Maldives tourist places is that it offers a plethora of adventure activities, such as scuba, snorkelling, jet skiing in the reef and more.
5. Sun Island
Another island known for its sparkling islands is the Sun island that is counted among the best places to visit in Maldives. It is blessed with naturally stunning beaches, beautiful tropical flowers as well as lavish greenery that makes you feel the best version of yourself. It is a great place if you are looking for a relaxed time, basking in the lap of nature, at one of the many fabulous resorts here.
6. Mihri Island
If you are in for a completely detoxing environment then Mihri island is the place to be. With no TV sets provided in the rooms, the only thing you should expect is a connection with the phenomenal natural beauty, exquisite food and relaxing spa treatments. For these reasons, Mihri island is also one of the best places to visit in Maldives for couples. You can also take part in some fun activities here such as diving and snorkelling.
7. Maafushi Island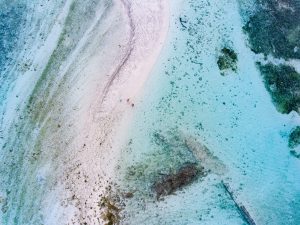 Maafushi island is truly one of the must-visit places in Maldives. Not only does it have fancy beaches with water sports options but also offers exquisite food that you are sure to enjoy. It might not have the luxury resorts and opulent 5-star hotels that many other islands do, but all that it offers hat got plenty of charm.
8. Feydhoo
Feydhoo shows a pretty picture of the lived- Maldivian life. Its inhabitants used to live in the nearby Gan island but after the British transformed it into an airbase during WWII, the locals were shipped out. It is a great picnic spot in Maldives where you can come and stroll the winding walkways while relishing the delicious local cuisine.
9. Addu City
Addu city is the most urban place to see in Maldives after Male. It is also the nation's second-largest city which attracts honeymooners and couples through the captivating vistas sandwiched between the blue waters and overhead skies, lined by tall coconut trees. The Mosque of the Judge is located here which is among the famous historical things to see in Maldives, telling the tale of the Sultanate rule over the city.
10. Bikini Beach
Bikini Beach is an absolutely beautiful place to see in Maldives. Considered among the top Maldives tourist places, Bikini Beach is an exotic attraction dotted with palm trees that draws the attention of so many tourists around the world for sun-soaked relaxation and activities such as snorkelling, swimming and more.
11. Huvahendhoo Island
Huvahendhoo island is a popular Maldives tourist spot for families that offers a tranquil environment for relaxation. The sight of the clear and calm waters, the world-famous spas, luxury stays and restaurants are all focussed on a family staycation. There are 'kid's clubs' where your children can spend some quality time while you unwind at the spas.
12. Whale Submarine
Whale Submarine is a great picnic spot in Maldives to experience life on a reef with your kids. The submarine takes you on an underwater tour where you get to see colourful corals and beautiful marine species. But do not get confused with its name, you won't get to see any whales.
13. Artificial Beach
The artificial beach in Male is man-made and makes for an exciting place to visit in Maldives. It can be explored along with your family as a fun day trip with a lot of water sports activities and good food around the corner.
14. The Muraka - Conrad
The Muraka is a lavish 2-level undersea villa housed in the Conrad Maldives resort. It offers a breath-taking experience of the exotic style of living, dining, and sleeping under the blue waters of the Indian Ocean which might be very hard to believe for some at first. This opulent accommodation comes with a private chef and butler, infinity pool, professional spa treatments, on-call fitness trainer, and water activities. By far, The Muraka is one of the most bewildering places for sightseeing in Maldives.
15. Rangali Island
The Rangali island is counted among the most picturesque places during your Maldives sightseeing tour. The super luxury Conrad Maldives resort is located on this island. It is an ideal hub for enjoying varieties of water activities, such as dolphin spotting, swimming, and fishing. Rangali Island is a complete family-friendly destination and a stunning place to explore with your loved ones.
Best Time to Visit Maldives
The best month to visit the Maldives is between November and April, when the weather is warm and tropical and beach activities can be easily enjoyed, making it the best time to go to the Maldives weather wise.
The months of January to April experience dry weather conditions, with little rain and low humidity, making it the peak season at the luxury resorts and the best time to visit Maldives for honeymoon. The monsoon months, as well as the months from May to December, experience rain and the risk of storms which might come in the way of many looking to undertake exciting water sports. Still, long spells of bright sunshine even during these months can be experienced.
Maldives has become the world's favourite destination to experience quintessentially beautiful tropical places and water sports while offering the most terrific cluster of sandy beaches in the Indian Ocean. Plan a trip to Maldives with your loved ones with Veena World with our exciting Maldives tour packages that cover all your needs.