Reading Time:
10
minutes
"At the beach, life is different. Time doesn't move hour to hour but mood to moment. We live by the currents, plan by the tides and follow the sun."

Sandy Gingras
---
The idea of an Ideal Maldives Vacation
---
Wake up to the sound of the seas as you melt into the luxurious lifestyle by soaking up panoramic views of the deep blue waters. Marvel at idyllic golden beaches, journey through sugarcane plantations and sip on the sweet buzz of Pina Colada as you relax at the tropical paradise of Maldives. Could leisure get any more perfect than the Maldives? This island nation is not only about spellbinding nature and adventurous exploits, but also about the essentially intriguing lifestyle which shows contentment and fulfilment of life. Sounds perfect for your Maldives honeymoon package price, doesn't it?

Maldives tourism from India has shown growth each year, because of all the irresistible attributes that make this island nation, a perfect vacation. Moreover, this lovely ambience and the soothing aura are brought together as a perfect match for your heaven-made bond with the love of your life. Witness the shades of the dusks and dawns of this land are remarkably like a painting with Maldives holiday packages from India. Painted in perfect strokes of green and blue with whole new aqua and turquoise shades, this land is a picture-perfect destination to capture your memories of new beginnings.
---
Why A Holiday in the Maldives from India
---
The Maldives is a low lying tropical island nation in the Indian Ocean composed of more than 1,000 coral islands. A long and narrow country formed by over 20 natural atolls, famed as 'Atolls of Maldives.' Explore the haven for couples with our uniquely priced Maldives honeymoon packages from India; this alluring destination offers you idyllic, picturesque views with white sands, crystal blue waters, beautiful marine life and picture-perfect ambience to go with it. Celebrate your love and togetherness in one of the most exotic and romantic islands with irresistible Maldives holiday offers.

The whole idea behind Maldives vacation is being in that perfect place to sit on a beach and watch a sunset while you enjoy life simply pass by. The Maldives has deep blue seas, turquoise reefs, vivid corals, white sandy beaches and palm trees. All so perfect to enhance your Maldives honeymoon package price. It is also a place full of character, where its people have long spent their days languishing in the very essence of idyll living. Melt into the Maldives lifestyle by soaking up panoramic views of the deep blue waters. Marvel at idyllic golden beaches with Maldives holiday packages from India.
---
Top 5 Island You Must Experience
---
The Maldives is a paradise island nation and with thousands of coral island options to choose from. When you come across so many best Maldives packages, finding a perfect fit for you, can be a real task. Every island is so much better than with so many elements to experience. Although, every island and its resorts bring out the significance for each. To help you ease your pick for the top 5 island experiences that you must have, here's the list that you can follow!
1. Malé Island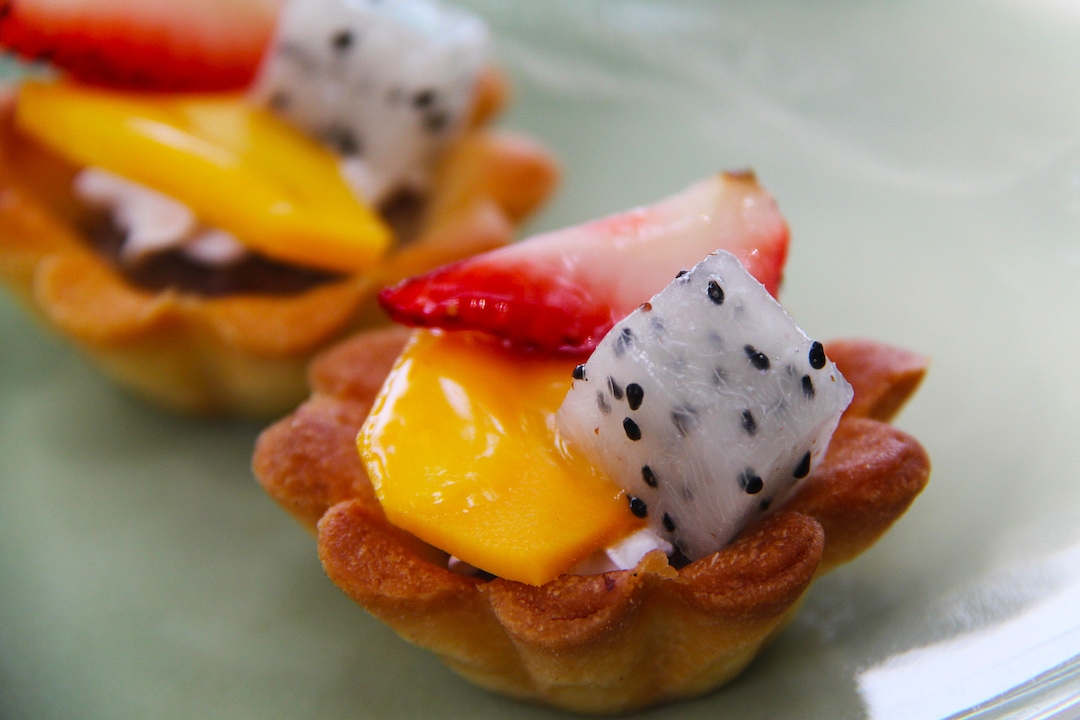 Malé is a gateway to this Island nation. Thereby, it is a mandatory part of all Maldives packages from India. It is the capital of Maldives and has an international airport. Exploring Malé is truly one of a kind and thereby a worth inclusion of Maldives trip cost from India. This island capital is full of culinary treats when explored with any Maldives tour package. And, like any other capital, it has tourist attractions too. While you explore this island, you will indeed be in the dilemma or are you on a city or an island… and that is an experience in itself. Explore the Artificial Beach, Tsunami Monument and Malé National Museum while you traverse through the city.
2. Paradise Island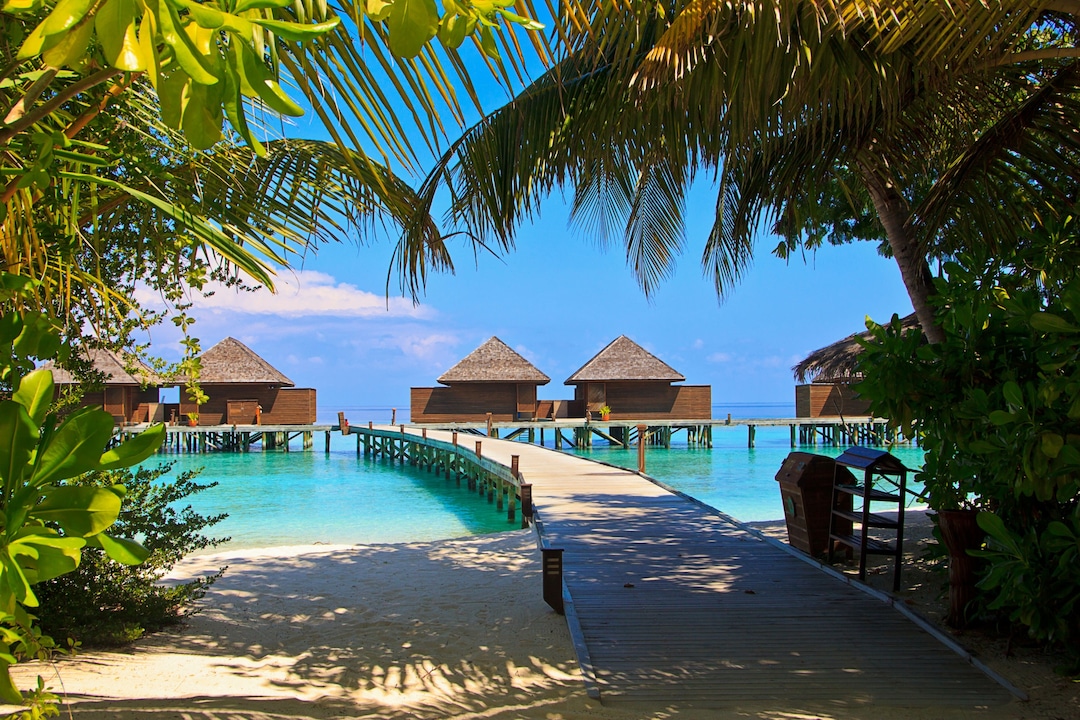 An island that lives up to its name! Paradise Island Maldives is your pick if you look for heavenly getaways and picture-perfect beaches. This escape will always exceed what you imagine and also what you possibly can expect. Paradise Island Maldives should sooth your senses and relax your soul. It will be your perfect gift for you and your spouse to stitch some beautiful memories together. Make sure you explore all the island activities while you spend your time along with Maldives packages for couple.
Book Your Tour to Paradise Island!
3. Bandos Island
Bandos Island is known to be a fantastic choice for families looking for Maldives packages from India. It is one of the most affordable options to try out here in a welcoming atmosphere. Even Maldives packages for couple include Bandos Island as an option for the enthusiastic duos. Explore island feels with an onsite diving base, youth club, toddlers group and a varied choice of restaurants to suit all types of travellers. Options here in Bandos Island are truly varied and fit for people of different ages. Thereby, becomes one of the most preferred choices of Maldives holiday packages.
Book Your Tour To Bandos Island!
4. Vaadhoo Island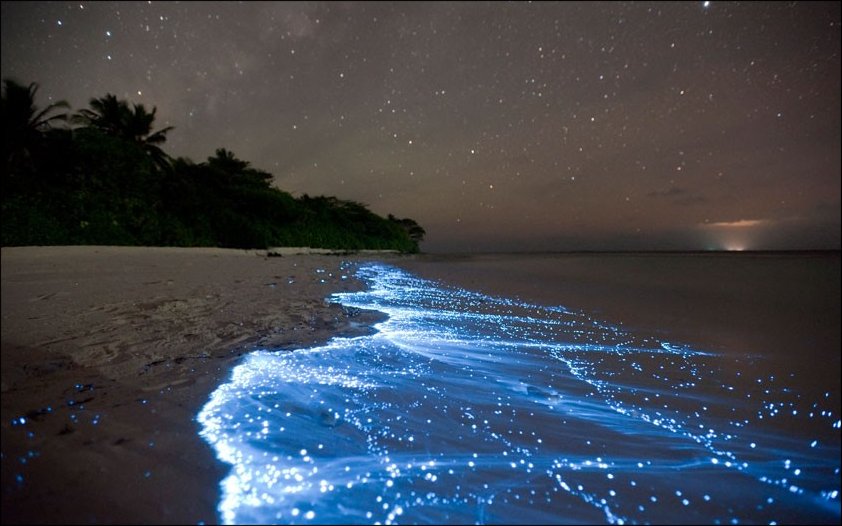 The stunning Vaadhoo Island can be your special pick in the personalized Maldives honeymoon packages from India. Reason being, it is famous for its bioluminescence. The shining stars in the water of the island playing with the sandy beach, indeed add a whole new shade to your Maldives honeymoon package. The 'Sea of Stars' is a must live experience of Vaadhoo Island. You can include it especially in your Maldives trip cost from India and try something completely offbeat and worthwhile.
5. Manafaru Island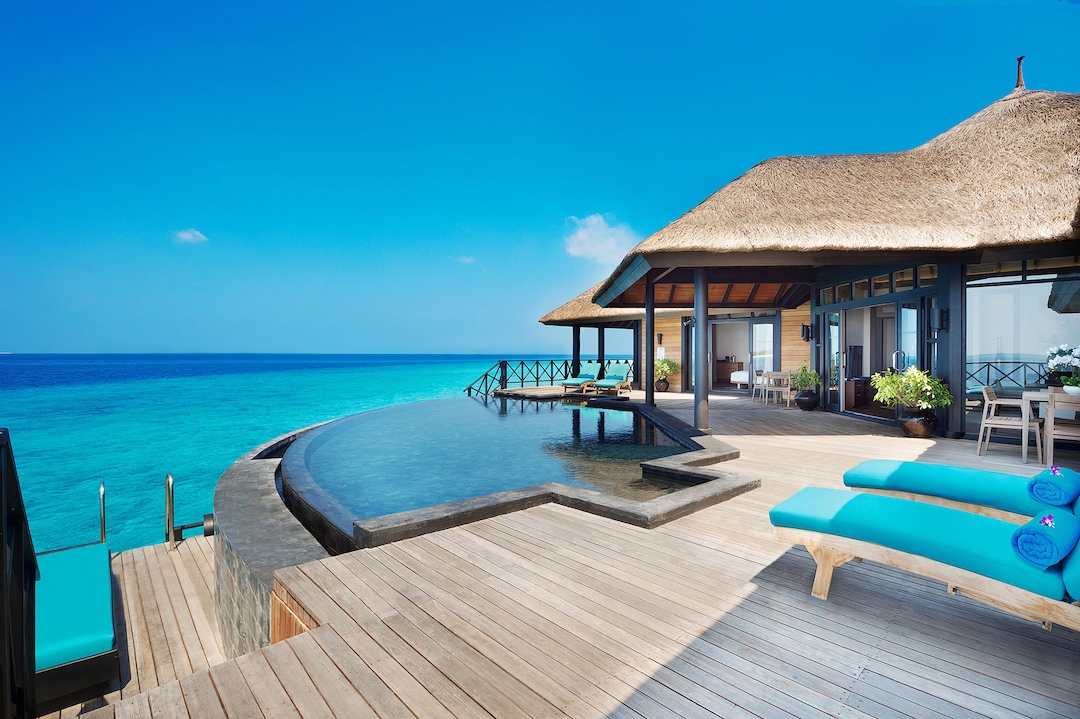 Manafaru Island is one perfect pick for anyone looking for the most romantic Maldives honeymoon tour packages. It is truly no ordinary escape! Floating on the ocean with so much peace that it gives you a clear picture of the kind of relaxation you can expect from it. Experience the wonders of Mother Nature at her best with Maldives packages for couple. Choose your pick! Because the range of options is wide! Remember the beachfront or water living you always seek? Here's the chance! Live it with Manafaru Island because this private getaway cannot get any better. Add in that extra love, extra pamper with Manafaru Island as your Maldives honeymoon package.
Book Your Tour To Manafaru!
---
---

All the options seemed like a perfect choice of Maldives honeymoon package or even Maldives tour package, didn't it? Now, multiply that for thousands of island and realise how spoilt for choice you will feel then! While none of the five options can be compared to the other, it should indeed make a point to experience all five as a part of your Maldives holiday packages. After all, if you think, Maldives is a one-time destination, then you're being too innocent. Because, once you are in the Maldives, it lures you in, to never ever leave that island. And, once you are back from it, you will still find yourself looking for Maldives tour package and more reasons like a second Maldives honeymoon package, to set your foot in the Maldives again! Trust me, it is not hyperbole, just pick your first island experience and let the Maldives cast its spell on you!
"Our memories of the ocean will linger on, long after our footprints in the sand are gone."

Anonymous