India is probably one of the most romantic places in the world. If you are looking for a romantic holiday in India, you'll be simply blown away by the variety of options available. With an eclectic blend of majestic forts, opulent palaces, shimmering lakes, and virgin beaches, India never fails to make you fall in love with your special someone all over again. So whether your honeymoon is due or you're planning a getaway with your life partner of many years, on this Valentine's Day, we bring you a list of the 10 most romantic destinations in India that'll set your heart soaring.
1. Agra:
Could there be a better place to celebrate your love than at the greatest monument of love ever built on the face of this earth? Agra, which is the home of the wonderful and wondrous Taj Mahal, is unquestionably one of India's most romantic escapes. Actually a mausoleum built by the Mughal Emperor Shah Jahan for the love of his life, Mumtaz Mahal, Taj Mahal is the greatest of the 7 Wonders of the Modern World. With precious material and semiprecious stones adoring its architecture, it took more than 20 years and a labour of around 20,000 men to build this stunningly spectacular building. And yes, it can't get more romantic, if you happen to visit Taj Mahal on a full moon night. To give a shahi touch to your romantic getaway, choose to stay either at the Oberoi Amarvilas or the Grand Imperial on your Agra tour package. Needless to say, both hotels are opulent and house heritage style plump and simply emit aesthetics and luxury with their jaw-dropping décor, as well as luxurious spa facilities.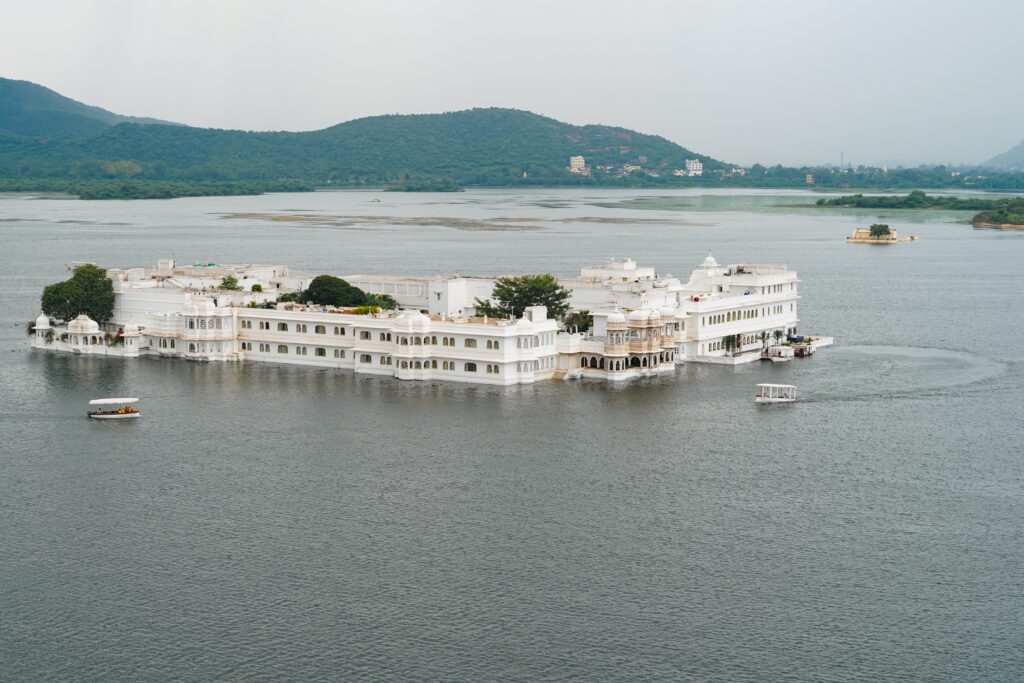 2. Udaipur:
This City of Lakes is definitely one of the most romantic places for couples in India. A stay at one of the charming pink-hued palaces, overlooking a series of placid lakes in the city, makes it one of the best destinations to travel back in the times of Maharajas and Maharanis. Udaipur is known for its royal palaces, beautiful roads, chic & regal cafes, bustling markets, and stunning artwork, just about everywhere. As you walk the backstreets of the city, you are sure to encounter its true heart. Experience the Udaipur of bygone eras, as you wind past traditional havelis and medieval bazaars. For a truly memorable holiday, choose to stay at the irresistibly pretty Taj Lake Palace on Lake Pichola on your Udaipur tour package.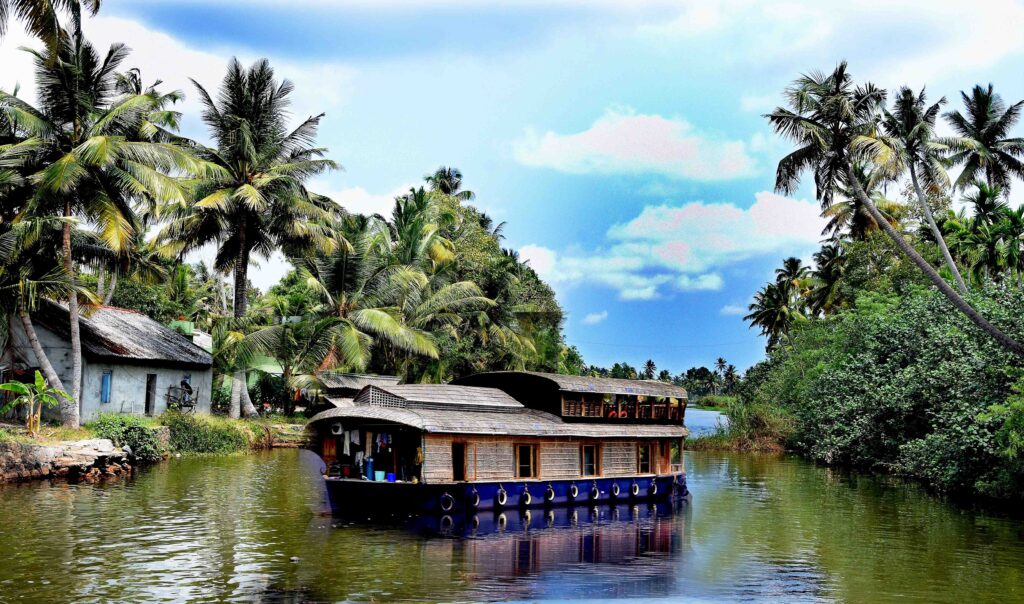 3. Kumarakom:
If you have always dreamt of a romantic setting that's nothing short of magical, head to Kumarakom in Kerala. Experience romance, straight out of a fairytale as you cruise the enchanting backwaters, along a coconut tree lined shore on a traditional houseboat. What's more, the best of Keralan cuisine that you indulge in only adds to the charm of your sailing. While you enjoy your houseboat sailing, why not make it equally exciting and memorable on the land too?! Indulge in a perfect blend of Kerala's traditional architectural charm with luxurious, modern amenities at Kumarakom Lake Resort on your Kumarakom tour package. What sets this resort apart is the fact that the rooms here are a careful and aesthetic reconstruction of the 16th century traditional homesteads of Kerala.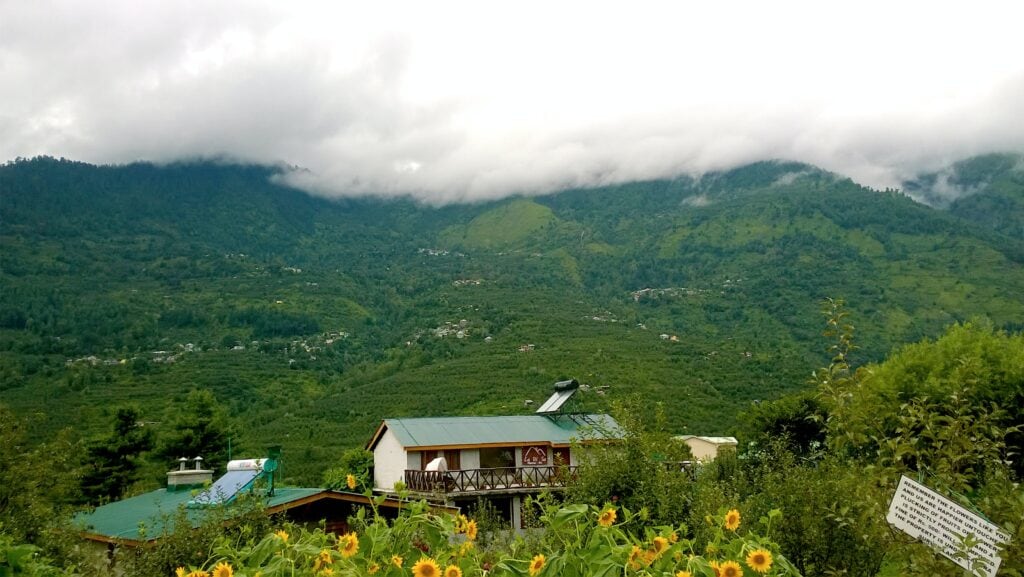 4. Manali:
It's not only one of India's favourite hill stations, but is equally popular among newly-weds. With snow-capped mountains, wildflower meadows, small charming hamlets and fruit-laden orchards surrounded by dense woods, you couldn't ask for a better setting on your Manali honeymoon package. It's a destination straight out of Bollywood, and one of the best romantic destinations for couples seeking off the beaten track journeys and equally exciting experiences. If you and your partner are adventure seekers, you couldn't think of a better place in India to indulge in a plethora of exciting activities like paragliding, skiing or mountaineering. For the more nature loving you, you have all the time in the world to stand and stare at the magic that unfolds down the Solang Valley or outside the window of your cosy, little, riverside cottage.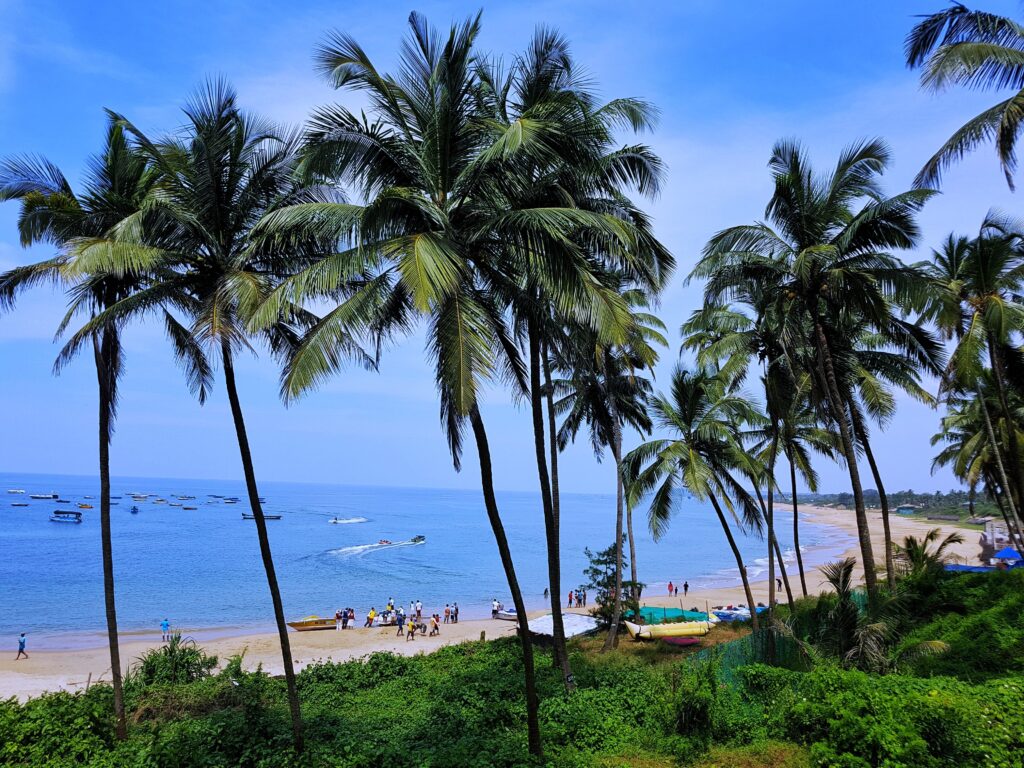 5. Goa:
Goa is always a good idea! And it is so for every reason and in every season. If you are looking for a budget getaway or aspire a luxury escapade, Goa certainty won't disappoint the either one in you. Get a feel of an Iberian vacay, as you spend time together in this once upon a time Portuguese colony in India. And then of course, there are these world class beaches, some great seafood, a vibrant party scene and a feeling on Sushegad in the air that's just enough to make you fall in love with your better half all over again. Enjoy dramatic sunrises and sunsets or a bustling nightlife; stay in some of the best five star properties or choose to stay in remote and lonely cottages on a South Goa beach; start off your new life together by saying a silent prayer in a church or visit a temple… there are options galore to make some absolutely magical memories in Goa. If you and your partner are the more adventurous type, visit the Mandovi River's dense mangroves or opt for a water activity like a dolphin tour or parasailing on your Goa honeymoon package.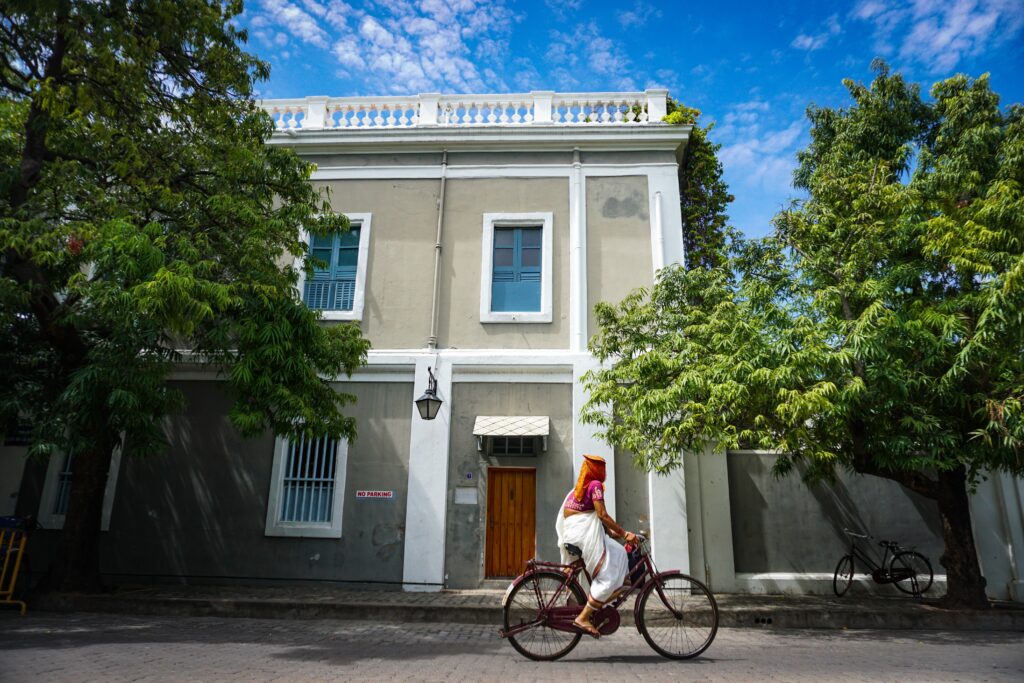 6. Pondicherry:
If the city of love and lights – Paris has always been your dream honeymoon destination but you somehow aren't able to make it there right away, you have a superb option of heading to the Little Paris in India – Pondicherry. With its crumbling colonial villas and colourful leafy streets, the French quarter in the city truly transports you to France, while you are still in India. Pondicherry is also an excellent place to escape the hustle and bustle of Chennai. Choose to take a walk along the beach promenade for panoramic views out over the Bay of Bengal or spend some quaint romantic moments at the stunning man-made Ousteri Lake. If spirituality puts your mind, body and soul at peace, a visit to Auroville is a must. Among the many pretty properties to stay at on your Pondicherry tour package, the one that definitely needs a mention is Le Dupleix. It once served as the mayor's residence. With the décor of the property oozing an old-world charm and romance and the beach being a mere 5-minute walk away, it couldn't get better.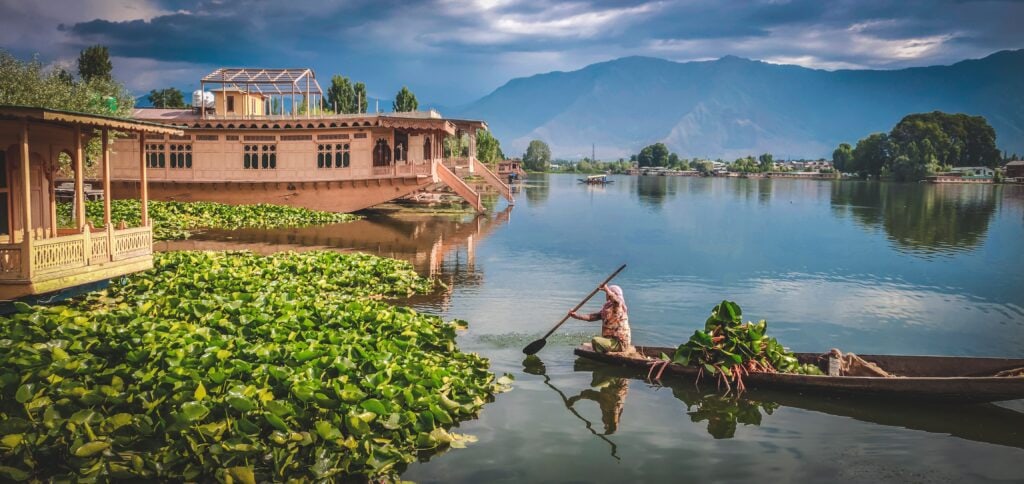 7. Srinagar:
Needless to say, this Paradise on Earth has been one of hot favourites of honeymooners in India for decades now. It certainly is one of India's most beautiful places to visit. The lush valleys, sparkling lakes, high mountains and picturesque scenery will make for a perfect setting for your romantic getaway that you will remember all your life. Make sweet memories on your Srinagar tour package that includes a stay at a houseboat on one of the placid lakes along with an oh-so-delightful Shikara Ride. What's more, with India's first-ever open-air floating theature on Dal Lake, you can relive the fond memories of the iconic movie Kashmir Ki Kali on a chilling romantic night. For a more luxurious experience in the lap of nature, choose to stay either at the Taj Dal View or Lalit in Srinagar.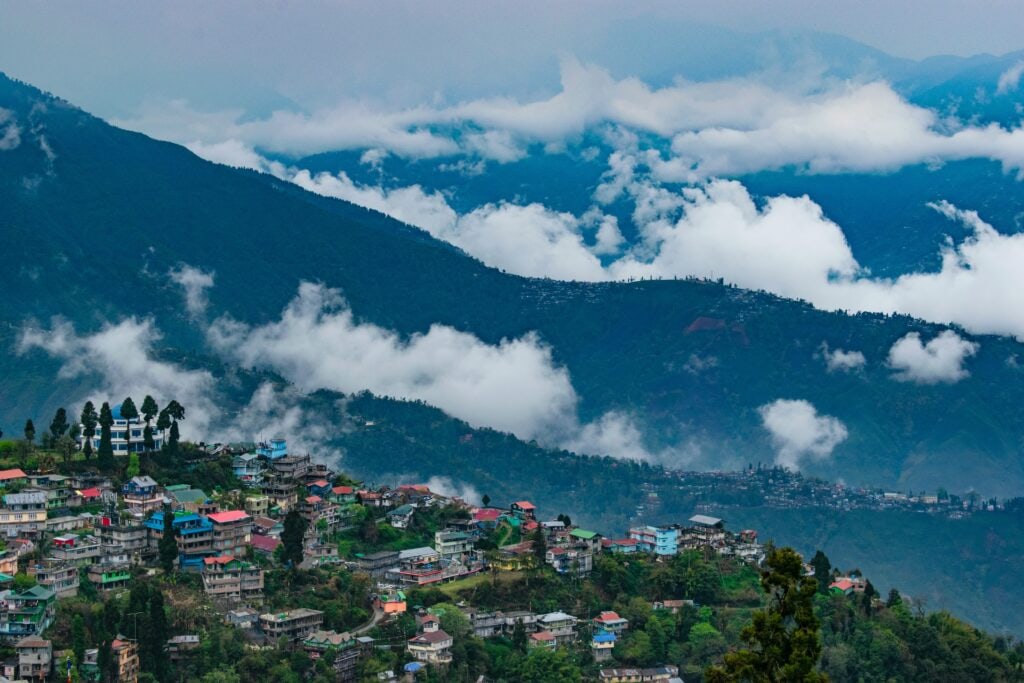 8. Darjeeling:

Rightly called 'The Queen of Hills', Darjeeling is a perfect place to make your honeymoon a memorable one. There couldn't be a more scenic destination for both of you to begin your new life together. The acres of tea plantations and chilly weather are indeed the icing on the cake on your Darjeeling honeymoon package. Darjeeling, in fact, encapsulates such a freshness within, that, just the name of this town reminds us of the fragrant scent of tea leaves. Experience the old-world charm of the hill station by plunging through the mist-covered mountains on the narrow-gauge Darjeeling Himalayan Railway. All in all, with tea gardens, hills, monasteries, shopping, trekking, toy train, sumptuous food and your darling by your side, Darjeeling should be your ultimate romantic getaway.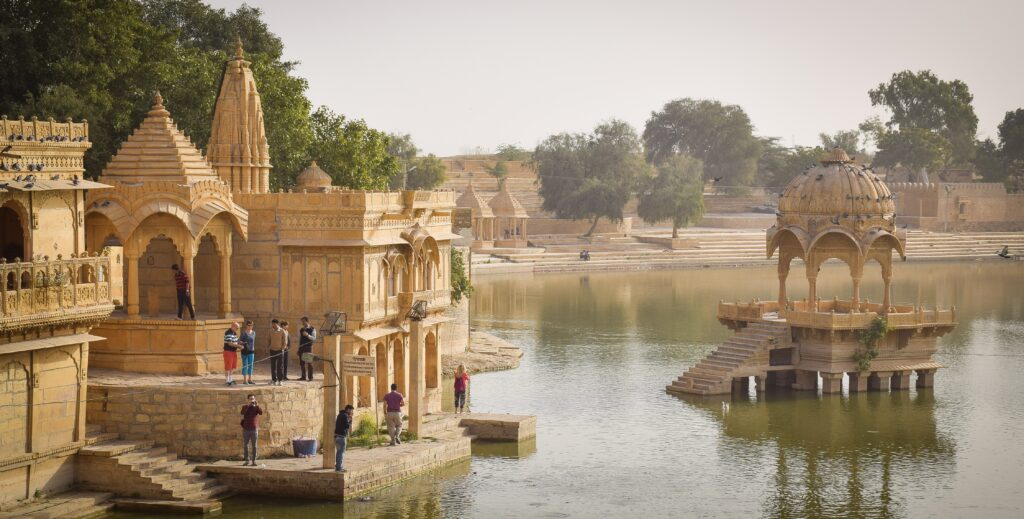 9. Jaisalmer:

Jaisalmer in Rajasthan is a gorgeous city offering history, palaces, forts, elephants, camel back rides and a lot more. It's known for its sand dune activities in the vast expanses of the Thar Desert. In Jaisalmer, as the sun sets and the sky fills with shooting stars, the mysterious desert is sure to enchant you. On your Jaisalmer tour package, go for tent accommodation, wherein you can spend the night in a luxury tent and relax into the isolated, peaceful surroundings. What's more, pep up your evenings with the vibrant and colourful cultural programmes, wherein, Rajasthani folk dancers and musicians perform.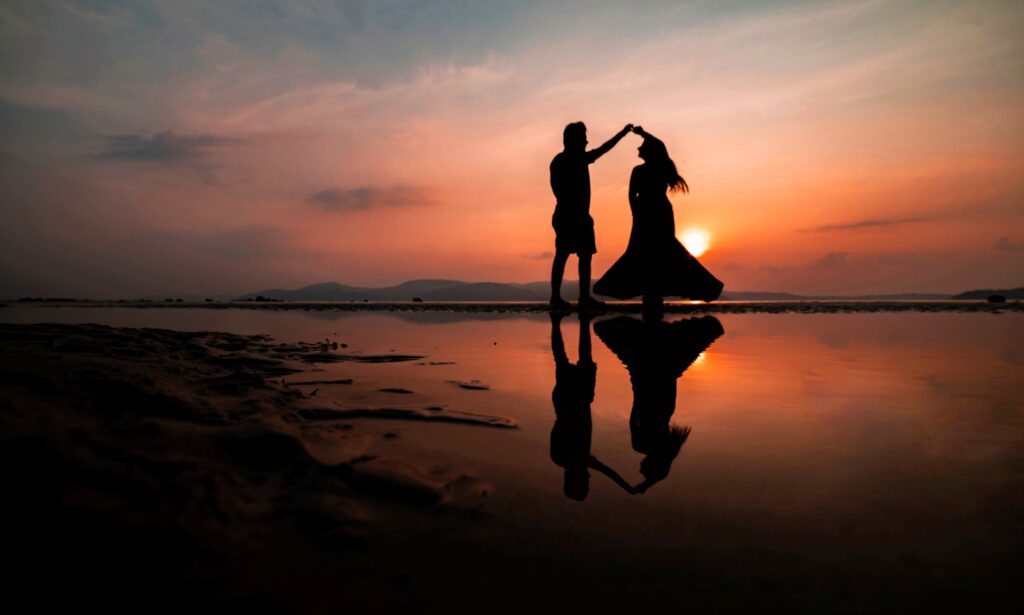 10. Andaman:
If you have already been to Goa, Kerala, Pondicherry, and other beach destinations in India for n number of times and are still craving for a very different beach or rather an island experience, head to the island paradise of India – Andaman. Andaman is serene beauty at its best with its world-class white sandy beaches, turquoise waters and tropical forests. The many beaches of Andaman make for a perfect opportunity to relax under the sun or go swimming in the crystal clear waters. It's here that you can try your hands at the many enthralling water sports like surfing, scuba diving, jet skiing, and more. Your stay at a beach side resort overlooking the tidal waves of the Andaman Sea will allow you and your love to make the best of your romantic getaway on your Andaman honeymoon package.
So, these were the 10 best romantic destinations in India, where you can celebrate love and life with your better half. Veena World operates special honeymoon and couples only tours to many of these destinations. And if you have some other romantic places in India on your mind, which have not been enlisted here, there's always Veena World Customized Holidays to design your romantic getaway, just as you would love it to be. With the best travel season of the year on, wait no more and make your Shudh Desi Romance happen sometime very soon. Chalo, Bag Bharo, Nikal Pado!