Well, in times, when we fall in love at first sight almost every day, there's one thing we all have been loyal to, from all our heart and soul, since we were kids. Chocolate is and will continue to be everyone's love at first bite. It's rightly said, 'With nine out of ten people liking chocolate, the tenth person is always lying'. Who doesn't love this one dessert which binds our entire world together! And so, here we are, marking the World Chocolate Day, on 7th of July, a day celebrating this blissful food and one of mankind's greatest temptations ever.
Where did it all begin?
The history of chocolate is quite an interesting one. It can be traced to the ancient Mayans, and even earlier to the ancient Olmecs of southern Mexico. Did you know, chocolate wasn't always a sweet edible treat but throughout much of history was an esteemed yet bitter beverage. Chocolate is made from the fruit of cocoa trees, which are native to Central and South America. In the Mayan households, chocolate was enjoyed with every meal. The Aztecs believed cocoa was given to them by their Gods and used cocoa beans as currency to buy food and other goods.
There are many stories about how chocolate was first introduced to Europe, in Spain. In fact, some references indicate that World Chocolate Day actually celebrates the introduction of chocolate to Europe in the 1500s. While the Fry and Sons shop in England produced and introduced the first-ever solid chocolate bar in 1847, Cadbury introduced theirs in 1849. The first milk chocolate was invented in Switzerland in 1875.
A chocolate a day keeps the doctor away!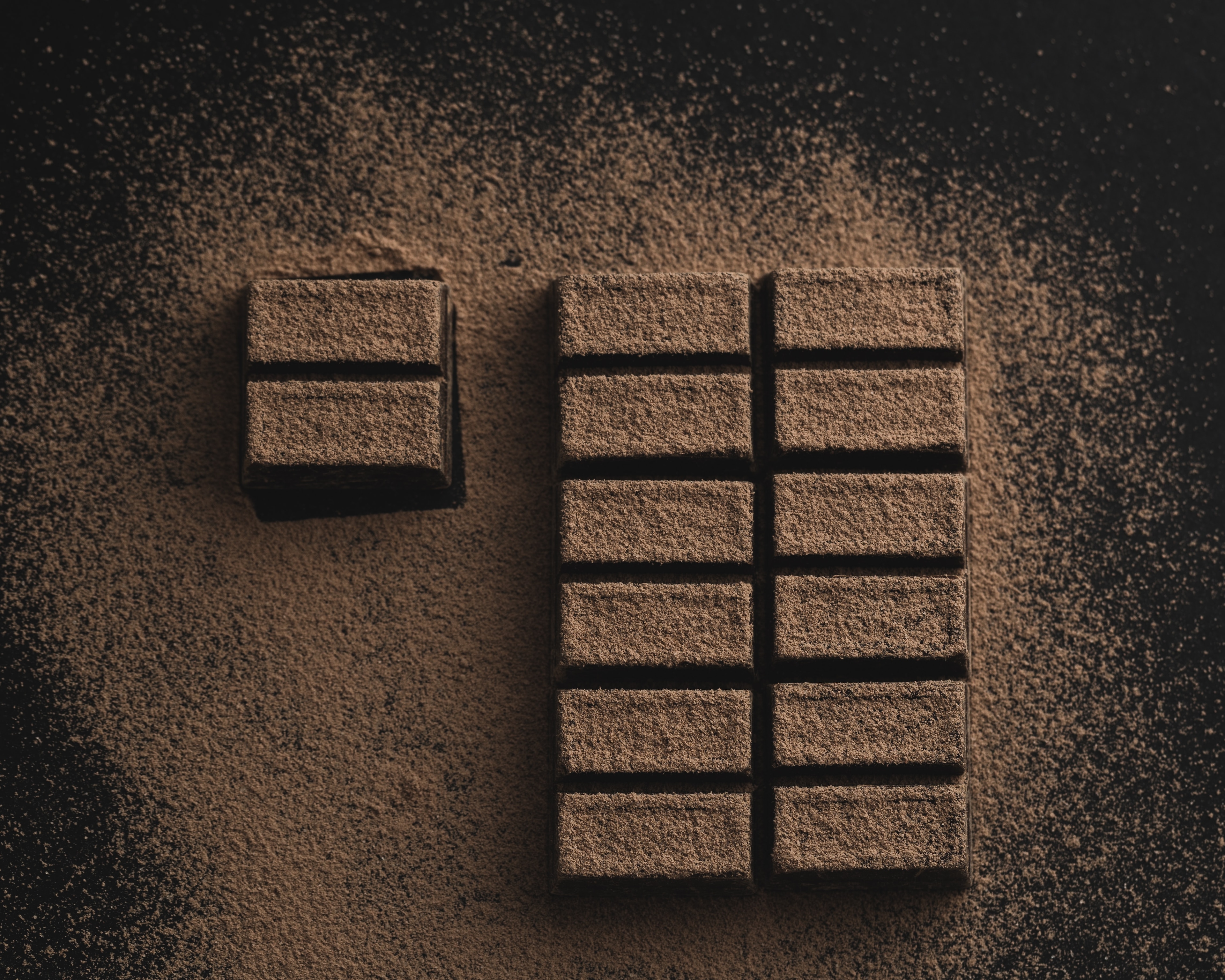 When you think of chocolates, does the calorie count hold you back? Well, much to your surprise, how about knowing the fact that chocolate is indeed one of the healthiest foods on earth. Wondering how? Well, dark chocolate minus unhealthy additives and sugar could prove wonder for our overall heart health. With chocolates boosting the response of antibodies and T-Helper cells, they are good for immunity too. Moreover, theobromine, which is one of the stimulants in cocoa has been shown to be effective for soothing a sore throat. While chocolate can help us focus, sharpen our memory and protect our brain from ageing, one study says that if you eat dark chocolate as dessert after your meals, it is likely to curb weight gain. Chocolates can help us feel full for long, thereby curbing cravings. They are packed with MUFAs (monounsaturated fatty acids) that are known to boost our metabolism and burn fat. A study also reveals; dark chocolates have substances that can soothe digestion.
So while we don't really need a reason for biting into that irresistible bar of chocolate, there are in fact aplenty for us to do so!
Around the world, for chocolates!
While most of us travel for sightseeing, there are some who travel for food, and some even for chocolates. Chocolate manifests itself in various forms, across the globe and it's time we sampled at least some of them. We bring you the list of 10 most chocolatey destinations around the world for that absolutely irresistible indulgence:
1. Switzerland
witzerland consumes more chocolate than any other country in the world. The main attraction in the Swiss city of Zurich (the heart of chocolate production) is the Lindt & Sprungli chocolate factory which offers a museum chronicling the company's history, an entertaining tour and lots of free chocolate tasting. If you want to try something really unique, take a ride on the Swiss Chocolate Train which departs from Montreaux, making a stop in Gruyeres where Gruyere cheese is made, ultimately arriving in Broc where you'll get a tour of the Cailler-Nestle factory. So, see to it that whenever you're chalking out your Switzerland holiday package, you are assuring the chocoholic in you a visit to these destinations.
2. Mexico
What better place to indulge in chocolate than in its birthplace! When in Mexico, taste hot chocolate Mayan style. It's sure to be a beverage memory you'll cherish forever. Mayan style hot chocolate is thick, foamy, bittersweet, and flavored with chili peppers. Also, not to be missed is the Cocoa Museum and Cocoa Haciendas or plantations of Comalcalco in the Mexican state of Tabasco.
3. Madrid, Spain
here can be no better climax to the nightlife in Madrid than visiting one of its very popular chocolaterias, also known as churrerias, which are typically abuzz from the wee hours of the morning until the breakfast time. These chocolate havens serve churros – which is a long waffle-like stick of savoury fried dough, eaten dunked into very thick bittersweet hot chocolate. Doesn't even the description sound just yum?! One of the iconic churrerias in Madrid in Chocolateria San Gines, established back in 1894.
4. Hershey, Pennsylvania, The USA
Rightly known as the 'sweetest place on earth', at Hershey's Chocolate World you can taste the world-famous Hershey's chocolate, visit the Hershey Story Museum, and even stay at Hotel Hershey, the official resort of Hersheypark, which features a chocolate spa, where guests can enjoy a luxurious whipped cocoa bath, get chocolate bean polish or even order up a chocolate fondue wrap.
5. Turin, Italy
Don't miss out on sipping a cioccolatto caldo in Turin - the chocolate capital of Italy. A form of hot chocolate, cioccolatto caldo is thick, bitter and topped generously with whipped cream. Turin's signature beverage is Bicerin, a layered hot-chocolate-and–espresso-drink. What's more, Turin hosts an annual chocolate festival in February, which is an absolute treat for chocolate lovers around the world. So, now you decide for yourself, can an Italy vacation package be complete without a visit to Turin!
6. Vienna, Austria
ravel to Vienna in Austria for Sachertorte - A chocolate sponge cake, thinly coated by hand with apricot jam and then covered with dark chocolate icing. Vienna's Hotel Sacher is home to this absolutely irresistible velvety dessert, often served with a dollop of whipped cream. Named after its 1832 inventor, Franz Sacher, Sachertorte tastes best when had with coffee or champagne. The icing on the cake is the magical elegance of the city's architecture, from the Vienna State Opera to the Imperial Hofburg Palace.
7. Hunter Valley, Australia
Hunter Valley, which lies just a couple of hours north of Sydney, is a mecca for both wine and chocolate lovers. Visit the Hunter Valley Chocolate Company here, which specializes in handmade artisanal chocolate and fudge. Of the three locations in the Instagrammable valley, the most enticing is the Twenty-3-Twenty Chocolate and Fudge Factory, where the super high-quality Belgian chocolate is combined with Australian fruit and nuts, as well as fruit oil infusions.
8. Brussels, Belgium
Discover for yourself, why Brussels is known as the 'Chocolate Capital of the World'! Belgium houses more chocolatiers per square foot than any other city in the world. Don't miss out on the one of its kind Museum of Cocoa and Chocolate and Chocolaterie Mary (founded in 1919), considered to be the grande dame of Belgium chocolate, located just a hop skip jump from the Royal Palace and the Belgian Royal Family's favourite since 1942.
9. Bournemouth, England
If you feel, just eating chocolates is not enough, then something really very exciting is waiting for the chocolate-lover in you in Bournemouth, England. Stay at the Chocolate Boutique Hotel to simply eat, breathe, and sleep chocolates. While the chocolate-themed rooms in the hotel, make it a perfect place to unwind and feel happy about life, here you also get to dip fruits into cascading chocolate fountains and indulge in chocolate-tasting and even chocolate-making classes. All in all, it's a heaven for every chocoholic!
10. Paris, France
Visit one of this world's gourmet capitals and let the 300 chocolate shops, including everything from cute independent boutiques to famous chains and awarded artisan chocolatiers, who are known for their innovation and excellence, take you by surprise. Dark chocolate is the speciality of France. What's more, the world's largest consumer chocolate show along with the World Chocolate Master Championships takes place here every second year. Moreover, walking tours is yet another fantastic way of getting up close and personal with the world of chocolates. So, the next time you look for package holidays to France, let chocolate exploration be on your bucket list.
So, while all these exciting destinations around the world may be out of reach for some more days, owing to the current situation, you can, of course, start planning your next travel and chocolate adventure. And while you do that, you can definitely, reach out for the bar of chocolate waiting for you in your refrigerator.
We wish you a Happy World Chocolate Day and sweet times ahead!