Reading Time:
11
minutes
Literally translated as the 'Land of Kings', the largest state of India is a land full of mysteries, heritage and culture, rich history brimful with valour, heroism, prestigious royalty and honour, majestic forts and palaces. Rajasthan is a realm full of myriad contrasts in every aspect! On one hand, you can enjoy desert safaris, admiring the golden sands, while on the other hand, you can peer at lush green plantations without a speck of sand anywhere! Beautiful architecture adorns the rugged landscapes, and different hues colour the state – red sands, golden forts, blue houses and amber coloured sunsets! Did you know? Almost every city in Rajasthan has a colour combination – Jaipur in Pink city, Jodhpur is a Blue city, Udaipur is White city while Jaisalmer is a Golden city!  Now, who would want to miss such a colourful and magical land?
While everyone visits the famous places in Rajasthan like Jaipur, Jodhpur, Jaisalmer, Udaipur, Mount Abu and the Sand Dunes, there a few places in Rajasthan which are yet to be explored. These places exhibit beautiful architecture, picturesque sceneries but just haven't come up on tourist maps.  We present to you the Rajasthan less travelled!
1. Dausa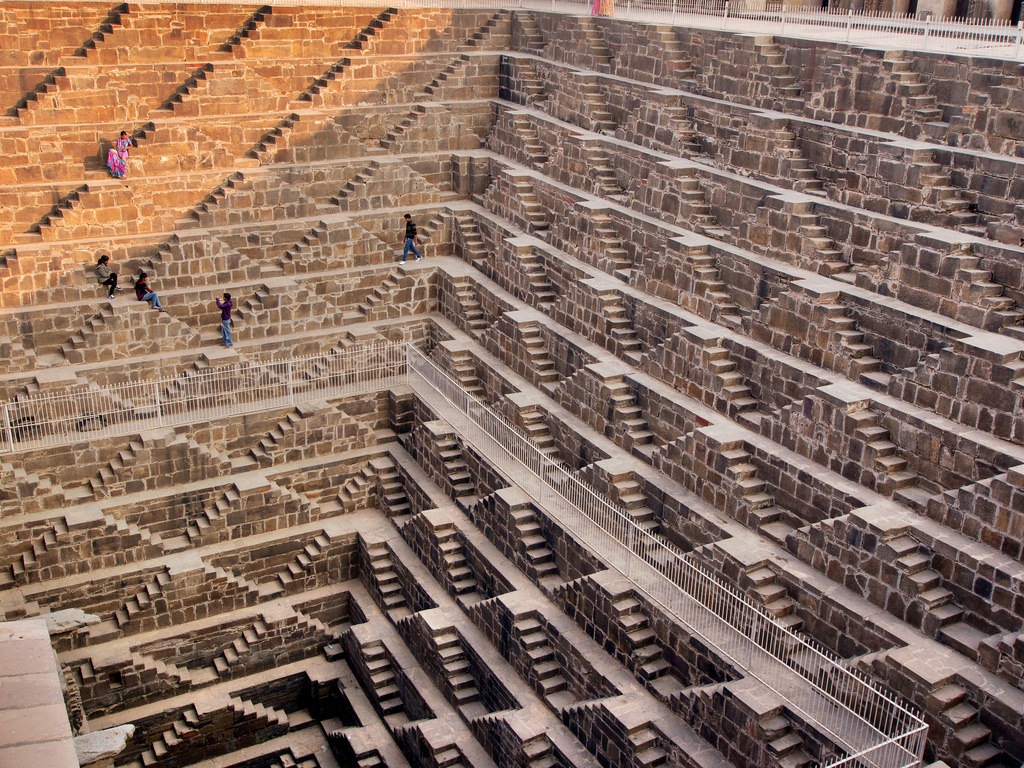 The Sanskrit meaning to this name is Beautiful like Heaven and Dausa stays true to its name. An ancient town, Dausa is situated 55kms away from Jaipur. Nestled away from the humdrum of the city life, this town is the perfect spot to unwind and explore the rural Rajasthan! Few of the places to visit near Dausa would be the Chand Baori in the Abhaneri village. Known as the deepest stepwell in the world, Chand Baori served as a reservoir and also as a gathering place for the people. Opposite to the Chand Baori is the Harshat Mata Temple, which is dedicated to the Goddess of Harshat Mata. Beautifully structured, this temple will be a treat to your eyes! If you are a fan of peacocks, head to the Lotwara village. Apart from having a large population of peacocks in the village, it also houses the Lotwara Garh (Fort), a 17th-century fort.
2. Tonk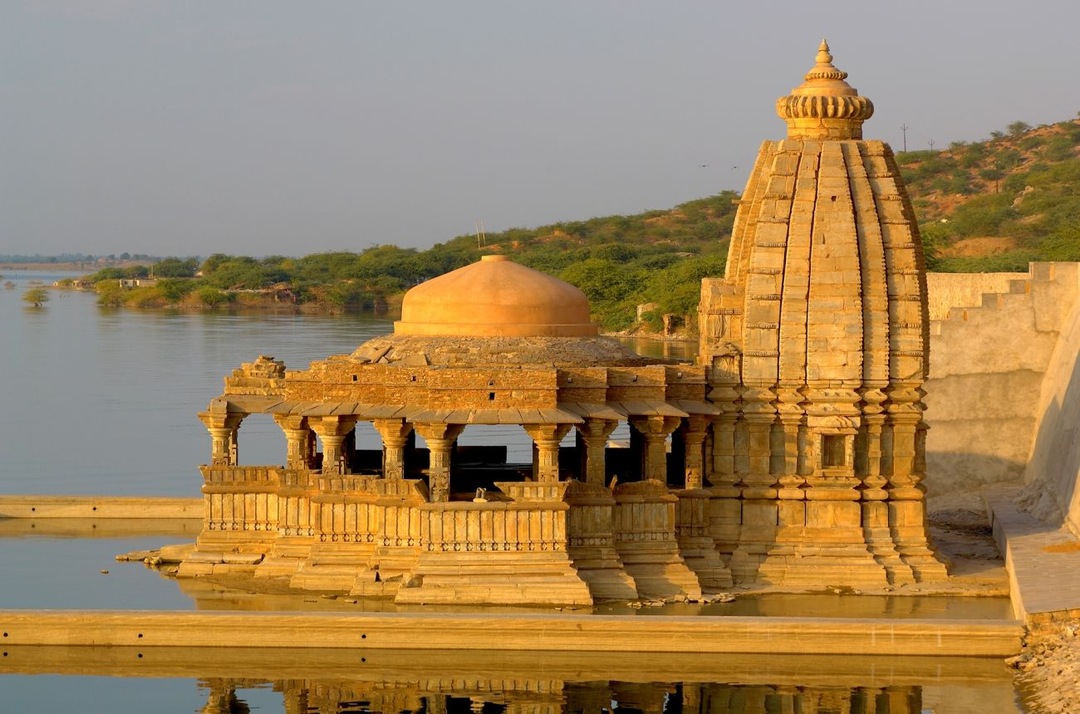 Once ruled by the Pathans of Afghanistan, this small town in Rajasthan takes pride in its havelis, mosques and British colonial buildings. This town is a mix of Rajput and Muslim architecture is also known as 'Rajasthan Ka Lucknow'. Apart from the architectural paradise, Tonk houses an Arabic and Persian Research Institute which has an impressive display of the beautiful arts and calligraphic designs. It also houses some of the oldest books and manuscripts in Persian and Arabic. Few other places that you can visit are the Sunehri Kothi or the Golden Mansion, the Haathi Bhatia, a magnificent elephant which has been carved out from a single rock and the Hadi Rani Baori. Tonk is sure to surprise and delight you with its beautiful scenic views and majestic architecture.
3. Pali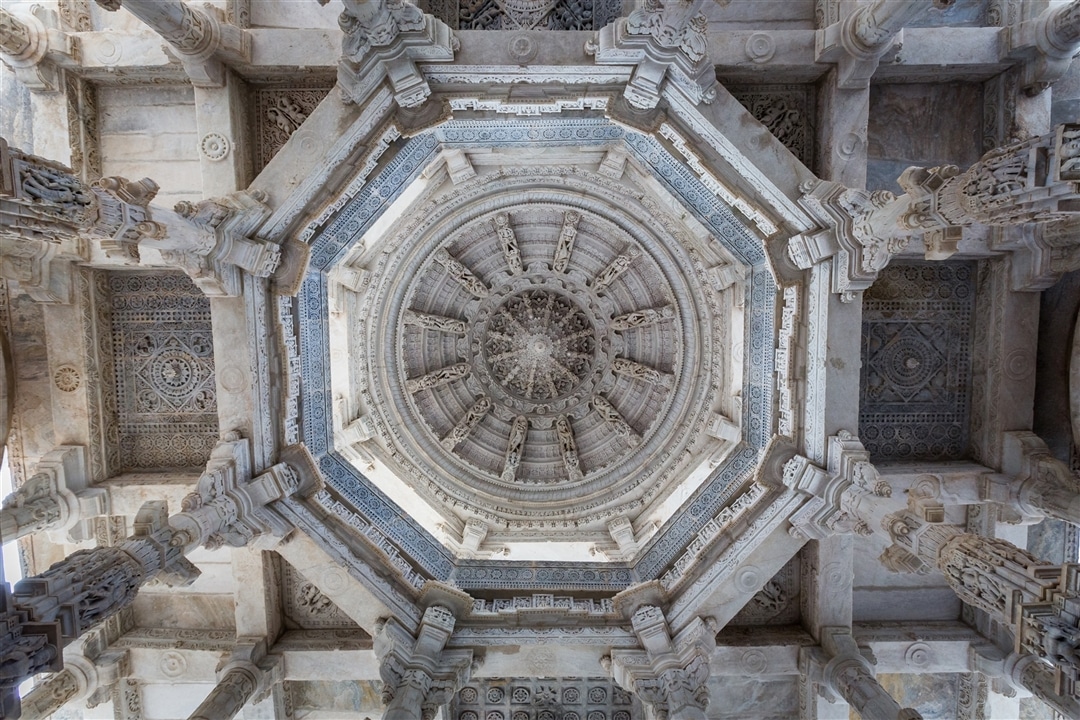 A centre for merchant activities and an important part of Rajasthan, Pali has been known as the Industrial City of Rajasthan! Elaborate and majestic Jain temples adorn this city, out of which, the Ranakpur Jain Temples are very famous! This gorgeous temple is a three-storeyed marble structure has 1444 pillars each of which is intricately carved. No two pillar has the same design and the ceilings of the temple are a delight to eyes with the design bearing mesmerizing details. The serenity in the temple will help you relax and unwind! The other temples include the Nimbo ka Nath Temple, Parshuram Mahadev Temple and Jain Temples.
4. Bundi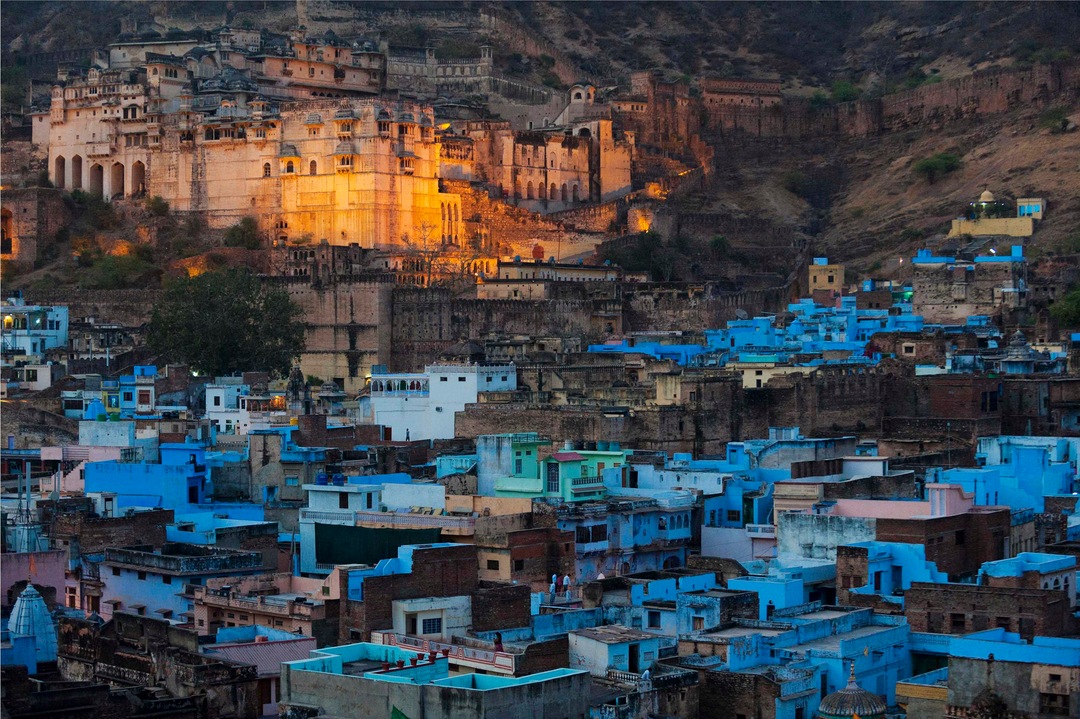 Flanked by Aravalli ranges, dotted with palaces and forts, the beautiful town of Bundi is charming as it is serene. A muse to artists like writer Rudyard Kipling, photographer Virginia Fass and poet Rabindranath Tagore, Bundi has allured all its visitors! Known as the City of Stepwells, Bundi houses the most beautiful palaces with brilliant architecture. Visit the very famous Raniji Ki Baori, which was built in 1699 and has excellent carvings. Other places to visit near Bundi are Sukh Mahal, Kshar Bag, Taragarh Fort, Ramgarh Vishdhari Sanctuary and 84 Pillared Cenotaph. If you do plan to visit Bundi, don't forget to take a safari through the mighty Chambal river.
5. Alwar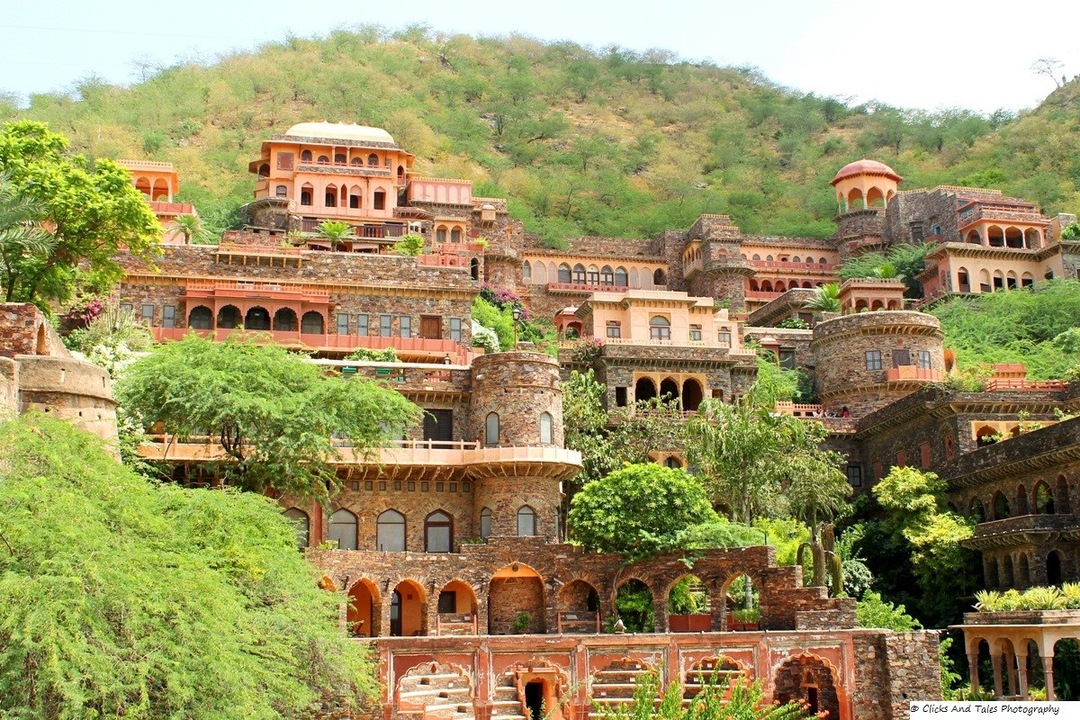 Nestled in the Aravalli ranges with deep valleys and thick forest cover, the city of Alwar is home to beautiful palaces and forts! One of the oldest cities in Rajasthan, the traditions of Alwar can be traced back to 1500 BC. Alwar doesn't have just one famous place to visit, every monument, every fort and every temple here is worth mentioning about! Famous places include the Neemrana Fort, the Bala Qila, the Sariska Tiger Reserve, Fateh Jung Gumbad, Moosi Maharani Chhatri, Alwar City Palace, The Palace Museum and the Bhangarh ruins.
6. Kota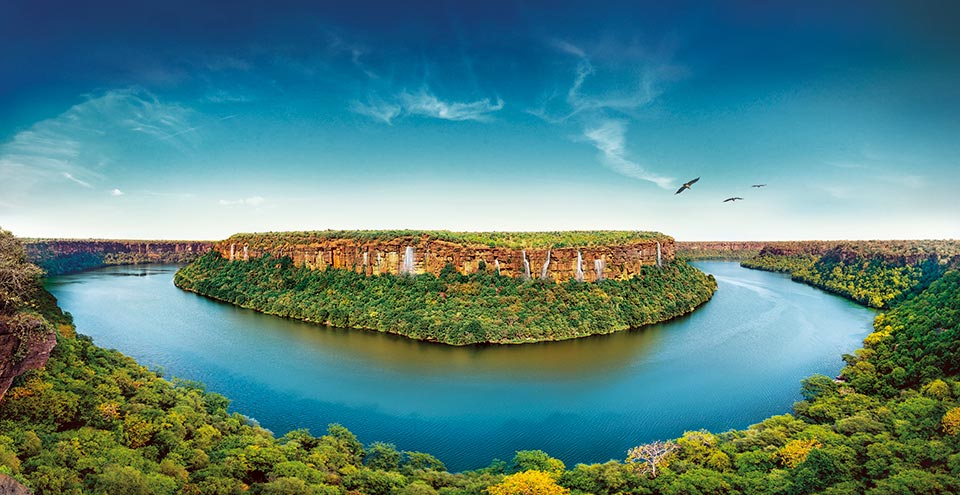 The third largest city of Rajasthan, Kota is famous for its unique style of paintings, palaces and museums. The realm of Kota has had a turbulent history with many invaders raiding the city, but even after being raided by various warlords, Kota has conserved its architectural splendour and beauty. Famous places to see in Kota are Garh Palace, Maharao Madho Singh Museum, the Jagmandir Palace, Kota Barrage, Chambal Garden and Seven Wonder Park. Apart from this, today Kota is very famous for its coaching classes for the prestigious IIT-JEE and is also known as the Education Hub of India!
7. Jhalawar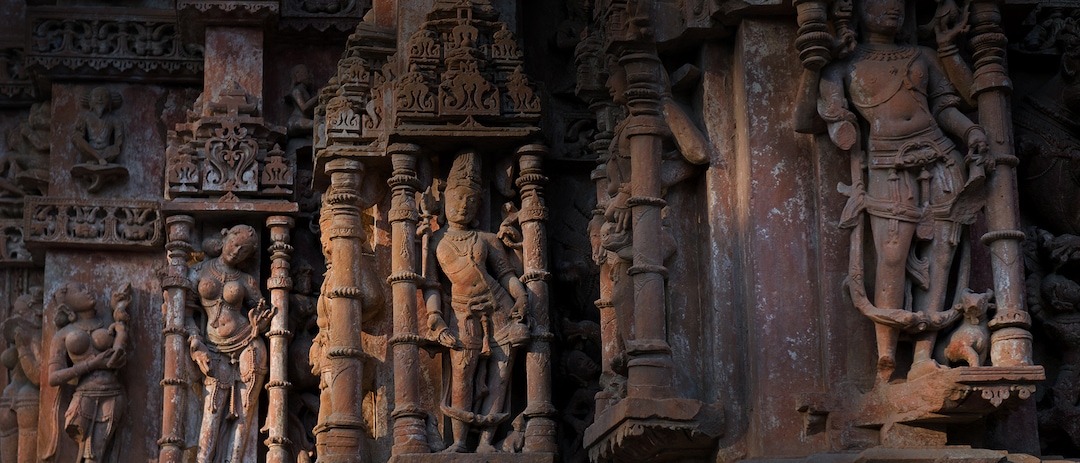 A rocky landscape with red poppy fields and orange laden orchards, Jhalawar offers you a vibrant scenic view and rich cultural heritage! With beautiful architectural structures, Jhalawar is famous for its vibrant flora and fauna and has a large number of temples and religious sites. The must-see list includes Jhalawar Fort, Bhawani Natyashala, Gagron Fort, Chandrabhaga Temple, Sun Temple, Dwarkadheesh Temple and the Buddhist Caves and Stupas. A trip to Jhalawar is sure to free your mind and body with the scenic views and ease off.
8. Bikaner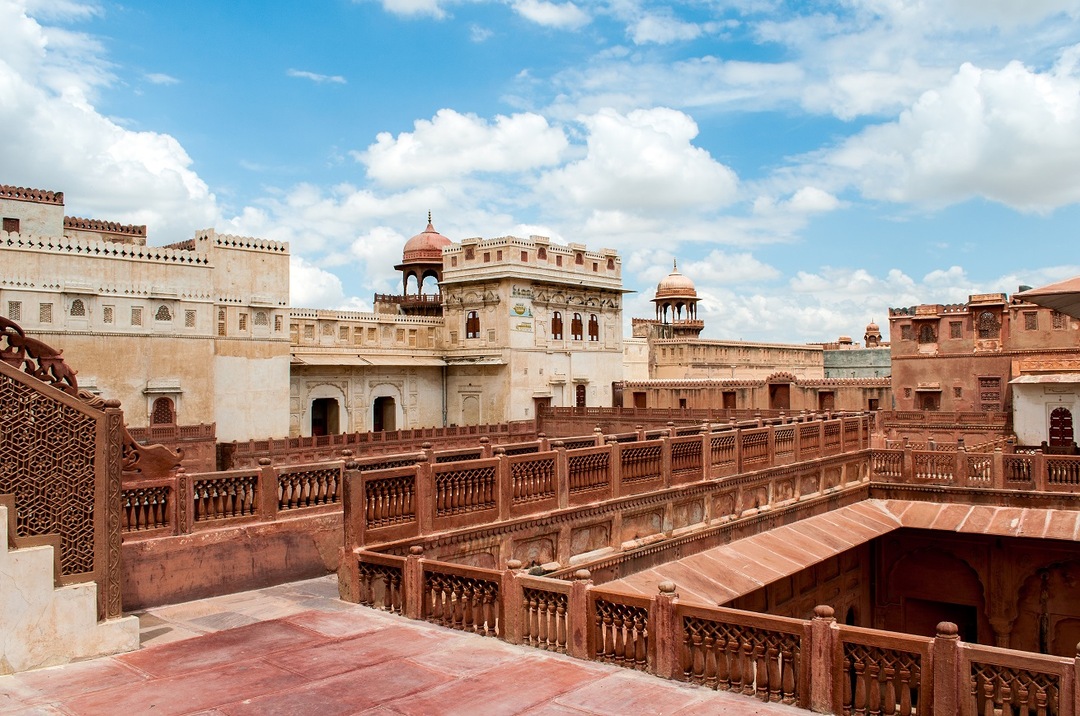 Aptly nicknamed the 'Camel Country', Bikaner is home to world's largest camel research and breeding farms. The camel rides are a pride of the city. Bikaner's roots can be traced back to 1488 when a Rathore prince founded the kingdom. The ancient palaces, forts and structures have withstood the test of time and still stand tall and majestic. Bikaner has beautiful places to offer to her visitors like the Junagarh Fort, Lalgarh Palace and Museum, Rampuria Haveli, National Research Centre on Camel, Laxmi Nivas Palace and Gajner Wildlife Sanctuary.
9. Sawai Madhopur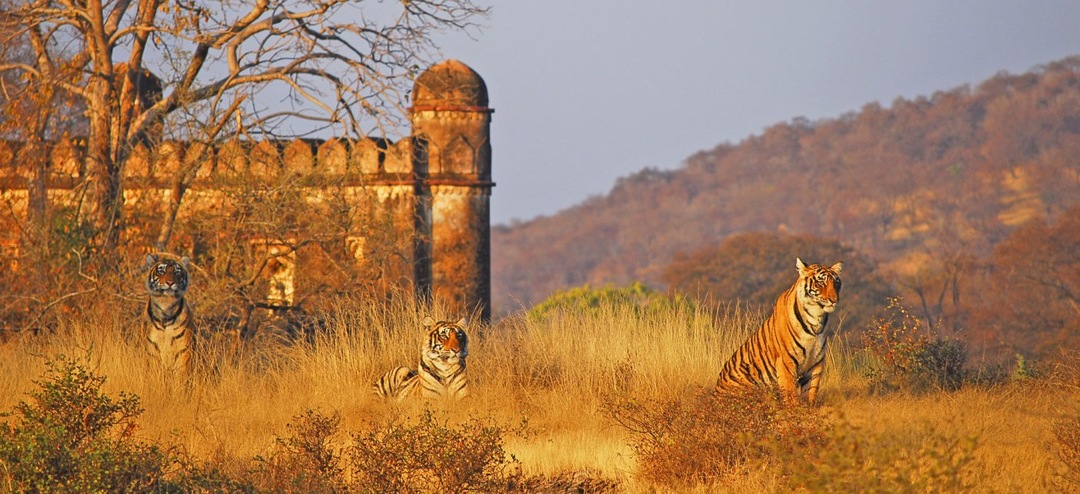 Popularly known as the 'Gateway to Ranthambore', Sawai Madhopur is a beautiful amalgam of the plains and the hilly terrain. Surrounded by the Vindhyas and the Aravallis, Sawai Madhopur is a paradise for adventure enthusiasts as well as for the history lovers. The major tourist attractions are the Ranthambore Fort and the Ranthambore National Park. Other places include the Jama Masjid and the Khandhar Fort. A safari at the Ranthambore National Park is recommended to observe wildlife closely.
10. Chittorgarh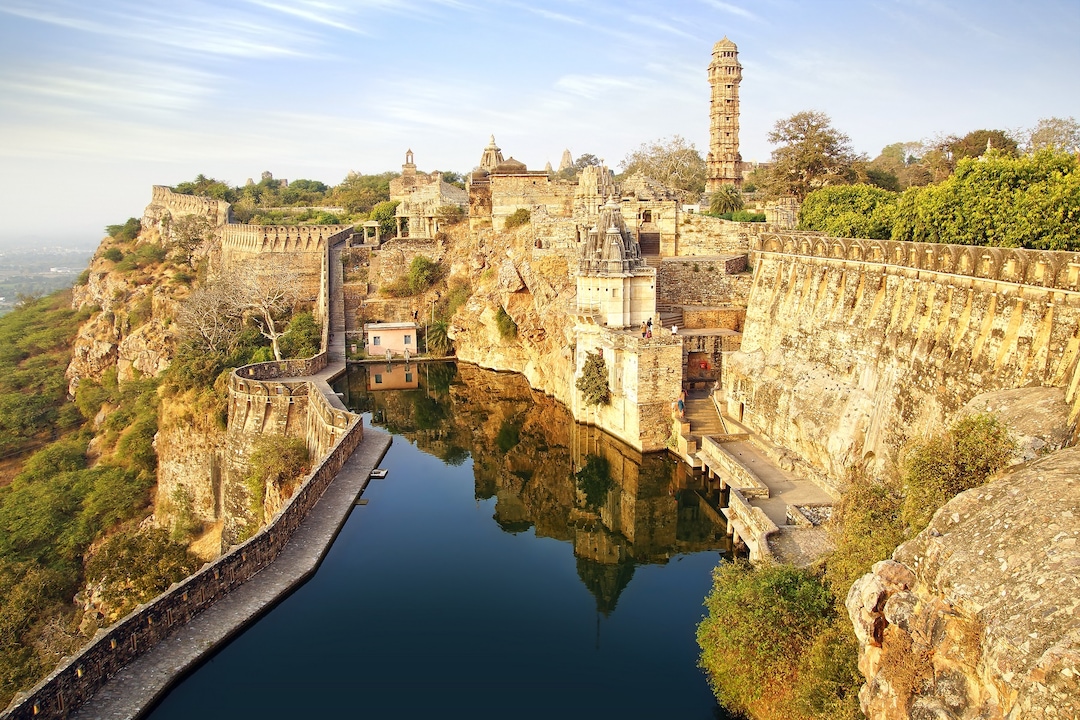 We close off the list, with one of the most-talked places in Rajasthan, Chittorgarh. Chittorgarh defines Rajupatana bravery, valour, honour and sacrifice. Chittorgarh houses one of the largest forts in Rajasthan, the Chittorgarh Fort. Sprawled across 427 hectares, this fort is shaped like a fish and is one of the most formidable fortifications in India. Apart from the Chittorgarh Fort, Chittorgarh has beautiful palaces and forts to visit like the Rani Padmini's Palace, the Vijay Stambh, the Kriti Stambh, the Fateh Prakash Palace and the Ratan Singh Palace.
The imperial forts, lively palaces, amazing havelis, dances, music, art and crafts boast about their cultural royalty experience, all stored along to surprise you in a perfectly crafted Rajasthan experience. A feast to our sights, Rajasthan offers you the best of history with majestic, grand palaces and forts, beautiful temples designed intricately, mysterious ruins and a thousand memories till you return again to sink into this mesmerizing Land of Kings.  Rajasthan is a destination that is a perfect specimen of a poetic flair expressed in its every wall, lane and molecule of sand. They all seem to reverberate the victorious takes of their beloved Kings and Queens welcoming you to the world of Royalty!