Reading Time:
5
minutes
Rameshwaram is a small town on Pamban Island in the Indian state of Tamil Nadu that is well-known for its numerous temples. If you too are planning a trip to Rameshwaram, it would be best if you do your research beforehand and come up with a list of the top places to visit in Rameshwaram before you leave on a journey that is sure to leave you spellbound.
For a spiritual tourist, Rameshwaram is a perfect haven. Located firmly between India and Sri Lanka, the town offers temples, sacred ponds, and clean sea breezes. What's more, it is even counted among the "Char Dhams" of India. You should definitely plan a trip to Rameshwaram at least once to quench your thirst for peace and spirituality.
Here is a small list of the best places to see in Rameshwaram along with some more information to help you plan your trip: –
How to Get to Rameshwaram
The town can be reached via air, rail, and road. Chennai, Coimbatore, Trichy, and Thanjavur are some places near Rameshwaram that you can get to from most parts of the country. Among these places near Rameshwaram, the airport at Madurai is the closest at 163 km. You can take a bus or train to the town as well.
Best Time to Visit Rameshwaram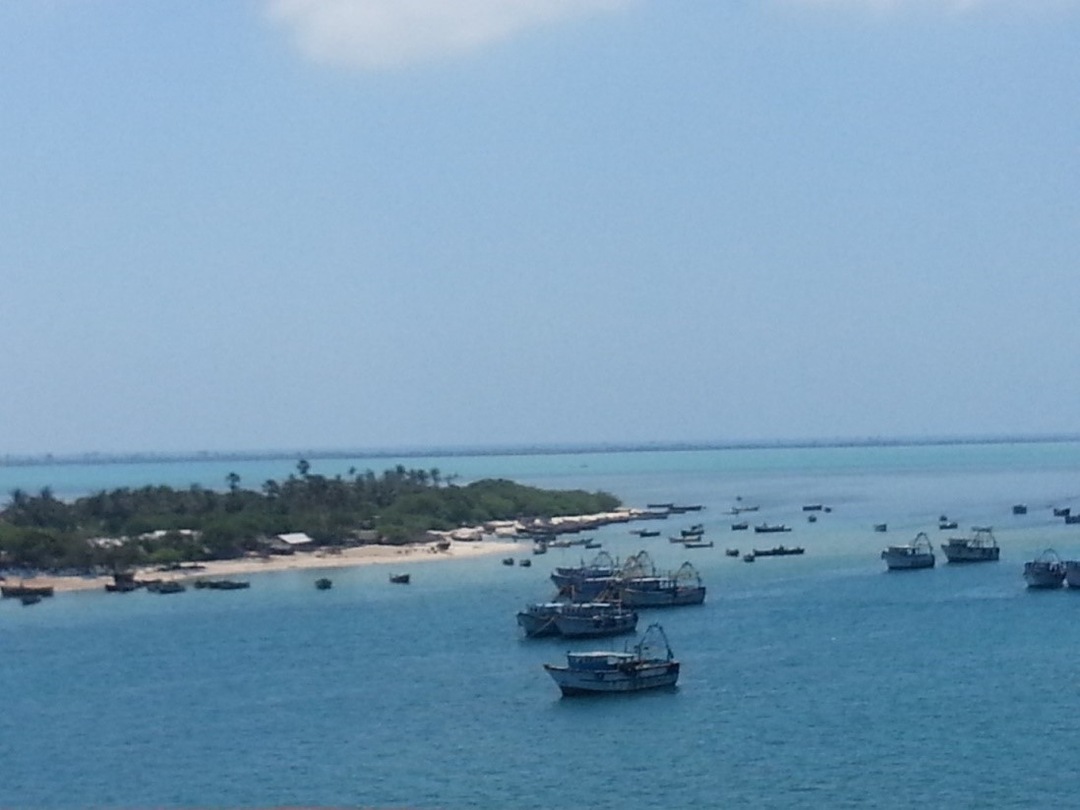 The area has a tropical climate so the best time to visit Rameshwaram can be throughout the year. However, the monsoons (Jul-Sep) see some humidity, so right afterward, the period from October to April is considered by some as being the best time to visit Rameshwaram.
Places to See in Rameshwaram
When you select a Rameshwaram tour package, make sure that it covers all the attractions that you wish to see. Some of the best places to visit in Rameshwaram are: –
Ramanathaswamy Temple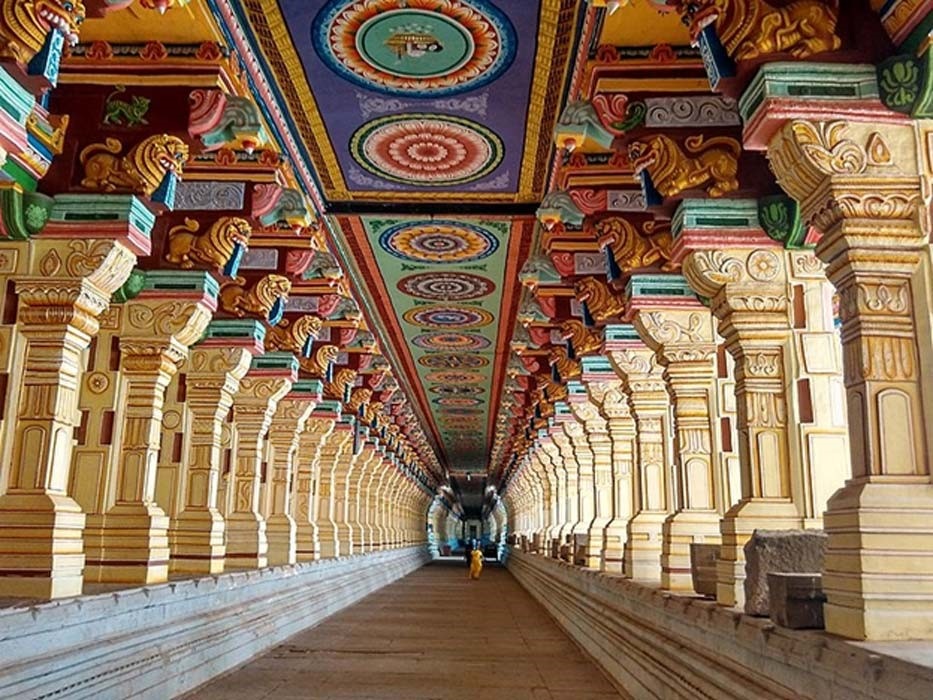 One of the few temples in India that are built in the Dravidian style, Sri Ramanathaswamy Temple is well-known for a collection of Lingas that are made with various elements like stone, salt, and sand. As a tourist to Rameshwaram, you should definitely take a look at the temple's pillared corridor, which is the second-largest in the world.
Kothandaramaswamy Temple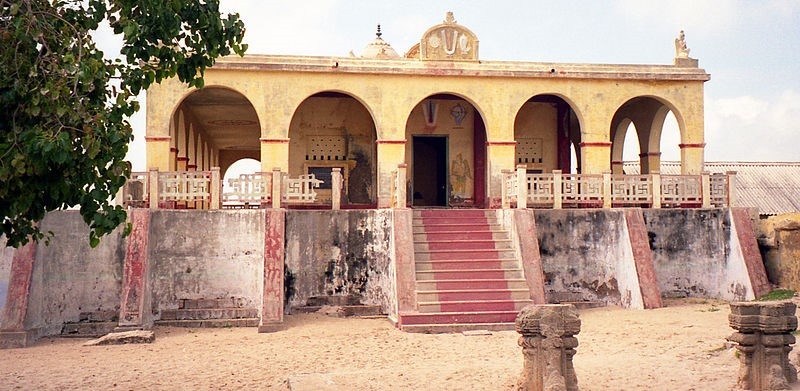 Another one of the well-known places to visit in Rameshwaram, the Kothandaramaswamy Temple is located along shallow beaches and historical ruminants which make it one of the best tourist places in Rameshwaram. This is the ruin of a temple that was supposed to be the residing spot of Vibhishana, according to Ramayana.
The Five-Faced Hanuman Temple

This temple is famous for the five manifestations of Lord Hanuman that it depicts and is considered as one of the most prestigious places in Rameshwaram. It is said that this temple houses stones that were used to build Ram Setu, the bridge to Sri Lanka, according to the Ramayana.
Lakshmana Tirtham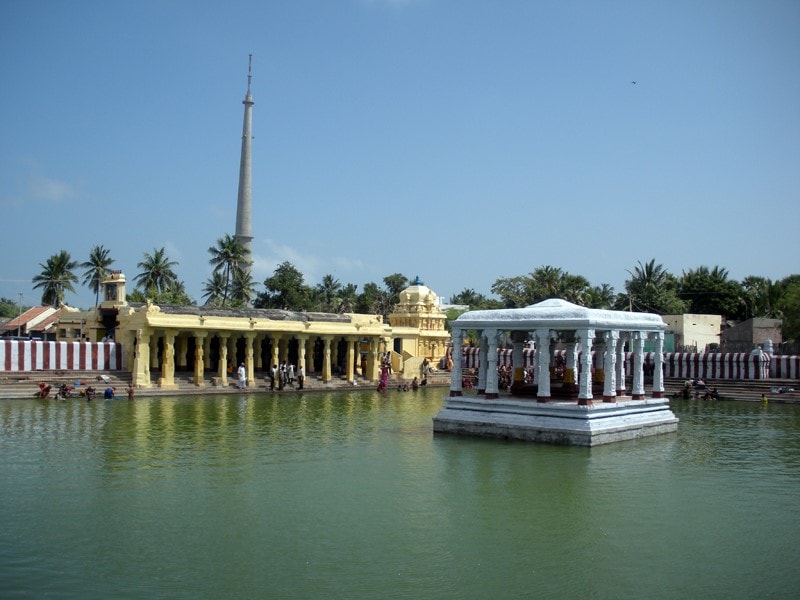 One of the well-known tourist places in Rameshwaram, Lakshmana Tirtham is both spiritually as well as architecturally attractive. This is a sacred pond that is located near the temple of Lakshmana. Many devotees visit the spot to take a dip in its waters.
Villoondi Tirtham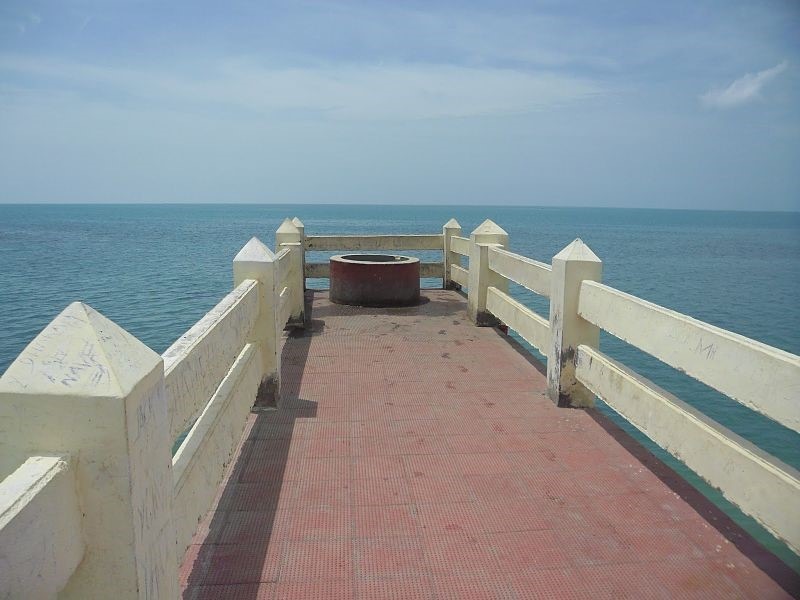 Among the great places to visit in Rameshwaram, Villoondi Tirtham, or the 'buried bow', is a destination that comes with a legend. It is believed that Lord Ram dipped a bow in the land around the region to find water for Sita when she had felt thirsty. This legend is why locals and tourists in Rameshwaram visit this spot at least once in their lifetime.
Agni Theertham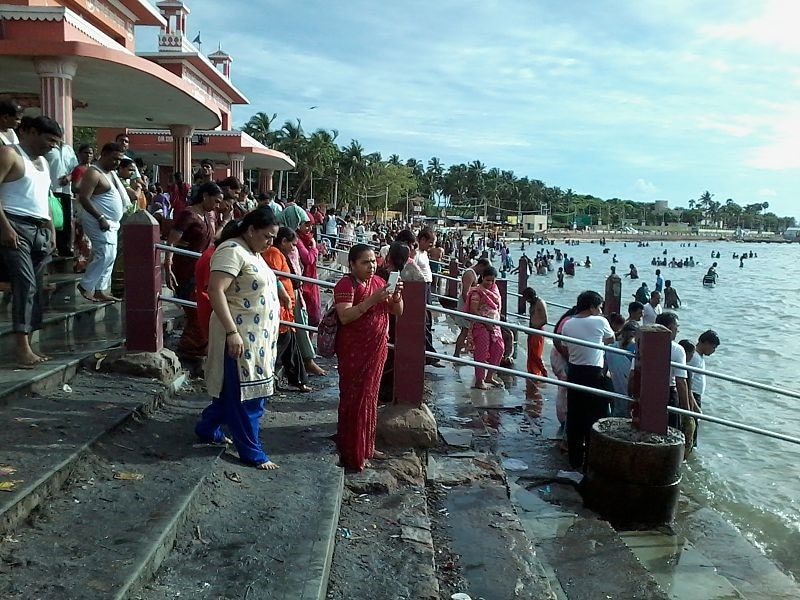 This is one of the best tourist places in Rameshwaram and is one of the 64 places for sacred baths in India. People believe that bathing here will help you get rid of your sins and make you pure. Holy rituals like those that are performed for dead ancestors are also performed on the shores of this beach.
Ariyaman Beach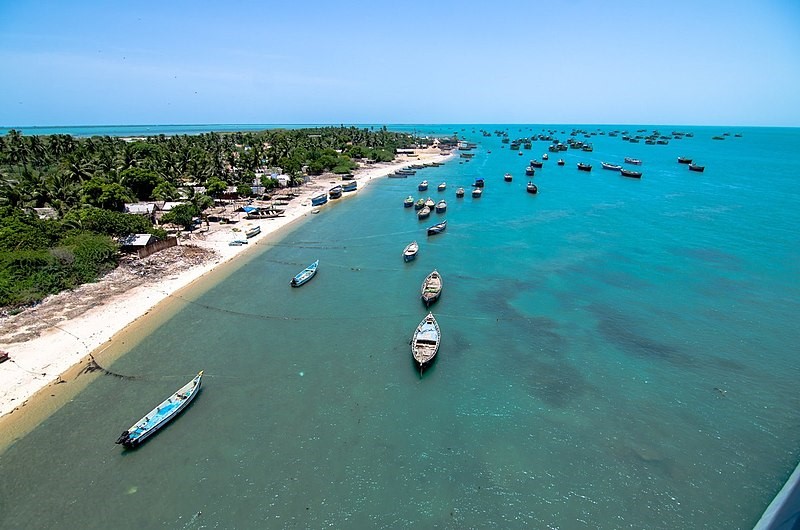 This beach is also known as Kushi Beach and is a beach that is about 150 m wide and 2 km long. The beach is well-known among the places to visit in Rameshwaram and is characterised by its cleanliness and the gentle waves. This is a good spot for you to relax with your family and friends after a day of sightseeing around town.
Dhanuskodi Beach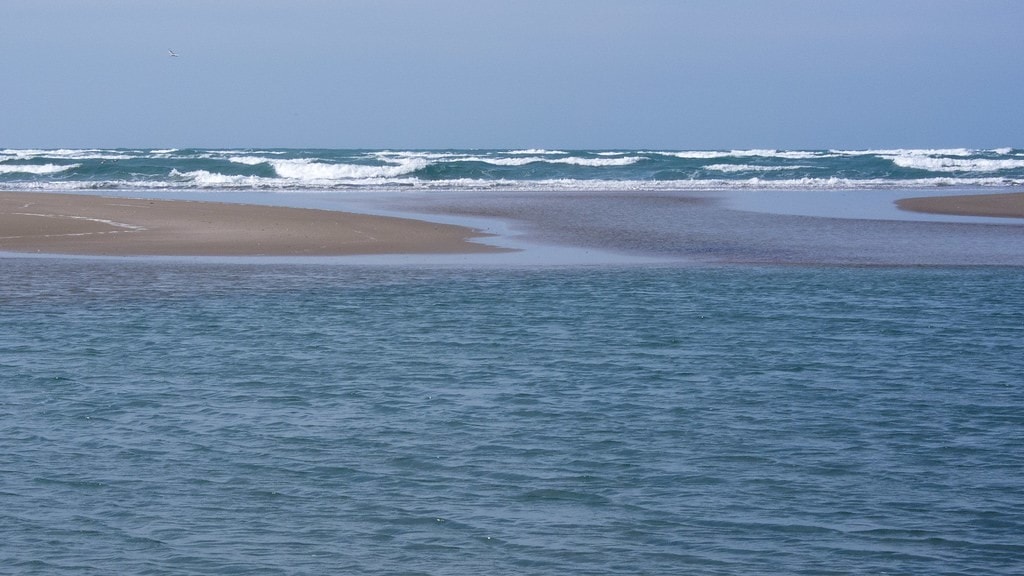 Dhanuskodi is located towards the south of Rameshwaram and is surrounded by the Bay of Bengal on one side and the Indian Ocean towards the other side, with both the water bodies merging at the tip of the beach. One can easily distinguish the high tides of the Bay of Bengal from the low tides of the Indian Ocean, when here. While the beach town was heavily populated earlier, a storm in 1964 caused quite a lot of devastation after which hardly 500 fishermen and their families inhabit the area. The government has declared it as a 'Ghost Town', but it is still quite popular among the tourist places in Rameshwaram.
Adam's Bridge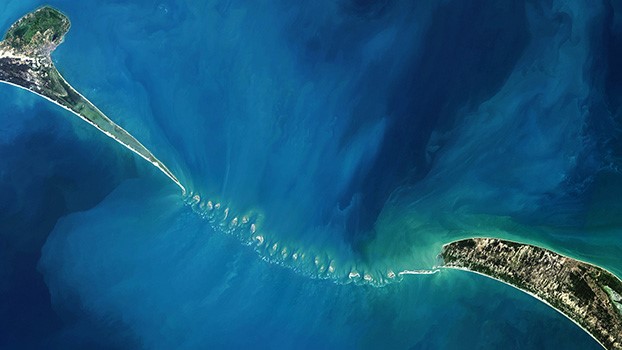 One of the most unique places to visit in Rameshwaram, Adam's bridge or Ram Setu is a historic bridge that connects India's Rameshwaram Island to Sri Lanka's north-western coast. The bridge is made of a network of limestone shoals and has always been a topic of hot debate among archaeologists and historians.
Water Bird Sanctuary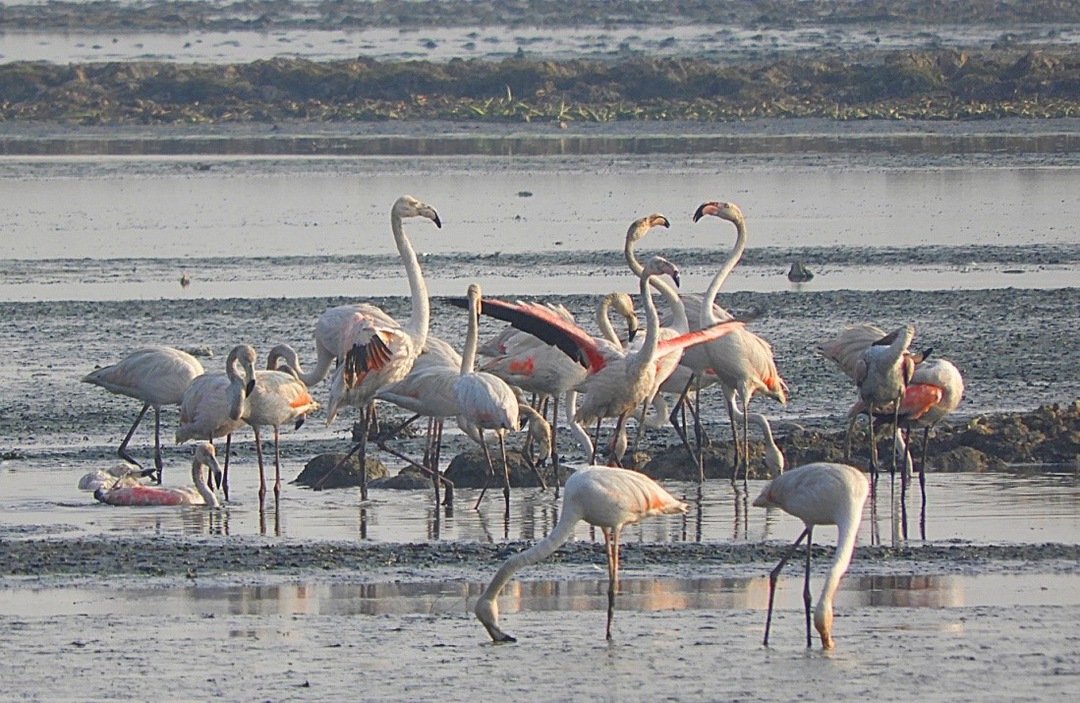 Rameshwaram is much more than just being a religious spot. A great choice for people who like bird watching, the Water Bird Sanctuary is a must-visit. The sanctuary is home to several species of local and migratory water birds. Between October and January, you can see a huge number of migratory birds that tend to flock to this area to breed. The Water Bird Sanctuary is located in the Ramanathapuram District and is one of the most tranquil places to visit.
Rameshwaram may be a small town, but it is full of interesting destinations and spots to visit. So, before you embark on your vacation, make sure to plan an itinerary that covers all the tourist spots in Rameshwaram that interest you!