Reading Time:
9
minutes
Rohtang Pass is a stunning place located at a distance of 50 km from Manali. It is one of the highlights of the Himachal travel packages as tourists love to visit this nature's paradise at least once in their lifetime. This pass is a gateway to the Lahaul and Spiti valleys that are surrounded by the sky-touching Pir Panjal mountain range. The drive from Manali to Rohtang Pass is a scenic beauty that will make your journey as fascinating as the destination. Mountain peaks, freezing glaciers, and the phenomenal Lahaul Valley will make your trip even more memorable.
As Rohtang Pass is covered in snow throughout the year, the roads are not accessible in some seasons. The temperature usually drops below the freezing point during the winter months. June to October are the best months if you want to explore this majestic place. The popularity of this place can be estimated from the long queue of vehicles on the road to reach the highest point of Rohtang Pass. Tourists start their journey early to reach this place and spend a day with their loved ones at this paradise-like location. Here is the list of things to do in Rohtang Pass to take your vacation to a whole new level:
Activities at Rohtang Pass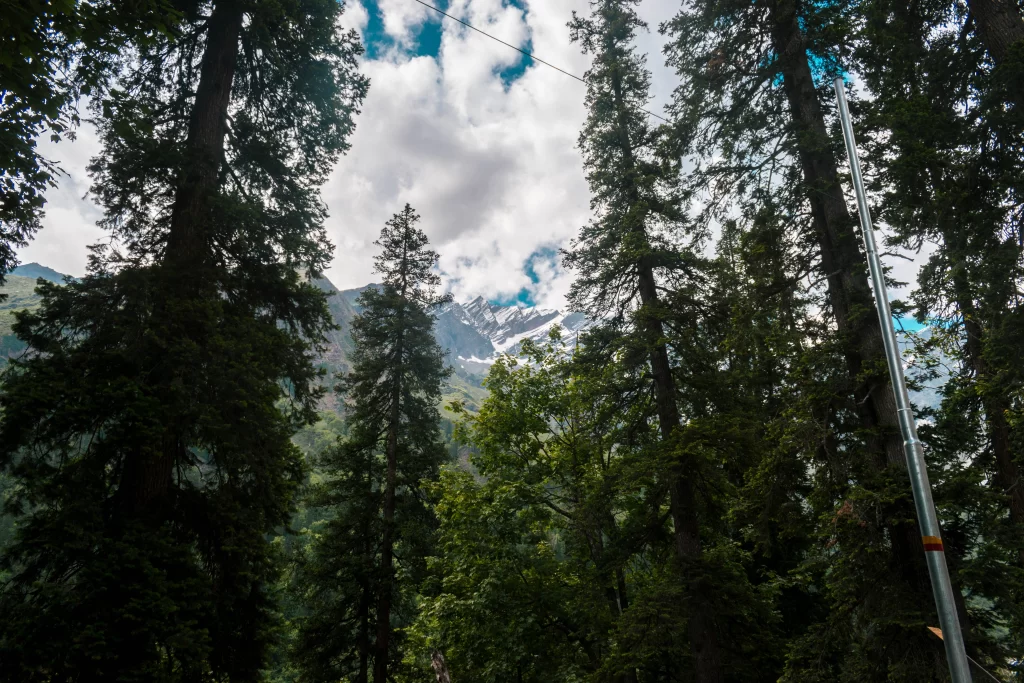 1. Heliskiing
Rohtang Pass is a heaven for adventure junkies. It is a snowy playground for those who want to try different activities and have a thrilling time. Heliskiing is one of the most popular activities that attract many tourists to this place. The other name for this activity is helicopter skiing. If you are a skiing enthusiast, then you must know that Rohtang Pass is one of the best locations for skiing in India.
At Rohtang Pass, you can try this thrilling activity. A helicopter takes you for a 10-minute ride at a height of 14,000 feet. The mesmerizing sight of Rohtang valley, Deo tibba, and Chanderkhani Pass from the helicopter will live in your memory forever. The silver peaks of the Himalayas shine like pearls in the sky. That is enough to make your trip memorable.
The Himachal Pradesh government guides the tourists as well as provides helicopter services for their safety.
Best Time to Visit: January to March
Mountain Biking
If you want to feel the adrenaline rush, try mountain biking at Rohtang Pass. It is yet another activity that people like to indulge in when they visit this place. Cycling on the rocky terrain of the Himalayas is not something for the faint-hearted. Make sure to pack your sports shoes, a raincoat and some medications before you go on this exciting journey. You can feel the cold air and powdery snow on your face that gives a true mountain biking experience.
One of the fascinating things about Rohtang Pass is its weather. Sometimes it's windy and other times it's freezing cold. You may face a few challenges since the weather changes at high altitudesare quite unpredictable. This ride is around 3950 metres (one way) where the bike crosses various ups and downs.
Best Time to Visit: June to October
Snow Scooter Driving
Have you ever tried snow scooter driving? If not, Rohtang Pass will give you this opportunity. It is a very popular sports activity in this place. If you are not an adventurous person but still want to try some sports, then snow scooter riding is a perfect match for you. You can either try a scooter ride alone or take a tourist guide with you. These scooters are available for rent at a very affordable price. You can drive around the Rohtang Valley and have a thrilling time. You must visit Rohtang in the colder months to try this exhilarating sport, as this ride is only available until the road is filled with snow.
Best time to visit: December to May
Paragliding
Flying over the snow-capped mountains is one of the best experiences you can get. Paragliding at Rohtang Pass is something not to be missed. The 360-degree panoramic view of the Himalayas and crystal clear glaciers makes it one of the most popular activities in Manali. If you are an eternal explorer, paragliding in this place is meant for you. This is a 15-20 minutes ride where you get to see a bird's-eye view of the entire region. If you are worried about safety, then you should know that the instructor comes with you and navigates the entire ride. You can try this sport when Rohtang Pass is open and the weather is clear.
Best time to visit: May to October
Photography
If all these activities donot interest you, photography surely will. Rohtang valley is a dreamy location that makes a perfect backdrop for your picture. Whether you book a Himachal tour package for couple or for the family, this sightseeing place is a must-visit. Click some pictures standing amidst nature's scenic beauty and relish the memory forever. If you want a clean background where people are not interrupting your photos, try to reach when the sun hits its rays in the morning. Rohtang Pass become so crowded in peak season that it's hard to find a location where no one is standing behind you.
How to Reach Rohtang Pass?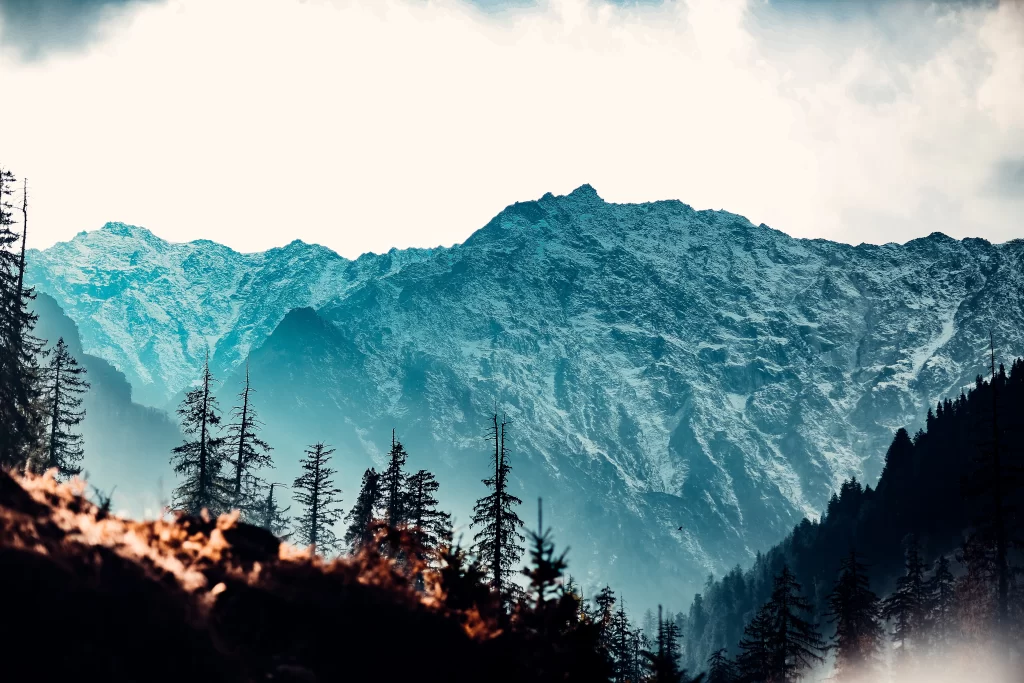 Rohtang Pass is located at a safe distance from Manali. You can reach Manali by bus, cab, or bike. If you wish to go by air, then the nearest airport is located at Bhuntar. You can take a taxi or bus from Bhuntar to reach Manali.
Here are some of the best ways to reach Rohtang Pass from Manali:
1. Private Taxi
The easiest way to reach Rohtang Pass is by taking a private taxi. It usually takes around 2 hours to reach this location from Manali. In the case of traffic or any other circumstance, the journey can take much longer.
2. Bike
This is another way to reach this unmatched sightseeing location. You can rent a bike with the proper permit to drive to this place. However, it is advisable that you go for this option only if you are a trained driver and have driving experience on curvy mountain roads.
3. State Bus
This is the most economical way to reach Rohtang Pass from Manali. The frequency of buses is good, so you won't face any difficulty. Make sure to enquire about the timings in advance to avoid any problems with coming back from the place.
Rohtang Pass Permit:
Every visitor needs a special permit to cross the pass. You need to go to the Himachal tourism website to apply for the pass. The permit is valid for 24 hours. The Himachal government allows a restricted number of entries to the pass every single day.
The documents required for applying for the permit are:
Pollution check for your vehicle
registration document for your vehicle.
Make sure to plan your journey to avoid any hassle. The pass is issued on a daily basis and has a quota of 1200 each day.
Apart from this, there are several places near Rohtang Pass to explore on your trip, such as Solang Valley, Rahala Waterfalls, and Spiti Valley.
Rohtang Pass is a must-visit place to visit in Himachal Pradesh if you are a nature lover and want to see it in all its glory. It is a perfect place to enjoy some thrilling activities, click social media-worthy pictures, and enjoy some delicious food in the lap of nature.