Reading Time:
9
minutes
One of the most happening and exciting cities in Asia, Seoul is a popular travel destination in South Korea. A fascinating combination of ancient tradition and cutting-edge technology, Seoul is home to many gorgeous sightseeing places, including Buddhist temples, modern skyscrapers, museums, palaces, and more. In addition, restaurants in Seoul are known for offering some of the finest food in all of Asia. From fresh seafood to a range of vegetarian and vegan dishes, you will get a lot of options for delectable local and international dishes at the best restaurants in Seoul. The inventive culinary delights and authentic flavours will make you want to come back for more in this exciting city of Asia. Here is the list of the top restaurants in Seoul that you need to visit on your next vacation.
Everest Curry World
Reputed as one of the best Indian restaurants in South Korea, Everest Curry World is a perfect place to try a variety of Indian delicacies in Seoul. Known for its fine décor and charming atmosphere, this restaurant will give you joy and Indian warmth as soon as you enter its premises. Here you can try a wide range of Indian and Nepali cuisines, including chicken curry, roasted chicken, dal makhani, rice, soup, etc.
Tosokchon Samgyetang
Another name in the list of the best restaurants in Seoul, Tosokchon Samgyetang, is a popular name among both locals and tourists in the city. Located near Gyeongbokgung Palace in Seoul, this restaurant is especially famous for samgyetang – a delicious chicken ginseng soup. Tosokchon Samgyetang has been serving this scrumptious signature dish for over 30 years. The restaurant features conventional Korean-style tables inside small divided rooms. Guests need to remove their shoes before entering the room and sit on the ground on padded floor mats to enjoy their ordered food.
Taj Palace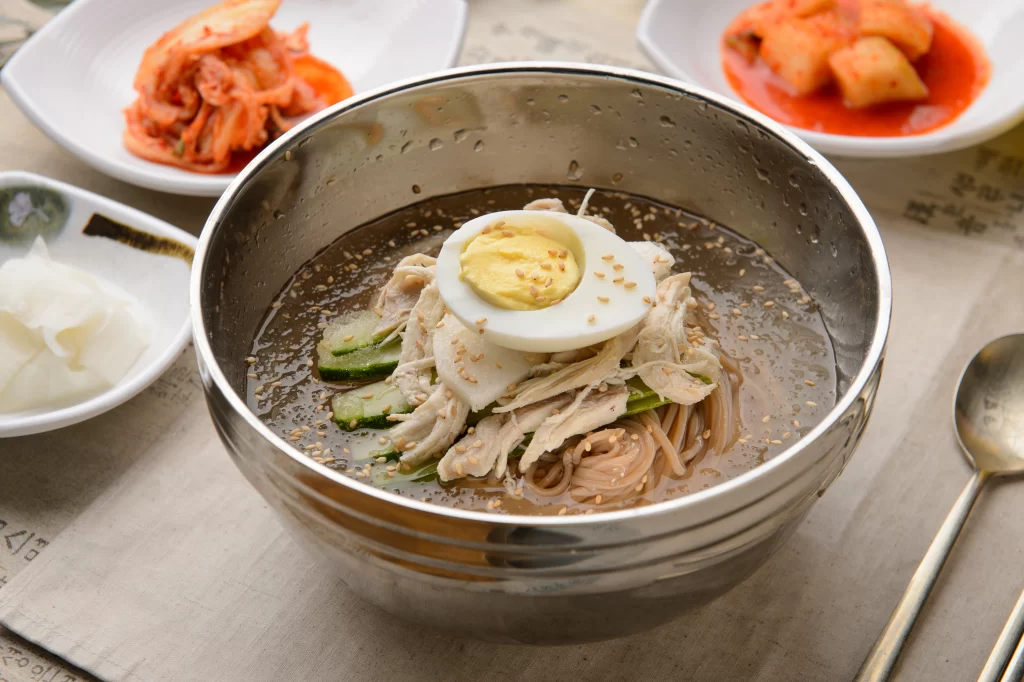 Craving authentic Indian food in Seoul? Do visit the Taj Palace located just 3km from Seoul Railway Station. One of the most popular Indian restaurants in Seoul, Taj Palace, has a great ambience and typical Indian menu with sections for vegetarian food. The restaurant offers a lot of mouth-watering meals such as Tandoori dishes, Biryani, and different types of Indian curries that will leave you wanting more. Apart from a variety of dishes, Taj Palace serves more than 60 different wines to go with your selected delicacies.
Loving Hut
The Loving Hut is a great option for those looking for a vegetarian restaurant in Seoul. It is a part of the chain of international restaurants, serving traditional Korean dishes prepared in a vegan way. The concept of Loving Hut was created by Ching Hai, known as Supreme Master among the followers. The menu has a variety of vegan dishes, cakes, ice creams, cookies, and more, making Loving Hut an incredible choice for travellers to take a break after a long day of sightseeing and shopping in Seoul.
OTSAL Traditional Indian Restaurant
One of the fine dining restaurants in Seoul, OTSAL Traditional Indian Restaurant is the ultimate place to enjoy a homely atmosphere and Indian-style décor. Situated near Seoul National University, the restaurant is known for its fantastic services. OTSAL serves a huge variety of Indian dishes, including curries, Korean rice, masala tea, naan, salads, etc. One of the best features of this restaurant is the availability of vegetarian food options on demand.
Jungsik Seoul
Jungsik is a two-Michelin-starred restaurant in Seoul, serving a wide range of contemporary Korean food options in Seoul. This restaurant is a perfect place to enjoy a break and order some of the most delicious Korean dishes, such as amuse bouches, sticky rice, tuna, salads, petit fours, ice cream, and more. With Jungsik Seoul in Seoul and New York, Chef Yim Jung-Sik aims to provide memorable fine dining experiences for its guests. With a unique style of Korean dishes and impeccable services, the Jungsik Seoul makes a perfect venue for romantic dinners. Jungsik Seoul is called the best Korean restaurant in Seoul.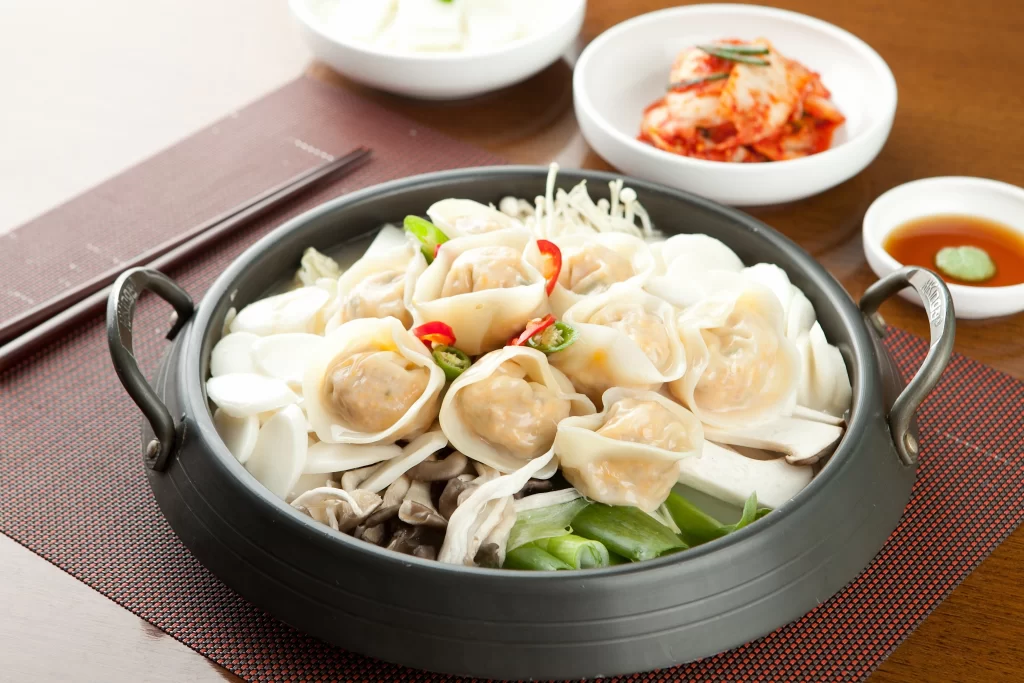 Jyoti Indian Restaurant
Located in 3 different places, including Chungmuro, Shinchon, and Jongak, Jyoti Indian restaurant serves a variety of Indian and Nepali cuisines. Popular as the best Indian restaurant in Seoul, Jyoti Restaurant has diverse vegetarian and non-vegetarian food options served at attractive prices. The menu includes vegetable curry, dal makhani, non-vegetarian curry, tandoori naans, salads, lentil curry, garlic naans, and more. One of the famous restaurants in Seoul, Jyoti restaurant has been providing authentic Indian dishes to locals and travellers for the last 23 years.
Ryunique
Located in Seoul's Garosugil neighbourhood, Ryunique was added to the list of Asia's Top 50 Restaurants in 2015. This award-winning restaurant in Seoul presents a variety of Korean dishes with a huge influence from Italy, Spain, Japan, and France. One of the most attractive features about this restaurant is that its menu changes with the seasons, serving Korean classics with a twist. With blond wood tables, lots of natural light, and fresh flowers, Ryunique restaurant displays a fine-dining ambience. Here, the must-try dishes are roasted pork belly with sous-vide king shrimp, soy marinated shrimp, sous-vide white fish, and more.
Chakraa
Another best Indian restaurant in Seoul, Chakraa, offers a welcoming and pleasant environment that is ideal for a casual and formal dining experience. Chakraa restaurant takes the Indian dining experience in Seoul to the next level. Here, you can find many delicious South Indian dishes, such as dosa, sambar vada, uttappam, curd rice, tomato rice, etc. When you are in Seoul and crave some South Indian food, visit Chakraa! The restaurant also offers a range of North Indian dishes and a collection of beer and wine to give a perfect break after a long hectic day of sightseeing in Seoul.
Congdu
Known as the best Korean restaurant in Seoul, Congdu, serves diverse traditional Korean dishes with a modern touch. Situated inside the Seoul History Museum, Congu represents the mission of the restaurant to offer creative dishes that have as the main components cong (beans) and Jang (fermented paste) that highlight the art of fermentation in Korean dishes. Here, the must-have dishes include barley bibimbap with brown bean paste, the Jeju Island black pork – slow-roasted for more than 48 hours, and pork belly with marinated oysters and kale wrap. You can also try delectable tofu cuisine, including its special dessert – tofu cream tiramisu with espresso and pine nut puree.
Bombay Grill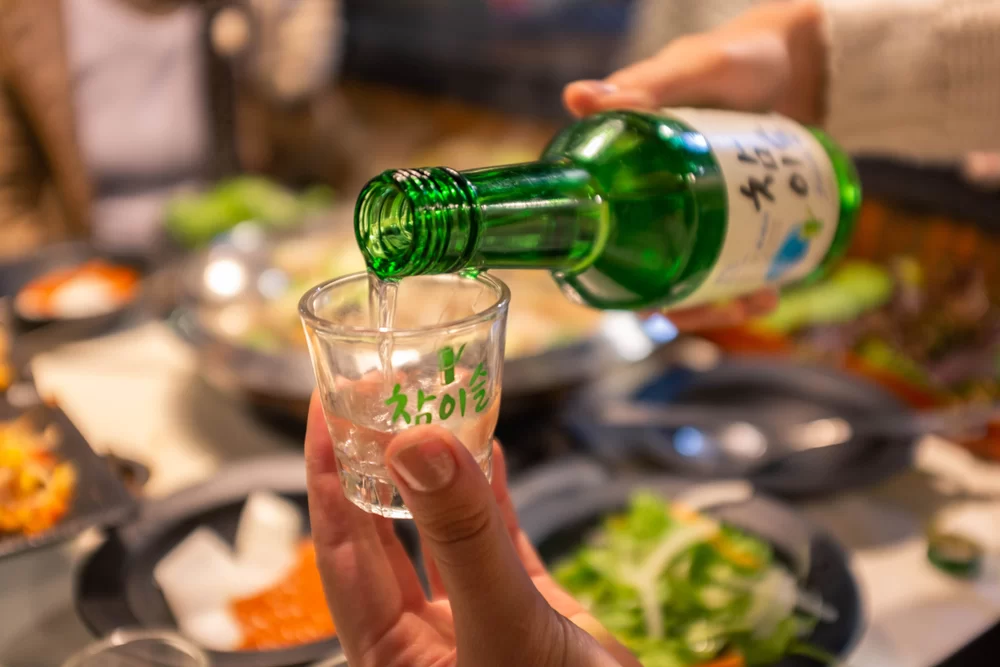 Located in Yongsan-gu, Seoul, Bombay Grill is a popular restaurant in Seoul. The restaurant specialises in Indian and Malaysian cuisines, making it one of the most visited restaurants among Indians in Seoul. The pungent and fragrant spices from diverse corners of the country are used to give distinctive aroma and taste to dishes. When compared to other places to eat in Seoul, Bombay Grill is known to have a status of being a value-for-money restaurant. With the exotic ambience, friendly staff, and excellent services, Bombay Grill ensures a great dining experience for guests. It is the perfect restaurant in Seoul to try delicious tandoori chicken, naan bread, chicken biryani, salads, masala tea, seafood, etc.
Now that you are well acquainted with some of the best restaurants in Seoul, planning your trip to this beautiful city should not be hard too. When you book your Seoul holiday package, make sure to have sufficient time in hand to explore these restaurants to enjoy lip-smacking cuisines.