Reading Time:
9
minutes
Kufri is best known as one of Himachal Pradesh's most beautiful hill stations. Kufri is a photographer's paradise, and sightseeing here will show you how beautiful nature can be. Other than being a nature lover, if you are a bold adventurer looking for thrilling action, this is the place to be! The different places to visit in Kufri are perfect for marvelling at diverse wildlife and engaging in a variety of fun activities. Due to its proximity to Shimla, Kufri offers a more refined experience. Apart from various places to visit in Shimla, the numerous Kufri tourist attractions will undoubtedly enhance your vacation while providing beautiful memories.
While there are countless places to visit in this captivating Himachal city, we have compiled a list of the finest places to visit in Kufri that are popular for their scenic beauty and culture. Explore these enchanting tourist destinations in Kufri and get lost in the breathtaking views of mountains, lakes, and valleys.
1. Green Valley
Green Valley, tucked away on the Shimla-Kufri road, is a lovely green region encircled on all sides by mighty peaks. This place is densely forested with pine and deodar trees. On the way from Shimla to Kufri, it's a great place to stop and take pictures. On a clear day, you can even see yaks eating grass and wandering around the valley. During the winter, when Kufri gets fresh snowfall and snow covers the leaves of pine trees, the colour of this valley turns white, earning it the nickname "White Valley."
2. Mahasu Peak
Mahasu Peak is among Kufri's highest peaks. It is well-known for its spectacular views of the Kedarnath and Badrinath ranges. This region is best explored by trekking. To get to the top, you can hike through a dense cedar forest. If you are not comfortable trekking, horseback riding is an enjoyable option. The 2 km hike on horseback is a once-in-a-lifetime experience. The best time to go to Mahasu peak is from January to March when the region is surrounded by a white layer of snow. When it snows, this place evolves into a winter wonderland for adventure lovers. Skiers also visit the Mahasu ridge, which is an excellent way to practice before moving on to more difficult slopes.
3.Himalayan Natural Park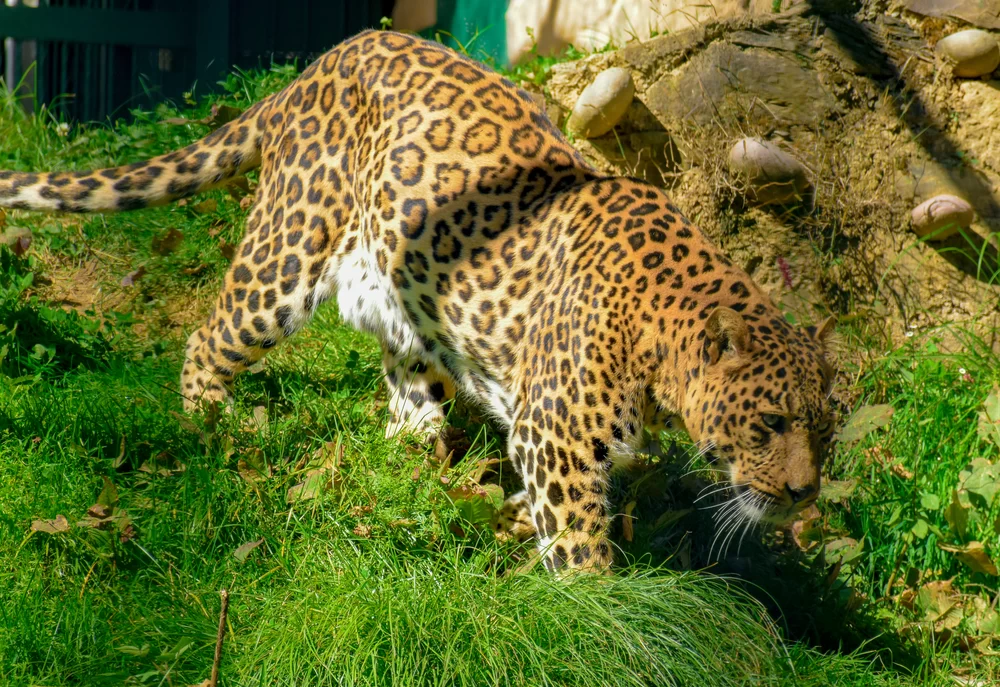 Himalayan Nature Park is 90 hectares in size and is located at an elevation of 2600 metres. This nature park, which is surrounded by the majestic Himalayan peaks, is also famous for the name Kufri Nature Park. There are over 180 bird species to be found there. Some of the most common animals to see in this park are musk deer, snow leopard, Asiatic black deer, Sambhar, Goral, brown bear, and Hangal. It is an excellent spot for watching the diverse Himalayan flora and fauna. One of the best ways to experience this scenic beauty is through trekking. There is also a beautiful view of the Himalayan peaks of snow-capped mountains from there.
4. Indira Tourist Park
This park can be merged with a visit to the Himalayan National Park. After exploring the diverse fauna and flora, you should visit this tourist attraction and spend some time alone. You must come here for relaxation as well. In this park, you can go on leisure rides. Pony and yak rides are available for your enjoyment. It is a fun activity for both children and adults. Alternatively, you can visit the park's café and eat some delectable snacks. There is also a games parlour, an ice cream parlour, and a bar. So, you can explore these options according to your interests and have a memorable experience. It's a great place with a great ambience, delicious food, and coffee.
5. Jakhu Temple
Jakhoo hill temple, encircled by the stunning Shivalik mountain ranges, is one of the finest places to visit in Kufri. This temple is well-known for its rich history and lovely surroundings. It is home to the world's largest statue of Lord Hanuman, which draws visitors from all over India. As per legend, this is where Lord Hanuman crossed paths with sage Yaku on his way to the Himalayas to take Sanjeevni herb for the brother of Rama, Lakshman. There, you can enjoy the breathtaking sunrise and sunset views, which are complemented by the breathtaking scenery. The best way to get to the temple is by trekking through lush greenery.
6. Hip Hip Hurray Amusement Park
Hip Hip Hurray Amusement Park, which covers 5000 square kilometres, is excellent for adventure lovers. There are options for solo travellers, couples, groups of friends, and families. This amusement and adventure park is located about 16 kilometres from Shimla, surrounded by the majestic Himalayan peaks. Thousands of tourists visit this spot because of its proximity to Shimla.
Some of the most popular activities in this park include zip lining, reverse bungee jumping, bungee jumping, flying fox, net climbing, Burma Bridge, net crossing, valley crossing, and flying box. There's also a haunted house, art gallery, gaming room, and movie tunnel to keep visitors of all ages interested and engaged.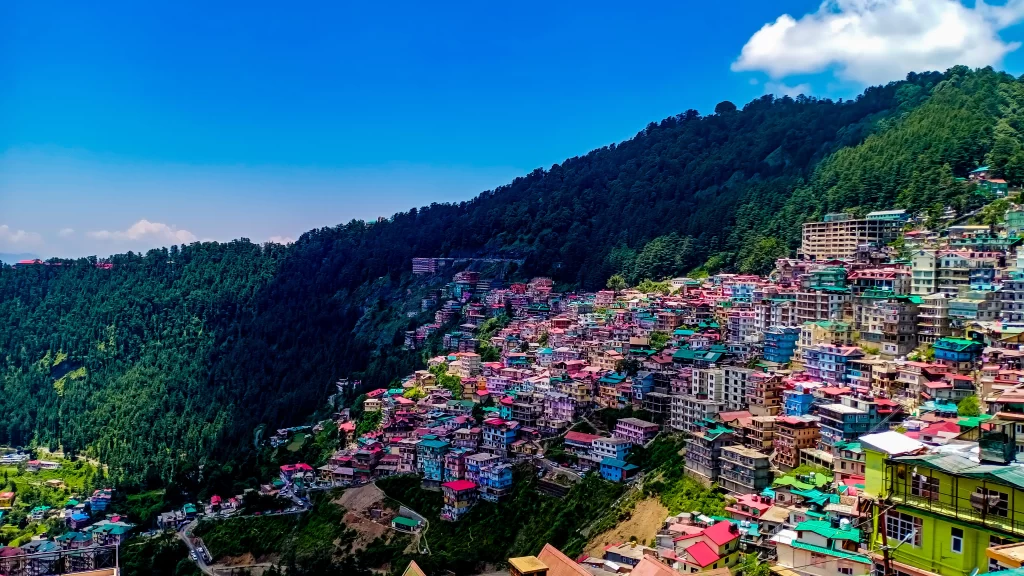 7. Kufri Fun World
Kufri Fun World is located at an elevation of 2800 metres above sea level. It is an amusement park with a view that provides a one-of-a-kind experience. Yes, while you're out having fun, don't forget to take photos of the snow-covered mountains. The view from the fun world is captivating. If you are planning to visit Kufri with children, you should consider visiting the Kufri Fun World, which is one of the most popular tourist destinations. While you enjoy the breathtaking views, the kids will have a good time on the amusement park's countless rides.
This park also has the highest go-kart track in the world. As a result, this place is enjoyable not only for children but also for adults who enjoy go-karting. This is among the best places to visit in Kufri and should not be missed. This amusement park is enjoyable for both children and adults. It also has a cafeteria where you can get some packaged and delicious snacks. It is an entirely interesting and enjoyable place to be.
8. Tattapani River
Do you long for the feel of blue water? Then make it come true at Tattapani. An hour's drive from Kufri, this freshwater stream is well worth the trip. You will undoubtedly start taking photographs as soon as you spot the river, which will be several kilometres away. It is one of Kufri's most popular tourist attractions. You could also give it a try at rafting. Though it is not as well-known as the Rishikesh version, be prepared for raging rapids.
Tattapani hot springs are also located on the Sutlej River bed. These springs from the Sutlej River's bank.  You should try it as well because it is known to be extremely rejuvenating, and a dip here is also beneficial to the skin. According to the locals, taking a dip here will help you cure all skin conditions.
Consider visiting the places listed above when planning a trip to Kufri. It is a charming and great hill station for a short trip close to the national capital. You can simply pay a visit and relax. Additionally, the scenic beauty of the snow-capped mountains will keep you relaxed and rejuvenated. Apart from natural beauty, every one of these places to visit in Kufri is known for its local culture. The friendly locals of this hill station will make your visit to Kufri even more interesting and fulfilling. If you're planning a trip to Kufri, make sure to include the majority of these attractions on your Shimla travel package.