Reading Time:
4
minutes
There's something about marrying in the Palaces, isn't it? "The Dream of All Times!" Quite literally this phrase never lost its association with Palace weddings. Early ages, it was only a thing for the Royal born. Now it's a thing for everyone who dares to dream an extra mile. Think about it, a nice grand entry over your favourite music that you've already daydreamed about all your life. Being pampered just like a queen on your special day or simply enjoying the grandiosity of the Palace as your venue! Tell me honestly, can you really pick the best of it? All are so viciously perfect that choosing one over the other is an impossible task.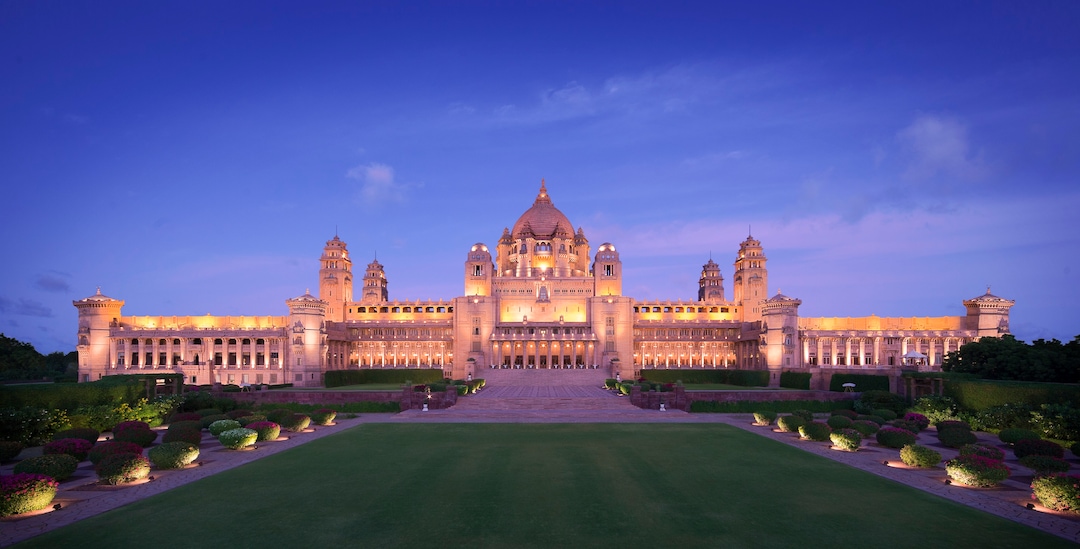 The news went wild with the wedding destination chosen by Nick Jonas and Priyanka Chopra for their wedding. Umaid Bhavan Palace became the grand venue of this awaiting grand wedding! Even the Bollywood Superstar Priyanka Chopra couldn't resist her dream Palace wedding. It was all over the news when Udaipur's Umaid Bhavan Palace was decorated and brought to a whole new life for their wedding. While everyone is busy digging some glimpses of the wedding, let us try and understand what makes Umaid Bhavan a perfect pick! This palace is a whole new level of Royalty. And, if you're wondering why and how it is a perfect choice for your wedding too, then here are all the answers. Beyond the hype of the celebrity wedding, let us truly see what Umaid Bhavan Palace is!
To truly know the reason of how and why Umaid Bhavan Palace, what you truly need is the unbeaten power of your daydreaming skills! Enjoy the slideshow of different factual photo bytes which will help you picture your own wedding and the true Royal reason behind it. This way, it won't only be justified of how perfect it looks in your head but will show you how perfectly it fits every dream that you could stitch for your wedding! Without further ado, let us begin with our photo trail.
Quick Fact Bytes:
About the Palace
Inside Secrets!
Handpicked Wedding Destinations Around the World For Your Big Day!
For the ones who are curious to find out the hype behind the luxury of the wedding in Jodhpur, see it for yourself. Spend some time, experience the excitement and who knows, maybe you end up inspiring some wedding bells?
https://www.facebook.com/VeenaWorldOfficial/photos/a.540888099302605/2152683441456388/?type=3&theater
In olden times, to experience such a Royalty was only the privilege of the Royal lineage. Now, in the new age, people don't need to be born into royalty to live their dream. They can build their own. However, get inspired to take that mile for your dream destination wedding. After all, it is once in a lifetime opportunity! Isn't it?
Image Courtesy: quotefancy.com