Bel Paese! A nickname rightly earned by Italy which means 'Beautiful Country'. Explore the land of charming cobblestoned streets, architecturally rich cities and delicious cuisine. Discover the beautiful Italian cities of Rome, Florence and Venice to make incredible memories on this tour. Italy is a land of thriving food culture, ancient Roman civilizations, exquisite architecture and remarkable landmarks that define the character and soul of its charming cities. Whereas, on the other hand, Italian culture has always been observed to be drenched in the arts, architecture, music and cuisine.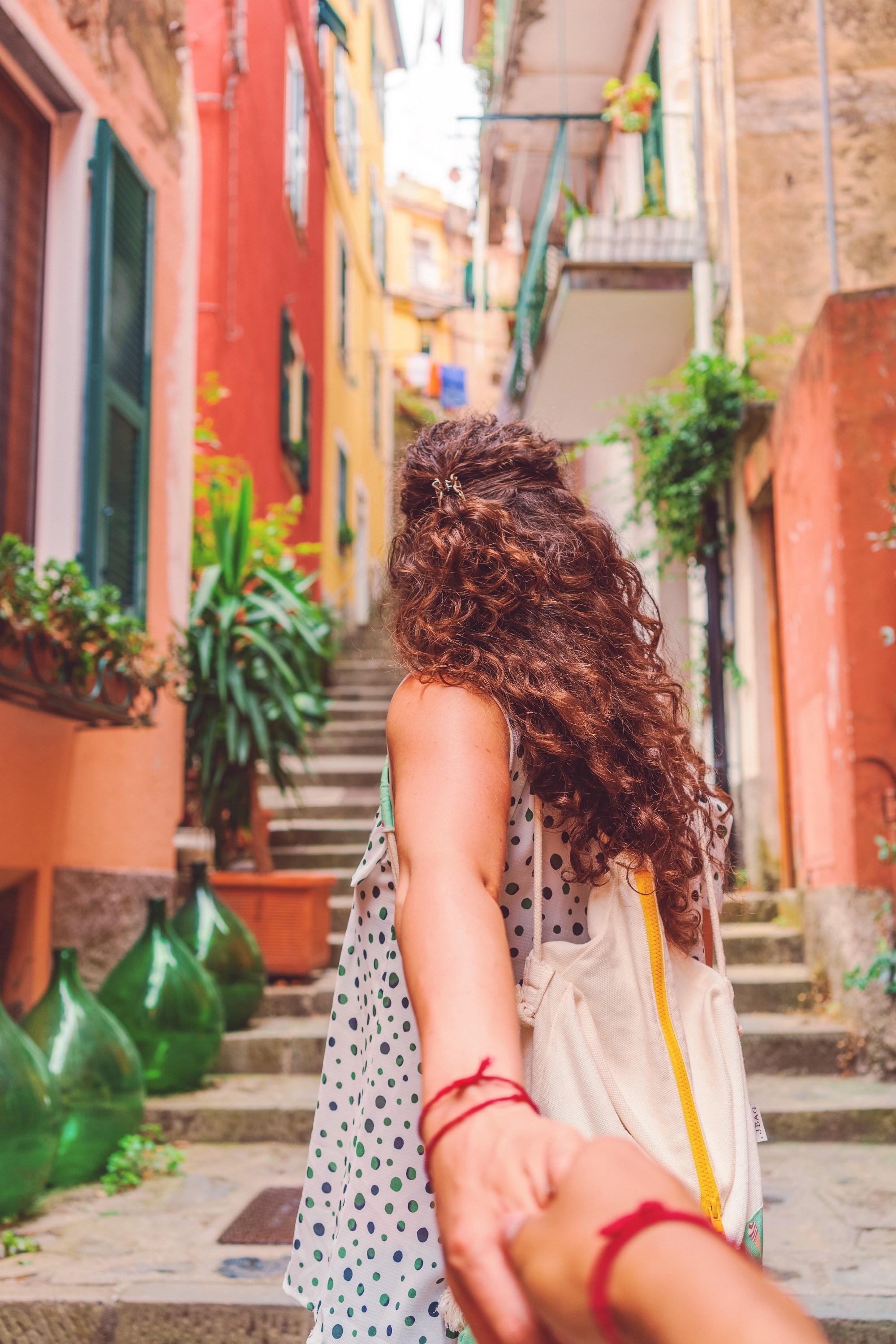 Home of the majestic Roman Empire has a huge contribution in the history of Europe and thereby, on the history of the world too. The thing about Italy is that it makes you think about when people came up with the idea of connecting art, architecture and canals, they had no idea they were going to building a masterpiece for the idea of love.
– Mark Twain"The Creator made Italy by designs from Michelangelo."
Explore the captivating island of Capri and fall in love with its many breath-taking landscapes and unique fashion trends along with our Italy tour packages. The charming capital city of Rome stands out for its amazing cultural landmarks, rich heritage, stunning monuments and a delectable food culture that will make you crave for more! Visit iconic attractions such as Trevi Fountain, Vatican Museum, Colosseum among many as part of Italy tour packages. The capital of the Tuscan region, Florence is popularly known as the birthplace of Renaissance art & architecture. Complete with awe-inspiring monuments, art galleries, sculptures, paintings, iconic structures and gourmet cuisine, this city is worth every dime, every penny you spend to explore it! Explore Venice, known as 'Floating City' or 'City of Canals', owing to its strategic location on small islands in the Venetian Lagoon that are connected by bridges and canals along with our Italy tour packages. Whenever one thinks about booking a vacation full of exploration, hunting for the best Italy tour packages should definitely cross their minds.
Perfect season of Italy can also be the perfect reason for Italy: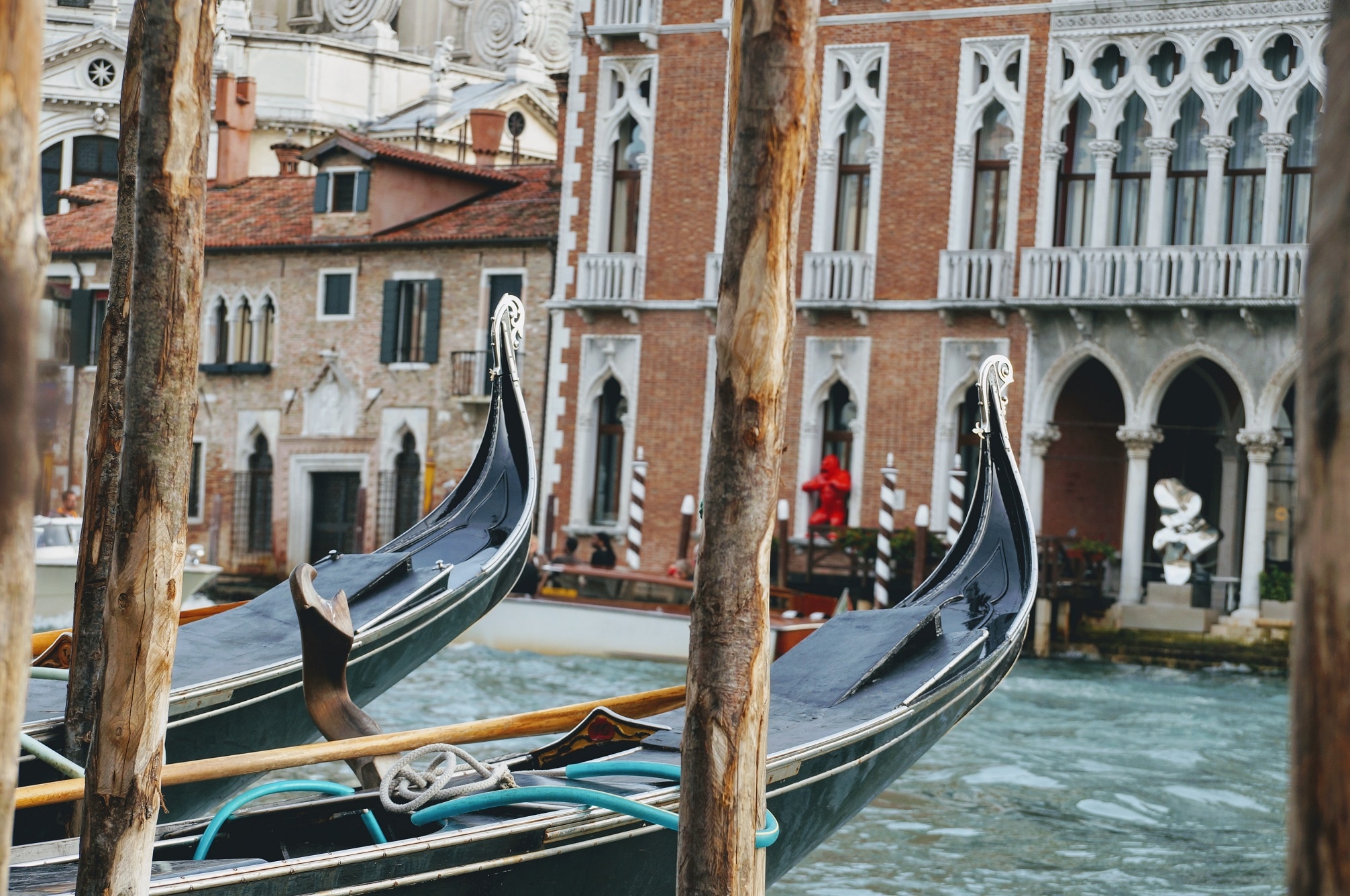 Located in southern Europe, Italy shares history with all its neighbours and is one of the most popular destinations of this continent. Bordered by France, Switzerland, Austria, and Slovenia along with an enclave with San Marino and the Vatican, Italy paints an acoustic significance on the map of Europe. Known to be one of the largest European countries in the Mediterranean, Italy has distinctive geological specimens that make this nation, a traveller's hub with every time being the best time to visit Italy. With links to so many countries, Italy has no doubt several historical and cultural influences over many! With weather pattern divided into four main seasons including, spring, summer, autumn and winter, Italy is an all year round destination with no specific best time to visit Italy. With something unique to be offered every season, experiencing Italy only once wouldn't be enough along with our Italy tour packages.
Best places to visit in Italy:
Famed for being the major centre of the Renaissance, culture on the Italian peninsula flourished for centuries and left its immortal mark in the legacies of the history and giving us a collection of best places in Italy. The cuisine of Italy especially made a significant mark on the world as it went entirely global, collecting so many followers on the way which can be experienced along with different places to see in Italy. A paradise for foodies and the undeniable lip smacking arrays of options that the cuisine offers has lured in the food travellers in this country over and over again. Historically important sites that display the evolution of Italian traditions and culture still stand strong to let the visitor witness it in almost all the places to see in Italy which can be a perfect combo of package holidays to Italy.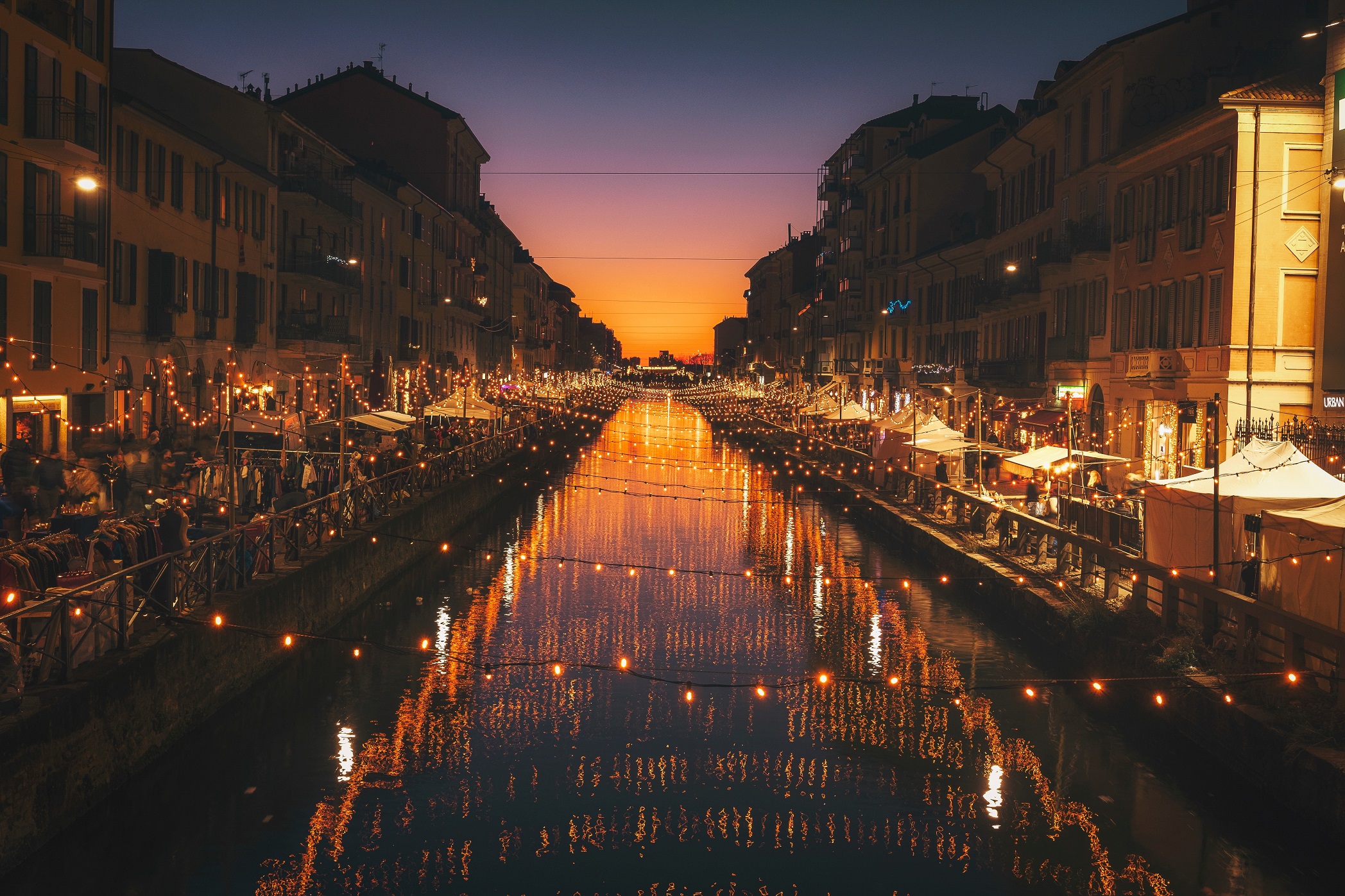 Experience one of the world's most popular tourist destination along with best places in Italy. Renowned for its rich emotions and artistic treasures, Italy has lured in travellers at ease for centuries and now become popular as package holidays to Italy. This distinctively stunning nature has all kinds of experiences to offer which can match every kind of traveller. Italy has it all and more, right from cuisine to dance, or traditional attire to Italian music, so much to leave you spellbound leaving you spoilt for choice when you trace all the best places in Italy. Experience package holidays to Italy as the romance of Rome as the sun is setting and the lights go up on the monuments in Milan along with Milan tour package. Experience the gondola capital of Venice through the beautiful lanes of romance. Let history come alive in the land of Pisa. Whatever is your reason for exploration, Italy will match your choice with its exceptional collection of places to see in Italy that makes this land one of the most favourite choice of travellers.
Things to keep in mind when you are planning a trip to Italy: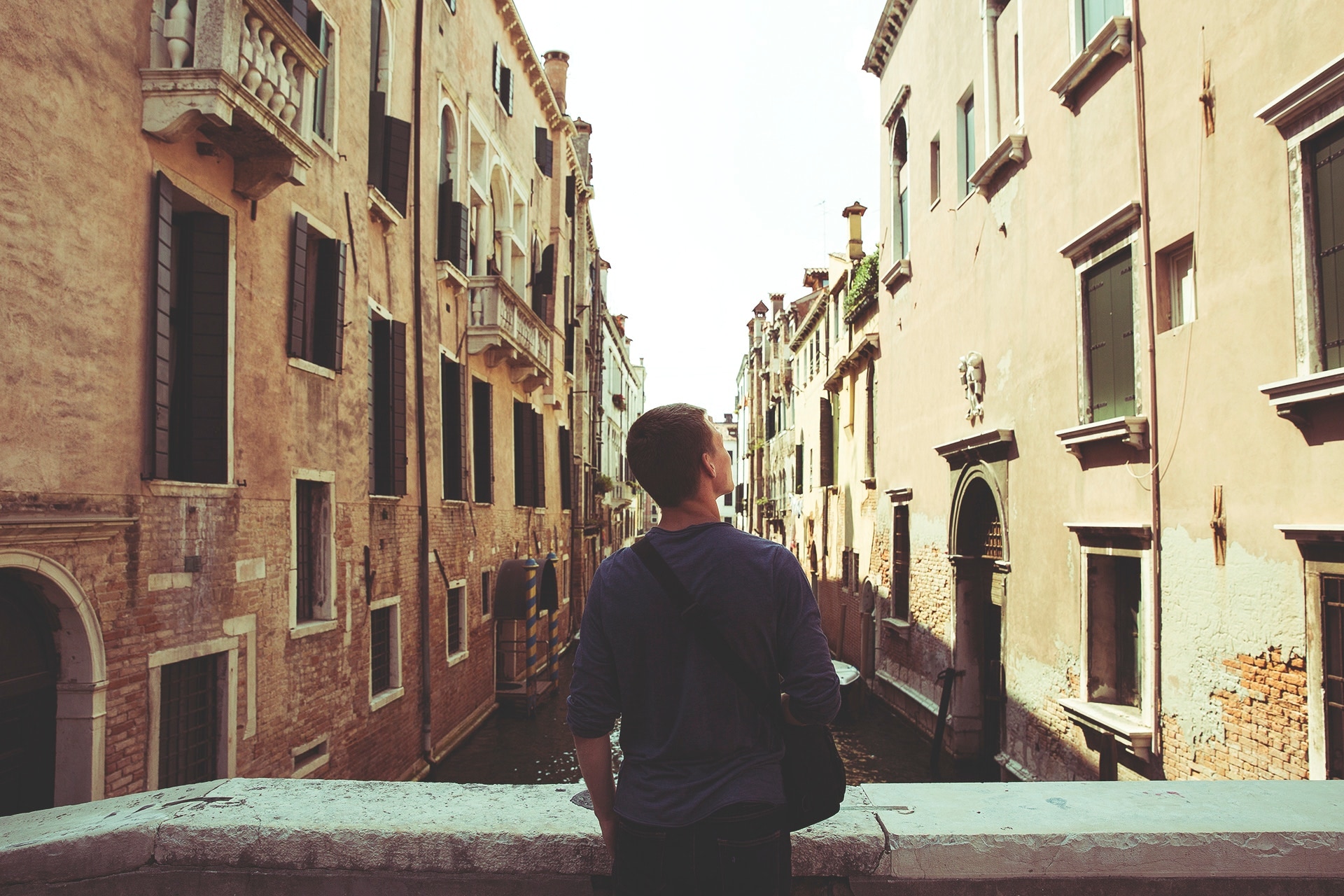 When you are planning a trip to Italy consider the following steps to understand and clear the hassling questions that you may face. Here are few specifically designed first trip to Italy suggestions to help planning a trip to Italy. Once you clear these few basic points, the question of how to plan a trip to Italy on your own will be resolved smoothly! So trace down your answers to following pointers and get ready for your trip to Italy!
With so many endless things that Italy has to offer, knowing what truly attracts you the most, helps in understanding the nature of travel. For the people who are a fan of cuisine, a gastronomical experience is something that awaits them here and for those who fantasize art an artistic tour awaits them too. Once you know your reason, figuring out the best time to visit Italy becomes the easier task to figure out the best festivals, climate and experience to add on to your visit.
Understand the day limits
For the curious hearts who want to see it all but have day limits must understand the length of the trip to Italy that they wish to plan. Once one knows the days, tracing the top places to visit in Italy becomes a far easier task than just randomly tracing the itinerary. This streamlines the possibility and also gives you a specific idea for your budget. Sometimes seeing and experiencing a few things completely makes more sense than being everywhere and experiencing none.
Pick the best that you can
Once you have the days and according to which you trace your top places to visit in Italy which match your reason too, you will have a specific customized itinerary that will help you achieve something more than a mere tourist. Live the cities truly and get the best that you can from this iconic countries.
Just take the flight already!
Just take the final decision to pack your bags and leave for your Italian dream vacation. If you need expert guidance to sort these things out for completely worry-less, hassle-free travel, get in touch and be a part of our customized tours, which are handcrafted experiences to your dream location.
The customized itinerary framed to plan your travel to Italy from India:
To help you sort the question of how to plan a trip to Italy on your own, here's a little help you sort everything you need to travel to Italy from India. Keeping in mind the numerous places to see in Italy, we picked some of the best places to visit in Italy combined with the best time to visit Italy and top tourist places in Italy and some of the most interesting things to do in Italy into customized Italy tour packages from India.
Day 1 - Venice (2 Nights)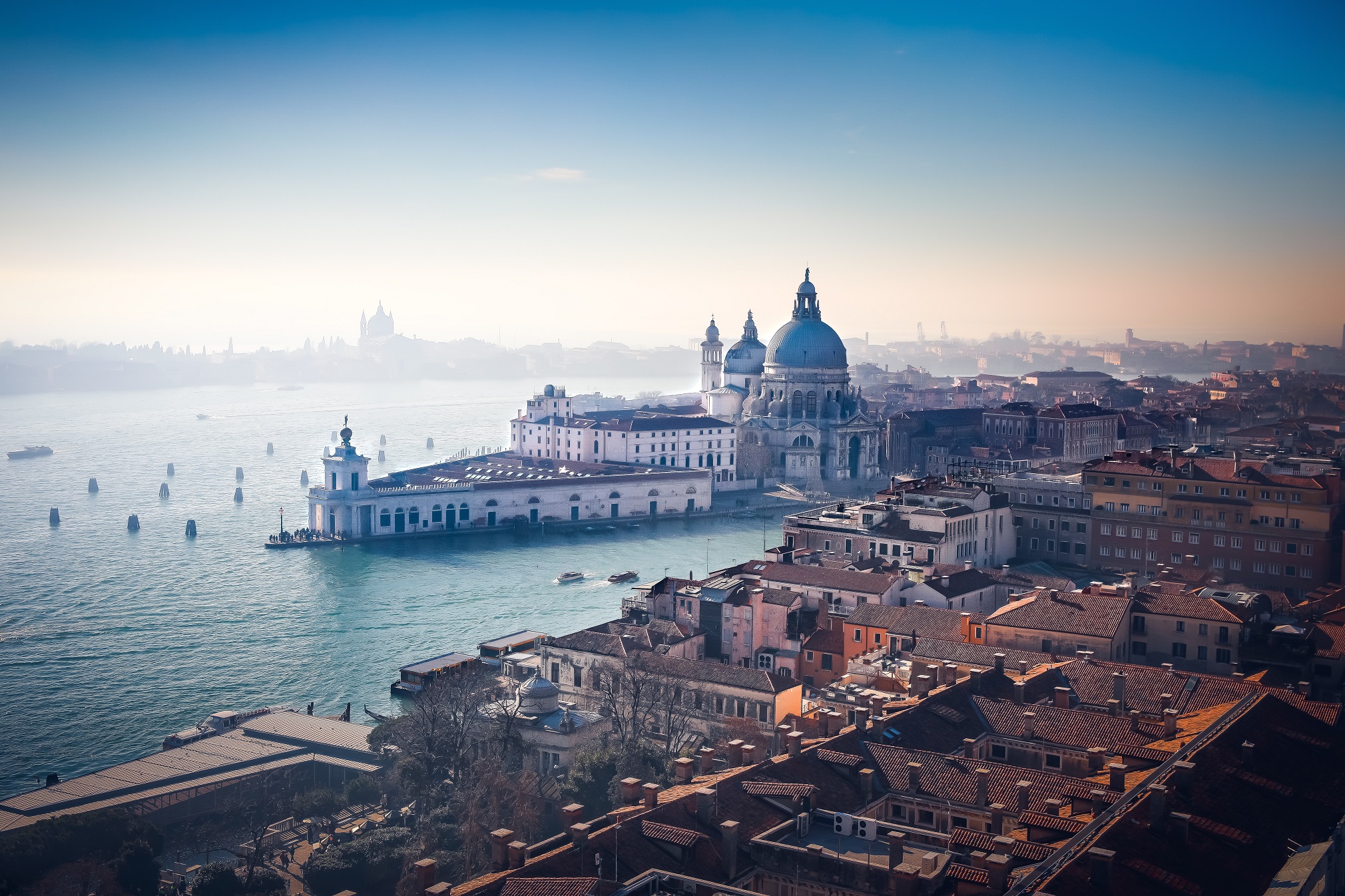 Welcome to Italy. When you arrive Venice, you instantly realise how the symphony in the air is the music to the ears and the sun setting on the canals playing hide and seek with the marvellous architecture makes it one of the most romantic cities of the planet. Venice, the city itself is an expression of love, stores so much warmth and grandeur to share it with you. Explore the Venice Island and witness your idea of fantasy come to life. Overnight in Venice.
Day 2 - Venice – Take an unforgettable walking tour and Gondola ride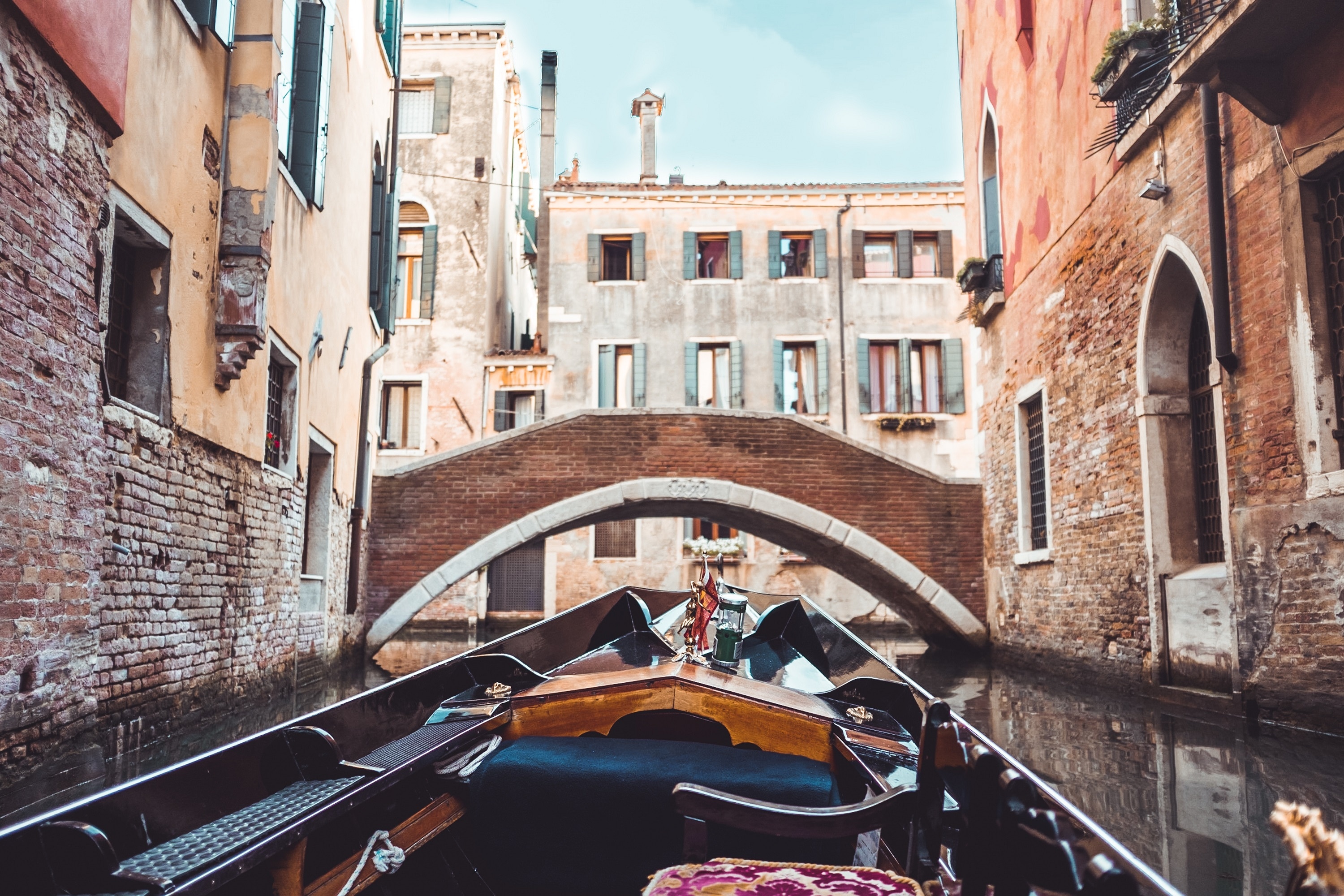 Start from the town centre which can be your departure point for your Venice walking tour. A magical walk around the area of the Fenice, Sant'Angelo and Santo Stefano with a guide, up to Santa Maria del Giglio gondola station where you will enjoy a trip on the most romantic boat in the world: the gondola. An unforgettable Venetian experience! During the gondola ride, you will see part of the famous Canal Grande and other less frequented canals. Depending on weather conditions the gondola ride can be taken either before or after the walk. From November to March you will get a chance to enjoy first the Gondola ride and then the walking tour. From April to March which is during the summer season, you will enjoy first outdoors guided visit of the area between Piazza San Marco and the Rialto Bridge, passing by some special places like Teatro la Fenice, Scala Del Bovolo and Rialto Bridge. Then we suggest you head towards a gondola dock, where you can enjoy a trip on the most beautiful boat in the world, the gondola. Overnight in Venice.
Day 3 - Venice – Florence (2 Nights)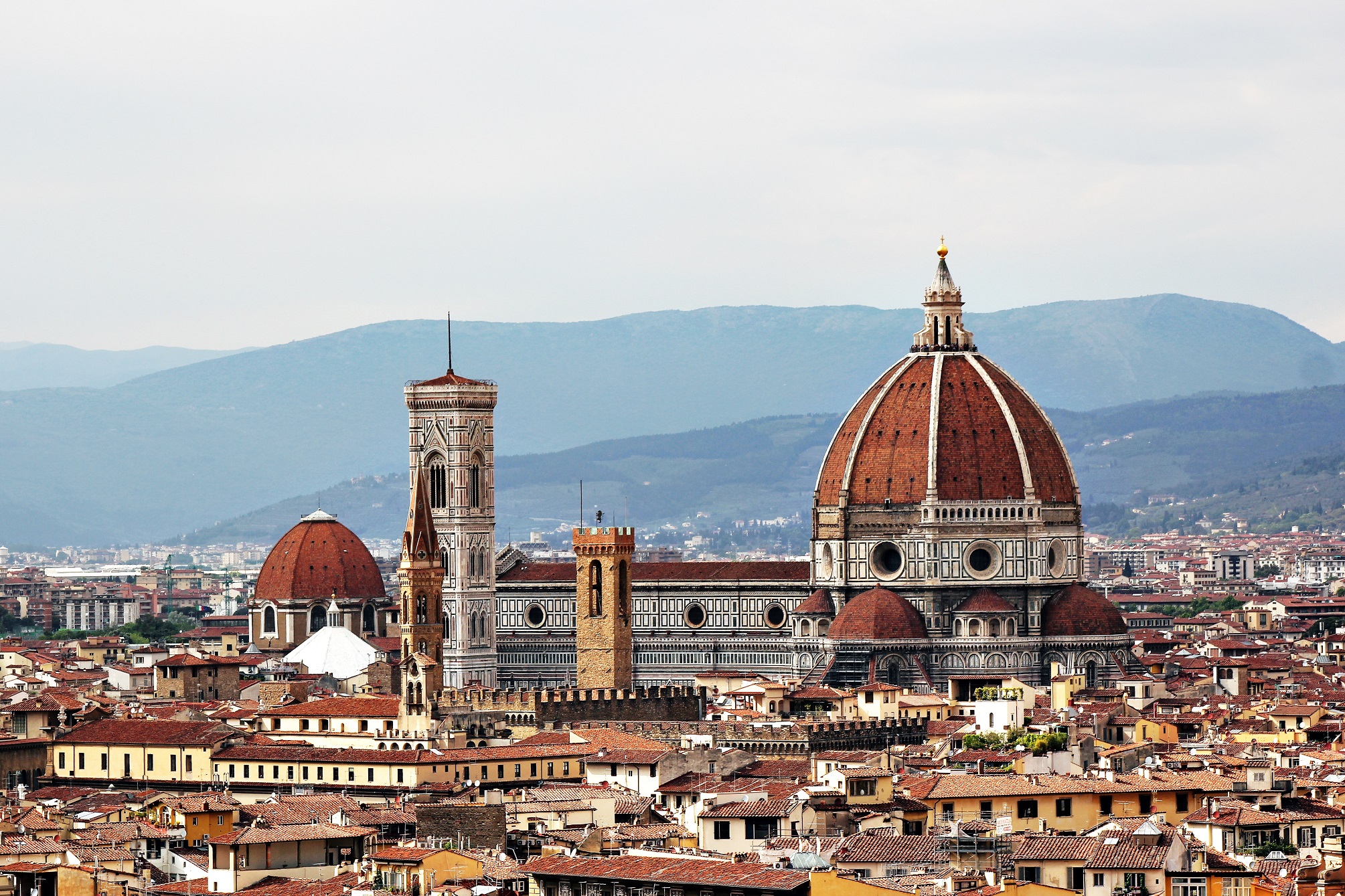 Board a 3-hour direct train from Venice St Lucia station to Florence. Arrive at Florence station and proceed to your stay. Explore this land, the heart of the country of love! A mesmerising city adorned with art, history and architecture which blend together to be framed into the best postcards in the world. Luring you with traditional recipes that run down the families for generations and make an inseparable part of Italian heritage and culture. Spend your time, soaking each and every aspect of this city and live the Florence dream. Overnight in Florence.
Day 4 - Florence - Half - Day tour to Pisa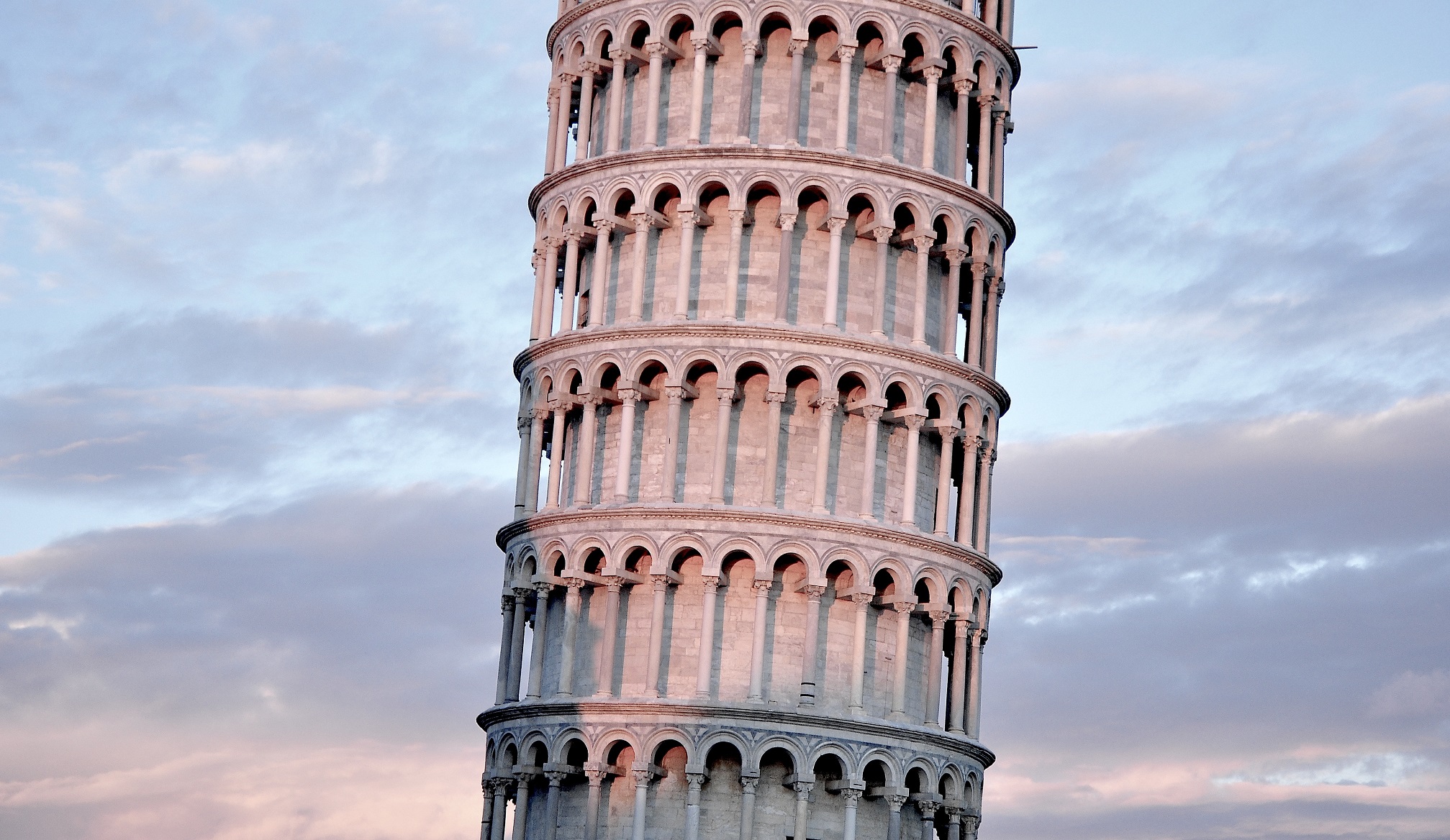 Proceed to Caf Terminal and start your trip through the fertile and picturesque Tuscan countryside towards the historic university city of Pisa, famous for its architectural beauty. After a panoramic drive along the beautiful riversides, the tour proceeds with a guided tour to Piazza dei Miracoli to find the much celebrated Leaning Tower, the Cathedral, an unequalled masterpiece of Romanesque art carried out between the 11th and 12th centuries and the Baptistery. The commentary of your guide will be particularly focused on the Leaning Tower, one of the Wonders of the World. After the guided visit, discover the historical quarter. Later spend your evening by returning to Florence. Overnight in Florence.
Day 5 - Florence – Naples (2 Nights)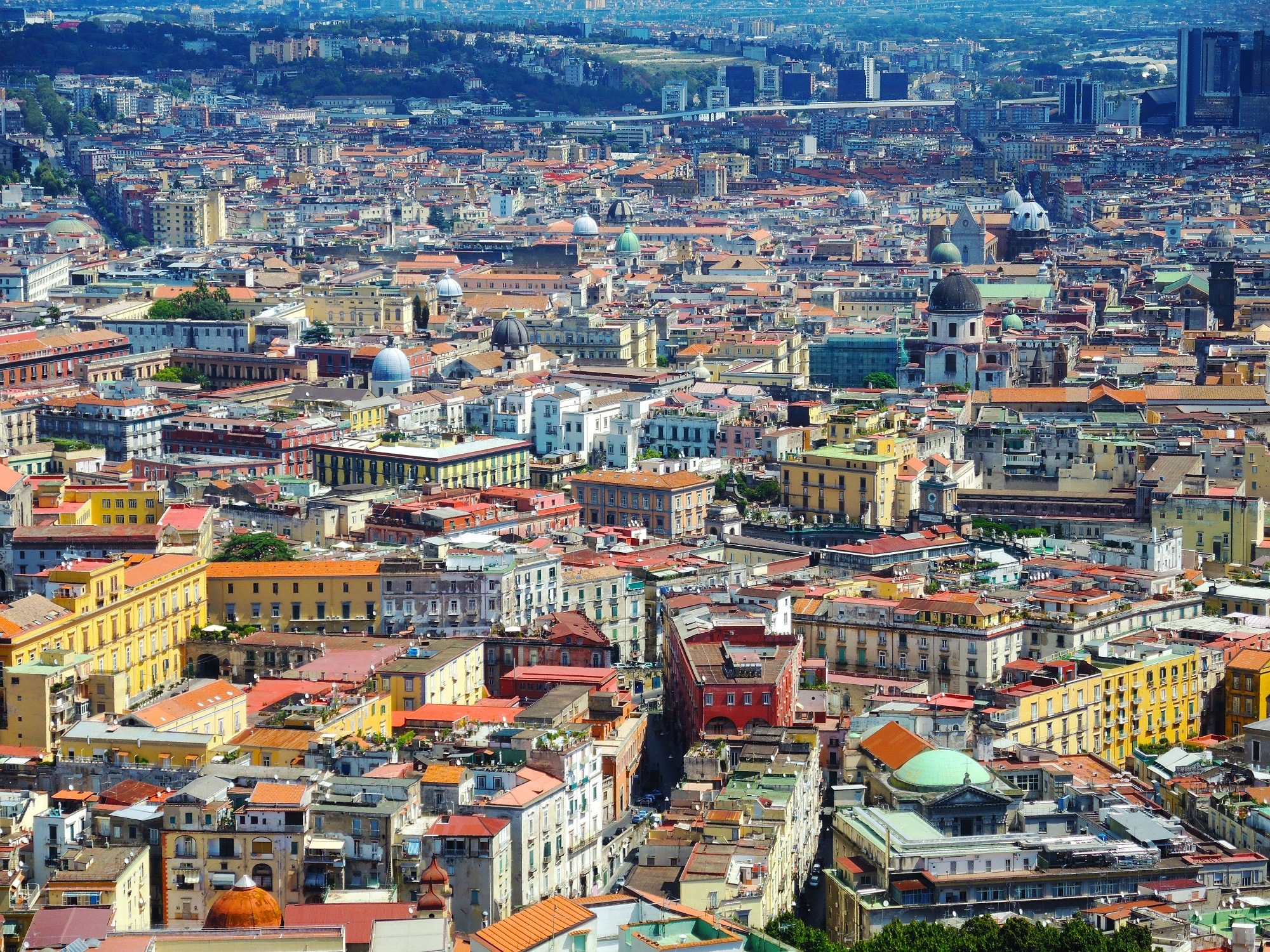 Proceed to the station to board your 3 hours direct train for Naples. Arrive at Naples and proceed to your stay. One of the most elegant panoramic region of the world to steal your soul and make a home in this breathtaking land of Naples. The cultural heritage is reflected in their art, architecture and cuisine, which will indeed charm you to find your perfect escape here. Overnight in Naples.
Day 6 - Naples – Full day visit to Capri and Anacapri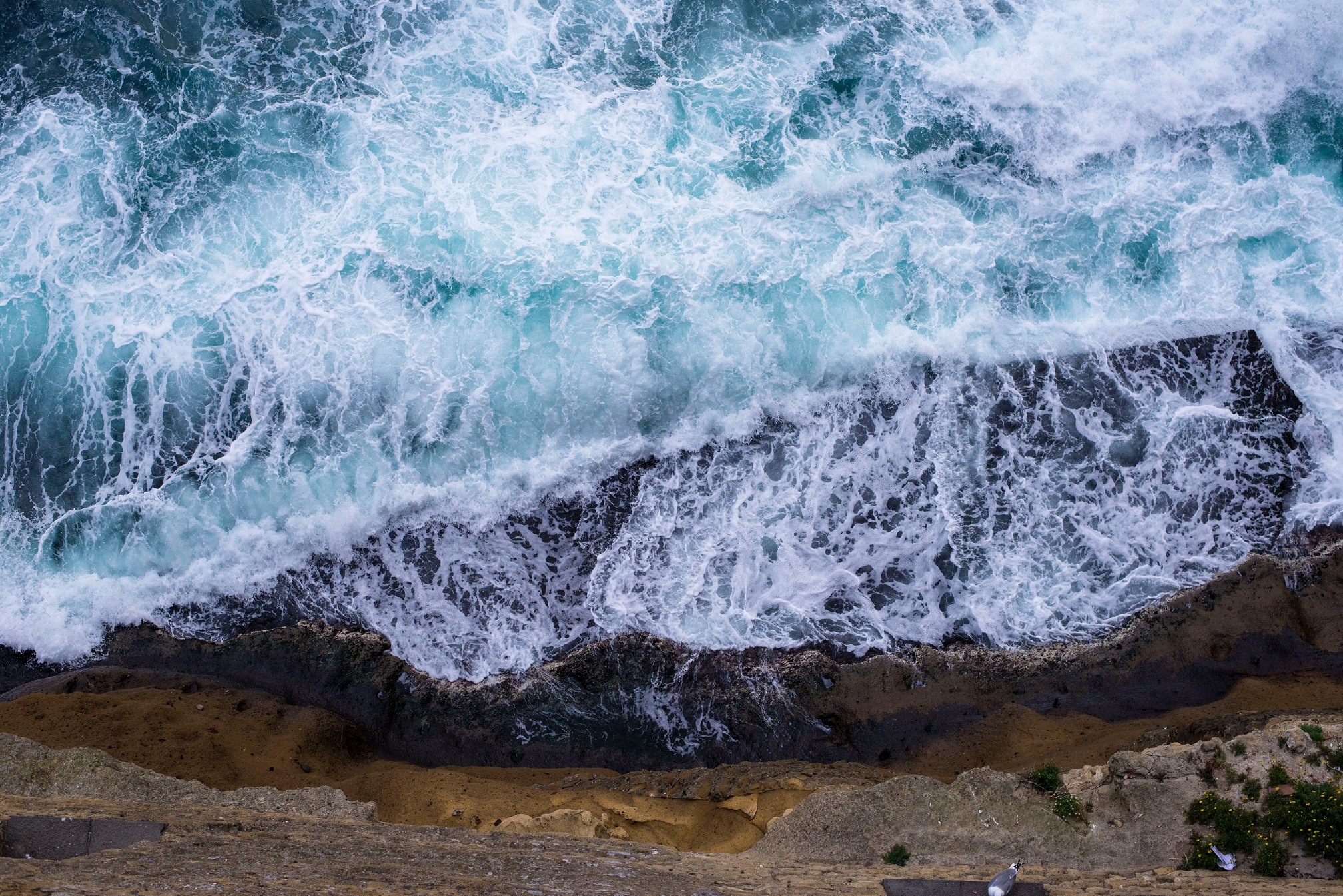 Get yourself ready for an unforgettable tour of Capri. Your guide will introduce you to the sights of this island and you will have time to admire the Marina Grande, Anacapri, the Gardens of Augustus, Via Tragara and Via Camerelle, where the most famous designers have their shops. Try a local restaurant typical of the island to enjoy the true flavours of the country of gastronomy! Overnight in Naples.
Day 7 - Naples – Rome (2 Nights)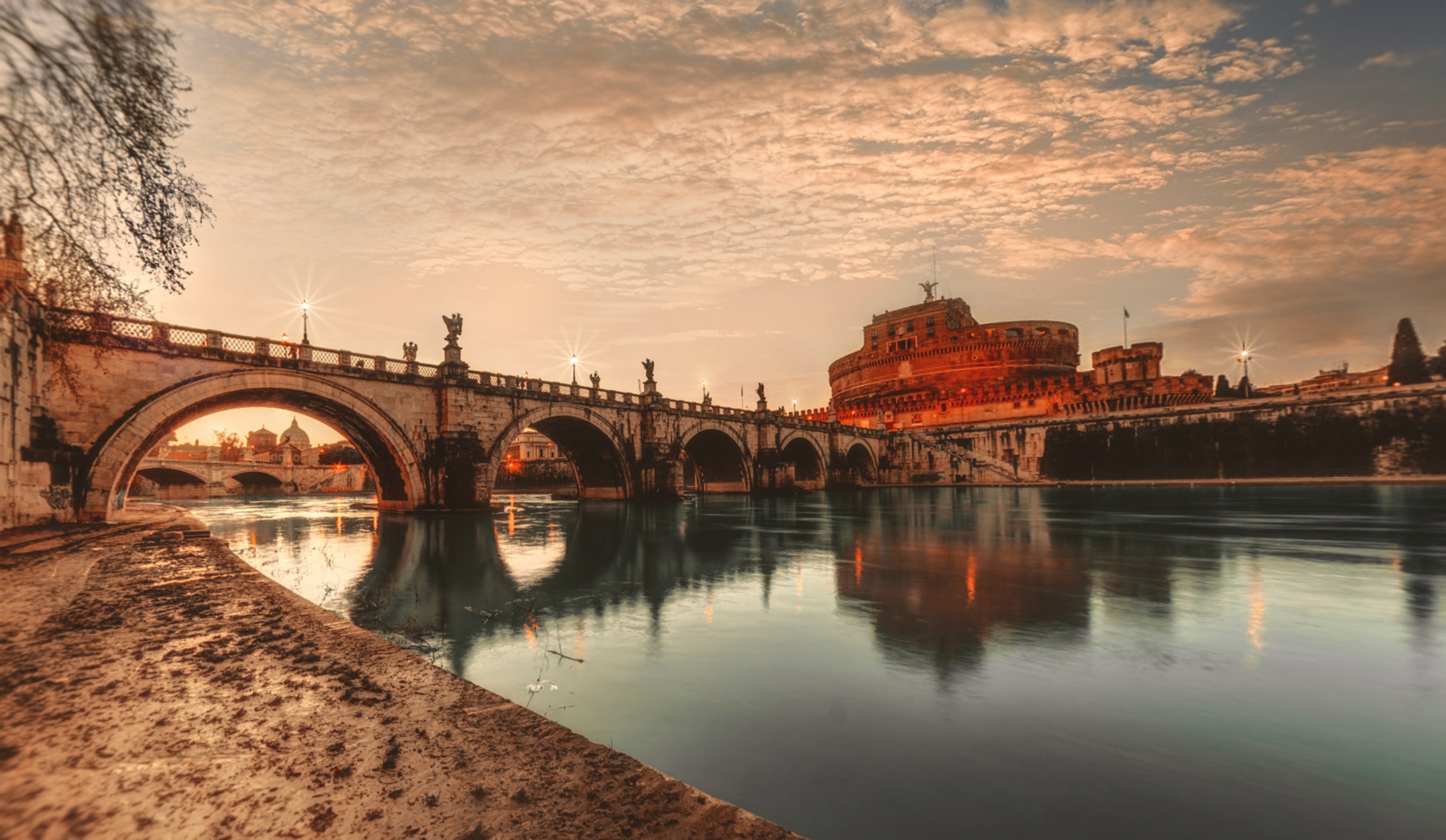 Proceed to Naples station to board your 2 hours direct train for Rome. Arrive at Rome's Termini station and make your way to your stay. Step into the world's most romantic city along with the Rome tour packages from India! Rome is the capital land of Italy and its proud identity. With a legacy of the art of over 3000 years which influenced the world even till date, it will leave you spellbound forever. Its right here where the Disney princesses think of their fantasies and dream of their heaven. Walk through the lanes, experience the life and truly know what makes Rome, the Rome we read about. Overnight in Rome.
Day 8 - Rome – Classical Rome Tour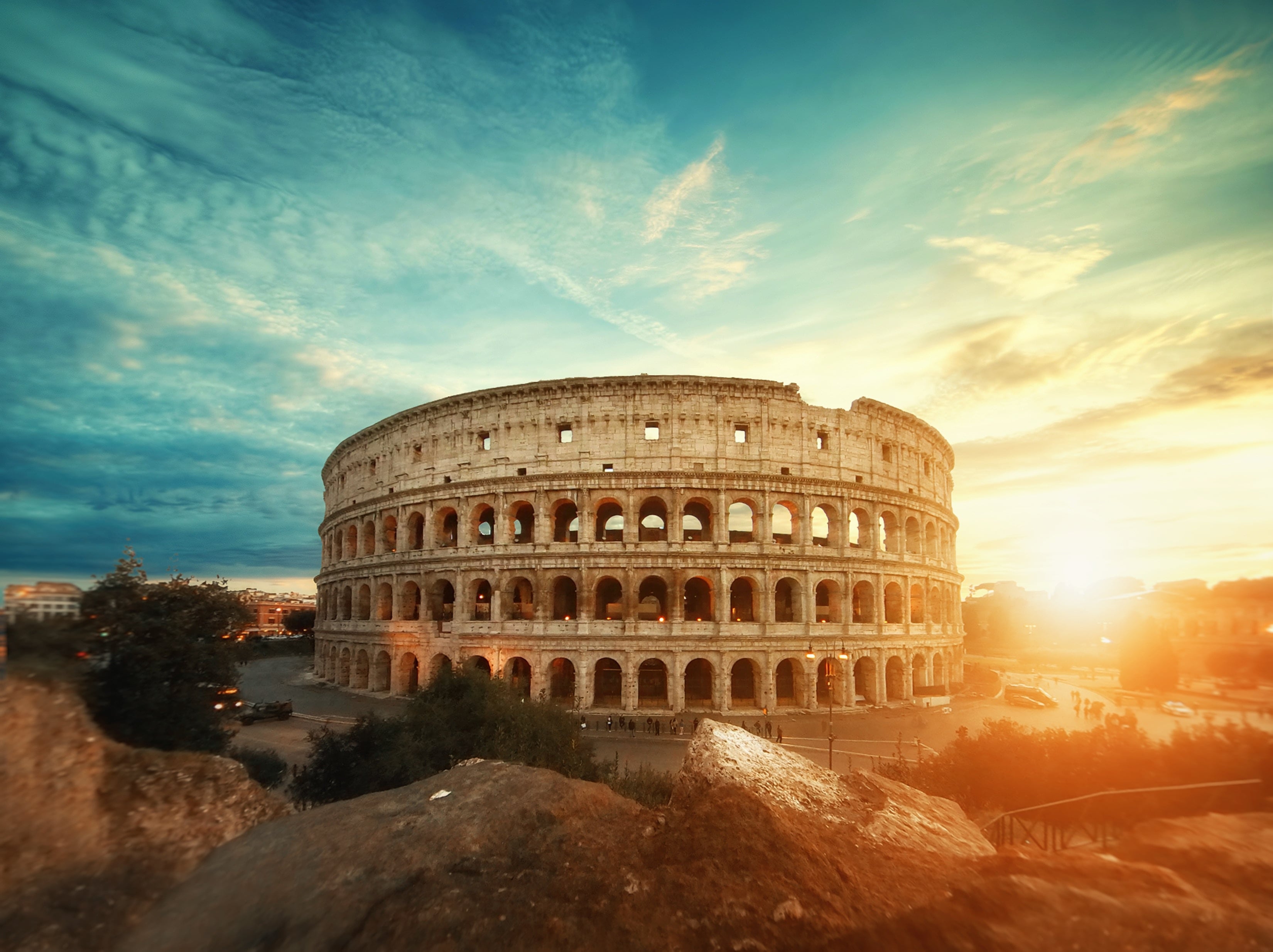 Today take time to explore the city as you visit the see classic monuments of Rome along with the Rome tour packages from India. Crossing Piazza Della Republica with the Fountain of the Nayads, the local guide will take you on a pleasant stroll through the historical centre, where you can admire the Trevi Fountain, La Colonna di Marco Aurelio, the Palazzo di Montecitorio, designed by Bernini, the Pantheon (take a visit inside), Palazzo Madama - seat of the Senate, Piazza Navona, Via dei Coronari (specifically explore the Antiquarians Road). Passing alongside Castel Sant'Angelo and along Via Della Conciliazione, arrive at the Basilica of St. Peter where the guide will provide an explanation about this marvel. Admire the Pieta, a masterpiece of Michelangelo. Take in all of the significant pieces of work that made history and head towards your stay. Overnight in Rome
Day 9 - Rome – Hometown
Proceed to Rome airport as per your flight schedule to board flight for your hometown.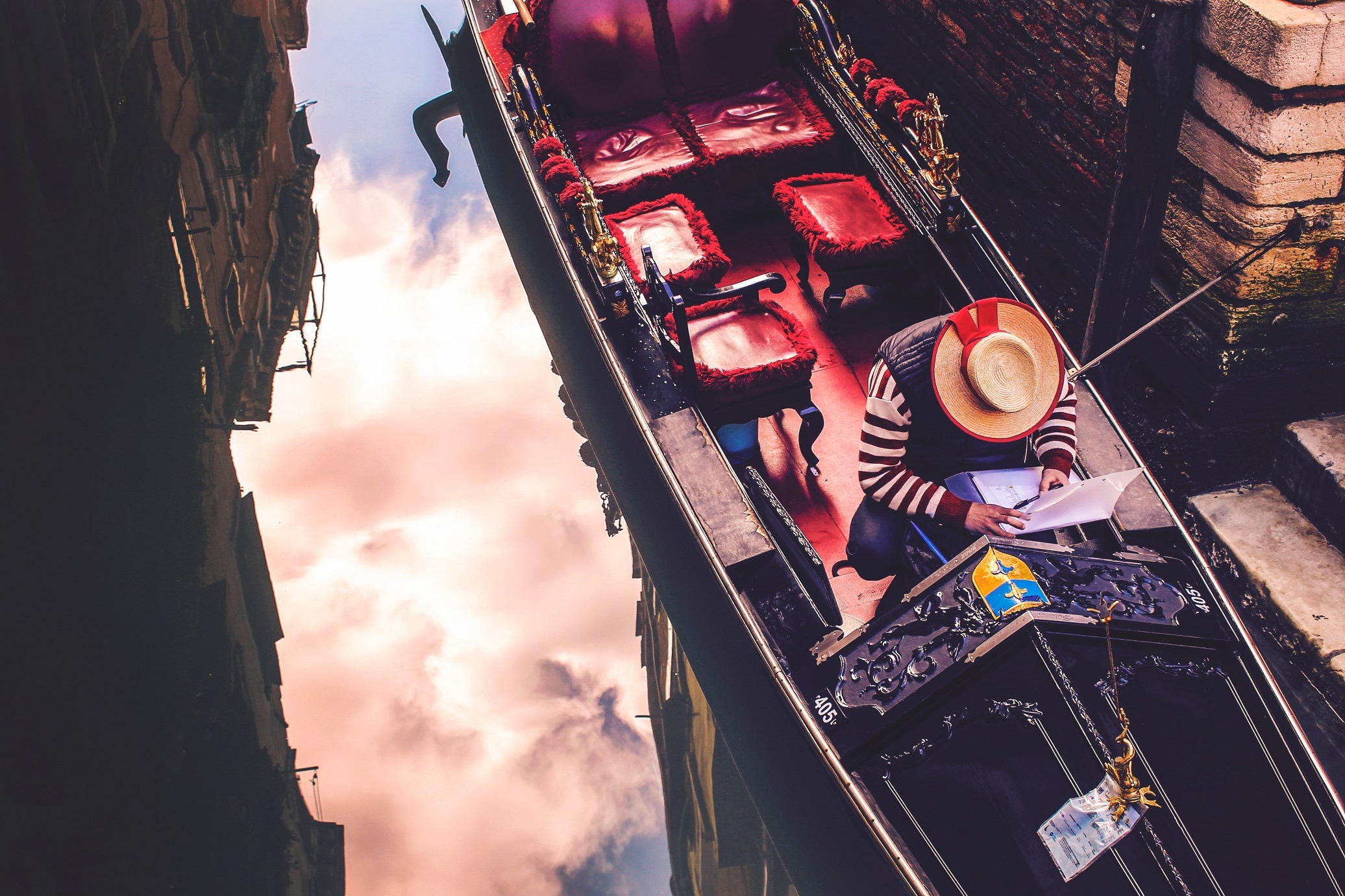 Love is a clichéd idea in the land of Italy, but once you step in here you realise it's the raw beauty which reverberates as a symphony that can be blamed for all of it! With all the things to do in Italy that are draped in gothic charm and classic architecture, this land will make you travel time. Truly a destination for people who are looking for celebrating food and love, because things to do in Italy are more than you expect! Italy is thereby observed to be among the favourite choices of an international travel destination for most curious travellers and with the help of our Italy travel tips you will achieve so much more than just stereotyped experience. Its rich culture, beautiful landscapes, iconic attractions and dynamic cities make our Italy tour packages from India, a favourite choice of explorers. Explore with all of our Italy travel tips and trace out your own perfect Italy vacation ideas to live by, because it may be your first time for Italy but it will never be your last.
"Italy is a dream that keeps returning for the rest of your life."

– Anna Akhmatova