Reading Time:
6
minutes
Oxford English Dictionary defines 'Literacy' as the 'ability to read and write' and also as 'knowledge or skills in a specific area'. We all have come across the literacy index across India and around the globe right from our geography lessons back in school. We have even come across people abusing each other when they get into a fight or a heated argument by calling each other names, one of the most infamous of those being 'illiterate'. But do you really think, is literacy only limited to the ability to read and write? It's here where the literacy's second definition comes into the picture. People may not be able to read and write but they still may be quite literate for they may be having knowledge or skills in a specific area. After all, in ancient India, knowledge, art, ideas, and cultural material was received, preserved, and transmitted orally from one generation to another. Today, one can't agree more with the fact that ancient indeed possessed unmatched wisdom, which still stands the test of time. Having said this, it doesn't undermine the importance of reading and writing. It's one of the basic necessities of life after food, shelter, and clothing and the world is on a mission to spread literacy around every nook and corner of the globe. Books definitely add meaning to one's life and undoubtedly make it worth living. However, as we celebrate, International Literacy Day this 8th September, let's learn more about this important and interesting day and also introspect a little and check for ourselves whether education means only bookish knowledge or is there something more to it… Sounds interesting, isn't it? Let's check!
Why International Literacy Day?
8th September was celebrated as International Literacy Day or World Literacy Day by UNESCO for the first time in 1967. Since then International Literacy Day celebrations have taken place annually around the world to remind the public of the importance of literacy as a matter of dignity and human rights, and to advance the literacy agenda towards a more literate and sustainable society. Despite progress made, literacy challenges persist with at least 773 million adults worldwide lacking basic literacy skills today.
Some staggering facts about literacy in India
The current COVID-19 crisis has literally been an eye-opener for the administration in India at many levels, be it the health infrastructure or the migrant crisis. We can't really say India is marching towards progress in its true sense until basic healthcare facilities and education is accessible to every Indian. Well, there's a considerable population in India which is even deprived of food, shelter, and clothing, let alone the other two basic necessities mentioned above. As we all know and experience, education truly needs a great boost and revival in India. Some of the staggering facts below will only reiterate this fact. Let's have a look…
India has the largest population of illiterate adults in the world – 287 million, amounting to a whopping 37% of the global total.
78% of school children are girls. In the next census, they will be calculated as illiterate women, which would then have a ripple effect on the education of their children.
60 lakh children in India are still out-of-school.
92% of government schools in India are yet to fully implement the Right to Education Act.
India is ranked 123rd out of 135 countries in the female literacy rate.
These statistics only show that we have a long way to go as far as basic literacy is concerned and education is the only way to succeed. If we got to ensure a bright future for our country, we need to focus on education. Erasmus has rightly said, "The main hope of a nation lies in the proper education of its youth."
Light at the end of the tunnel
With the staggering facts about literacy in India drawing a grim picture, there's still hope and light at the end of the tunnel. Be it the mid-day meal programme initiated by the government or the Teach India programme that is run by the Times of India, there are many warriors who are fighting all odds in order to take education to every home and to every individual. Assam has got one such unique and highly inspiring story, which just cannot be given a miss when talking about International Literacy Day.
It's a story of a school in Assam, where students get access to free education and learn not just regular curriculum but also get trained to fight real-world challenges such as plastic pollution and other environmental challenges, thus transforming kids into waste warriors. Can you believe, the students at this school literally pay plastic waste as their fees! 'Akshar' is an unusual school, tucked away in the pristine woods of Pamohi, Assam, founded by Parmita Sarma and Mazin Mukhtar in June 2016. Here, over 100 underprivileged students come daily with polythene bags full of plastic waste in their hand along with their school bags. The reason for carrying plastic waste is that the school authorities have made it a rule here that the children can access education for free and the only fee that will be collected from them will be segregated plastic waste from their home, on a daily basis, which would be otherwise used by most families here to create bonfires during winters for huddling in front of it to beat the cold, thus resulting in immense air pollution. Isn't this initiative absolutely mind-blowing!!!
Education Beyond Books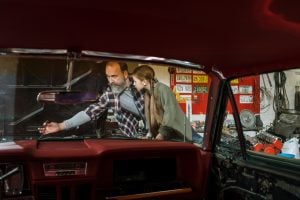 We all at some point in our life have relied on the secret remedies and recipes of our grandmother, haven't we? A large part of this wisdom is such that it can never be found in any book nor or any website. It's now that realising its importance and relevance the knowledge passed down through generations is being compiled and archived in various tools of print and digital media. Just as we started off at the beginning of this blog, education manifests itself in many forms, many times transcending books. Imagine a music maestro who has learnt music from his master or an artisan who inherits the skills from his forefathers… Isn't this education too? Moreover, we all have met certain people at some point in our life, who don't hold academic degrees but are worldly-wise enough to be successful in life. So let's never judge a person by his academic qualifications. Albert Einstein has rightly said, "Education is not the learning of facts, but the training of the mind to think."
How Travel Educates 
It's said, 'Experience is the best teacher'. And the experiences we gain on our travels indeed last a lifetime. Be it our solo travel experience, train travel experience, luxury travel experience, or a road trip experience, our experiences teach us so many things and every time bring out the best in us. Good or bad, travel experiences do come with their own set of lessons that are enriching in their own little way.  Moreover, our travels indeed open up our minds and help us brush off all our prejudices and misconceptions. While visiting destinations like Dubai and Singapore make us wonder at the amazing possibilities of mankind to create wonders amidst the most hostile conditions, destinations like Europe teach us the importance of maintaining one's rich and glorious past and living in harmony with nature. While the Americas enlighten us with the marvels of faraway lands, countries like Japan transport us to a world that is indeed out of this world. While Thailand, with its very popular and esteemed ladyboy shows, makes us give serious thought to the social stigma that we often tend to associate with people of alternate sexualities in our own country, traveling across the length and breadth of India – be it around the places of worship, historical monuments or natural scenic attractions, enlightens us with her many hidden gems and most importantly with the incredible Unity in Diversity that forms her soul. So, don't you think, travelling is a great literacy drive in itself!
Literacy teaching and learning in the COVID-19 crisis and beyond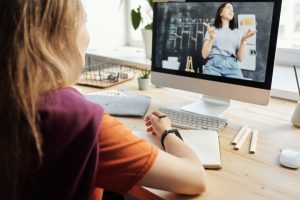 The theme of International Literacy Day 2020 is 'Literacy teaching and learning in the COVID-19 crisis and beyond', with a focus on the role of educators and methods and platforms of instruction and teaching. During Covid-19, in many countries, adult literacy programmes were absent in the initial education response plans, so the majority of adult literacy programmes that did exist were suspended with just a few courses continuing to impart education through electronic and digital learning platforms, through TV and radio, or in open-air spaces.  Schools, colleges, and other educational institutions have opted for live online classes for their students to continue with their study programmes. By exploring the questions like, 'What is the impact of the Covid-19 crisis on youth and adult literacy educators and teaching and learning? What are the lessons learnt? How can we effectively position youth and adult literacy learning in global and national responses and in strategies for the recovery and resilience-building phase?' International Literacy Day 2020 will provide an opportunity to reflect on and discuss how innovative and effective pedagogies and teaching methodologies in the COVID-19 crisis can be used in youth and adult literacy programmes to face the pandemic and beyond.
Literacy is a lifelong process and happens at every moment of our life. It's upon us how much do we keep our sensory organs and mind open to new ideas and thoughts and assimilate them ultimately into our personal literacy programme. The world is indeed an open classroom, let's try and be the resident students with an open mind to absorb the best of all that the world and life have to offer.
Celebrate Knowledge! Celebrate Life!