When it comes to intense flavours, aromatic fragrances, and enticing spices, Indian cuisine delivers. The vast country is home to a diverse range of cuisines, each with its own set of regional specialities. Indians, being the second-largest immigrant population in the USA, brought culture and diversity with them. Apart from that, American Indians have given them something extremely valuable: food. Indian food is immensely popular all over the world as it is rich in flavour.
Indian restaurants in the United States have come a long way in the last several decades, moving much beyond stereotyped assumptions of what their food should be comprised of and what the restaurant itself should look like. Although many people think of samosas, mounds of naan bread, and chicken masala as the best Indian restaurants in the USA, when combined, they provide a considerably wider range of the hundreds of diverse foods that India and its people have to offer. Given below are the best Indian restaurants in the United States that must be included in your US tour packages:
Indian Restaurants in California
1. Spice Affair, Beverly Hills
Famous eateries and celebrity hangouts are the places to go in Los Angeles if you're looking for famous eateries. They have swiftly established a reputation for serving the best Indian food on the West Coast, as evidenced by their star clientele.
They have had the honour of hosting several Hollywood and Bollywood superstars from India. You can experience the greatest Indian food in Los Angeles, where diners can expect to find Indian dishes with a non-traditional combination of Indian spices, as well as contemporary interpretations of Californian cuisine employing Indian spices. Come to the melting pot of Indian cuisine and culture that is unrivalled in the Los Angeles dining scene.
2. Bombay Beach
If you're in California and miss the Mumbai street food, then no need to worry as one of the Indian couples, Mr. Bangat and Mrs. Gurpreet Gaada, (husband and wife) have you covered as they opened the best Indian restaurant in the USA, Bombay Beach, in 2018, a flash of blue and white colour and a young presence among Los Angeles' Indian eateries. The Northern Indian menu at Bombay Beach includes favourites like butter chicken, samosas, and outstanding vegan tikka masala (ask the kitchen for spicy). The restaurant also makes chicken tikka tacos and a new menu item, tandoori chicken pizza, as a homage to Angat's Los Angeles background.
Indian Restaurants in New Jersey, USA
3. Rasoi
The cuisine of India is as diverse as the city of Jersey City itself. From north to south, this vast country boasts several types of popular food, with delectable meals marking each area. Fortunately, Jersey City has a plethora of alternatives to pick from in a neighbourhood known as "Little Bombay." They are among them. Rasoi is one of New Jersey's greatest Indian restaurants. Rasoi is widely recommended by locals and Indian cuisine aficionados alike, owing to its low price and even better taste. Come for the lunch buffet, which includes vegetarian and non-vegetarian options as well as genuine Indian cuisine.
4. Spice Bazar
Spice Bazar should be your go-to restaurant for anyone who is going on their first USA trip from India and cannot live without the mouthwatering Indian food in New Jersey. Indian dishes are made with Indian spices, and this restaurant provides a sophisticated and private dining experience. A broad range of Indian cuisine is featured on the menu, and the highly skilled chef prepares it with conviction. This restaurant serves the most delectable and mouth-watering meals from a variety of Indian cuisines.
This restaurant is ideal for both vegetarian and non-vegetarian diners. Once you've eaten at this restaurant, your taste buds will be in awe. They provide you with really creative culinary concepts in Indian cuisine. Dishes to try include Dahi aloo papri, cashew-nut rolls, cocktail samosas, and dosa balls. Spice Bazaar is one of New Jersey's most well-known Indian eateries.
Indian Restaurants in Florida, USA
5. Taste Buds of India
To say I've fallen in love with the food at Taste Buds of India's Coral Gables, Florida location is an understatement. This great restaurant on Ponce de Leon Boulevard serves a diverse selection of Indian meals from around the country. If you're not in the Coral Gables region, don't worry as Taste Buds of India has outlets in South Miami and Miami Beach. Arvind Kumar, the restaurant's proprietor, aspires to provide delectable and genuine meals made with only the freshest ingredients in order to provide the highest-quality Indian food possible. The cuisine is flavorful and has a variety of textures. Each mouthful reveals the freshness and high-quality ingredients. When you combine that with the stunning décor, you get one of the best Indian restaurants in South Florida, where just one meal is enough to get you hooked!
6. Ayesha Midtown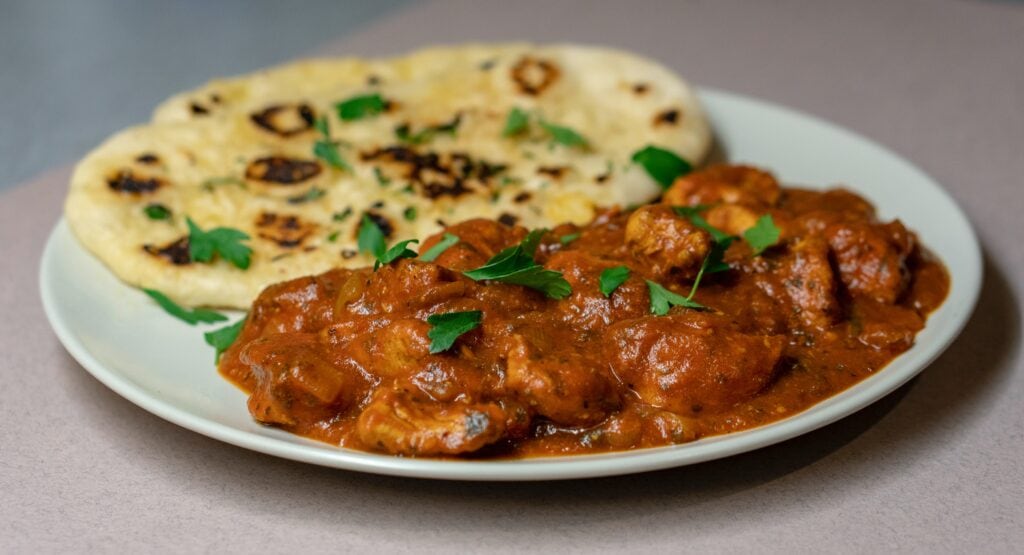 There's no way you can talk about Indian restaurants in South Florida without mentioning the Ayesha Group's four locations. The restaurant was founded by famous restauranteur Mike Hussain, who succeeded in realising his ambition of merging South Florida's outstanding seafood with his Indian ancestry. Ayesha Midtown, a colourful fine dining business in a new, pedestrian-friendly district of Midtown Miami, is one of the four. It is also one of the best South Indian restaurants in South Florida, USA. Their huge Super Dosa is one of the greatest meals to try. It's a two-foot-long plain dosa with coconut chutney, tomato chutney, and sambar on the side.
Indian Restaurants in Texas, USA
7. Punjabi Dhabha
If you are in Texas and miss "Punjab ka khana," then Punjabi Dhabba in Vernon is the restaurant for you. Buried away at a little truck stop on the outskirts of town, it welcomes you with a whimsical atmosphere blending Indian and Texan influences. The restaurant provides delectable North Indian dishes to a distinctly non-trucker population who stop in while on a road trip.
The various types of parathas, a Punjabi speciality, are must-eats here. Order a mix of mixed, gobhi, and aloo parathas topped with butter and served with wonderful cool yoghurt and a dab of crisp Indian pickle. Their dal makhani, aloo gobhi, chicken curry, tandoori chicken, dal, and sweet and salty lassi are among the must-orders.
8. Windmills
Windmills is the first American outpost of a Bangalore-based brewery-restaurant-jazz club concept. Kamal Sagar, the creator of Windmills, is a well-known architect in India as well as an avid music collector, and Windmills combines his interests in eye-catching interior design, live jazz performances, fine beer, and Indian-Texan fusion food.
If you think this is unusual now, wait till you see the menu. From Kerala beef fry and potato tikki chaat to chicken fried steak and bone-in ribeyes, everything is available. Dishes are served with awe-inspiring artistry. In other words, Windmills is unique in Texas, and no other restaurant openly mixes together so many ideas and cultures.
Indian Restaurants in Boston, USA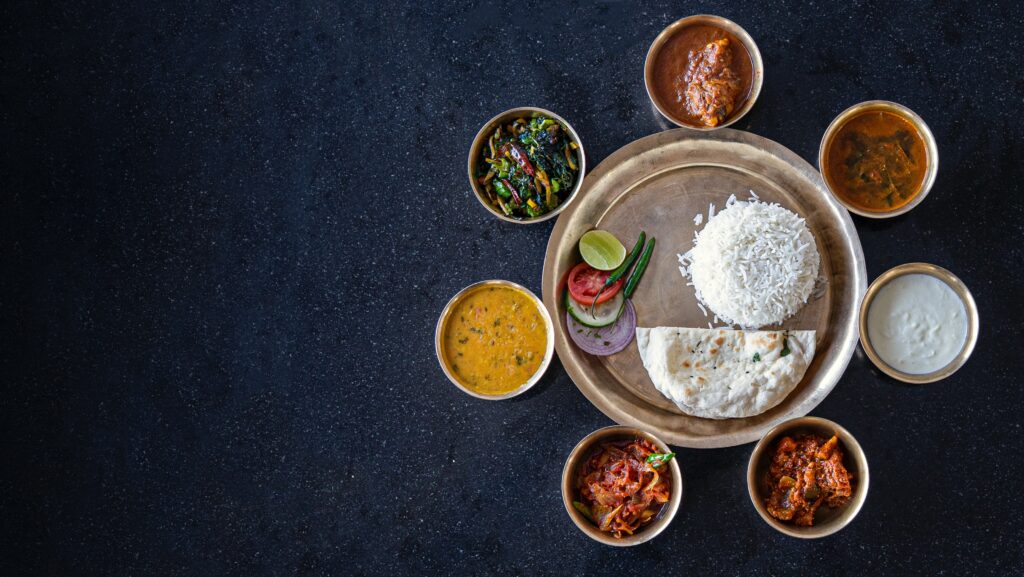 9. The Maharaja
When a fire briefly shut down this gleaming institution a few years ago, Cambridge let out a collective gasp. Fortunately, the staff rapidly recovered and resumed serving tandoori delicacies and vegetarian meals. The opulent Indian décor and the second-story view of Harvard Square continue to draw visitors, as do the stacked daily lunch buffet and the full bar, which serves beverages like rum-spiked mango lassi.
10. Punjab Palace
This is the go-to restaurant in Allston for northern Indian food. Its vast menu includes vegetarian selections as well as chicken, fish, lamb, and goat meals. The lamb paneer masala (lamb and soft cheese served in a creamy tomato sauce) or the fish jalfrezi are the dishes to order here (pieces of fish cooked with mushrooms, onions, peppers, tomatoes, and broccoli in a spicy sauce).
There are more than a thousand places to visit in the USA and hundreds of Indian restaurants. Indian food is not only popular but also highly regarded by residents and visitors alike, who partake in delectable dishes ranging from traditional fare to contemporary fusion fare. Indian restaurants around the country are bringing a tantalising blend of regional traditions from India, hand-me-down recipes, and local influences to the American dining scene.