Reading Time:
9
minutes
Dubai is one of the busiest tourist destinations in the world. Be it summer or winter, you will find a solid influx of tourists from all over the world gaping at the Burj Khalifa, The Palm Jumeirah, and many other hotspots in town. This Middle Eastern city is a foodie's delight because there are multi-cuisine cafes and fine-dining restaurants available where you look! So, you will never run out of options to have a satisfying meal. But let's be real, now. Even if you are on one of the most lavish Dubai travel packages from India, longing for some good old Dal Makhani and Butter Naan is completely natural!
So, here are 14 Indian restaurants in Dubai that should be on your bucket list: –
1. Indego by Vineet
Vineer Bhatia, the first Indian Michelin-star chef, has one of the finest Indian restaurants in Dubai called Indego by Vineet located at Grosvenor House. The opulent ambience and exquisite delicacies will make your desi palette dance in delight! It is best to get a reservation in advance so that you do not have to wait around while exploring the best things to do in Dubai.
Recommendations: Truffle Mushroom Puchka, Lobster Tikka Masala
2. Rang Mahal
If the grandeur of JW Marriott Marquis Dubai is not enough to blow your mind, the Indian food at Rang Mahal surely will make your world go around! This restaurant has won so many accolades for its delicacies that calling it one of the best Indian restaurants in Dubai would be an understatement. Among the locals, the Limitless Monday three-course meals are quite popular as they offer mouth-watering appetizers, main course dishes, and desserts at fairly reasonable prices.
Recommendations: Crispy Soft Shell Crab, Dal Moradabadi 
3. Gharana
Set inside the Holiday Inn, Gharana, literally meaning household, will transport you to the regal streets of Jaipur, Amritsar, Lucknow, and Hyderabad. The decor of this Indian restaurant in Dubai can be best described as classic, upscale, and authentically North Indian. For those who are missing home, you'll definitely be able to satisfy your palate and soul at Gharana for sure!
Recommendations: Arbi ki Shikampuri, Dungar Laal Maas, Subz Jalfrezi
4. Barbeque Nation 
As one of the most-preferred restaurants among Indians across the globe, Barbeque Nation in Dubai is a hit among the locals. Who doesn't like an unlimited appetizer barbeque with a main course buffet and dessert bar?! It's a tried-and-tested eatery for Indians and so they love it to bits! Admit it; you have a soft corner in your belly for Barbeque Nation too!
Recommendations: Salsa Potatoes, Prawn Tikka, Dal Makhani 
5. Antique Bazaar
There are a number of Indian restaurants in Bur, Dubai and Antique Bazaar happens to be the most popular one because of its royal interiors, delicious food preparation, and friendly staff members. Nestled inside Four Points by Sheraton, Antique Bazaar is one of those Indian restaurants in Dubai that cater to vegetarians and hardcore non-vegetarians alike. Once you have a meal in this eatery, you are bound to come back for more!
Recommendations: Angoori Aloo, Dhabra Murgh, Malai Kulfi Falooda
6. Armani Amal
You know you have experienced luxury at its peak when you visit the Armani Hotel in Dubai. Words fail to describe its splendid architecture and ultra-modern hospitality. While enjoying the magnificence of this 5-star hotel, you might build an appetite that can be replenished at Armani Amal, one of the top-rated Indian restaurants in Dubai. It is highly encouraged to try out its tasting menu, curated by award-winning chefs, to truly appreciate the delicacies of the Indian subcontinent. They also prepare three-course meals that highlight a specific spice such as saffron, cumin, etc.
Recommendations: Gulkandi Paneer Tikka, Goan Prawn Curry
7. Aryaas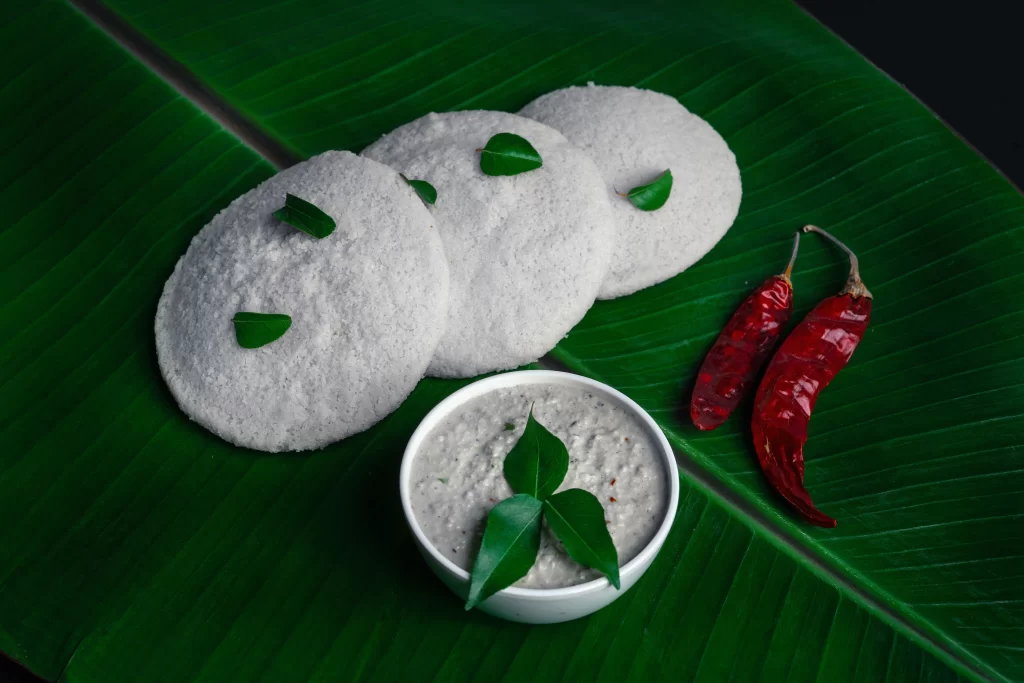 We all know that a lot of South Indian folks are settled in the Middle East. Thus, finding soulful South Indian restaurants in Dubai is very easy. Among an array of eateries preparing authentic southern Indian food, Aryaas stands out the most. This is primarily because of its honest–to-goodness preparations that are reasonably priced. What's more? It is among the most popular restaurants in Dubai where strictly vegetarian Indians can dine without any dietary paranoia.
Recommendations: Aryaas Family 5-Feet Dosa, Pongal 
8. Rangoli 
Be it desi Chinese, South Indian, Gujarati or North Indian dishes, Rangoli can gratify all your cravings, every single time. Located in the busy Meena Bazaar of Bur, Dubai, this is one of the most affordable Indian restaurants in the city. If you are looking for a sumptuous meal after travelling in and around Dubai, then their Gujarati thali will be a delectable affair.
9. Maharaja Bhog
While talking about the great Indian thalis available at Indian restaurants in Dubai, Maharaja Bhog has to be mentioned. A sip of their classic chaas will prepare your palette to feast on the most authentic vegetarian Rajasthani delicacies available in this city. Maharaja Bhog comes highly recommended among Indians settled in Dubai due to its true-to-flavour food and reasonable pricing.
Recommendations: Kanji Puram Dhokla, Chana Jaisalmeri 
10. Calicut Notebook 
Amid the bustling United Hypermarket area, you will find traditional Malabar cuisine that will make your food high reach a new level! Calicut Notebook is one of the most talked about South Indian restaurants in Dubai due to its seafood preparations. Since this eatery has a small seating capacity, it is always full of bright-eyed Indians waiting to devour authentic non-vegetarian South Indian dishes. So, make sure to get a reservation in advance or visit Calicut Notebook right before lunch hours.
Recommendations: Crab Malabari, Prawn Mango Curry, Elaneer Payasam 
11. India Palace Restaurant
India Palace is undoubtedly the most sought-after chain of Indian restaurants in Dubai. Their extensive menu includes chaats, kebabs, curries, biryanis, and sweets. A disclaimer for this restaurant is that the variety of non-vegetarian food items is a lot more than their vegetarian counterparts. Whether you are shopping at The Dubai Mall or marvelling at Burj Khalifa in Downtown Dubai, you can enjoy a decadent meal at the nearest India Palace restaurant easily.
Recommendations: Tikki Hari Bhari, Raan, Bohri Chaamp Biryani 
12. The Yellow Chilli by Sanjeev Kapoor
Almost every Indian has watched Chef Sanjeev Kapoor create magic on television with his traditional recipes. We all wanted to eat those yummy dishes, didn't we? Now, you have the chance of eating his signature dishes at The Yellow Chilli by Sanjeev Kapoor in Mankhool. The atmosphere of this restaurant will literally remind you of his warm and soothing voice while preparing different recipes on TV!
Recommendations: Dahi Ke Kebab, Dawat-e-Murg, Lalla Mussa Dal 
13. Bombay Brasserie by Taj Dubai
The hospitality, food, and ambience of any Taj coffee shop or specialty restaurant is known to be exemplary in India and abroad. Taking this into account, you can have a gala time at Bombay Brasserie by Taj Dubai by gorging on the juiciest Lamb Chops, Anjeer Halwa, and many other Indian food items. The cocktails prepared by famous bartenders are also a reason why you need to visit this Indian restaurant on your next trip to Dubai!
Recommendations: Malai Kofta, Chicken Tikka Masala
14. Patiala
If the name of this Indian restaurant does not make things obvious for you, then let us spell it out – expect Punjabi food at its finest with pints of beer all day long! Patiala is a culinary delight located in Downtown Dubai where you can have a private dining experience or jam to classic Punjabi songs with a Patiala peg as much as you want!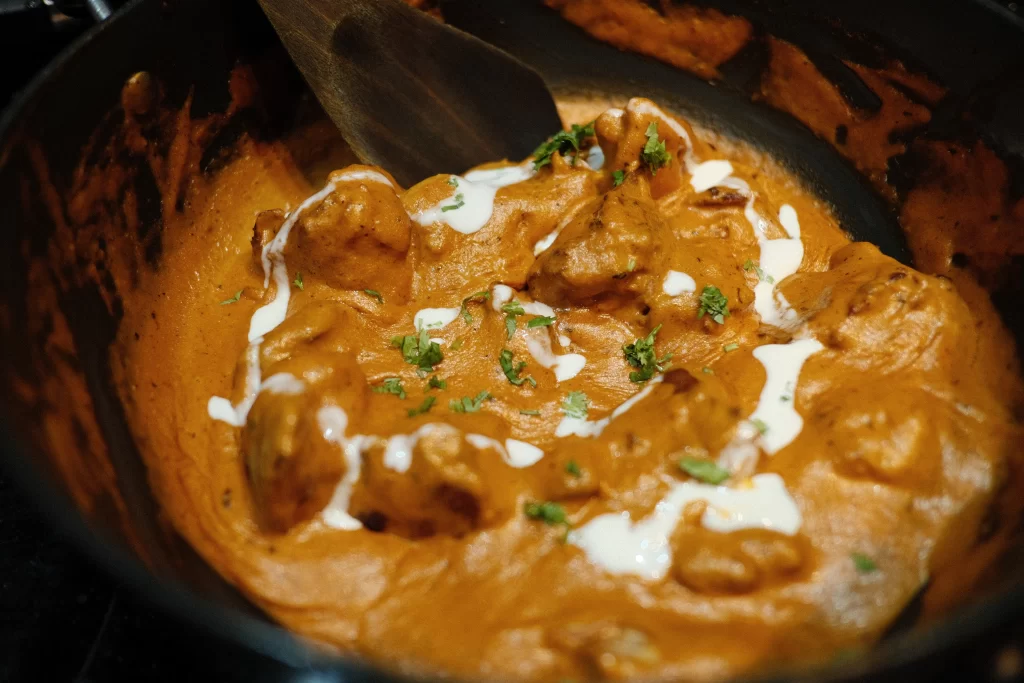 Recommendations: Butter Chicken, Asparagus Kofta 
Are you wiping off the drool from your face? While you are at it, make sure to book your holiday package to Dubai so that eating these amazing dishes can become a reality!