France is one of the most travelled countries in the European sub-continent with nearly 11 million visitors every year. Apart from the usual cities and towns in the country, there are several others off the map that are the best to relax. The seaport city of Nice in France was founded by the Phocaeans of Marseille in 350 BCE, named after the Greek God of victory, Nike. After the city's ruling was taken over by the Romans, it became a trading station. Finally, Nice became a part of France through the Treaty of Turin signed in 1860.
The long history of assimilating Nice in France means that the seaside city is rich in culture and history. With almost 14 million visitors to Nice, you can choose to stay from more than 200 hotels with almost 12000 rooms. Depending on your budget, family size as well as the amenities you need, there is a good variety of hotels in Nice to choose from, where you can rest after a long day of sightseeing.
Best areas to stay in Nice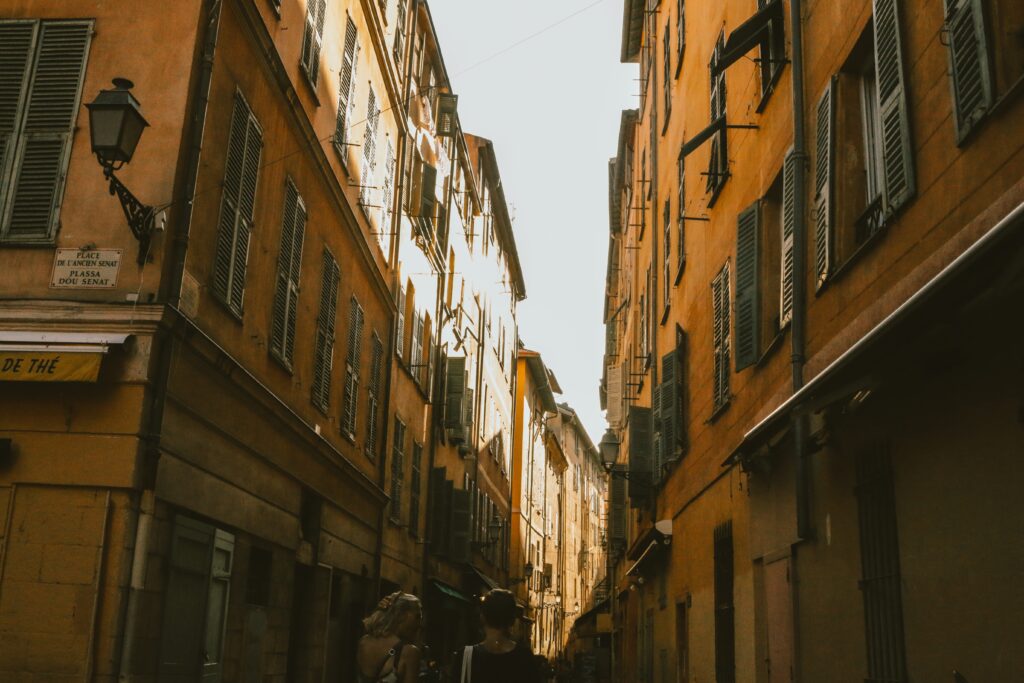 As mentioned earlier, Nice in the country of France has had a rich and varied history. Therefore, the city has a varied mix of districts and neighbourhoods that provides both history and modernity. Depending on the reason for you to travel to Nice in France, you can stay in some of the best areas with the most well-known and budget-friendly hotels in Nice, France. The following are some of the best places to stay while on a France tour, especially in Nice: -
Le Vieux-Nice
The area of Le Vieux-Nice is a great choice for groups or individuals travelling to Nice for the first time. Due to the old-style architecture and cobbled narrow streets that have niche fountains, blissful sceneries and shops that provide a wide range of merchandise, you get a peek into the historically captivating part of Nice. The beach is located at a short distance with the highest concentration of hotels. Depending on your budget, you can choose the most suitable accommodation to stay.
Garibaldi
Constructed by Italians in 1773, the neighbourhood of Garibaldi is the oldest among all the piazzas in Nice. The neighbourhood is mostly a residential area with trams that provide easy access to the most well-known places in Nice France.
Carre d'Or
The neighbourhood of Carre d'Or in Nice is also a great choice located in the New Town area. Referred to as the golden square in Nice, it is a direct connection to the most notable areas. Apart from these, Carre d'Or due to its proximity to the sea provides tourists with a panoramic view of the Riviera along with several guest accommodations and nightlife. Choosing any property or accommodation in this neighbourhood for a stay will provide you with many options for shopping, food and nightlife.
Cimiez
If you are travelling to Nice in France with your family, Cimiez is a great choice for your family. With a peaceful and leafy neighbourhood, it is a great choice for tourists travelling with children due to its public parks, notable historical locations, and quiet tree-lined streets. Visitors can explore the olive groves of Jardin des Arenes and explore the 16th Century monastery of Cimiez and the ruins of an ancient Roman city.
Promenade des Anglais
Promenade des Anglais is one of the most well-known neighbourhoods of Nice in France. Writers, painters, photographers and more have commemorated it in several media due to its long stretching walkway that begins at the airport and ends at the eastern section of the Quai des États-Unis. The walkway is quite popular among the guests with many walking, skating or simply cycling around. The accommodations in this neighbourhood have a significant history and provide extraordinary sea views. Due to the off-season rates and luxurious accommodations, staying in any hotel within this neighbourhood of Nice France would be an ideal choice.
Apart from the above areas of Nice in France, other locations like Gambetta, Mont Boron, Libération, Jean Médecin (New Town) and Le Port are some of the other locations. These are also a good choice according to your budget and the number of people travelling with you.
Best Hotels in Nice, France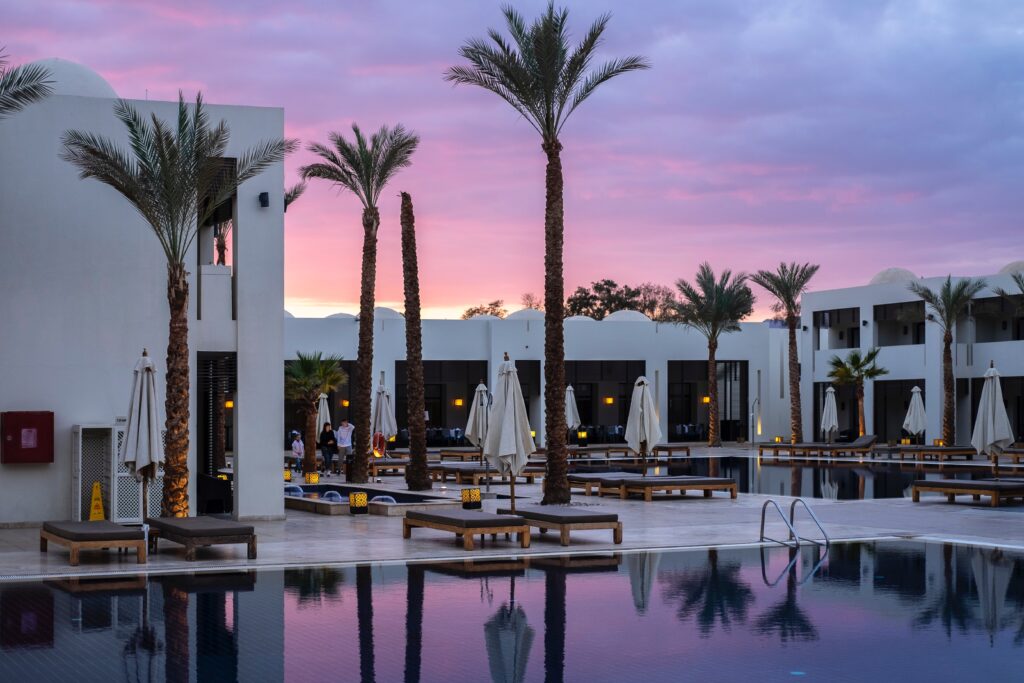 All of the best areas for tourists travelling to Nice in France have been discussed previously. However, it is also important to know about the best hotels when travelling to Nice, as it will be helpful for you to stay in the best hotel in Nice without any issues. Here are all the best hotels in Nice of each location with all the benefits and amenities provided in detail:
1. Palais Saleya Boutique Hotel
The hotel is located in the Palais De Justice square near the entry point of Les Vieux-Nice, the Palais Saleya Boutique hotel is an 18th century building. Each room in this property is provided with air-conditioning, TV with all international channels. Additionally, a fully equipped kitchen to prepare meals, a washing machine and a Nespresso are some of the best features. The staff is always ready to help you with their 24-hour front desk and ensure daily cleaning of each room on the property.
There's also a wide variety of restaurants, bars and other options for entertainment are located close by. Locations like Cours Saleya, Place Massena, and Coulee Verte within a 400-metre radius make it a great location to stay.
2. Hotel Suisse
Located on the seafront of Nice's old town of Les Vieux-Nice in France, this property is an Italian-style hotel in partnership with a private beach. Tourists staying at this hotel in Nice, France can enjoy meals and drinks while viewing the sea from the private beach. With each room having a private bathroom and refined décor, it provides a panoramic view for all of its guests. In addition, due to its proximity to the Côte d'Azur Airport and Armente Garden, it is also considered one of the best in the neighbourhood of Les Vieux-Nice.
3. L'Abeille - Boutique Apartments
These accommodations are located near MAMAC in Nice and provide free Wi-Fi for its guests. Each room within these boutique apartments is provided with a fully equipped kitchen. Guests living in these apartments are also provided with breakfast and brunch options on request. The garden is a great place to relax after a long day of exploring the city of Nice, in France.
4. Best Western Plus Hôtel Massena Nice
Located at the very centre of Nice in France, this property provides guests with private rooms along with a minibar to prepare tea and coffee. The closest places to explore are the Promenade du Paillon garden that leads to Promenade des Anglais. The train station is located nearby with private parking at the hotel. The Best Western Plus is a great choice for couples travelling to explore Nice in France.
5. Apartment Carre d'Or
Located within a walking distance from Promenade du Paillon, this accommodation provides the following amenities for its residents:
Grocery delivery service
Shuttle service to and from the airport
Non-smoking rooms
Apart from the above, the apartments provide their guests with internet access, laundry machines and open spaces. The staff can speak three languages which reduces the barrier of communication and ensures that you have a comfortable stay.
6. NH Nice Hotel
The NH Nice Hotel is a great choice for people looking to explore the historic sites located within Nice. It is located in the eastern part of the city and is connected by a short tram ride. This property has 152 rooms that are decorated with the latest interior design and hardwood floors. Guests can relax on the rooftop terrace that also has a restaurant, pool and bar. With a fully equipped gym that can be accessed by all, it is no wonder why tourists travelling to Nice in France choose to stay at this property.
7. Hotel Le Negresco
The property overlooks the beach and has rooms decorated with period-style furniture and air-conditioning. With a fresh breakfast buffet, British-style bar and gourmet meals, guests can stay on the property for the duration of their stay with ease. Due to its proximity to the train station and airport, the hotel is a great choice for short-term tourists.
8. Hyatt Regency Nice Palais de la Méditerranée
Located on the Promenade de Anglais, this property has an art-deco style interior with a casino, and indoor and outdoor swimming pool among other amenities. Guests staying in the rooms of this property can enjoy regional and Mediterranean cuisines at the multiple restaurants inside the property. In addition, the public transportation system is nearby and is eco-certified by Green Globe. With several benefits, tourists travelling to Nice in France with Veena World can enjoy their stay.
9. Le Meridien Nice
The Le Meridien hotel is located at the very centre of Promenade de Anglais and overlooks the Mediterranean Sea. With a rooftop restaurant, fitness centre and proximity to the airport and train stations, it is another good choice for tourists visiting Nice in France for historical exploration.
Now that you know about the best hotels in Nice, let's book a holiday package and have a Nice time, shall we?!