Reading Time:
3
minutes
It's a cliché that 'the way to a man's heart is through his stomach'. Have you ever given a thought to the fact 'the way to a country's culture is through the traveller's stomach'?! Famous travel writer Deborah Cater has rightly said, "You have to taste a culture to understand it." Globalization has indeed turned our world into a melting pot of flavours, aromas, consistencies and textures. And it's not only a recent phenomenon. It has been happening since the advent of travel and since then cuisines have travelled across the globe and they continue to do so.
We are living in the times when we are can taste the world cuisines, of course, when we are travelling the world and even when we aren't. The multi-cuisine restaurants that have popped up in the cities, instantly transport us across the oceans and continents at the very first bite. On the occasion of World Food Day, we just thought of a food quiz, that would test you for your know-how of international cuisines. With many of us having missed visiting our fav Mexican, Italian or Japanese restaurants over the last couple of months, it's a perfect way and occasion for restarting our journey of exploration all over again.
And it's easy… Just check out the pictures of some of the very well-known International delicacies, that are popular around the world and simply try and identify them. And then, there are even some strong clues that'll definitely be of help. Just a caution: Some questions may leave you drooling, for you are just about to feast your eyes on them.
So let's start… Bon Appetit!
Originally invented by Spanish shepherds who could easily cook them in a pan over an open fire, today these elongated, crispy, crunchy, cinnamon sugar sprinkled twists are most commonly eaten in Spain and Latin America as a hot breakfast food, accompanied by a strong cup of coffee or a cup of thick hot chocolate.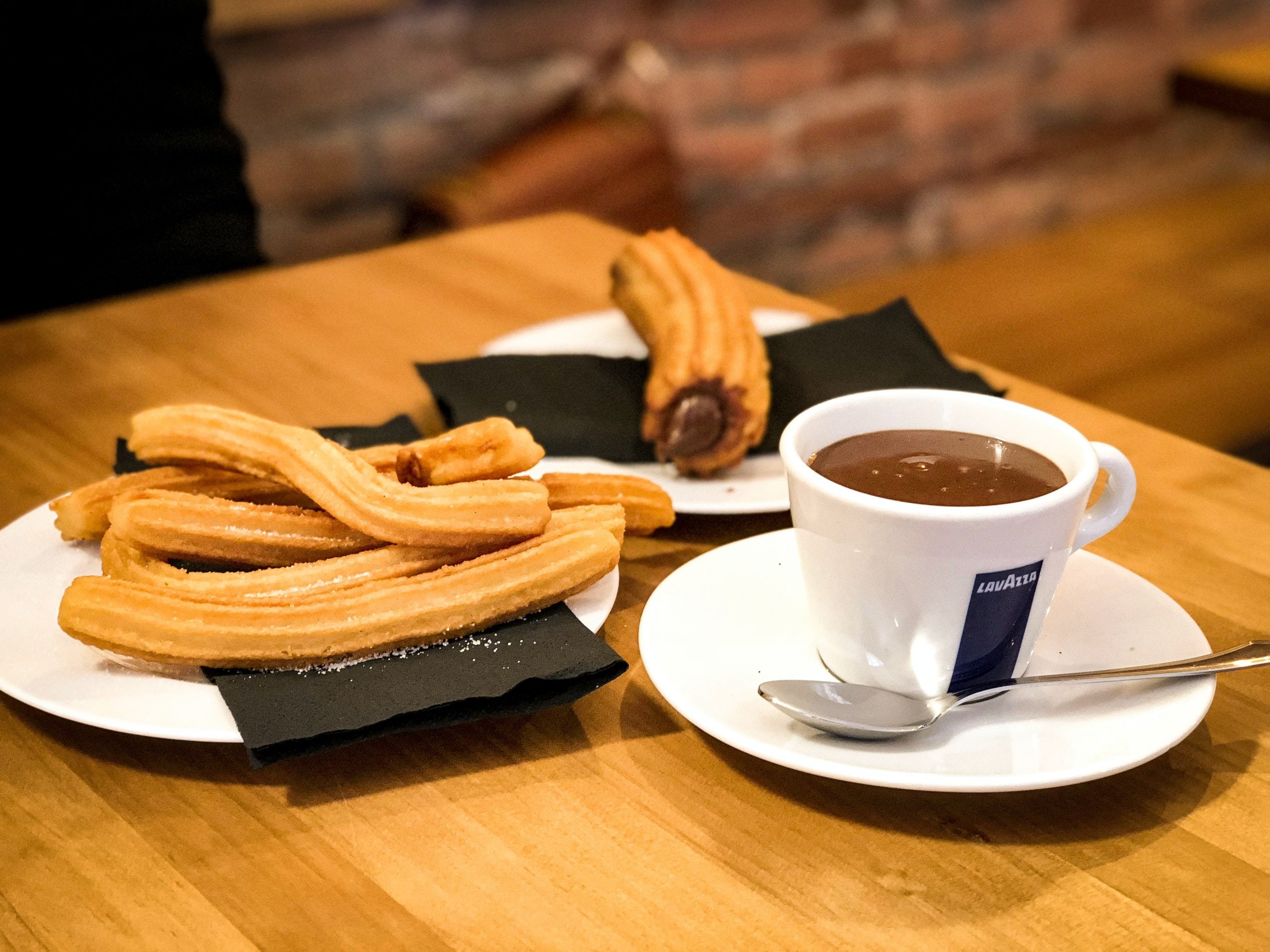 Photo by HyoSun Rosy
It's one of Switzerland's national dish and a melting pot of flavours and aromas, similar to the country itself. Its name comes from the French word that means 'to melt', and it was first described in Homer's Iliad as a mixture of goat cheese, flour, and wine.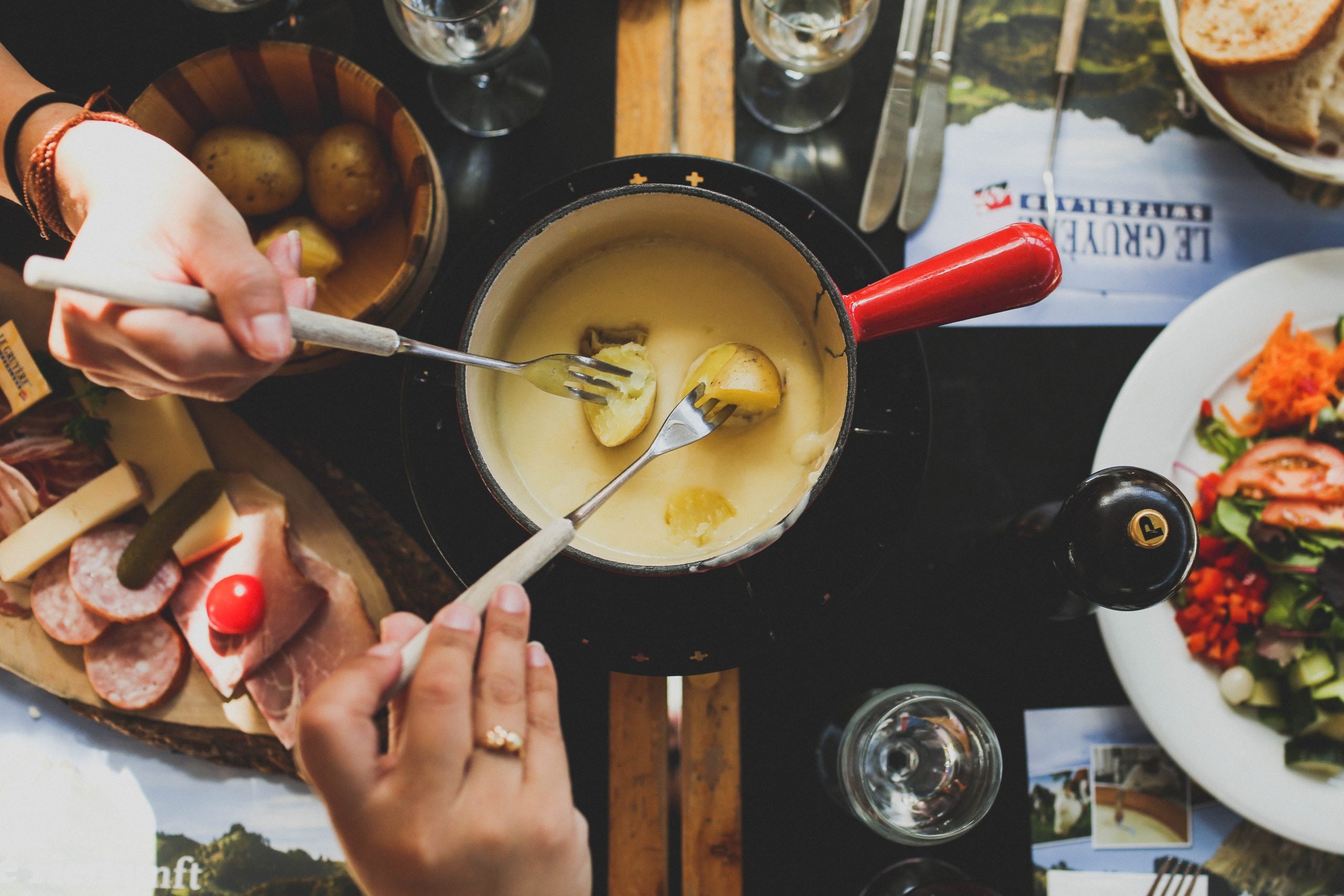 Photo by Angela Pham
It's a world-famous buttery delicacy dating back all the way to the Aztec empire of the 1500s. The star of this incredibly simple dish is the avocado and is sometimes prepared in a traditional Mexican mortar. It is usually accompanied by corn chips, nachos or tortillas on the side and is used as a side dish or a dip.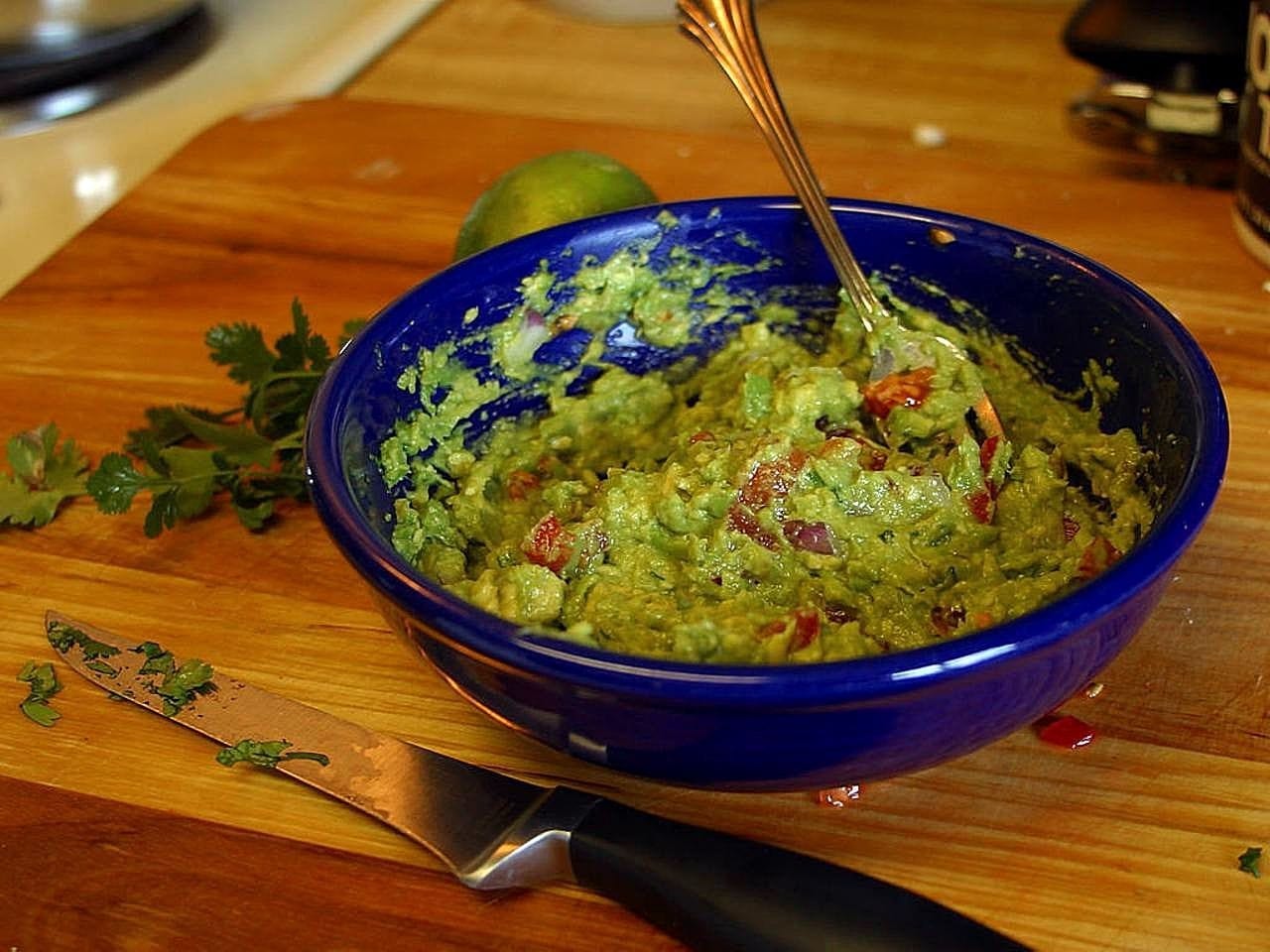 Photo by PublicDomainImages
It's a traditional Japanese soy-based soup made from a stock called 'dashi', and various additional ingredients such as seaweed or tofu. It is estimated that more than 70% of Japanese people consume the soup for breakfast. The soup is thought to have medicinal properties and its main ingredient is made up of a combination of rice, salt, water and fermented soybeans, shaped into a paste that is similar to peanut butter in texture.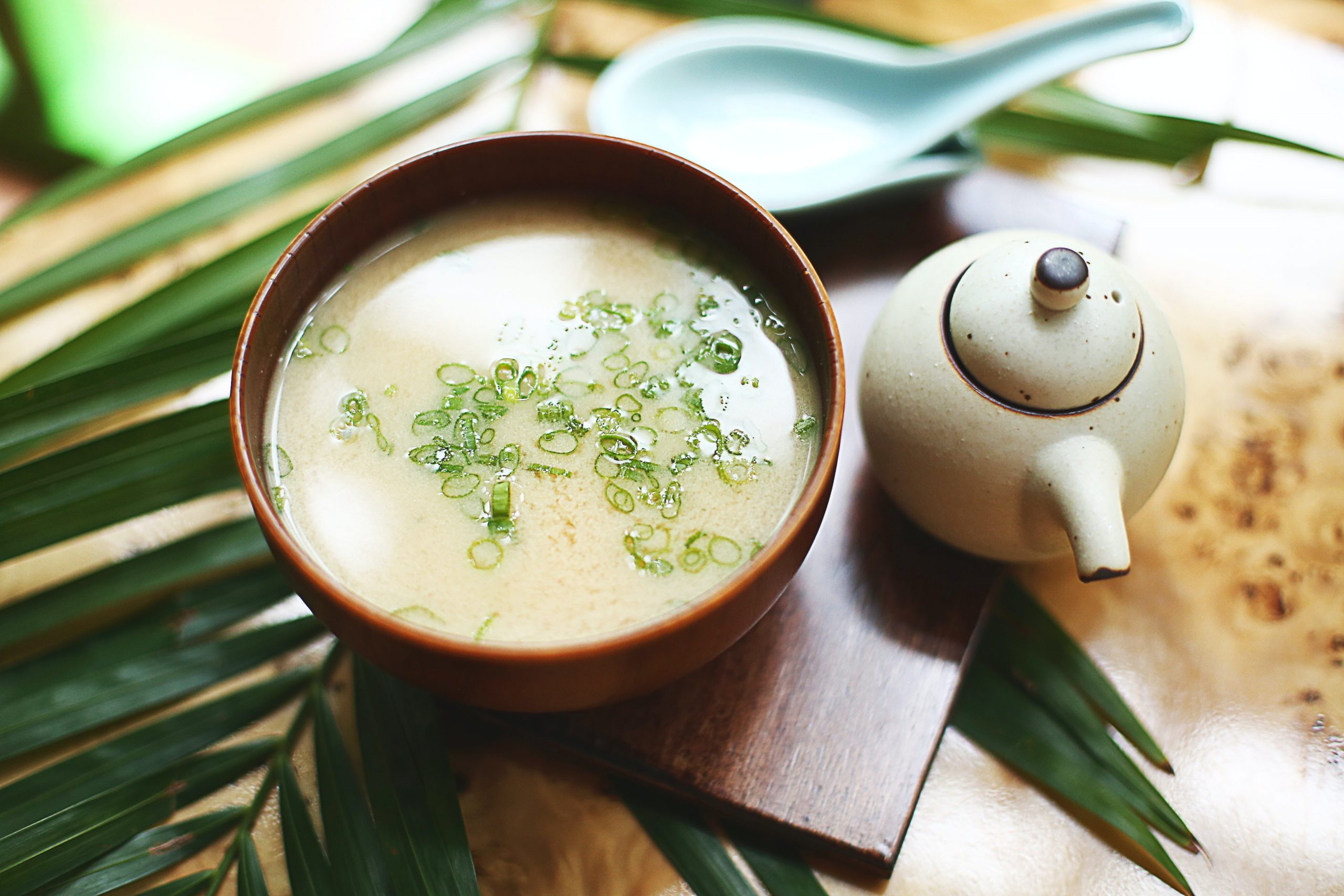 Photo by Ponyo Sakana
These small, round, sweet meringue-based cookie sandwiches – the most popular type in Paris, with filling in the middle are light and crunchy on the outside and chewy in the middle. Food historians credit Pierre Desfontaines as the inventor of these cookies. Their name sounds similar to that of the current French president's.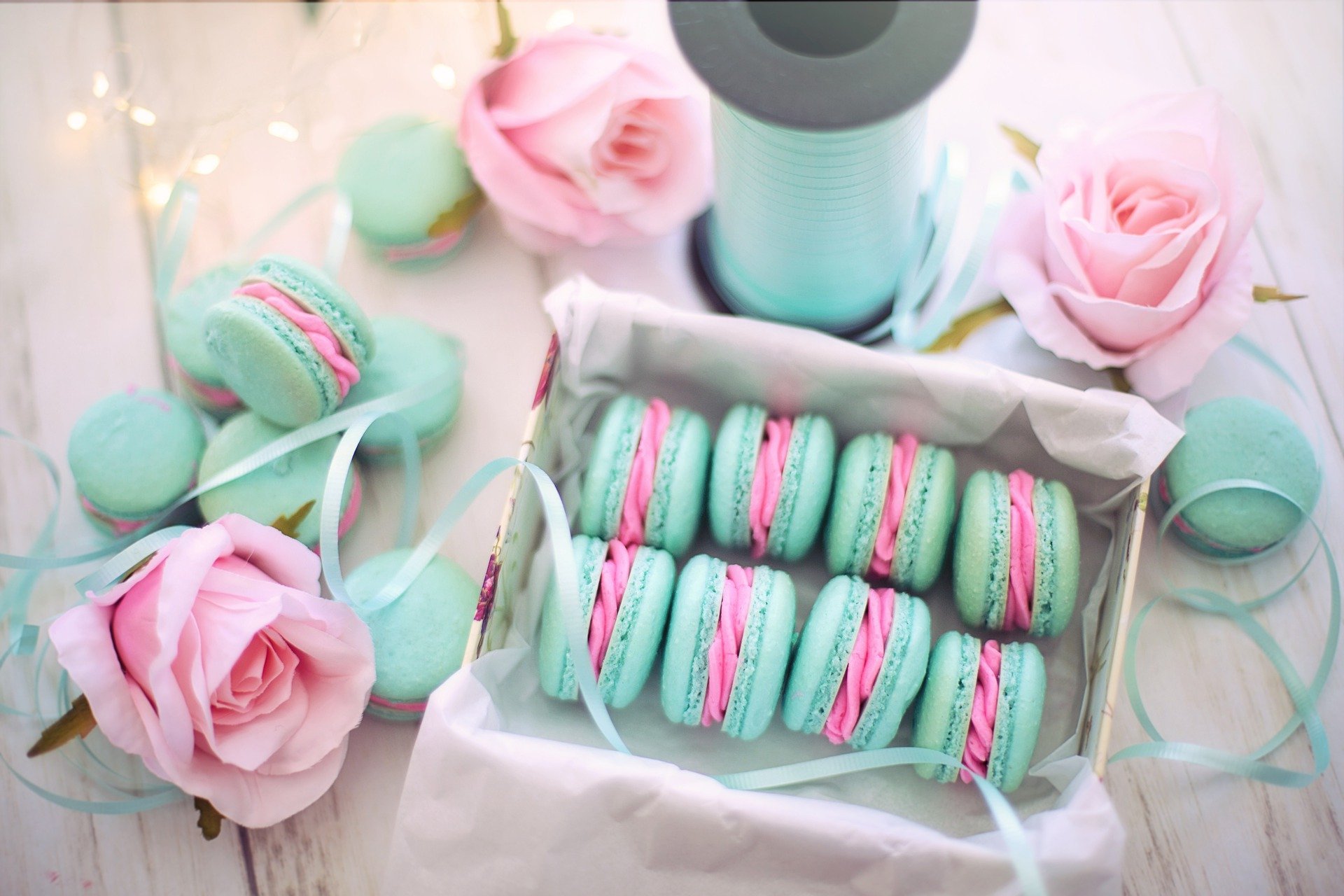 Photo by Jill Wellington
Widely acclaimed as the most popular Spanish dish, it combines saffron-flavoured rice with a wide array of additional ingredients, such as seafood, vegetables, or meat. Always served in a pan, this Spanish classic can be found everywhere in the country, in an endless number of combinations.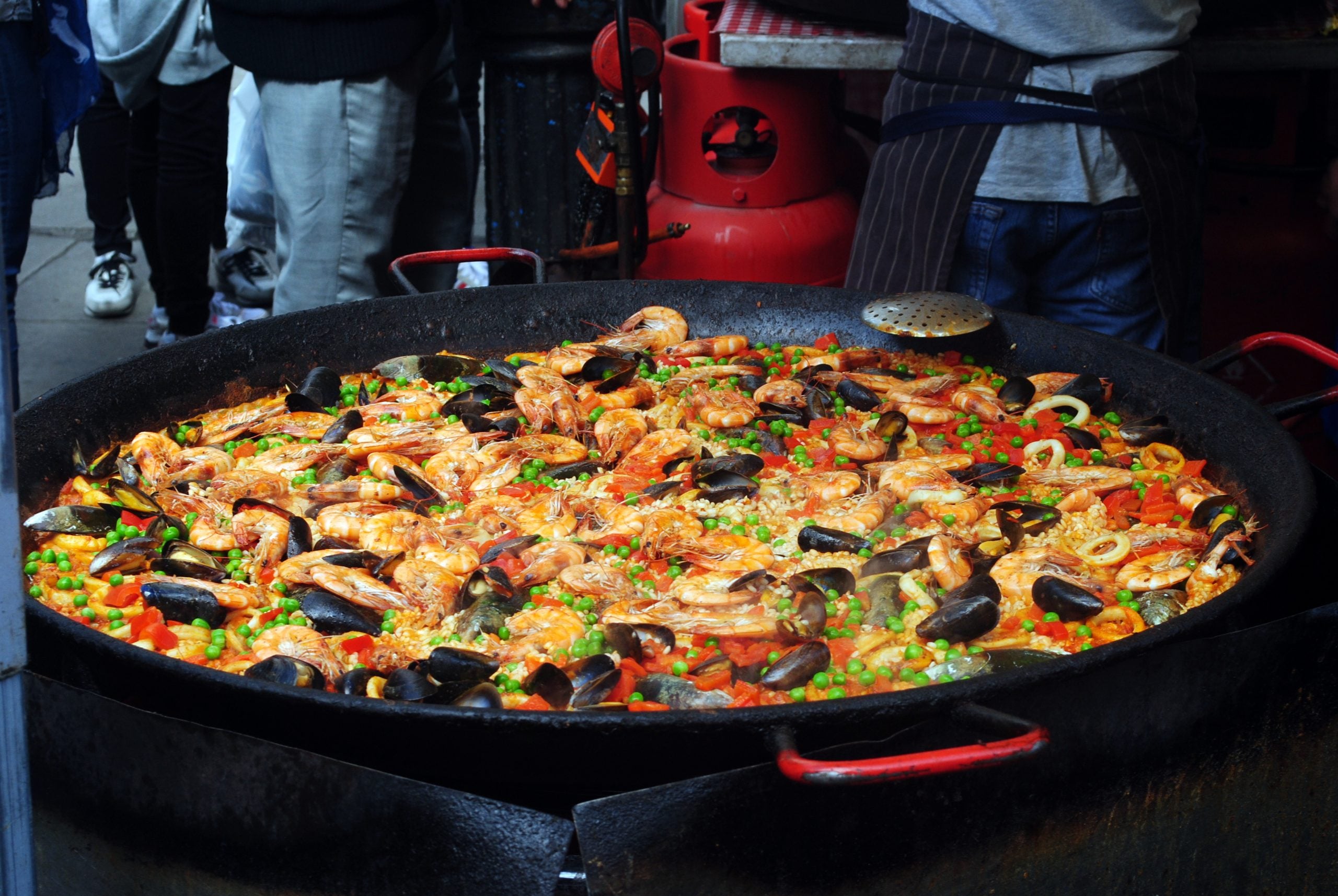 Photo by Joshua Miranda
It's a simple Mexican snack consisting of a flour or corn tortilla filled with cheese that melts well. It is commonly folded in half and consumed. Talking of its origins, it is known that the cheese was brought to Mexico by the Spaniards along with other dairy products in colonial times, and the thin flatbreads were already a staple of the Mesoamerican people. Its name in Spanish literally means, 'little cheesy thing'.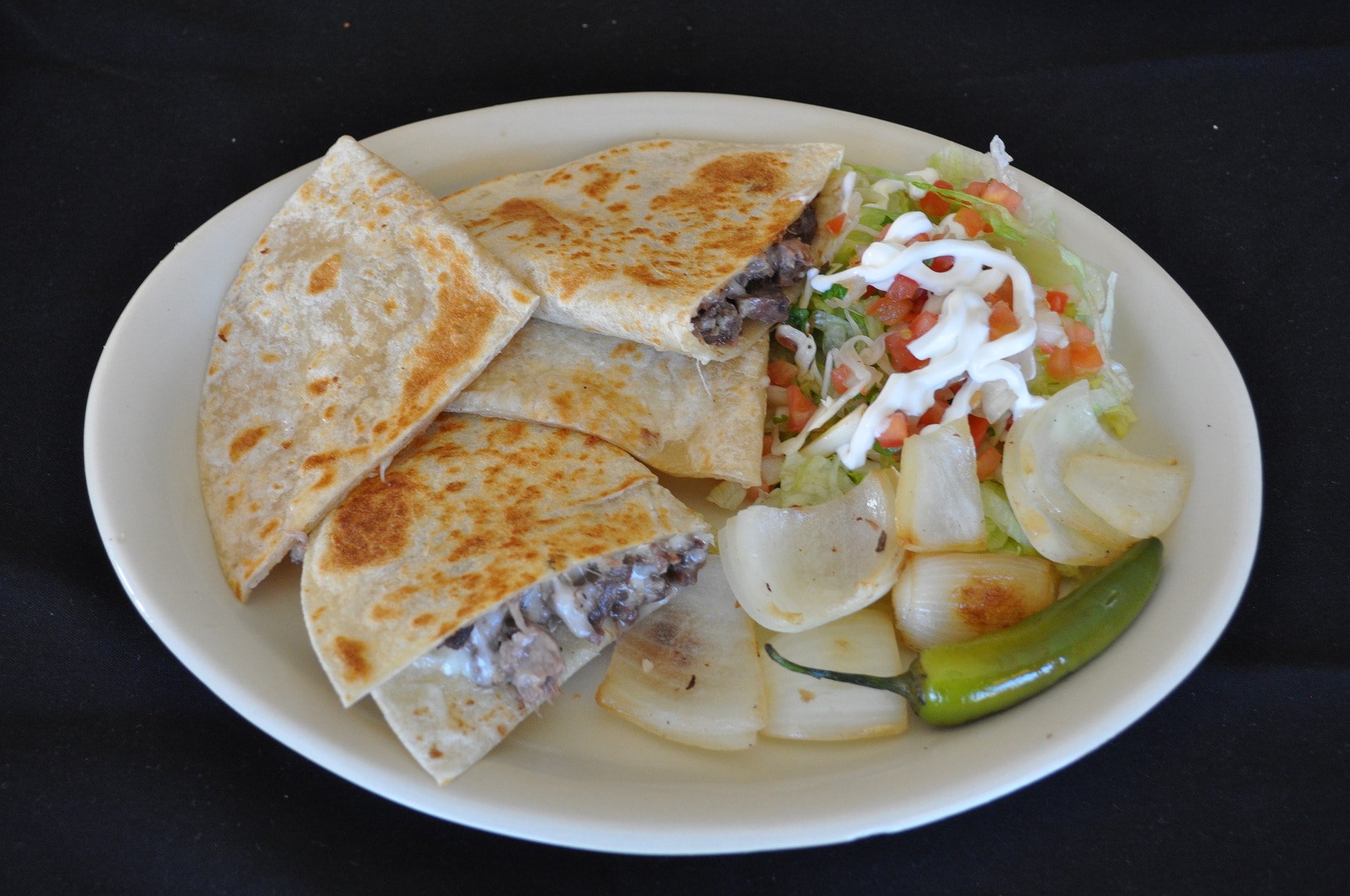 Photo by Joselo Hernandez
It's Thailand's national dish and probably one of the most popular Thai dishes abroad. A flavourful stir-fry dish consisting of rice noodles, tofu, dried shrimp, bean sprouts, and eggs, the flavours are an intricate combination of sweet, sour, and salty, with a well-balanced contrast of textures.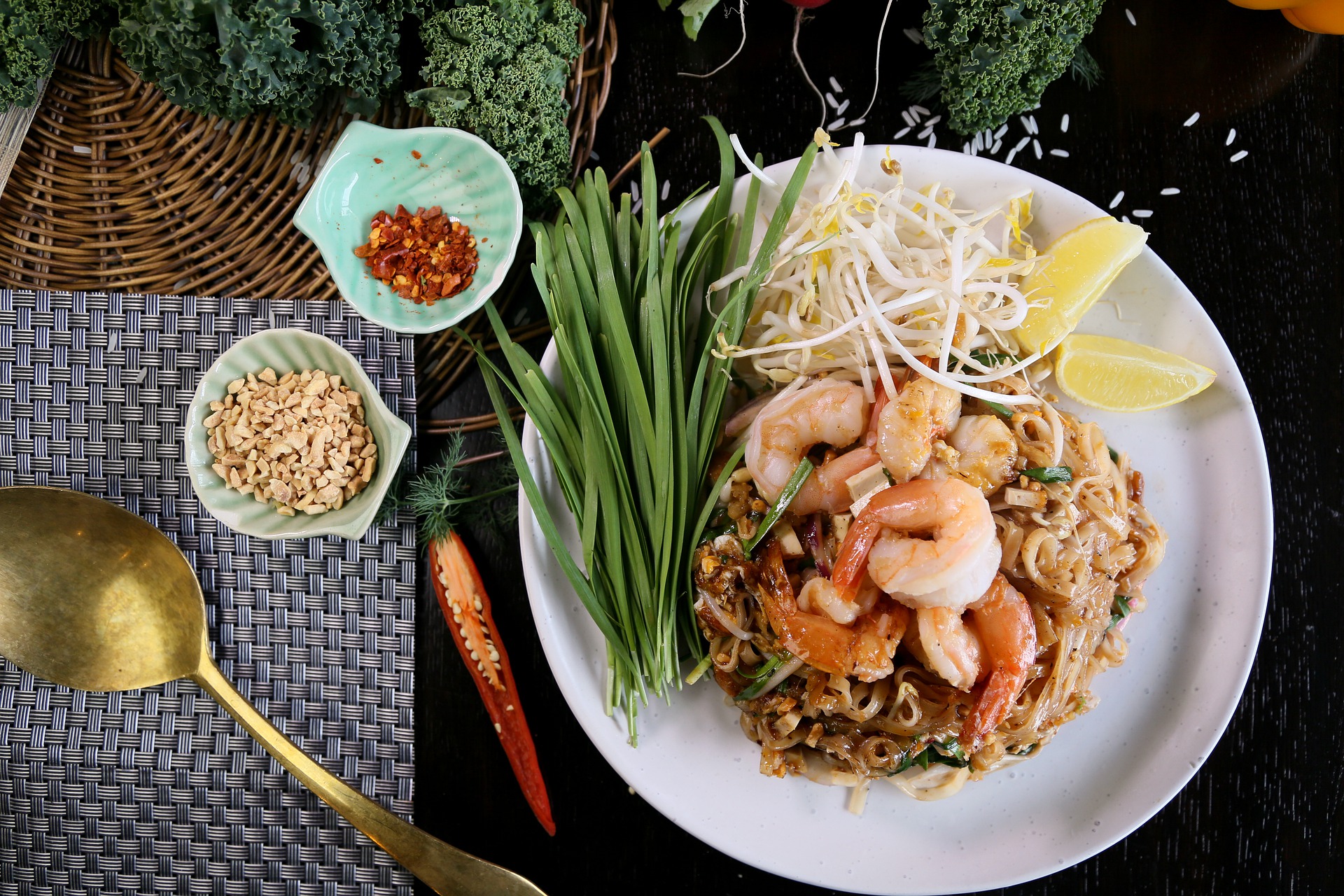 Image by Huahom
This internationally popular, beige-coloured spread is traditionally made with mashed chickpeas, sesame paste, lemon juice, and garlic. The earliest mention of this tangy flavoured and highly nutritious dish dates back to 13th-century Egypt. When served, it is typically dressed with a drizzle of olive oil, and is then used as a dip for vegetables or a flavourful filling for flatbreads.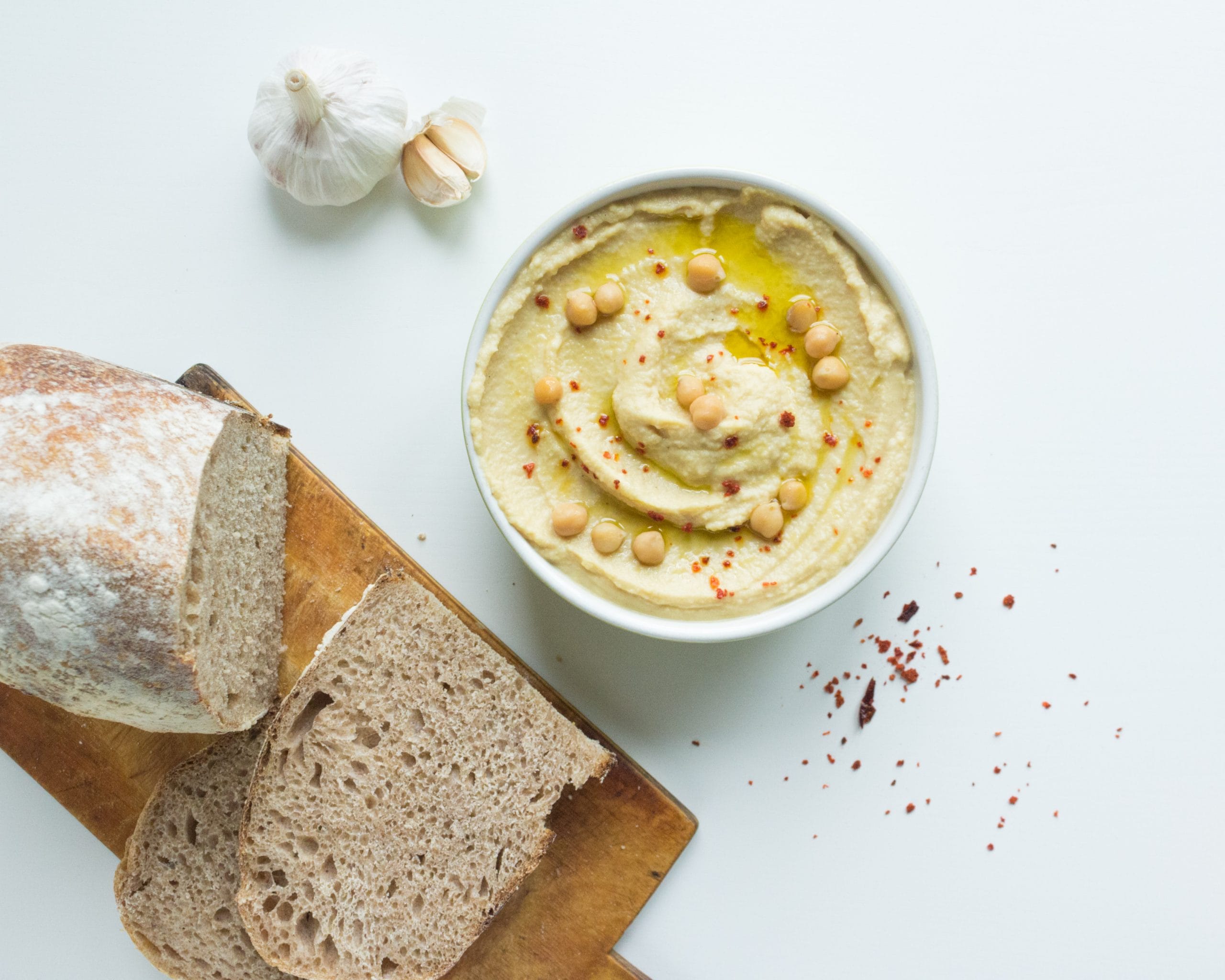 Photo by Nicholas Barbaros
Although a fairly recent invention, this dessert of coffee-soaked ladyfingers layered with mascarpone cream enjoys an iconic status among Italian desserts. Its name stems from an Italian expression which literally means 'pick me up', a reference to the uplifting effects of sugar, liquor, and coffee.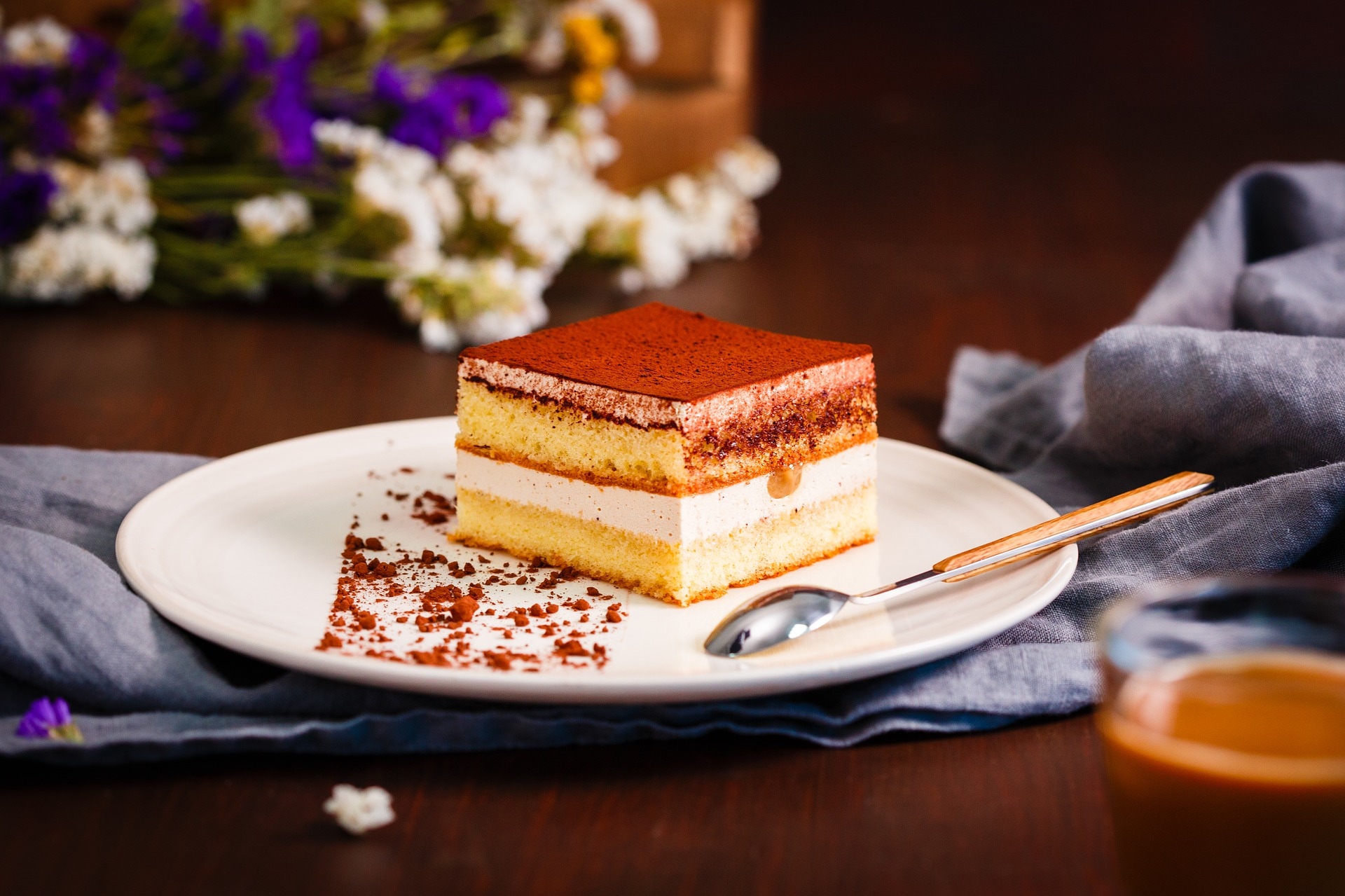 Image by Andrey Cojocaru
How well do you know international cuisines? Take this quiz!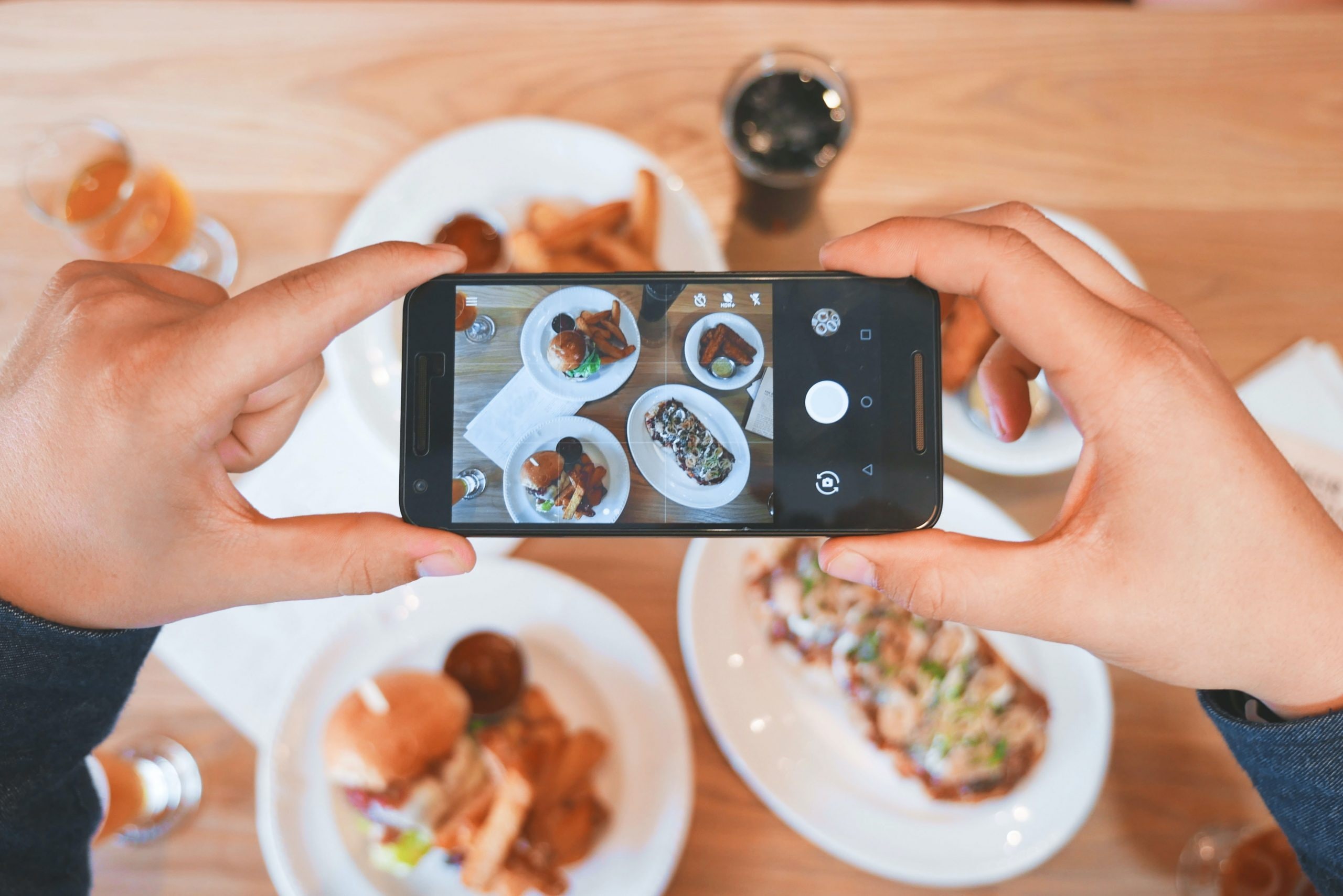 Wow! Good Job…You are almost there! Just missed by a whisker!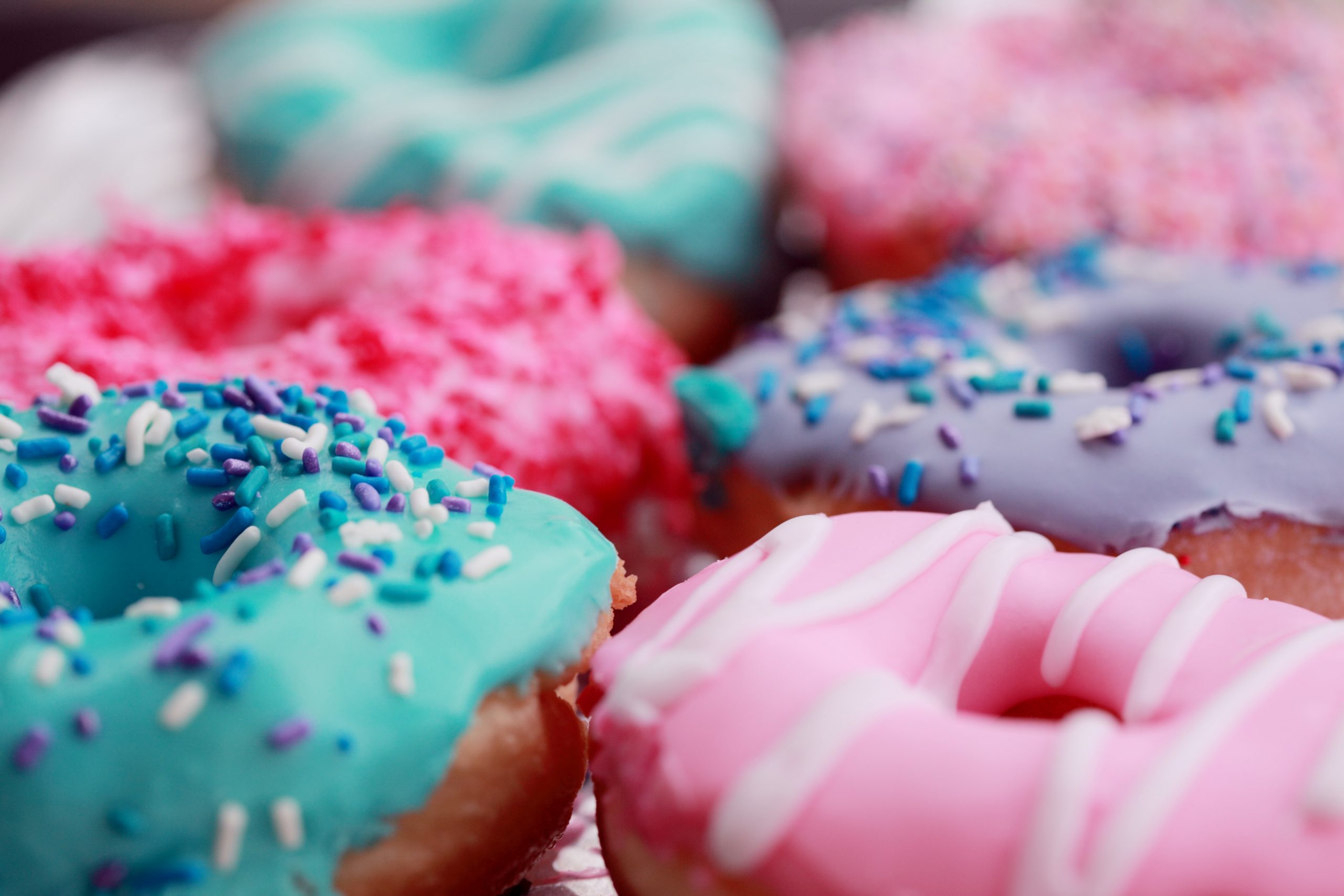 Try a bit hard! Your food knowledge seems good enough but it definitely can get better!
Awww! It seems you need to be more foodie than what you are now!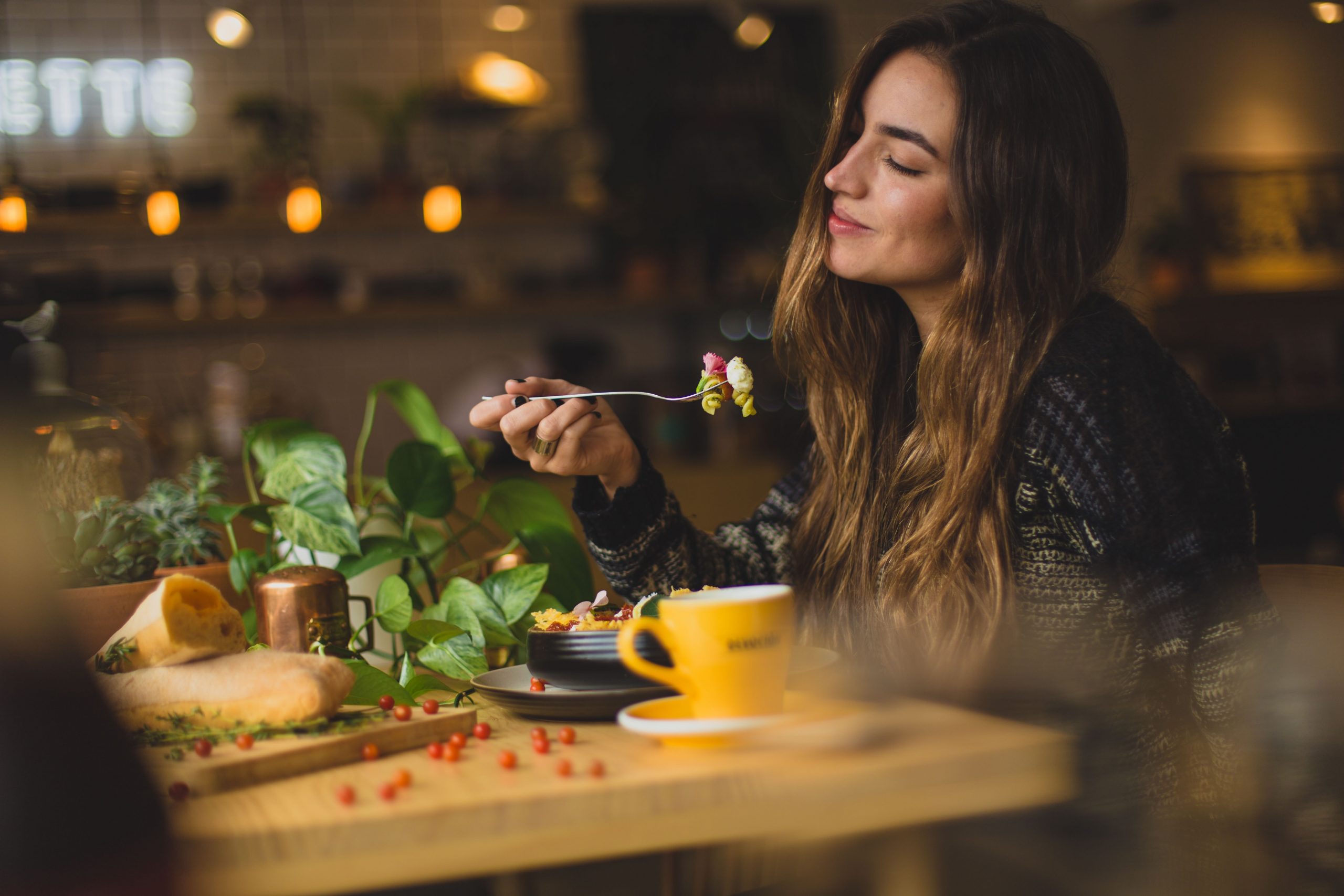 Congratulations! We have finally found our food connoisseur! Keep Eating… Keep Celebrating!
So guys, we hope it was fun and yum!!! With most of the delicacies being quite popular, you must have identified almost all of them. And even if not, no worries, you learnt about a few new ones today. Some you must have already ate, some you wanna try and some probably which you wish to add to your list now. So, with travel gradually bouncing back and life slowly returning to normal, it's time you started planning your next food trail. Here's wishing you Happy World Food Day!
Celebrate Food! Celebrate Life!