Reading Time:
9
minutes
Every year, Earth Day is celebrated on the 22nd of April to demonstrate support for environmental protection. Its official theme in 2022 is 'Invest in Our Planet.' A lot has been talked about and done with regard to the environment over the last few years. The world has come to realise the harsh reality of our degrading environmental condition, which has eventually switched the world to alert mode, to take necessary steps while we still can. Recently, when the world went into lockdown, we saw nature blooming back to all its beauty and glory, only reiterating the fact that it's we humans who have been exploiting nature and pushing our planet into a crisis that at a certain point in time can become dangerously irreversible.
However, all hope is not lost. Traveling across our incredible India enlightens us to the fact that there are still many places in our country that are eco-friendly and set a standard for other cities across the country and around the world when it comes to environmental protection.
Eco-friendly Places to Visit in India This Earth Day
1. Mysore, Karnataka:
Even though it is the second-largest and third-most populated city in Karnataka, Mysore is India's most 'green and clean city. Thanks to its cultural legacy and strategic region, it is a well-planned city. Mysore was glorified and appraised by Swachh Bharat Urban as the greenest city in India. Mysore and Chandigarh have been in the race to bag the title of 'the greenest city in India'. Mysore is also blessed with beautiful landscapes, making it one of the best places to visit in Karnataka.
2. Chandigarh: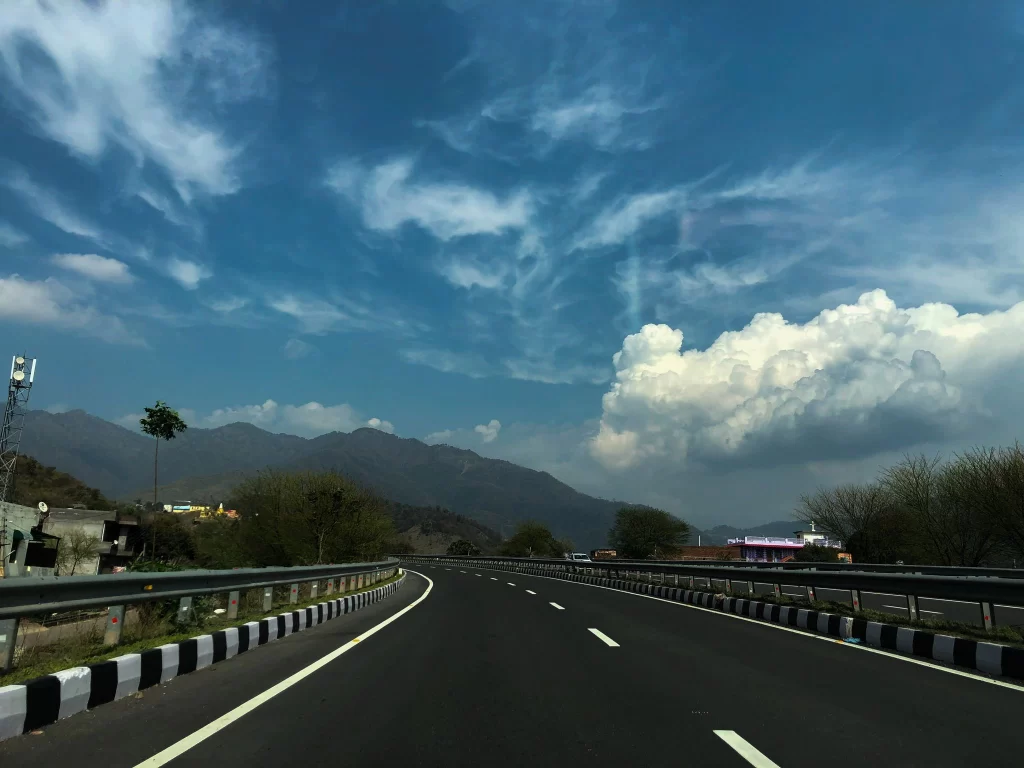 The city serves as the capital of two northern Indian states—Punjab and Chandigarh, and is also one of the seven union territories in India. It is situated close to the foothills of the Shivalik range of the Himalayas. By now, many of us know the fact: Chandigarh is the most planned city in India, designed in the very famous style of architecture that also delivers a quality of life. This stunningly clean and green city is popular for its rock gardens, Sukhana Lake, rose gardens, etc. Its eco-conscious approach and environment make it one of the greenest cities in India.
3. Shimla, Himachal Pradesh:
Shimla is definitely India's all-time favourite hill station. Shimla, which is located amidst magnificent hills and magical forests, is one of the most aesthetically planned cities in India. The colonial architecture, shrines, temples, and natural magnificence of the city leave you spellbound. Shimla has been popular with honeymooners and families alike for donkey's years now. Shimla is also home to some vibrant flora and fauna. The city has become a part of 'Green Growth Cities' as the municipal corporation commenced the ambitious programme to recognise and develop applications and solutions to assist the idea of green growth through the practise of information and communication technology (ICT).
4. Guwahati, Assam: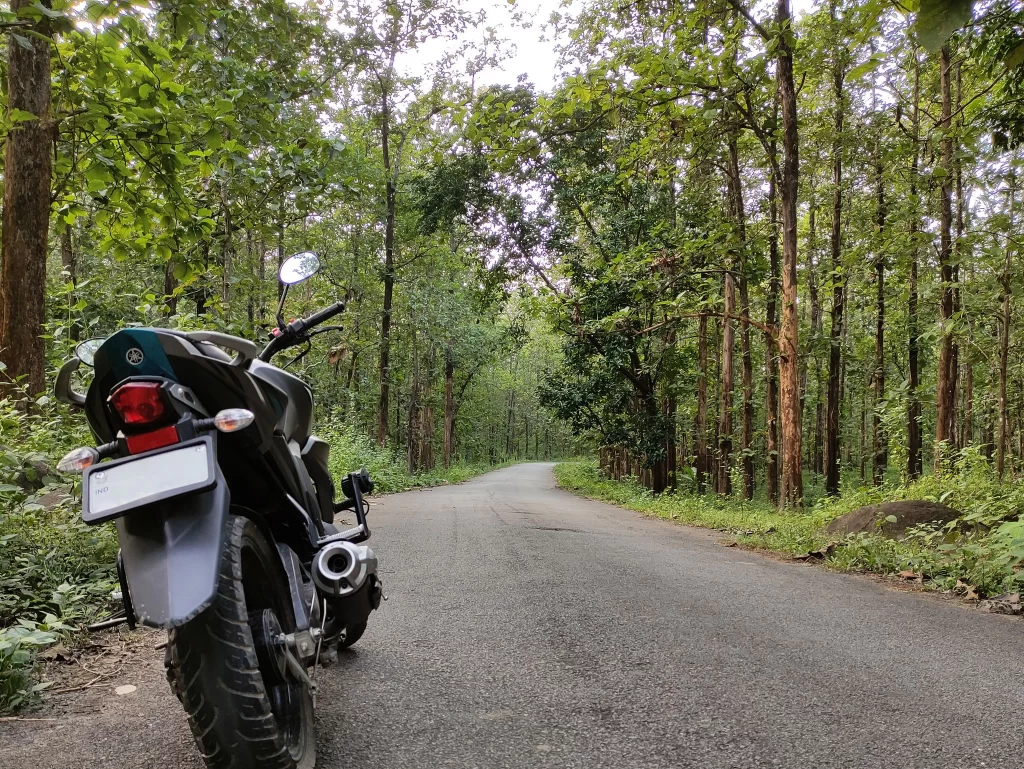 This capital city of Assam lies between the banks of the Brahmaputra River and the foothills of the Shillong plains. Guwahati is not only the gateway to North-East India, but it is also one of the largest cities in the region. The city is known for its enormous forests and an abundance of animal species, making it one of the greenest cities in India. This famous travel location in North East India, although being a city, still offers a respite from the hustle and bustle of urban life.
5. Gandhinagar, Gujarat: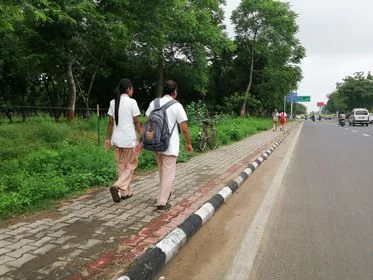 Situated on the bank of the Sabarmati River, this capital city of Gujarat is not only an amazingly planned city but also one of the greenest cities in India. You'll be amazed to know that, as per an article, the city has twenty-two trees per person and 425 trees per hectare. Thanks to the state government of Gujarat, which has powerful plans and provisions for parks, large plantings, and a recreational location along the river that provides the city with a green garden atmosphere.
6. Diu: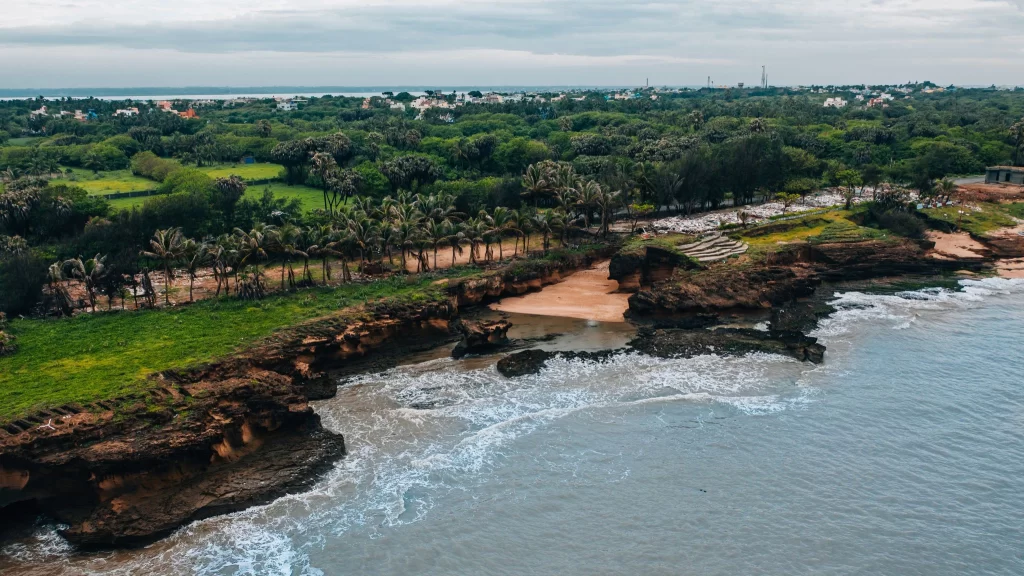 The city has formulated a 9-MW solar park surrounding over 50 hectares of rough, barren land. The Diu Smart City has become the first city in India that operates on 100 percent renewable energy during the daytime, which is indeed a great inspiration for other cities in India to follow suit. Diu has also initiated solar panels on the rooftops of 79 government facilities, producing some 1.3 MW yearly.
7. Indore, Madhya Pradesh: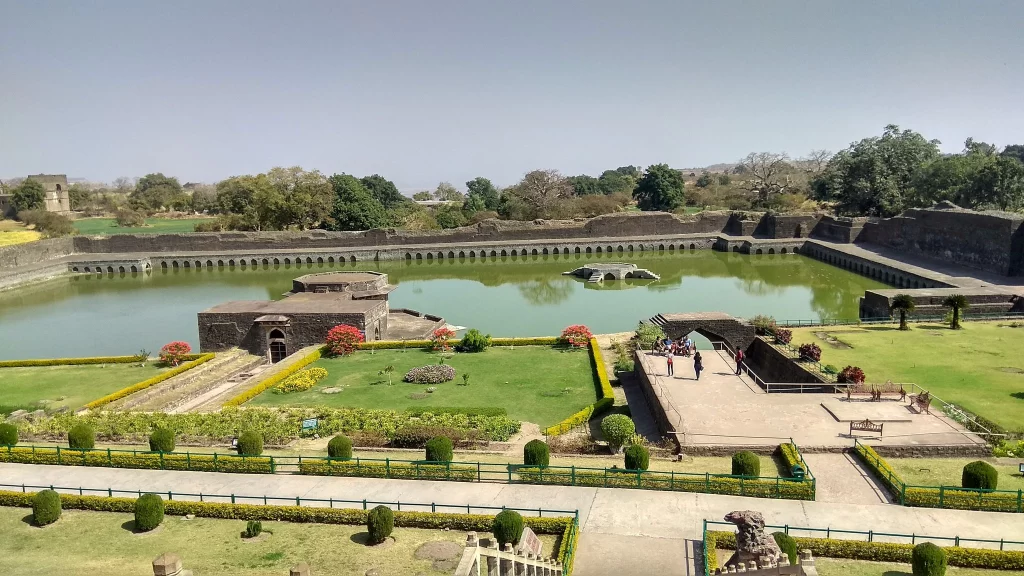 The city has proudly held the title of "cleanest city in India" for many years in a row. Thanks to proper trash disposal, waste segregation, and transformation of waste into valuable outputs like fuel and compost, Indore was able to set itself apart. When it comes to citizens and authorities working together and creating wonders, Indore is indeed a great inspiration.
8. Thiruvananthapuram, Kerala:
Also known as Trivandrum, Thiruvananthapuram is the capital of God's Own Country—Kerala. A clean and green city located on seven hills, named after the divine snake Anantha, the city is blessed with rich forest cover due to its surging terrain of low coastal hills. The many hills, temples, museums, beaches, and nature's bounties make Thiruvananthapuram one of the most beautiful and evergreen cities in Kerala. The city boasts many places where you can relax in the midst of a green backdrop, away from the pollution.
9. Mangaluru, Karnataka: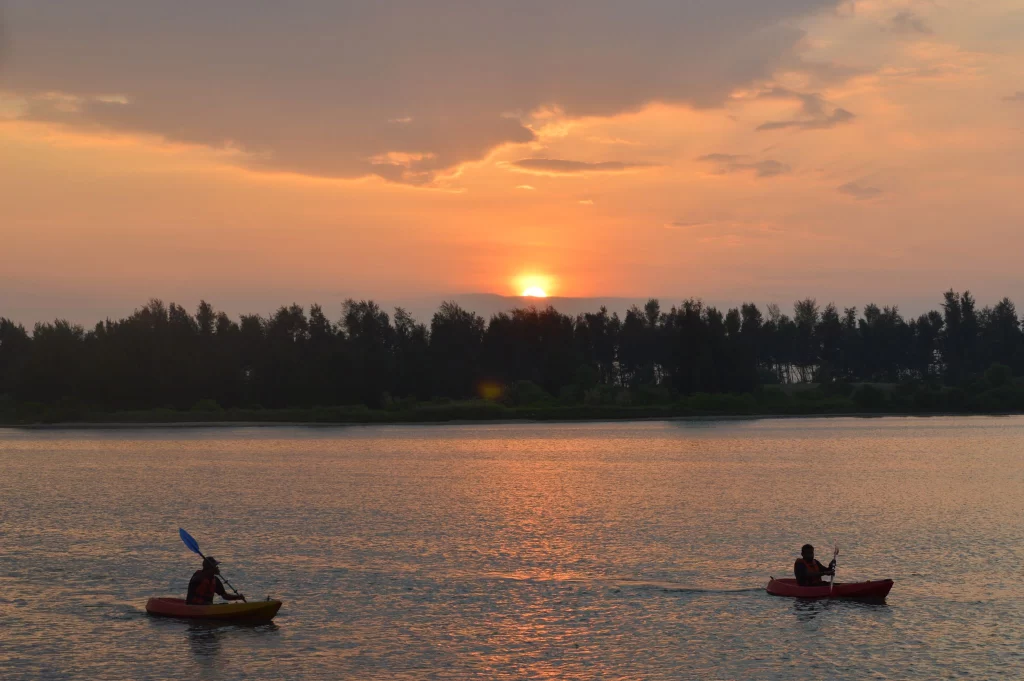 In spite of being Karnataka's main port and a commercial center, you can still find green cover and innumerable toddy palm trees, making for an amazing environment. Wherever you visit in Mangaluru, you are sure to find a green place to set yourself free and chill. It is probably one of the lesser-known tourist locations in Karnataka, yet one of the most gorgeous to travel to and explore.
10. Visakhapatnam, Andhra Pradesh:
Visakhapatnam, or Vizag, as it is also known, is the biggest city in Andhra Pradesh and also one of the cleanest in India. It is the sole natural harbour and one of the dominant leading ports on the east coast of India and is rightly nicknamed "the Jewels of the East Coast of India." Over this period of time, Vizag has also emerged as a decent tourist location in the state. What has helped Visakhapatnam find its place on the list of the greenest cities in India are the various awareness campaigns emphasising the significance of cleanliness and a pollution-free environment, which, very importantly, have been enforced successfully.
So, these were some of the eco-friendly places in India. How many of them have you been to? Or are there any other places in India that you find to be really eco-friendly? We would like to hear from you in the comments section. It's said that 'Travel is the only thing you buy that makes you richer'. You may just come back inspired and motivated from one of these places and take a step towards environmental conservation in your hometown. Don't you think it would be living up to the theme of this year's Earth Day – Invest in our planet?! Chalo, Bag Bharo, Nikal Pado!