Reading Time:
11
minutes
The God's Own Country, Kerala, located in South India and lined by the Western Ghats and the Arabian Sea, this state is exquisite. Adorned with hill stations, stunning backwaters and beaches, Kerala lives up to its name as the God's Own Country throughout the year. With a long coastline of around 590 km on one side and a long stretch of Western Ghats on the other side, the climate of Kerala ensures that it becomes neither too hot nor too cold to plan a trip to the state. Kerala is unarguably one of the most beautiful Indian states that have a long history which is in sync with the scenic network of lakes, rivers, lagoons and canals of this Southern state. With breathtaking views, walking down the rice fields, relaxing on a peaceful palm-shaded beach, taking a stroll around the ancient monuments, enjoying Elephant bathing, and going on a wildlife safari, Kerala has something to entice travellers of every age. There is an abundance of places to visit in Kerala if you are planning to visit the state any time of the year. The best time to visit Kerala depends solely on the kind of trip you want to take, as you will discover a different facet of tourism every season that Kerala state experiences, namely summer, monsoon and winter. Summers in Kerala are the best time to visit the hill stations of Kerala, and monsoons are the best weather to visit Kerala to rejuvenate your mind, body and soul and enjoy ancient Ayurvedic spas and treatments, and winters are the best time to enjoy the pleasant weather and visit the state to its full. To make your trip to Kerala easy, we have curated a list of things to do in Kerala that you can enjoy according to the seasons the state experiences.
Summers in Kerala (March Till May)
Summers in Kerala start from March and continue till May. The temperature remains hot during the day and becomes quite cold during night times. If you are someone who likes a summer escapade, then Kerala is your place to be. To make summers the best time to go to Kerala, here are some activities that you can do to make your visit to Kerala worth the visit.
1. Take Part in Summer Festivities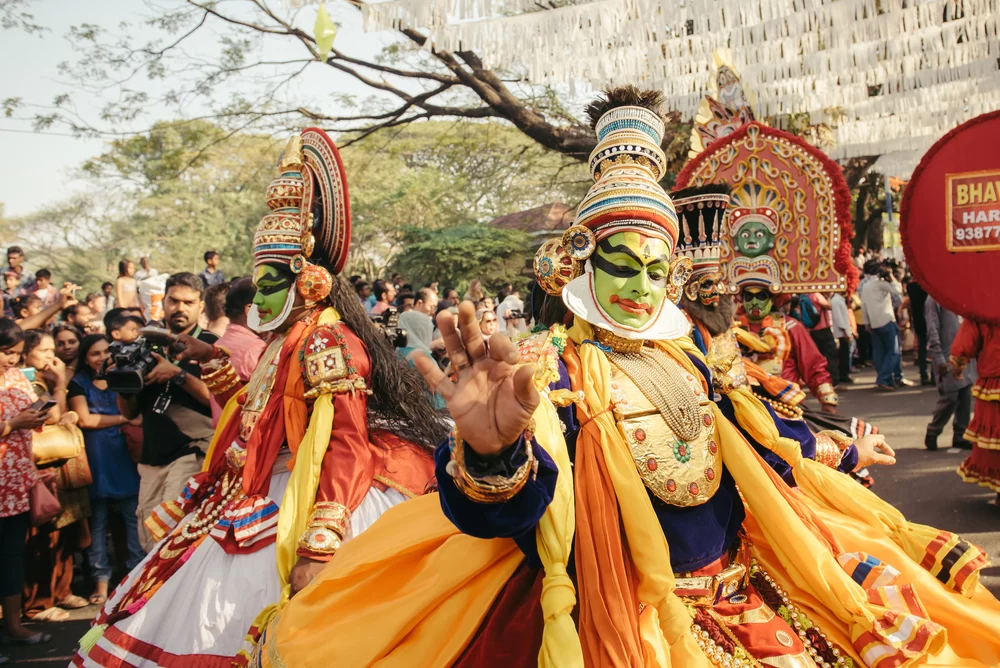 One of the many reasons many tourists flock to Kerala is because of the state's unique festivals. Summers are the best month to visit Kerala to enjoy some of the state's most colourful festivities that are unique in all forms. Some of the events that you can check out between March and May are Paripally Gajamela, which is Kollam state's most impressive temple festival; Attuvela Mahotsavam, which is a water carnival; Thirunakkara Arattu, which is Kerala's famous temple festivals with elephants and folk dances etc.
2. Take a Walk Around Tea Plantations
Kerala is world-renowned for its tea plantations, and during the summertime, you can cut off from the scorching heat and take a walk around the tea plantations to make your trip to Kerala a memorable one.
3. Enjoy Wildlife Safari
The Western Ghats of Kerala support a wealth of distinctive flora and fauna. There are six national parks in Kerala which have an abundance of natural beauty along with exotic species of animals, birds and trees. A large number of tourists frequent Kerala during the summer season to spot different species of flora and fauna. If you are looking for a Kerala holiday package, you can add a wildlife safari as one of the itineraries to enjoy your summer holidays at its full.
4. Take Part in Adventure Sports
Whether you want to take part in rappelling, zip-lining, trekking, paragliding, biking, hiking or other adventure sports activities, Kerala offers it all. When you plan the best time for a Kerala trip in the summer months, don't forget to enjoy the various sports activities that are in line for you. Parts of Kerala like Alleppey, Kannur and Wayanad offer some of the best adventure activities that you can add to your bucket list.
Monsoons in Kerala (June Till October)
Kerala, being on the windward side of the Western Ghats, is the first state to be hit by the monsoon season. During the monsoon season, the state becomes more lush and beautiful, making it more favourable for tourists to visit Kerala and enjoy the monsoon's magic. Monsoon season is also one of the best weather to visit Kerala for a honeymoon, as many couples book their trip to Kerala during this time of the year. Some of the things that you can add to your itinerary if you are planning to visit Kerala in the monsoon season are:
1.Take Part in Onam Festivities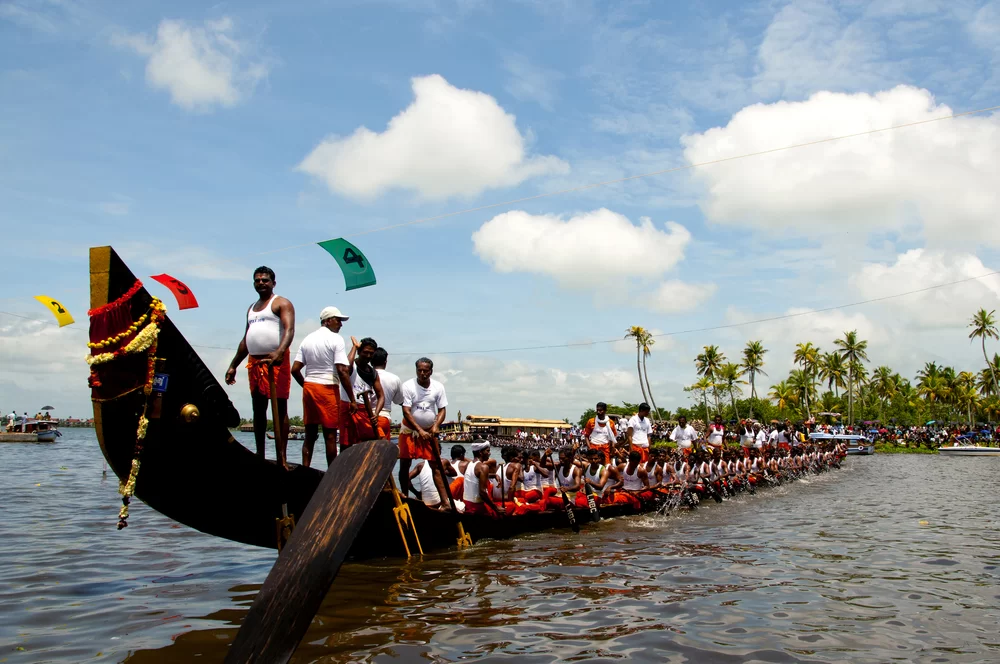 Visiting Kerala during the monsoon is the best season to visit Kerala because of the most important harvest festival of Kerala, Onam. You can witness hundreds of boats in the river and enjoy the festive side of Kerala at its best during the monsoon season.
2. Get Ayurvedic Spas and Treatments
Kerala is known for its ancient ayurvedic practices and relaxing ayurvedic centres spread throughout the state. Monsoon is the best time to undergo an ayurvedic treatment, as the weather opens up skin pores, making the treatment more beneficial. If you are on a Kerala honeymoon tour package, you can add Kerala Ayurvedic spa treatment as one of your itineraries to enjoy a therapeutic session with your partner.
3. Enjoy Scenic Waterfalls
Nature's beauty is all around Kerala, but perhaps one of the most scenic beauties of Kerala is enjoying the breathtaking views of the waterfalls in Kerala. Adyanpara Waterfalls, Kalakkayam Waterfalls, Sentinel Rock Waterfalls, and Palaruvi Waterfalls are some of the best waterfalls in Kerala that you should definitely not miss.
4. Relax on Beautiful Beaches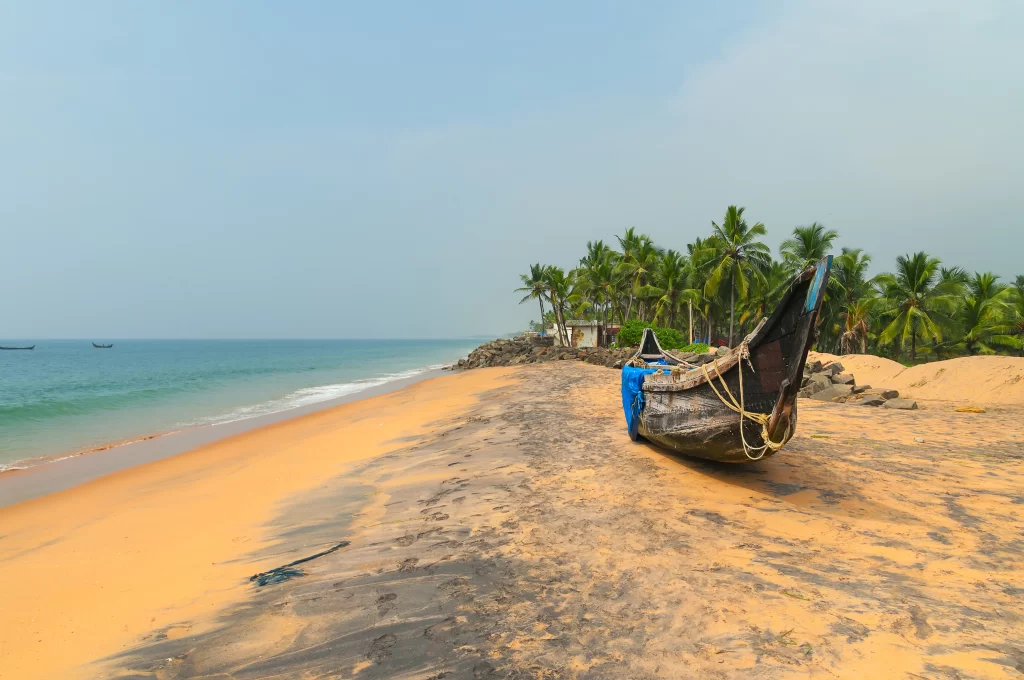 The beaches of Kerala are dotted with coconut trees and palm trees, that become more picturesque during the monsoon season. As part of your Kerala holiday package inclusion, you can relax on one of the beaches of Kerala to unwind from the hustle and bustle and relax under a palm shed with a beautiful view of the waves hitting the shore.
Winters in Kerala (November Till February)
November till February constitutes monsoon season in Kerala. Entire Kerala becomes lush and the flora of the state is in full bloom during the winter season with the offset of the monsoon season. Winters are the best time to visit Kerala, and you can indulge in sightseeing activities all day long and enjoy the local delicacies of the state after the daytime. Some of the things that you can add to your itinerary to enjoy during the winter season are:
1. Visit Holy Places
Winters are the best time to visit Kerala and visit its various pilgrimage sites because of the calm and pleasant weather throughout the day. Popularly known as God's Own Country, Kerala is home to the most beautiful temples, churches and other spiritual monuments. Some of the most famous temples to visit during your trip to Kerala are Sree Padmanabhaswamy Temple, Chottanikkara Temple, Thirunelli Temple, Sabarimala Sastha Temple etc.
2. Take a Village Tour
If you are interested in trying something off-beat to add to your Kerala holiday package, you can indulge yourself in taking a village tour as part of your Kerala tour to see something unconventional. While on a village tour, you can witness fishermen fishing in the river, farmers working in the paddy fields, and local village people busy with their daily chores like weaving, coir manufacturing etc. which are barely untouched by the civilisation.
3. Take a Houseboat Ride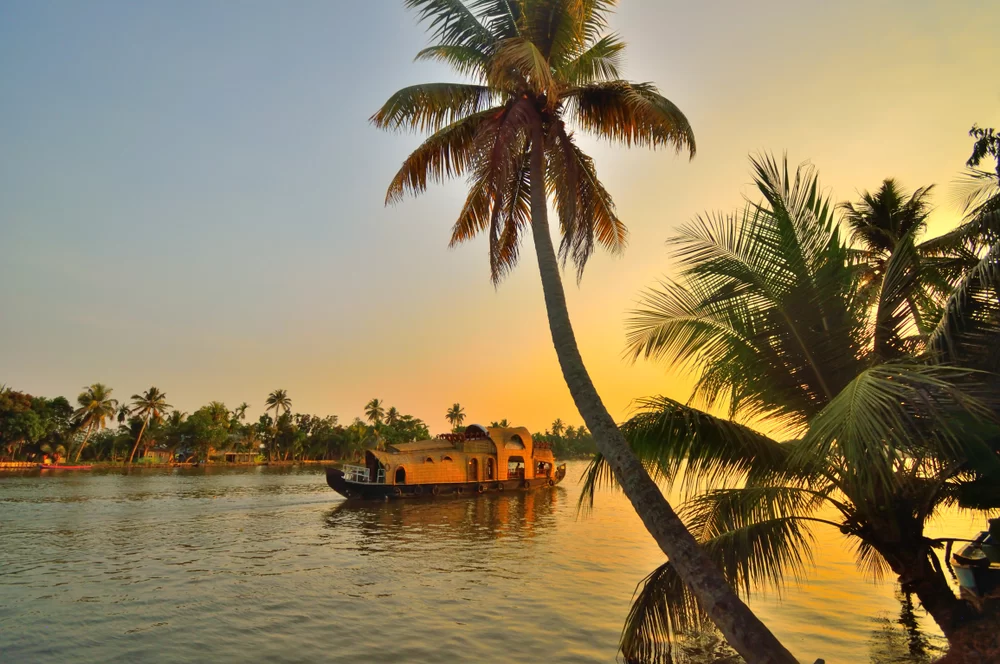 Winters are the best weather to visit Kerala, as staying on a houseboat during the winter season while on a trip to Kerala is one of the most fascinating things you can do. You can live in the middle of the water on a houseboat with lush greenery surrounding you. Houseboats are perhaps one of the best ways to explore the backwaters of Kerala and enjoy the scenic views of the waterfalls in Kerala.
4. Indulge in Historical Tours
Kerala is not just limited to its landscape, beautiful beaches or stunning backwaters. Kerala is also known for its historical monuments as the state was once a trading capital of the traders. Some of the most spectacular places to visit in Kerala that you can add to your itinerary include Dutch Palace, Fort Kochi, Padmanabhapuram Palace, Palakkad Fort, Edakkal Caves, Thalassery Fort etc.
 Any time of the year is the best time for a Kerala trip. Like each season, you will experience something different. Go experience it whenever you can!