Reading Time:
20
minutes
If different colours represented each of our diverse and distinct Indian states, then Kerala would undeniably be 'Green'! God's Own Country, as it is fondly and rightfully known, is complete with lush green landscapes, rolling tea estates, picturesque backwaters, the majestic Nilgiri Mountains and distinct wildlife that defines and describes this southern beauty of a land. Kerala has its own unique charm that brings together the different experiences of a rich heritage, ethnic culture, vibrant locals and delicious coastal cuisines. Soaking in the flamboyant vibes of this destination is equivalent to a peaceful meditation of the mind, body and soul! When you plan a journey to this southern paradise where landscapes are green as far as the eyes can see, keep a lookout for these 10 top rated tourist places to visit in Kerala (in no particular order) that will capture your heart and take your breath away!
1.) Alleppey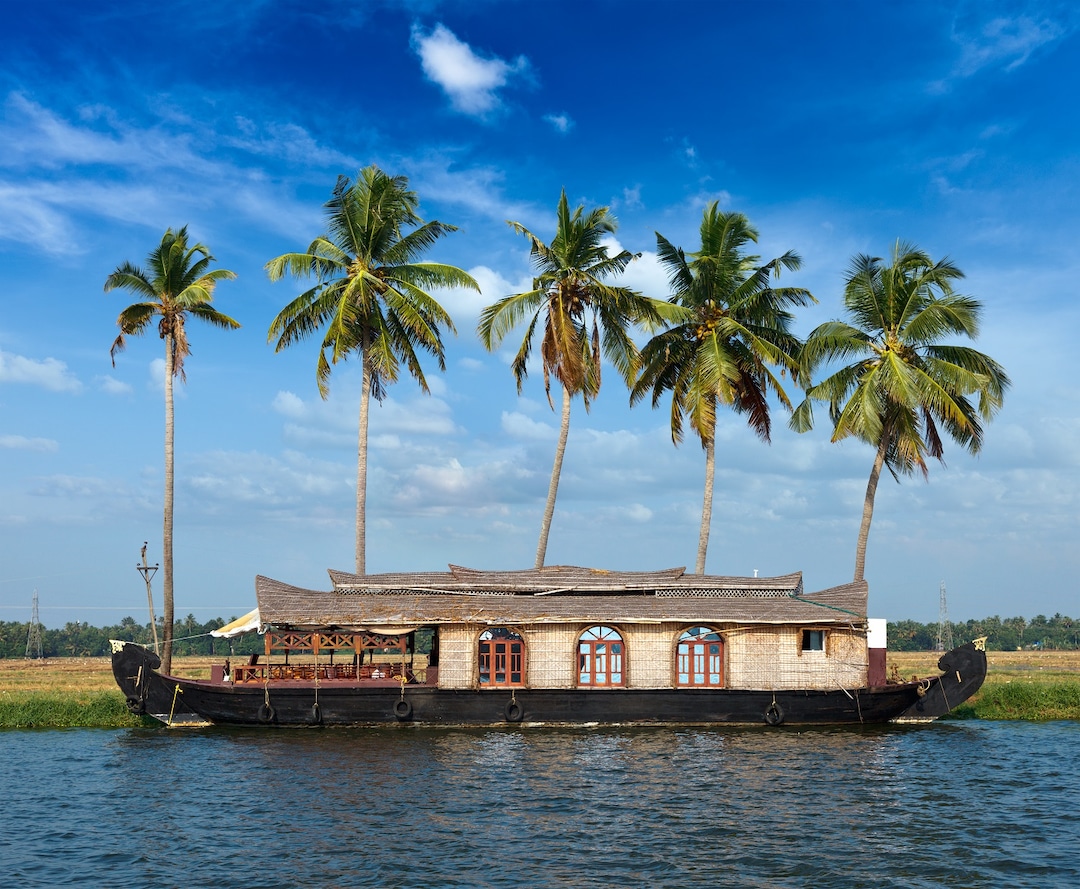 In the early 20th century, Lord Curzon (British Viceroy to India), while on his visit to Alleppey exclaimed, "Here nature has spent up on the land her richest bounties. Alleppey, the Venice of the East!" While Lord Curzon moved on, the name stuck. Alleppey since then, has been known to the world as the Venice of the East. One of the places to visit in Kerala, Alleppey is famous for its grand canals, beautiful backwaters and thrilling boat races. With marvellous beaches, sacred temples and quaint places, Alleppey is a paradise in the countryside. Fringed with beautiful palm trees, and blessed with the best of nature's bounties, Alleppey is a must-visit place that forms an integral part of our Kerala tour packages!
Best time to visit:
The best time to visit Alleppey is during the winter season between the months of November to February. For nature lovers, rainy season is also a very good time to visit Alleppey and counts for a whole new experience as part of your Kerala trip package. With greenery everywhere, Alleppey looks lively during the rainy season!
Places to visit:
The Backwaters of Alleppey, Alappuzha Beach, Krishnapuram Palace, Marari Beach, Arthunkal Church, Karumadi Kuttan Statue and Ambalapuzha Temple are some of the top places you can visit in Alleppey and make a part of your Kerala travel packages.
The Alleppey Snake Boat Race, also known as the Nehru Trophy Boat Race, is one of the most famous attractions in Alleppey. Plan your Kerala tour in the month of August to witness this extraordinary boat race that takes place in the Punnamada Lake where snake boats (chundan vallam) compete against each other for the prestigious boat race winner title.
2.) Kochi (Cochin)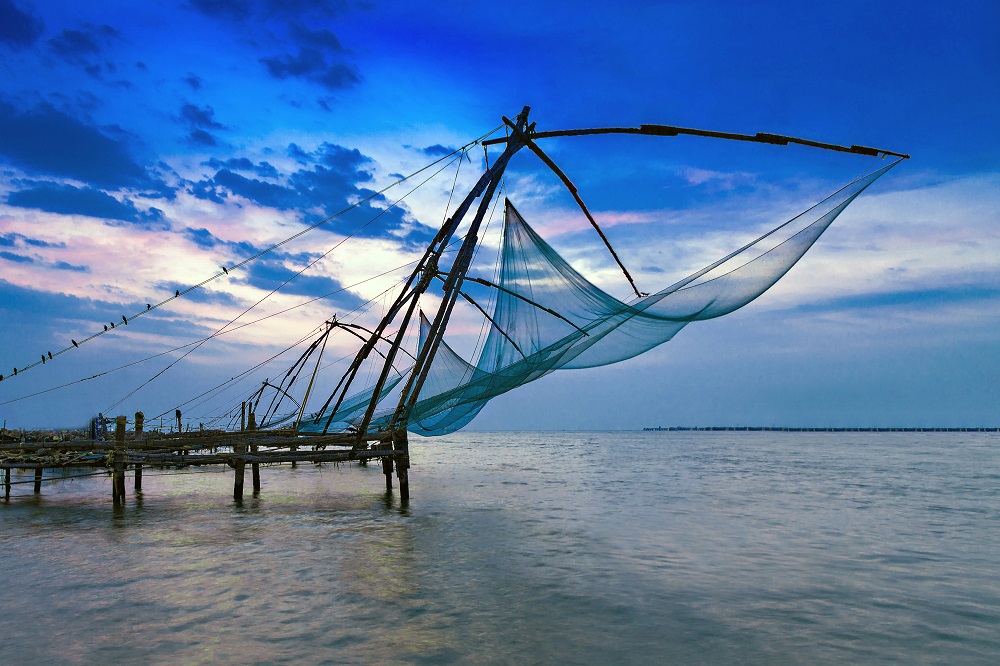 Heralded as the 'Queen of Arabian Sea', Kochi is a beautiful amalgamation of rich history, tradition and contemporary trade practices. Kochi offers you a variety of places to visit and savour the different flavours of Kerala. Enjoy a marvellous sunset with your family or your significant other at Kochi's beautiful beaches or just hold hands and take a walk by the Marine Drive promenade. These memorable experiences can come true with our Kerala honeymoon packages that include Kochi as a must-visit destination. The commercial capital of God's Own Country, Kochi is one of the best tourist places in Kerala.
Best time to visit:
The months between October and February is the best time to visit Kochi. With temperatures ranging between 17˚C to 33˚C, this is the best time for couples on their honeymoon and beach lovers to explore Kochi. For nature lovers, the best time to visit Kochi is during the rainy season, during the months between July to September. Since this is not a peak season, you will see a low influx of tourists. Kochi is a treat to the eyes during the rainy season when it turns emerald green in colour with nature being in its best form! Another reason why Kochi is a prime inclusion in our list of Kerala tourist places to visit.
Places to visit:
Mattancherry Palace (Dutch Palace), Pardesi Synagogue (Jewish Synagogue), Veeranpuzha Beach, Santa Cruz Basilica, Cherai Beach and Fort Kochi are some of the best places to visit in Kochi, that are all covered in a typical Kerala trip package.
Kochi is famous for the use of Chinese fishing nets, so don't forget to witness these extraordinary fishing nets with the backdrop of a beautiful sunset by the beach! For such incredible experiences with your loved one, you can check our Kerala honeymoon packages here. For a fun trip with your friends and family, opt for our Kerala tour packages right away!
3.) Guruvayur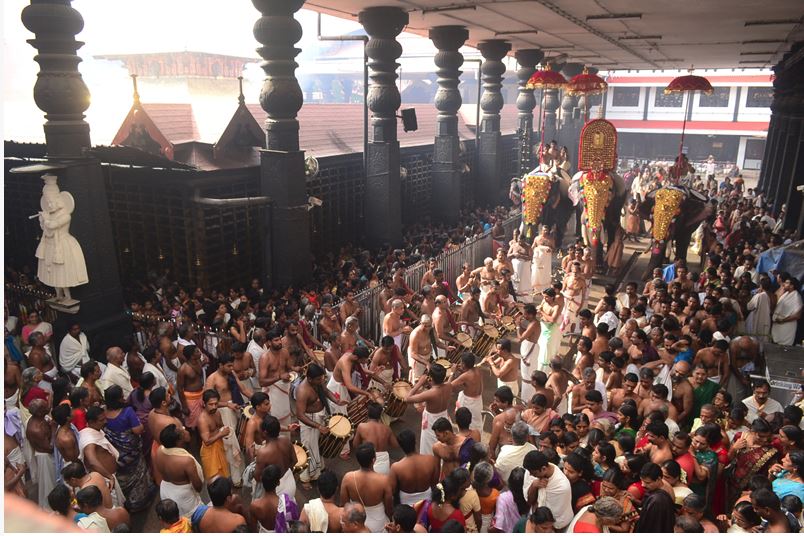 Situated in the Thrissur district of Kerala, Guruvayur is believed to be the home of Lord Krishna. One of the most famous tourist places and a pilgrimage town in Kerala, Guruvayur is famous for the ancient and red-roofed Guruvayur Temple. Hindu devotees often make offerings of fruits, spices or coins, equivalent to their weight at this temple! Being the fourth largest temple in India, in terms of the number of devotees that visit the temple every day, it has become one of the prime pilgrimage centres of South India and an important part of our Kerala packages.
Best time to visit:
The months from October to February are the best months to visit Guruvayur. You will encounter less crowd and a pleasant weather. If you want to be a part of the annual Guruvayur festival which takes place in the months of February or March, you can plan your Kerala tour accordingly.
Places to see:
Apart from the Guruvayur Temple, the ISKON Centre and the Mammiyur Mahadev Temple are worth paying a visit. Other tourist places include Parthasarathy Temple, Chamundeswari Temple, Chowalloor Shiva Temple, Harikanyaka Temple and Venkatachalapathy Temple. You can also visit the Palayur Church and a unique elephant sanctuary at Punnathur Kotta.  To make these incredible experiences a part of your Kerala tour packages, plan your incredible holiday today!
4.) Kovalam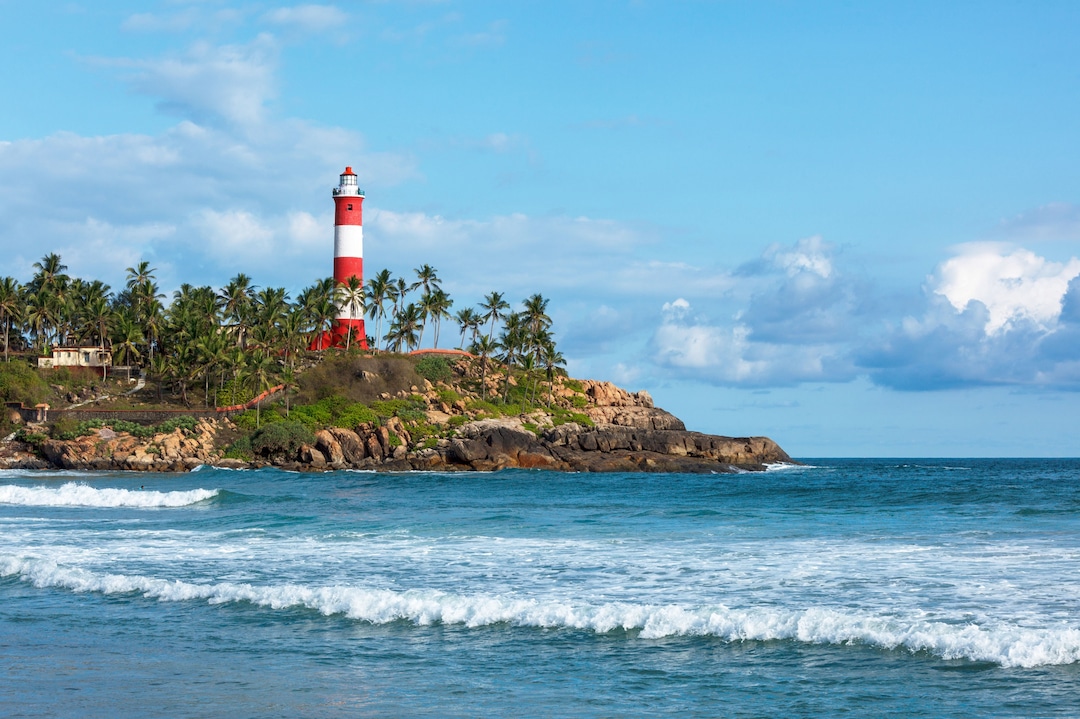 A jewel amidst a beautiful paradise, Kovalam is full of calm, serene beaches, art galleries, grand castles and quaint temples! One of the most visited tourist places in Kerala, Kovalam is famous for the stunning Kovalam Beach that is considered to be one of the most popular beaches for surfing in India! Kovalam is an idyllic place with quaint spots for the traveller in you to unwind and introspect; a perfect reason for you to include this destination in your list of Kerala tourist places to visit.
Best time to visit:
The best time to visit Kovalam is during the months of November to February. The temperature is moderate and the atmosphere is very pleasant, making it easier for sightseeing, beach hopping and enjoying strolls around the town.
Places to see:
Kovalam Beach, Beemapalli Mosque, Hawa Beach, Samudra Beach, Karamana River, Halcyon Castle, Kovalam Art Gallery and Valiyathura Pier are some of the best places to visit in Kerala.
5.) Munnar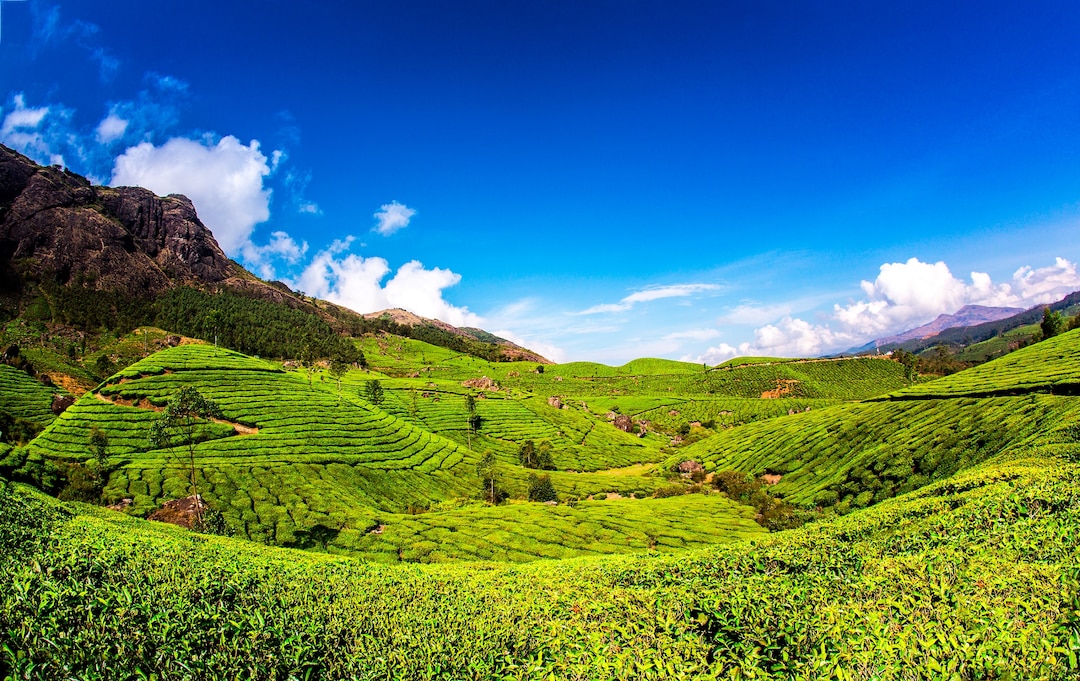 Lush green plantations, misty mountains and heavenly scenic views make Munnar the honeymoon capital of Kerala. Mesmerizing would be the perfect word if we ever have to describe Munnar.  A heaven hidden in God's own country, Munnar is one of the best tourist places in Kerala and has beautiful quaint spots to go around with your significant other.
Best time to visit:
The best time to visit Munnar would be during the winter season (December –February) and the rainy season (June – September). You can enjoy various activities like rock climbing, rappelling and trekking in the winter season. The rainy season, on the other hand, is very quiet, as most tourists avoid Munnar during rains. You can enjoy a beautiful and a quiet time with your loved one during the rainy season! Blessed with serene beauty and breath-taking views, the hill station of Munnar is one of the best tourist places in Kerala for all kinds of travellers.
Places to see:
Mattupetti Dam, Kolukkumalai Tea Estate, Top Station, Blossom Park, Eravikulam (Rajamalai) National Park and Chinnar Wildlife Sanctuary are some of the most interesting places to visit in Munnar. For your ideal honeymoon vacation to this beautiful spot, check out our Kerala honeymoon packages right away. You can also check out other Kerala packages for an unforgettable experience with your family and friends.
6.) Palakkad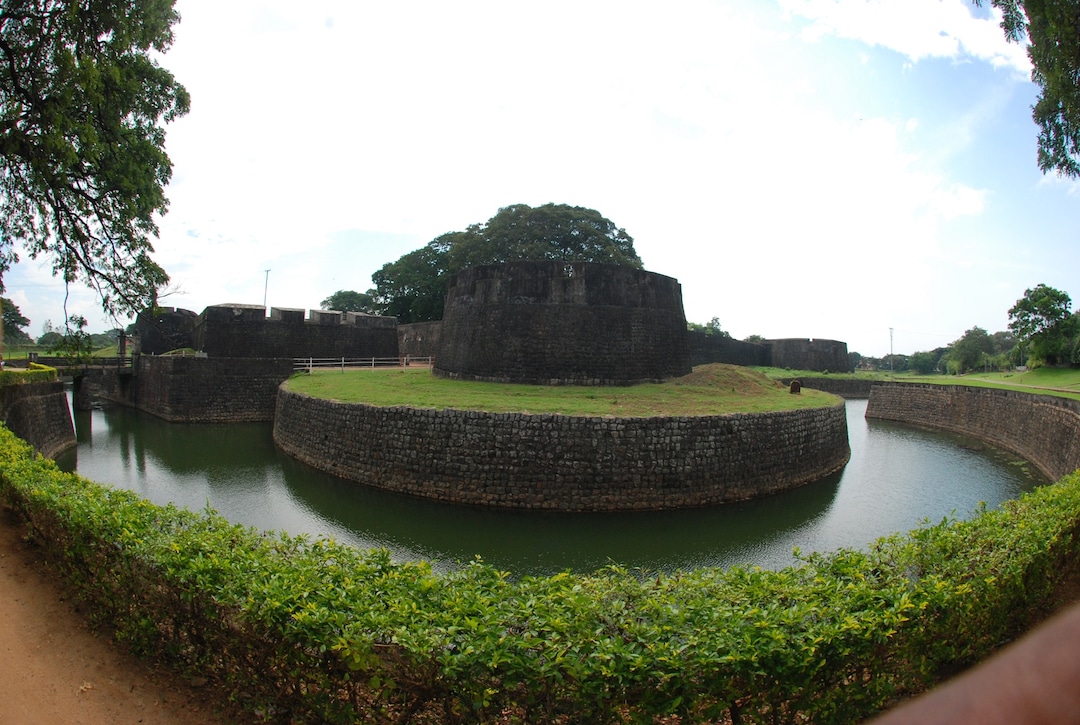 The seventh most populous town in Kerala, Palakkad is a perfect stopover for wildlife, monuments and Ayurveda! With a unique blend of nature and culture, Palakkad provides ample options for a short vacation. Known as the 'Rice Bowl of India', Palakkad is home to beautiful old temples, artistic sculptures and paintings, all of which combine together in perfect harmony to become a part of a quintessential Kerala trip package!
Best time to visit:
Palakkad is a landlocked district and hence the summers here are extreme. Therefore, the best time to visit Palakkad is during the winter season between the months of November and March. However, you will have to plan and make arrangements well in advance as Palakkad sees a high influx of tourists during these months. With our customized Kerala travel packages, planning a trip to the 'Rice Bowl of India' becomes all the more easy!
Places to see:
Palakkad Fort, Parambikulam Wildlife Sanctuary, Silent Valley National Park, Malampuzha Dam & Gardens, Rock Temple, Kalpathy Temple and Nelliyampathy Hills are some of the most famous places to visit in Palakkad. Get a chance to visit this beautiful place and find out why this picturesque town makes it to the list of best tourist places in Kerala.
7.) Thiruvananthapuram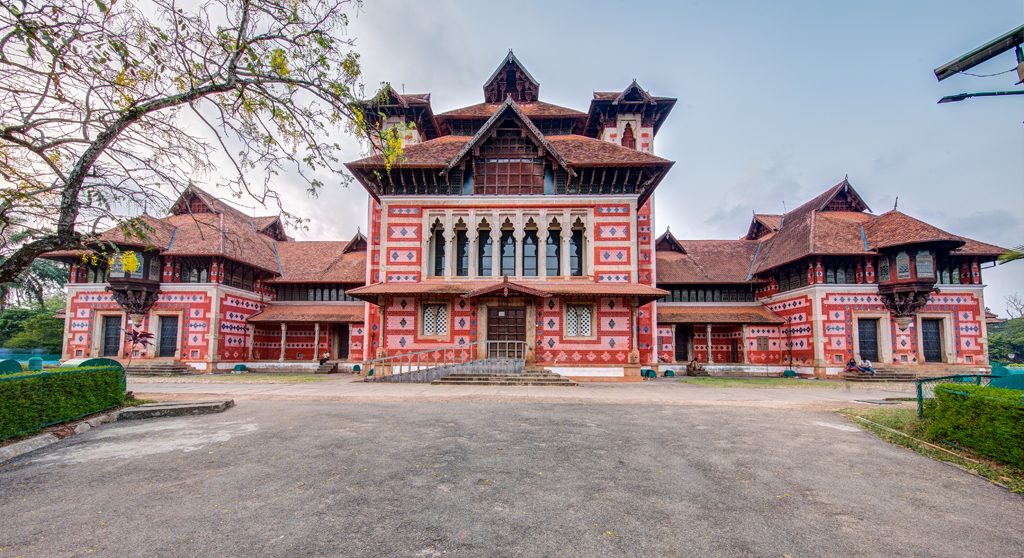 With a maximum number of green landscapes and public parks, Thiruvananthapuram is rightly called the 'Evergreen City of India'! With long sandy beaches, slope stations, backwaters, tidal ponds and tranquil shorelines, Thiruvananthapuram/Trivandrum is a destination for all types of travellers! Thiruvananthapuram has to offer to you the best of beaches, famous religious centres, monuments and an unmatched natural beauty. It is an immaculate mix of rich history and fascinating legacy with a mystifying blend of diversity that can be experienced with any of our Kerala tour packages.
Best time to visit:
The best time to visit Thiruvananthapuram depends upon your likes! If you love the monsoons, Thiruvananthapuram is a lush-green paradise. Although the climate is a bit humid, the overall breezy air lends the environment a cool climate. If you prefer otherwise, the best time to visit Thiruvananthapuram is in the winter season, during the months from October to March. The climate is very pleasant and provides a perfect setting to enjoy sightseeing!
Places to see:
Padmanabhaswamy Temple, Napier Museum, Attukal Temple, Kowdiar Palace, Thiruvananthapuram Zoo, Vellayani Lake, Chandrashekharan Nair Stadium, Malankara Church and Palkulangara Devi Temple are some of the most famous tourist places that you can visit during your Kerala tour.
8.) Wayanad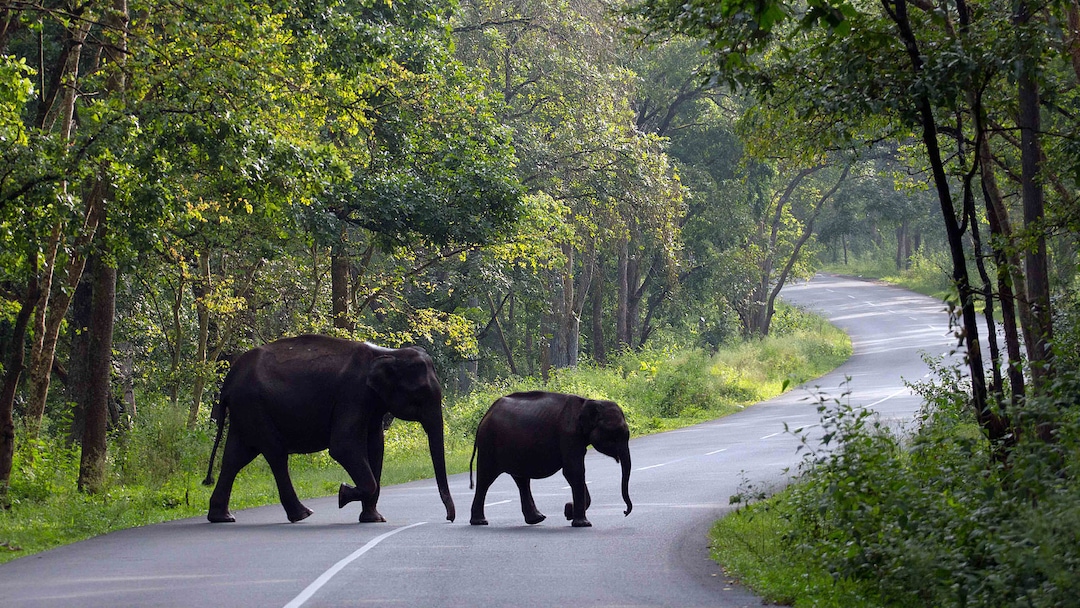 A whiff of spice in the air, lush green paddy fields and mist covered mountains around you and coffee, tea or coconut plantations all over; Welcome to Wayanad! Away from the bustling city life, Wayanad is one of the best holiday destinations in South India and definitely counts as one of the top-rated tourist places to visit in Kerala. Derived from the word Vayal Nadu, Wayanad literally means 'The Land of Paddy fields'. Famous as a hill station getaway, this quaint little place situated in the north-east region of Kerala has piqued the interest of everyone, right from adventure lovers to honeymooners!
Best time to visit:
Wayanad in winters is like a dream come true! The months from October to March are considered to be the most ideal time to visit this natural paradise. Tourism is at its peak during this season when travellers from all the world head to this beautiful getaway for peace of mind and relaxation. Monsoons at Wayanad are also preferred when nature is at its best and short trips become easily possible to explore this quaint hill station in the Western Ghats.
Places to see:
Eddakal Caves, Chembra Peak, Neelimala View Point and the Wayanad Wildlife Sanctuary. Wayanad brings you a picture perfect getaway with serene spots and splendid scenery. Get ready to travel to this peaceful sanctuary with our customized Kerala packages right away!
 9.) Thekkady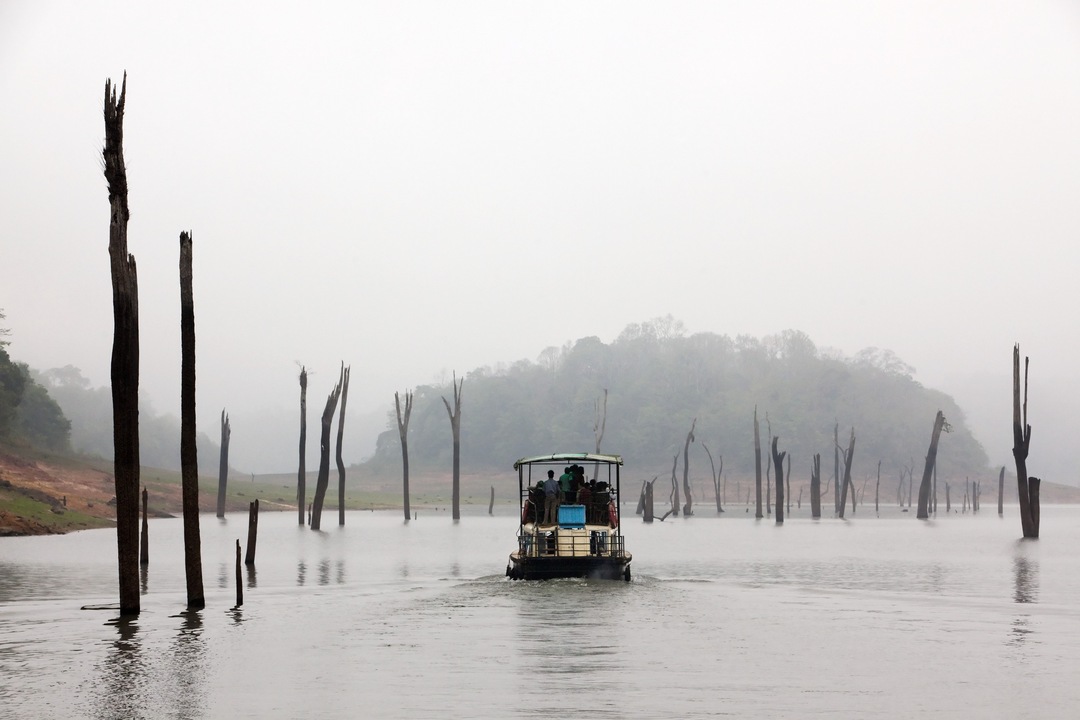 A delightful haven for a large variety of flora and fauna, Thekkady is an important tourist destination and one of the most beautiful places to visit in Kerala. It is home to the Periyar National Park, one of the largest and finest wildlife reserves in the country. Enjoy a peaceful boat ride on the Periyar Lake and get a chance to witness the different wild animals that inhabit the nature reserve. Thekkady sings of enchanting forests, beautiful mountain trails, picturesque plantations and tranquil man-made lakes that elevate and adorn the natural beauty of this place. It is the dream destination for anyone who loves nature, wildlife and adventure! Besides being the perfect retreat for a relaxed and pleasant holiday, Thekkady is also considered to be a favourable spot for cultivating natural spices such as black pepper, cardamom, cinnamon, nutmeg, nutmace, ginger and clove.
Best time to visit:
Winters are the perfect time to visit Thekkady. The town is located at an altitude of 700m above sea level, which offers a pleasant and cool climate that is ideal for sightseeing. There are many festivals that take place during the winter season at Thekkady, which can give you an opportunity to discover a different aspect of this place altogether! If you love the monsoons, there is nothing like exploring Thekkady and Periyar during the rains!
Places to see:
Periyar National Park, Murikkady, Chellar Kovil, Anakkara, Pattumalay and Mangala Devi Temple are some of the best places in Thekkady that you can visit and explore to your heart's content. Be a part of an incredible wildlife experience as you travel to Thekkady and make it an unforgettable part of your journey along with our customized Kerala travel packages.
10.) Varkala
This destination is a beautiful story that unfolds along the coast of the Arabian Sea with red laterite cliffs overlooking the pristine beaches and caressing the edges of the beach cum temple town. Varkala is home to some of the best beaches in Kerala and is a favourite spot for backpackers and leisure travellers. The coastal city also hosts the 2000-year-old Janardan Swamy Temple, an important pilgrimage site which has earned the epithet of 'Dakshin Kashi' or 'Benares of the South'. The famous Papanasam Beach here is said to have medicinal and curative properties which is why believers head to its holy waters to cleanse their souls and wash away their sins. Varkala is the perfect blend of religious calm atmosphere along with relaxed untapped beaches; a paradise of tranquillity with a touch of spiritual solitude is what attracts travellers to this unique destination!
Best time to visit:
Winters from October to March are considered to be the most preferred season to visit this beautiful beach town. The temperatures dip considerably and the climate is pleasant during the day and cool at nights. Summers do get hot and humid but there are lesser crowds which make for a peaceful and quiet holiday by the beach.
Places to see:
Varkala Beach or Papanasam Beach, Paravur, Kappil Lake, Janardan Swamy Temple, Sivagiri Mutt & Samadhi and Anjengo Fort are some of the best tourist spots at this destination. Discover this tropical paradise and preserve the memories of this quaint and picture perfect beach temple town with our customized Kerala holiday packages.
Kerala is a perfect specimen of how the humankind can artistically co-exist by complementing each other. A trip to this land not only lets you witness this co-existence but also lets you create memories that are inclined to the core nature of the earth and yourself! Kerala leaves so many visitors spellbound and manages to satisfy all the desires to escape into pure nature. With the classic leisurely feels of the destination, it has always been the traveller's favourite choice. So, when are you heading to God's Own Country?