Reading Time:
9
minutes
 "It takes a lifetime for someone to discover Greece, but it only takes an instant to fall in love with it."
Greece is a nation steeped in mythology that extends its views about gods residing on Mount Olympus. It provides you with experiences that will make the passage of time seem to fly by while your adrenaline pumps!
Greece is renowned for its lovely weather, breathtaking scenery, and fascinating history and all of these can be witnessed at an affordable cost for any traveller. So visiting here is like travelling back in time with much awe & appreciation. Whether it is the Aegean coastline of Santorini or the ancient structure of Athens, Greece attracts tourists from across the globe. Besides, it is one of the destinations that can be visited at any time of the year. So, every month has its gems to be revealed.
Before you browse through Greece travel packages, read the blog to know about the seasons in Greece and a suitable time for you to visit this marvellous country.
Tourism in Greece typically wakes up after Easter Sunday with the peak seasons following right after. But there is no bad time to visit Greece. Travellers mostly book their holiday packages to Greece in the late spring, early summer, or early fall for the most pleasant weather. At this time, every venue is accessible.
April through June or September through October is the best time to travel to Greece. While autumn has balmy seas that have been heated up through the long summer months, spring brings wildflowers and fewer tourists.
Let's look at Greece with each and every season in detail:
Summers in Greece  
They say Greek summers are endless. Perfect for taking a dip in the sea, largely April, May, and early June provides ideal weather for businesses to open their doors for tourists to explore the streets. Santorini, especially, with its blue-roofed churches in Oia, built at the edge of the cliffs overlooking the Aegean Sea, welcomes a rush of sight seekers and romanticists. Greece's summer is the best time to visit Santorini, which ranks at the top of the list of all Greece holiday packages.
Though the weather in June takes a peak and can get hot and toasty for the romantic in you, it is still considered the best time to visit Greece for a honeymoon. Pack plenty of sunscreen and light, loose-fitting clothing if you are planning to visit in the summer. This time of year may be too hot and muggy in Greece, but no less beautiful. Imagine crystal clear turquoise water reflecting the white-washed houses of Santorini and Cretan beaches shimmering in clear blue waters.
Also known as the "Greek Summer" months, late June to early September will have you sunbathing and swimming on the clean shores of Chania, a city on the northwest coast of a Greek island, Crete. It is also the best time to visit Greece from India as it will be a good time off for you when most of India is witnessing heavy monsoons. This time of the year will also quench your party-seeking thirst with the buzzing nightlife of Mykonos, Paros, Ios, and Skiathos.
Autumn in Greece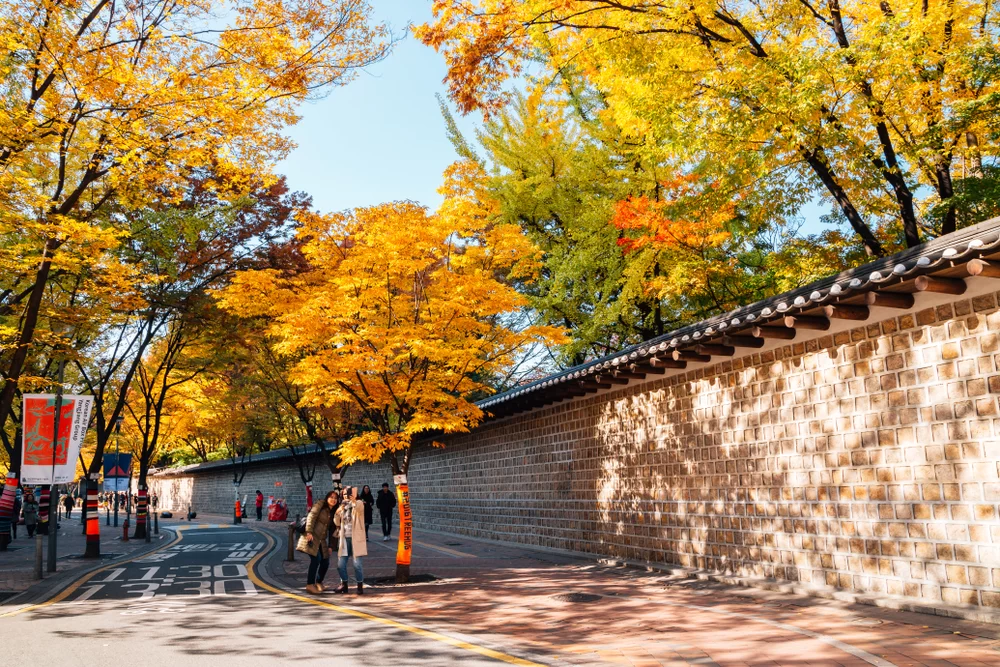 Even though the Greek name for autumn may be the most difficult to remember, the season will have you handpicking olives from the olive groves of Evvia and wine tasting from the vineyards of Crete.
Autumn in Greece is not only perfect for hiking or mountain biking in Naxos with its archaeological monuments and temples of Greek deities but also for roaming around the less crowded streets of Athens. Though this high shoulder season starts to wind down in September, autumn is still considered the best time for mountain amblers in Greece.
Following the hot season, the seas in autumn are much warmer, and tourists can spend a long time on the beach without sunburns. In fact, the fall season will not let you down if swimming is your top goal.
And if you value peace & tranquility while having to enjoy popular destinations at the same time, autumn is the best time to go to Greece. You get to witness some jaw-dropping archaeological sites without stifling crowds and exhausting heat. In addition, you can visit Santorini, walk around its steps, have the roads to yourself and enjoy excellent Greek food.
Winters in Greece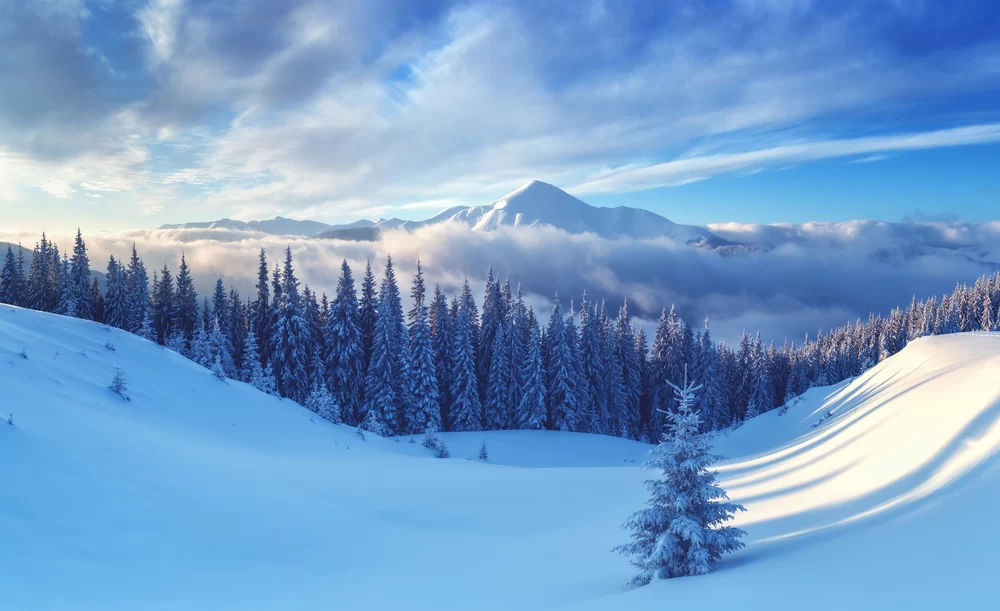 By the end of November, the warmth of endless summer in Greece will be gone. Most businesses have shut down to hibernate. That, however, does not mean that it is a bad time for tourists who prefer quiet areas with less busy restaurants and tourist destinations. Visiting Greece this time around will also be easy on your pocket with hefty discounts. Although Greek winter is nowhere as popular as the Easter times, you may still enjoy vivacious winter theatres in Athens that feature Greek satires and slapstick comedies.
When compared to other European countries, December and January in southern Greece are relatively mild and pleasant. However, the weather gets colder in February with empty beaches, snowfall on the mainland, and snow-capped mountains in Evia and Crete.
Additionally, if you love winter sports, you can snowboard and ski on Parnassos' slopes and the northern slopes of Mount Olympus.
The best season to visit Greece is in the winter if you do not want to spend time on the beaches or get a tan, but make sure to check for accommodations to see what is open and available.
Spring in Greece
Also known as the shoulder season, Spring in Greece begins in March and ends in May, with March still reeling from the winter frost and April and May progressing towards warmer temperatures.
Greece in full bloom is something that very few tourists ever get to see, so travelling during the spring is a great idea. Greece experiences beach weather for the entirety of May, and inhabitants start including a day at the beach into their weekend routine. The Greek islands are possibly best visited in May since the weather is starting to warm up for swimming while remaining mild enough to enjoy spending the entire day outside in the sunshine.
Greece in spring is considered the best time to visit if you enjoy fewer crowds, warmer weather and more individualised service everywhere you go. In addition, you get access to cultural and traditional events that are typically only available to locals.
Another benefit of visiting Greece in spring is witnessing one of the largest and most populous Greek islands, Crete. It welcomes nature in its full bloom at this time of the year. There is no better season to visit the famous Samaria Gorge, one of the longest gorges in Europe and a major tourist attraction of Crete.
Before You Go
Greece is a country that can be visited all year round! The weather is ideal for enjoying the outdoors. There is always something to do, whether you want to go island hopping, explore old ruins, or simply relax on some gorgeous beach. Rightly one of the rare countries that exhibit any time is a good time to visit Greece. So, plan your must-awaited Europe trip by exploring the best holiday packages to Greece with Veena World.