Reading Time:
9
minutes
Auli is a hill-stationed situated in heart of Uttarakhand that happens to be one of the most enchanting places to spend quality time with your loved ones. Auli honeymoon packages and family vacations are booked throughout the year because of its favourable climatic conditions. While the summer months are pleasant, the winters are ideal for witnessing snowfall. You can make your campsite or stay in a luxury resort, Auli has something for everyone! Make sure to book a tour package that you customize according to your travel needs. Moreover, you can take the climatic conditions into consideration, so that you can make the most of your trip according to your personal preferences. To plan a vacation in Auli, here are three shades of this hill station that you can enjoy:
Winter 
The season of bonfires, barbecue, and cosy evenings is the best time to visit Auli without a doubt. Snow-capped mountains welcome you with a blissful aura that makes Auli in December the perfect holiday destination. It is the best time to visit Auli for making the most of the snowfall pouring down on this hill station. Be it a solo trip or a family vacation, the months of December, January, February, and March are very popular among tourists from all over the world. You will find skiing enthusiasts in Auli having the best time in this season. Besides this, you can enjoy a Since the climatic conditions are harsh, it is recommended to pack warm clothes to safeguard yourself from getting hypothermia. Also, a tour package with top-rated accommodations and transportation should be booked to have a magical experience. The snowfall time in Auli is ideal for families with children to play games in the open and have a gala time! You can even plan a picnic and make your vacation simply unforgettable.
Summer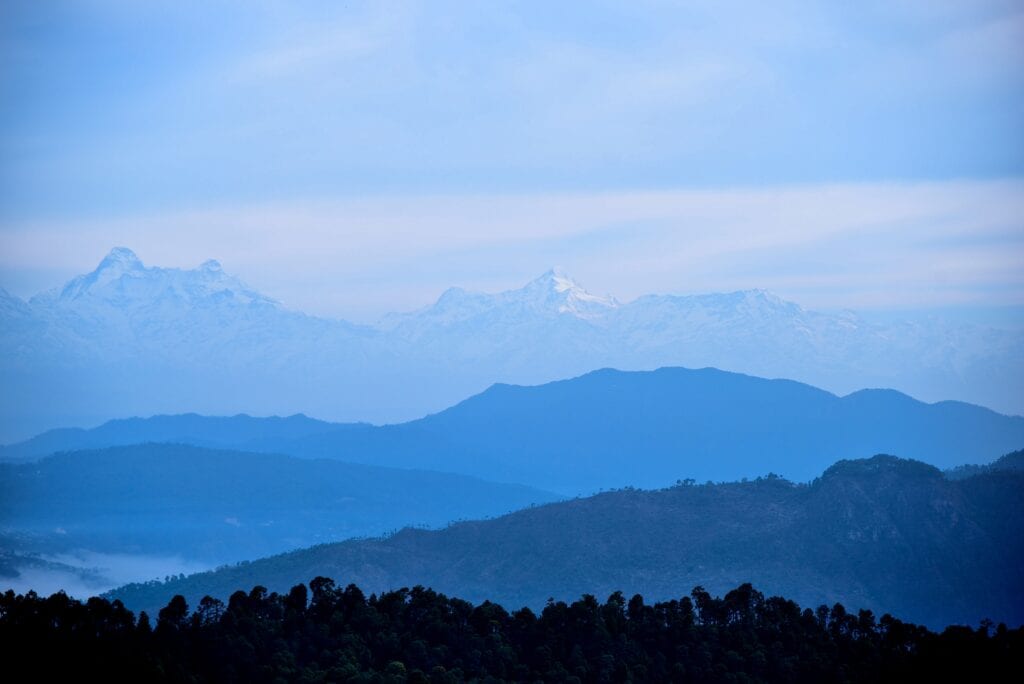 A lot of people visit Auli to get some relief from the scorching heat during the summer months of April, May, and June. This is the best time to visit Auli with your family because children have a summer break and can relax without a worry about the world. Auli tour packages during this time of the year are very affordable if you book one in advance. This is because a number of travellers are planning to vacation in this hill station, so you cannot look for the right vacation package nonchalantly. Auli for Indians in the summer is the best place to spend time visiting temples and exploring the magnificent Himalayas. Outdoor activities like camping with your friends or family, hiking up a mountain range, and walking around the local markets are popular among tourists from all walks of life. You will find a kid skiing like a professional in Auli and a local guiding people on various trekking trails. Thus, it is the best time to visit Auli in all its vibrant glory.
Monsoon 
If you cannot wait to see the beauty of this hill station till winter comes, then the monsoon season can be the best time to visit Auli. The only catch in this is that you will come across a lot of landlines and roadblocks en route from Delhi, Chandigarh, and other nearby cities. Also, August receives the maximum amount of rain, so the scope of camping or trekking is very limited. However, if you just want to get lost in the scent of petrichor, hot chai, and freshly-made pakodas, then it is the best season to visit Auli. Away from the hustle and bustle of your city, here is a hill station with solitude awaiting your presence. It is also the best time to visit Auli on a low-budget trip as the prices of most tour packages are discounted significantly. But if you wish to enjoy a few places in this hill station, then it is better to plan a vacation in the month of September when the heavy rainfalls have simmered down. There is a nip in the air, so make your jackets and shawls are a part of your luggage.
Top 4 Places to See in and Around Auli: 
To have a memorable time in Auli's snowfall or pleasant summers with your friends and family, you can choose a season that would be suitable for your vacation. If you are looking up "places to visit Auli" on the internet, then let us make your life easier by giving you four of the most popular places that you should visit on your next trip:
1. Joshimath Temple 
One of the most revered temples in Uttarakhand is Narsingh Devta Temple also known as Joshimath Temple. The significance of this shrine is its deity, the fourth incarnation of Lord Vishnu which is half man and half lion. Keeping this in mind, millions of pilgrims visit this temple every year to pay their respects to Lord Narshimha. You can take a taxi or a bus ride from Auli during the summer or winter seasons, which is the best time to visit this holy place.
2. Nanda Devi National Park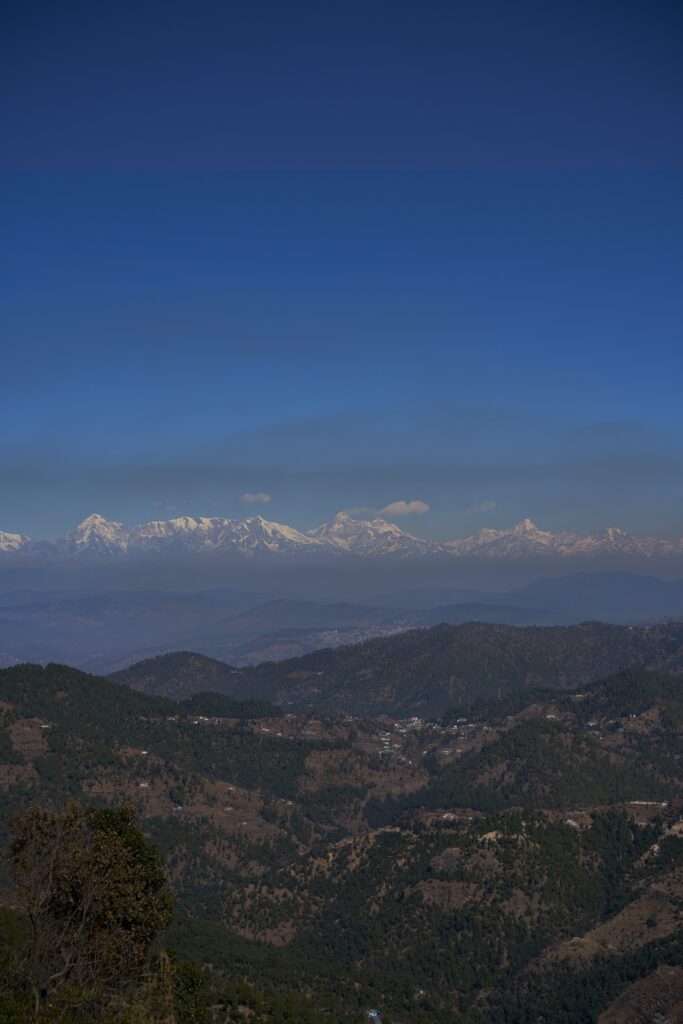 Set on the peak of Nanda Devi is a piece of paradise that will make you forget all your worries and appreciate Mother Nature. The Nanda Devi National Park is one of the most beautiful places to see in Auli with your loved ones. The unique flora and fauna of this reserved area are worth visiting at least once on your vacation. This UNESCO World Heritage should be a part of your itinerary so that you can learn more about Uttarakhand's ecosystem properly. The entry fee per person is Rs. 2500 respectively. You can hire a private car or cab from Auli to visit this national park in the best season, i.e, between June and September.
3. Artificial Lake 
A man-made lake nestled in the health of the Greater Himalayan Range is Auli's most precious treasure. This artificial lake is a tourist attraction that you can visit during the summer months to have a picnic with your family or friends. If you happen to be in this hill station, then the chances of this lake being frozen are high. So, you can click insta-worthy pictures near the highest man-made lake in the world! Our recommendation would be to have a hot cup of coffee with some snacks at the Clifftop Club located right next to this lake on your way back.
4. Gorson Bugyal
Although trekking at the Gorson Bugyal is possible all year round, it is best to visit this region in Auli during summer time. The untouched beauty of these meadows will make you fall in love with nature for sure! Gorson Bugyal's trek covers mountains peaks like Kamet (7756 m), Mana Parvat (7237 m), Nanda Devi (7817 m), Dunagiri (7066 m), Hathi Ghodi and Nar Parvat. It is a fairly simple trek during the spring season. But the best time for skiing in Auli on this route is during the winter months when there is enough snow on the hilltops.
With so many places to see and things to do in Auli, you cannot waste any more time contemplating, can you? So, book your tickets right away!