Reading Time:
5
minutes
The city of San Francisco is a marvel in its entirety! The city's experiences are far more intense than what can be written about them. The joy, thrill, amaze, and peace felt here is beyond anything you have before; it is California seeping into you! You will be astonished by how calming such an enlivening city can be!
That's not it; what you will also love is the end number of fun things there are to do in San Francisco! Love the ocean? Then head to the exceptional aquariums and scientific institutions in the city; maybe even hop on to a cruise ship for a calming ride in the ocean. The cruisers near the Golden Gate Bridge are considered as one of the most romantic things to do in San Francisco!
If art is food for your soul, then you should surely visit the prestigious art institutions that adorn the city's cultural esteem. Happen to be a history buff? Touring through the historic house or wandering a historic district will enrich your historical knowledge of this beautiful city of California!
There is no doubting that the very versatile list of things to do in San Francisco caters to every tourist's and resident's needs. Here are the top things to do in San Francisco that will make you fall in love with the city: –
1. Get engrossed in the art at SFMOMA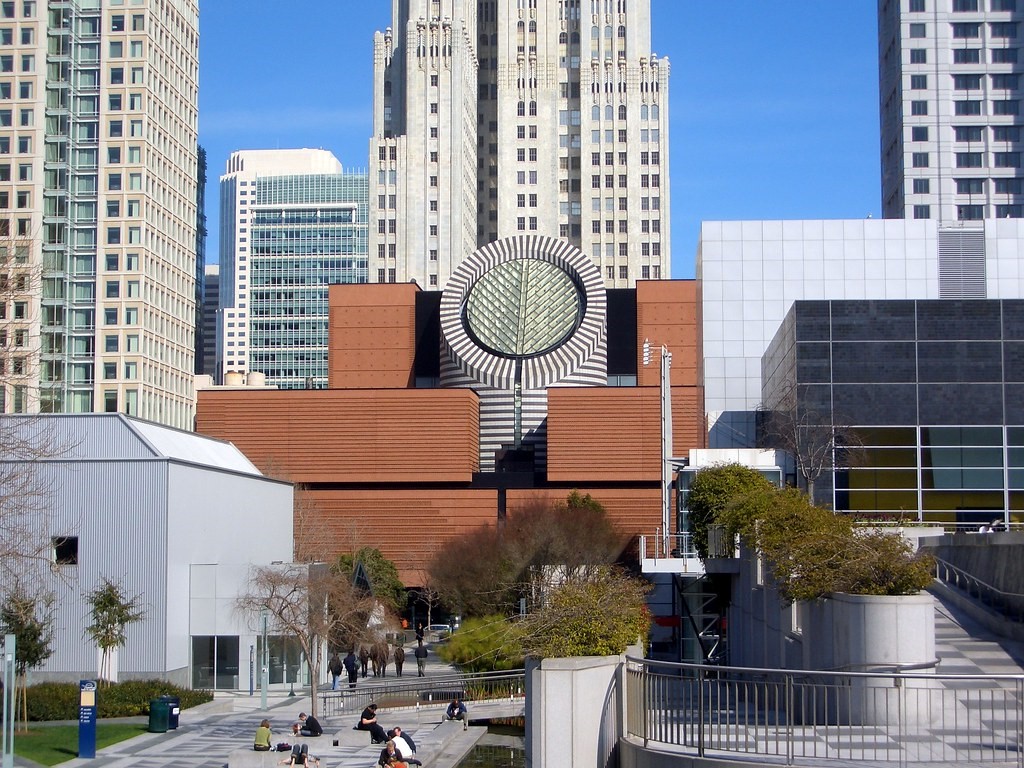 One of San Francisco's major attractions is the San Francisco Museum of Modern Art (SFMOMA). It is with good reason that it has become the largest modern and contemporary art museum in the whole of the USA. Do not miss out on a visit to this stunning art museum at any cost.
Owing to its expansive space, the museum can host extremely well-curated and extensive collections. Some of the highlights include the iconic works of the world-renowned Fisher Collection, like the Andy Warhol and the Alexander Calder. So much so, the incredibly versatile collection at SFMOMA includes everything from sculptures and photography to film and paintings!
Another reason that makes visiting the SFMOMA one of the best things to do in San Francisco is the numerous special exhibits on the Matisse and Diane Arbus and Fisher Collection's "Pop, Minimal and Figurative Art". Even a non-art lover will get engrossed in the amazing artworks at SFMOMA.
2. Experience the oceanic flora and fauna at Aquarium of the Bay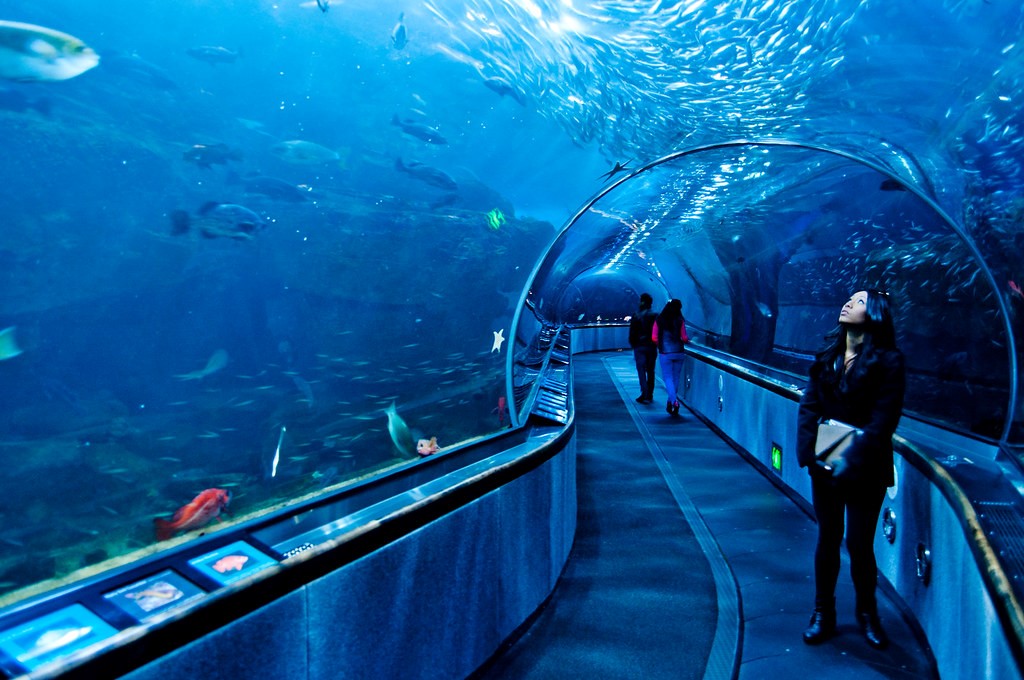 If marine life piques your fancy, then there's no excuse to not visit the Aquarium of the Bay! What makes Aquarium of the Bay one of the most amazing things to see in San Francisco is its distinctive design and the specific focus on oceanic plants and animals. It is insanely popular and very well deserves to be! Besides that, there are some exceptionally fun activities you and your family can participate in; like walking through the crystal-clear tunnels beneath the massive water tank! It is during this walk that you'll find over 20,000 aquatic beings, including the seven-gill sharks. This and a host of several other activities make visiting Aquarium of the Bay one of the top things to do in San Francisco!
3. Experience a little bit of Hollywood's glimmer at Madame Tussauds San Francisco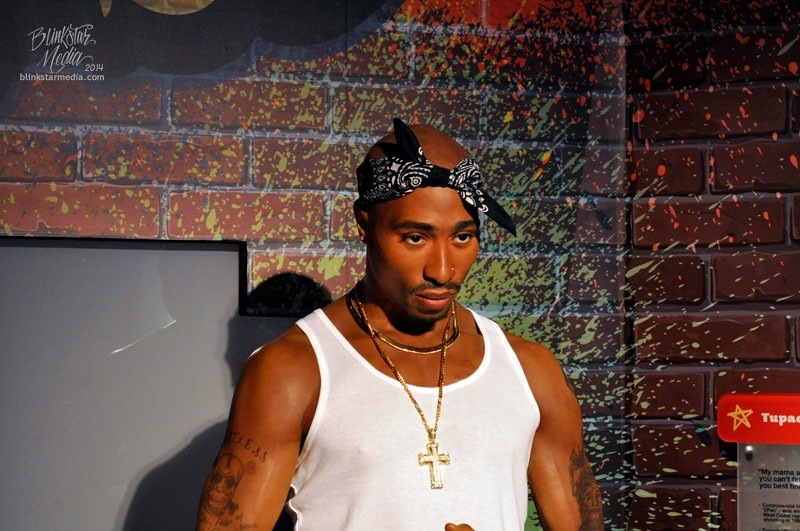 While there isn't the same concentration of celebrities in this part of California as there is in L.A., but there's certainly a little glimmer of Hollywood that can be found in San Francisco! Just pay a visit to the enticing Madame Tussauds here and come face-to-face with many of your favourite celebrities in their signature settings.
The several themed galleries in here focus on the different concepts like music, film, television, and sports. Walking through the recreated versions of your favourite stars through their famous settings like Elton John's grand piano, make going to the Madame Tussauds one of the most exciting things to do in San Francisco.
4. Believe the unbelievable at Ripley's Believe it or Not! San Francisco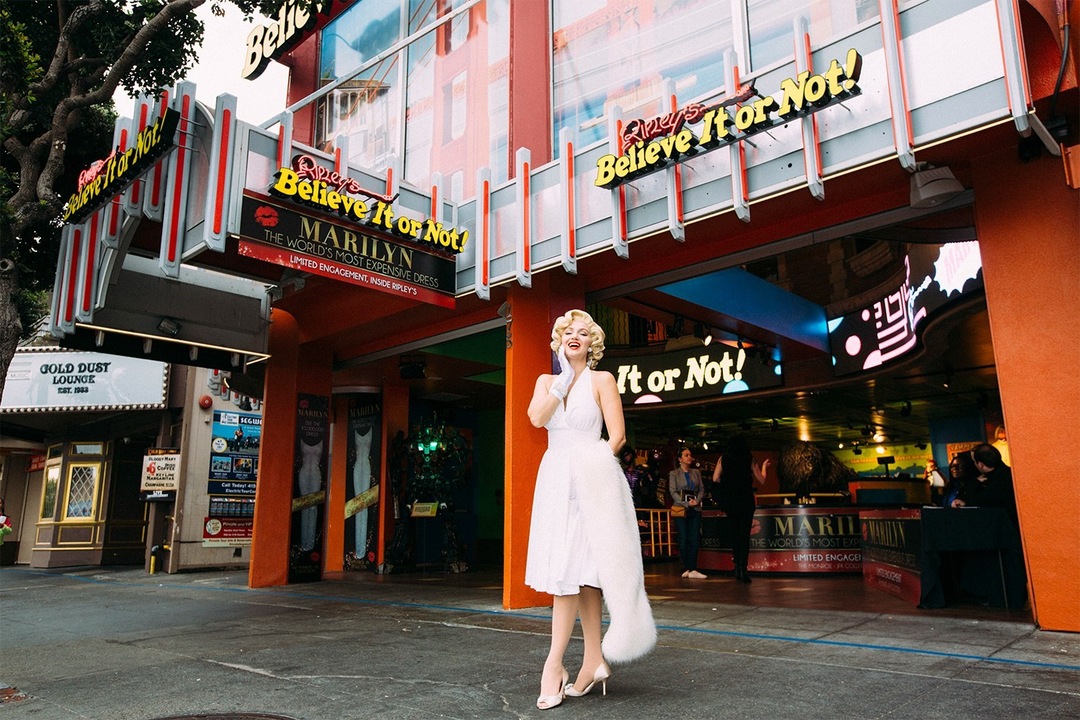 An exceptional destination for fans of all things weird and wonderful is "Ripley's Believe it or Not!" at San Francisco. The highly interactive museum sports over 400 intriguing and unusually fascinating exhibits to explore, and surprisingly most of them are interactive! You can expect everything from real natural artefacts to the quirky works to historical objects to art; and well, let's just say, you will surely find something "odd" to enjoy here.
Also, be sure to pop by the Toy/Candy Factory, which features many of your favourite childhood loves. If you have been looking for unique things to do in San Francisco, then "Ripley's Believe It or Not!" is your best bet!
5. Be amazed at the California Academy of Sciences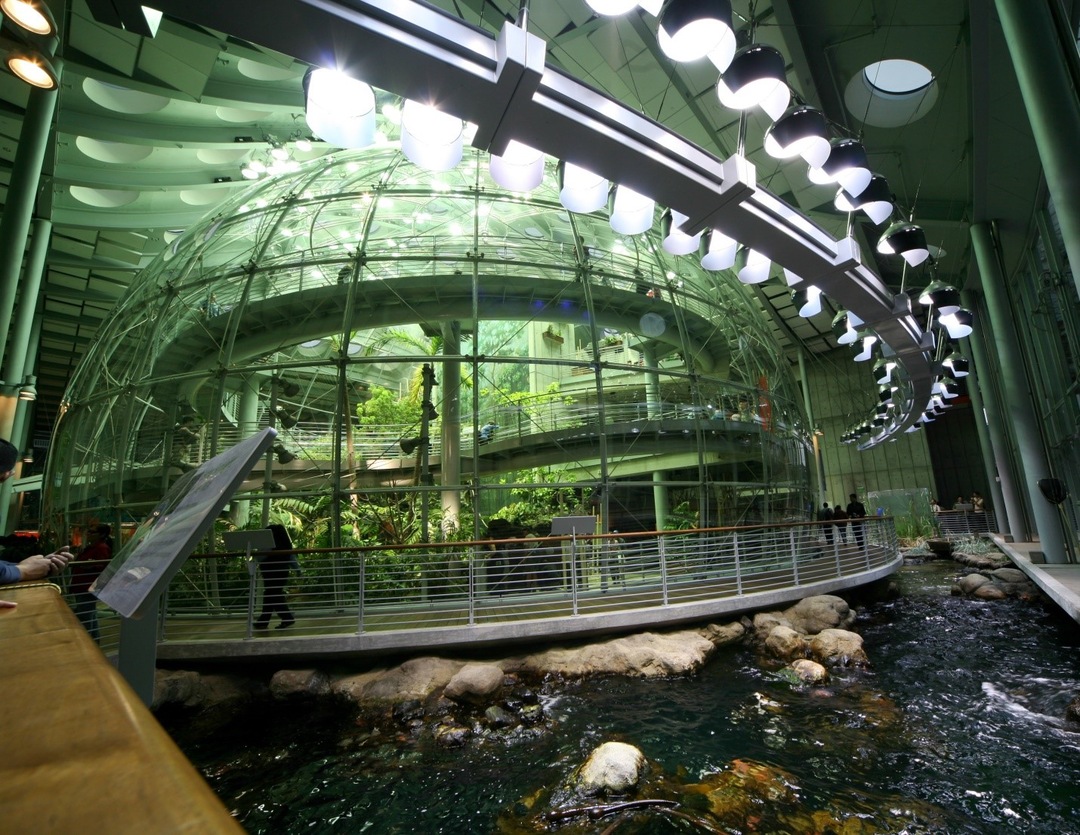 Another signature attraction in San Francisco is the incredibly amazing California Academy of Sciences.  It is also an extremely popular destination in most San Francisco tour packages. Typically a unique institution; California Academy of Sciences is one that combines a natural history museum, an aquarium, a four-story rainforest, and an all-digital planetarium into one truly amazing experience!
The California Academy of Sciences homes almost 40,000 live animals; from playful penguins to Claude the albino alligator! You may also confirm their schedule for the special events like penguin feedings and coral reef sessions; they are quite a sight!
6. Study the history of San Francisco with creeps and a whole lot of fun at The San Francisco Dungeon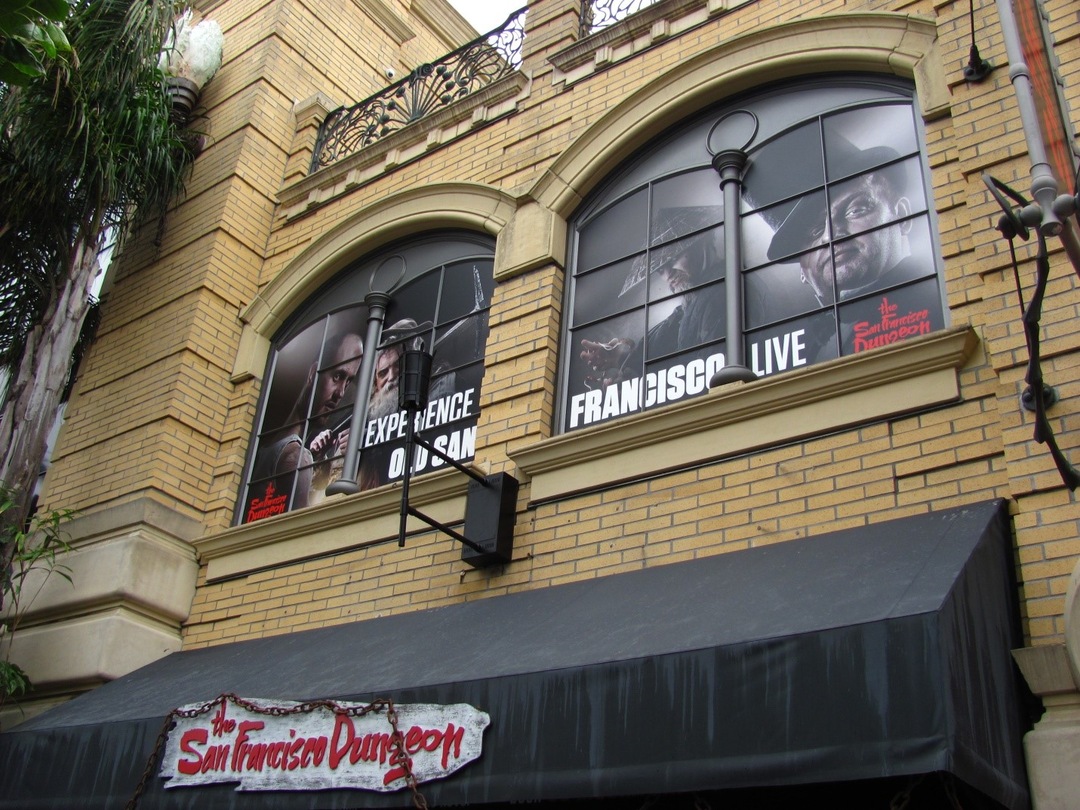 You might have studied something about San Francisco's early history, but you surely haven't seen it explored like this. Your visit to the San Francisco Dungeon will expose you to an experience which will be sordid and shady but will still educate you of the history of San Francisco; however, in a truly unexpected way! This is one of the things you'd want to do at night in San Francisco. Why? For better theatrics!
You may begin with their newest attraction – an exhilarating drop ride they call "Escape Alcatraz." This is while you learn about the experiences of an Alcatraz prisoner in 1915, and then rapidly drop into the pit below in your attempt of the "escape". Next, embark on to the 60-minute boat ride that goes through a variety of historical exhibits and performances. That's not it! Nine little theatrical pieces await your arrival; that is where you'll see the San Fran's gritty past brought to life by some expert actors. The whole experience can be a bit terrifying but is surely a whole lot of campy fun!
This list is a selection of some of the most exciting, incredibly popular, and extremely fun things to do in San Francisco; especially for those visiting the city for the very first time. From art museums and scientific institutions to some of the most special places on the planet like Aquarium of the Bay and Madame Tussauds; there's always something for everyone to enjoy in San Francisco!