Reading Time:
13
minutes
Family vacations always bring out the fondest memories. From the 90s to the 2019s, a lot has changed in how we take holidays but family time just brings you back to happy and simpler times.
Not sure which national park is right for your family? We've rounded up the ten best wildlife safari in the world. From educational activities based on the park's topography and biology to the tall trees, caves and animals in their natural habitat, this one makes for an incredible family getaway. Start planning now!
1. Ranthambore National Park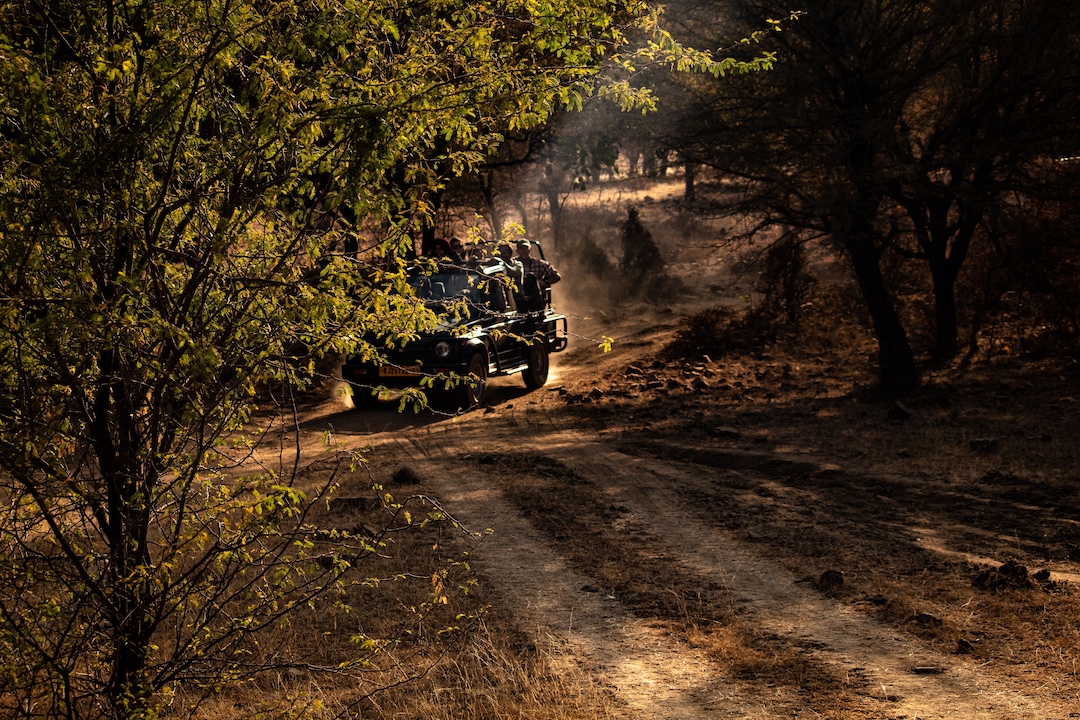 Where: Rajasthan, India
Let's start with a place closer home. The Ranthambore wildlife safari in India is one of the most adventurous safaris. This National Park is located in Rajasthan and was previously a famous hunting ground for the Maharajas. Now a wildlife conservation park, this park is most famous for its Tiger trails and Bird watching tours. Bakula has a lot of waterholes and hence is crowded with wildlife. The Raj Bagh ruins are ancient ruined structures, domes and arches. The Padam Talao is another lake worth visiting. You can see species like Tigers, leopards, Hyenas, Jackals, Jungle cats, Indian Foxes and a wide range of birds like Pelicans, Ibis, Flamingos, Egrets, and Parakeets.
The park is open from October to June and does two trips – one in the morning, another in the evening.
2. Yosemite National Park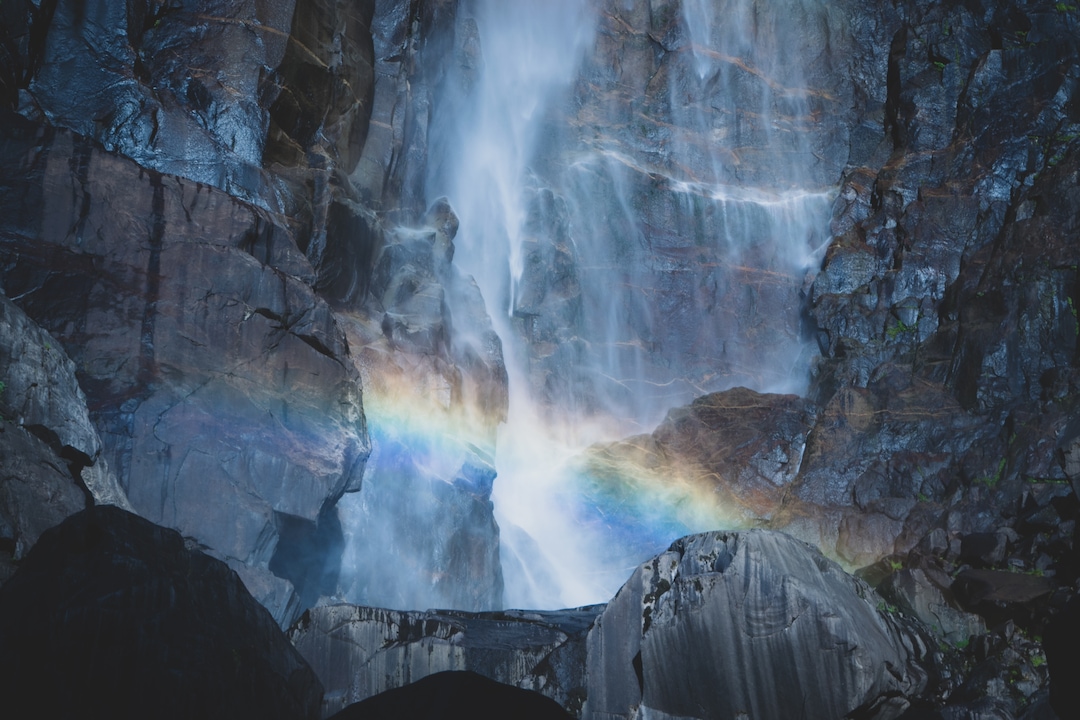 Where: California, USA
Known for its waterfalls, granite cliffs, and clear streams, Yosemite National Park covers 747,000 acres of eastern California, bordering Nevada, and was the third most-visited national park in 2014 with 3.8 million visitors. The park goes above and beyond in welcoming families, namely with their customized Great Yosemite Family Adventure. Families team up to navigate three miles of trails throughout the park with a hand-held GPS, uncovering history and stories from the past and secret treasures set within the mountains along the way. Even if you don't partake, Yosemite's gushing waterfalls and scenic valleys will keep you occupied.
Yosemite National Park is open 24 hours per day, 365 days per year, and no reservations are required to visit. But if you are visiting in the winters, please do a snow check because it usually blocks the way.
3.  Yellowstone National Park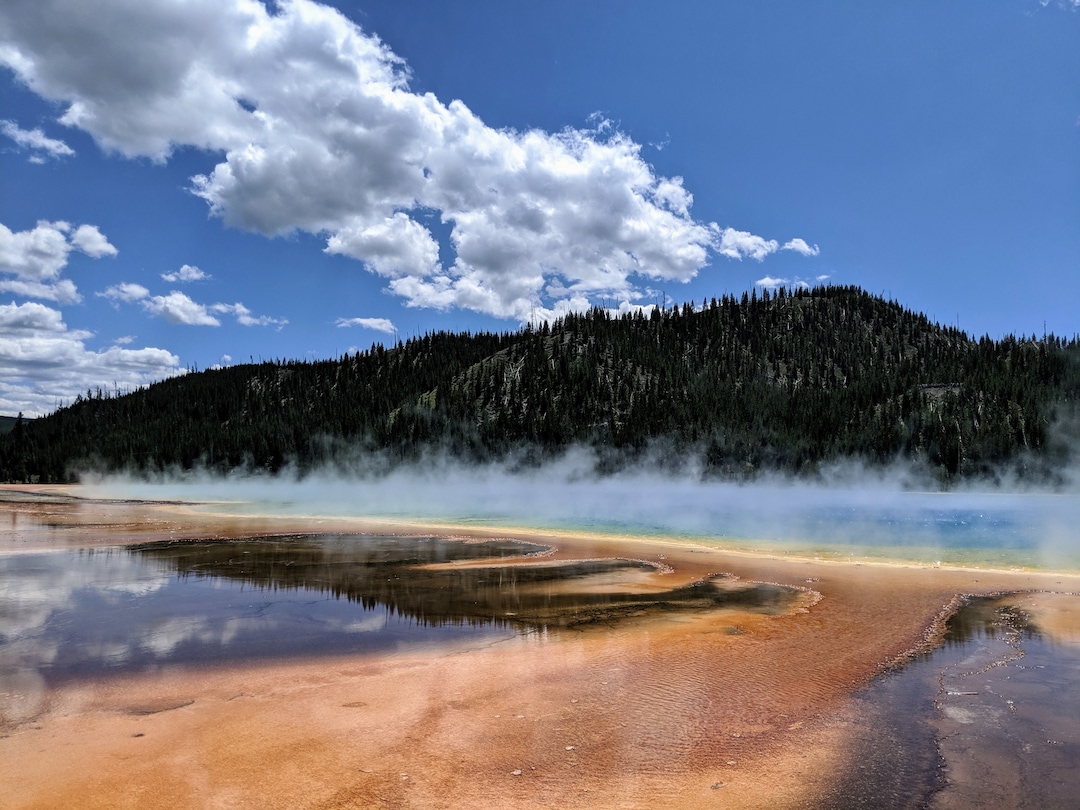 Where: Wyoming, Montana and Idaho, USA
Established in 1872, Yellowstone is America's first national park, signed into law by the then President Ulysses S. Grant. Located in Montana, Wyoming and Idaho, Yellowstone is home to Old Faithful and the Grand Canyon — both icons of the American West. The park is also home to a variety of animals native to the Rocky Mountain region like bison. While the bison are a rare and majestic mammal, most visitors to Yellowstone come to see the bears. At Yellowstone, bears can be seen between March and November, and should be viewed from a distance as they roam freely in the park.
In addition to these 2 large mammals, Yellowstone is home to gray wolves, wolverines, lynx, elk, moose and numerous other small mammals. Yellowstone family vacations are one of the most sought-after owing to its various activities and tours for families and children.
4. Grand Canyon National Park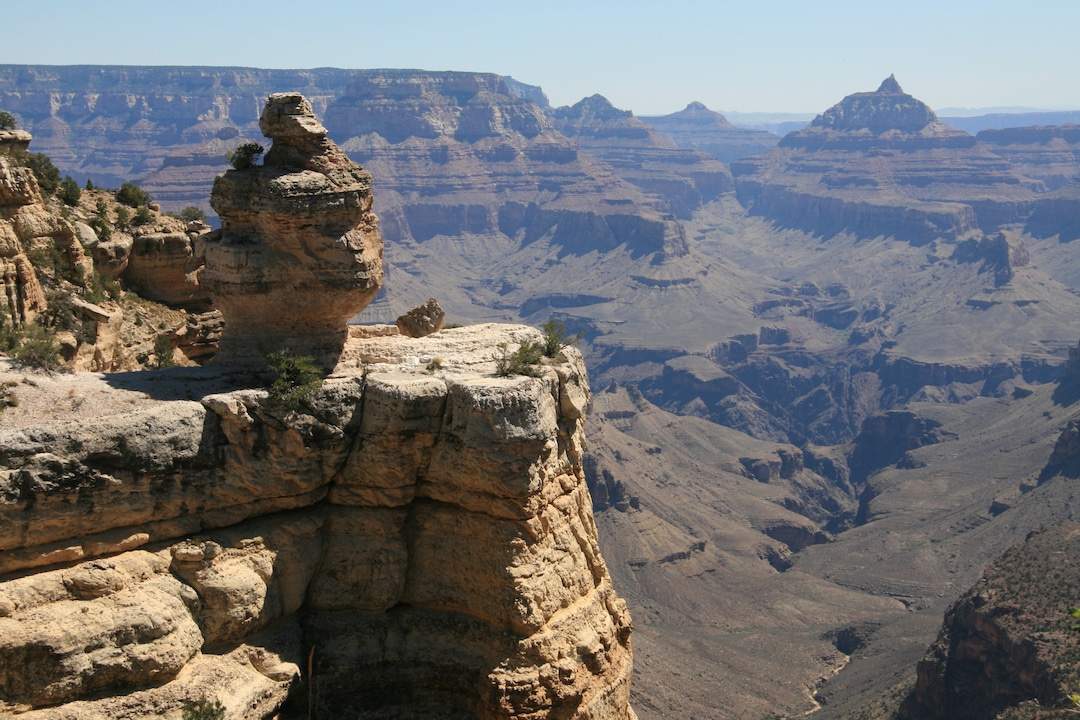 Where: Arizona, USA
There's a reason this age-old family favorite is the second most visited National Park in America, attracting over 5 million people each year.
It's vast – 277 miles long, 18 miles wide, a mile deep– encompassing over 1900 square miles. Considered one of the 7 Natural Wonders of the World, its resplendent colors are the result of 5-6 million years of geologic history revealed by the mighty Colorado River.
Tourists crowd the rim in summer, but hiking into the canyon reveals ecosystems ranging from desert to forest. In addition to wildlife such as Black Bear, Elk and California Condors, the canyon has historically been home to the Pueblo people, who consider it a sacred site.
The Grand Canyon National Park is also a photographer's delight with those artistic formations giving an aesthetic appeal to your Instagram feed.
5. Great Barrier Reef National Park  
Where: Australia
Considered one of the 7 Natural Wonders of the World, the planet's largest coral reef system is also one of its most endangered. This is in large part due to accelerated coral bleaching caused by global warming, and an increase of tourists eager to see it while it's still relatively healthy. The Great Barrier Reef is actually composed of over 2,900 individual reefs and 900 islands stretched out across an area of around 133,000 square miles. Located in the Coral Sea off the coast of Queensland, it's home to 30 species of cetaceans, over 1,500 species of fish, six species of sea turtles, and around 125 species of sharks and stingrays.
The UNESCO World Heritage Site also includes mangroves and salt marshes on the coast, which provide fertile breeding grounds for saltwater crocodiles and frogs. Australia is a beautiful country for a family vacation and the Great Barrier Reef National Park is not to be missed. You can check out wildlife safari tours that can help you choose the best for your next trip.
6. Volcanoes National Park
Where: Hawaii
Experience some of nature's most awe-inspiring wonders at Hawaii Volcanoes National Park. Two celebrated volcanoes—one of them very tall, the other very active—frame this large national park. While volcanism rules the day, pockets of rainforest and grassland shelter rare Hawaiian flora and fauna on the Big Island. Erupting since 1983 and more than 4,000 feet high and still growing, Kilauea is one of the world's most active volcanoes. On the slopes of Kilauea, lush green rainforest borders stark, recent lava flows. This national park displays all stages of forest regeneration—from early regrowth of lichens and ferns to dense forest. This is one of the best national parks to visit with the kids – the United Nations has also named the park both an international biosphere reserve and a World Heritage site.
7. Manú National Park  
Where: Peru
Located just 3 hours from Cusco, this 11,800-square mile park is rapidly emerging as a world-renowned hotspot for birdwatchers. The biosphere reserve, which was named a UNESCO World Heritage Site in 1987, contains over 1000 different species of birds like Andean Cock-of-the-Rock, Hoatzin, Macaws, Spix's Guan – more than the United States and Canada combined! With ecosystems ranging from tropical rainforests to vast grasslands at elevations of nearly 14,000 feet, it's also home to exotic wildlife such as Jaguars, Pumas, Giant Otters, Brazilian Tapir, Capybaras, Spectacled Bears, two species of sloths, and 14 species of monkeys.
8. Kruger National Park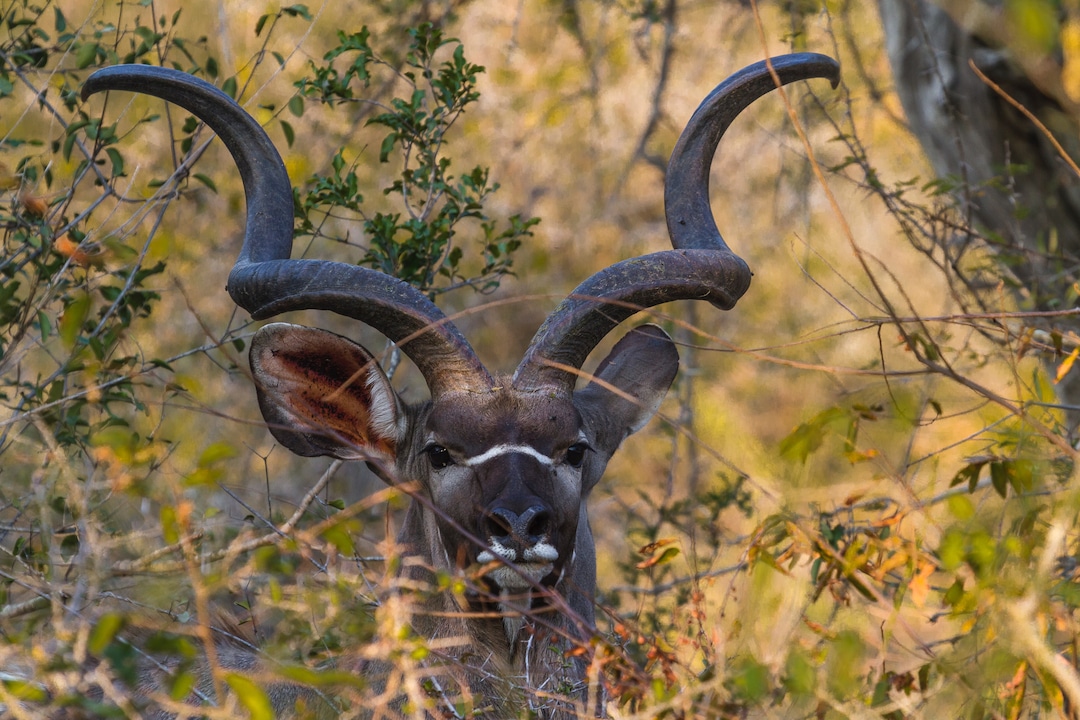 Where: South Africa
Want to see wildlife at its best? Kruger National Park in South Africa is the place to be! One of Africa's largest game reserves, Kruger National Park covers over 7,500 square miles. It's part of the UNESCO-recognized Kruger to Canyons Biosphere Reserve (3rd largest in the world). South Africa's oldest national park is home to an exceptional array of animals, including 517 bird species, 147 species of large mammals, 114 reptile species, and plenty of rare wonders including Black Rhinos and the gorgeous, but Critically Endangered, African Wild Dog.
With 9 main gates allowing access to the various camps within the park, it's easy enough to visit for a day. But with over 28,000 Buffalo, 10,000 Elephants, 5,000 Giraffes, 3,000 Hippos, 2,000 Hyenas, 150,000 Impalas, 2,800 Lions, 2,000 Leopards, 6,000 Rhinos and 17,000 Zebras in the Kruger Park area, you can easily spend a week or more and never get tired of exploring its vast expanse. Best National Park trip for families, hands down!
South Africa is a heaven for wildlife aficionados. Check out the special packages to this country here.
9. Corcovado National Park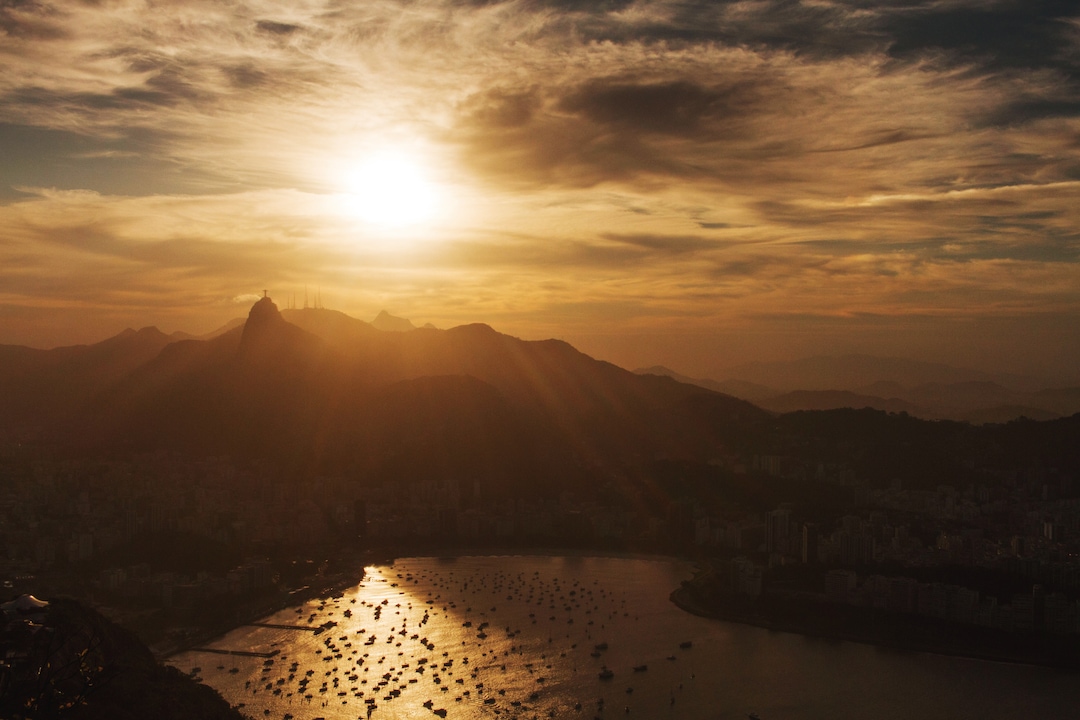 Where: Costa Rica
This one's by far the most biologically intense national park in terms of biodiversity, on this list. This 164-square mile national park on the Osa Peninsula is Costa Rica's largest. Within its borders are diverse ecosystems, including montane forest, cloud forest, prairie and mangrove swamp. All four Costa Rican Monkey species, two kinds of Sloths, two types of Anteaters, Collared Peccary, Caiman, Crocodiles, Poison Dart Frogs and hundreds of colorful bird species have called the Corcovado National Park their home. It's also know for rare species such as the Baird's Tapir, Jaguars and Harpy Eagles.
Just off the coast of the park you'll find Caño Island, which offers exceptional snorkeling and Scuba diving opportunities. The protected waters are home to countless Sea Turtles, Dolphins, Sharks, Rays and even Humpback Whales, who come there to breed each winter. Aqua lovers, this is the place to be!
10. Jim Corbett National Park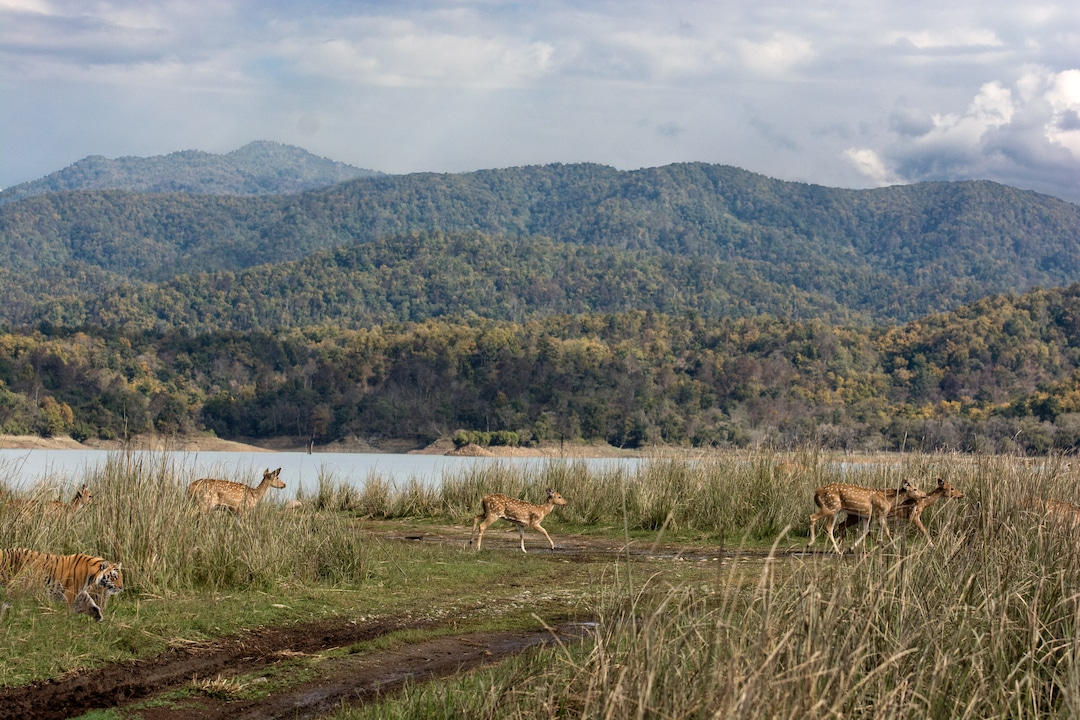 Where: Uttarakhand, India
We started the list with India's majestic tigers at Ranthambore, why not end with the Royal Bengal Tiger commonly seen in the Kaziranga National Park in Uttarakhand. Established in 1936, India's oldest national park was created to protect the endangered Bengal tiger. Named after the British/Indian hunter-turned-conservationist, the park was the first to come under the Indian government's Project Tiger initiative. The park's 201 square miles includes diverse landscapes such as hills, rivers, marsh, grassland and a lake, with elevations ranging from 1,300 to 4,000 feet. Dense forest covers nearly 75% of the park, with 110 types of tree, 50 species of mammals, 580 bird species and 25 reptile species.
Corbett National Park is one of 13 areas in India and Nepal protected by WWF's Terai Arc Landscape Program. In addition to the Bengal Tiger, the program aims to preserve flagship species such as the Asian Elephant and the Indian Rhinoceros by restoring forest corridors for improved migration between parks.
Don't have much time on hand to plan a trip abroad? This one's going to give you a quick adventure of thrill and tête-à-tête with wildlife.
Written by: Aashima Kadakia
Creative ninja and a true follower of 'Work, Save, Travel, Repeat', I love to travel, experience places and bring back stories for a lifetime. Born and brought up in Ahmadabad, I like to visit the same old places, the same cliched tourist spots and destinations, but choose to see the unexplored in the old places. Always inclined towards the mighty mountains in their debate with the beaches!