Reading Time:
6
minutes
New Year celebrations all over the world mark new beginnings and are an opportunity for all to let go of their troubles for the night as they welcome the next year with zeal and gusto. While there are many ways for you to celebrate on New Year's Eve, planning a trip with your loved ones is the best idea! After all, a new place to explore and to mark said new beginnings sounds like the 'perfect plan'. Before you begin looking for the best New Year holiday packages, you will, of course, decide the destination you wish to visit; and to help you out in this regard, here is a list of some of the best places to celebrate the New Year which you should definitely consider for welcoming 2020!
Top Places to Visit for New Year in India 
In India, just like the rest of the world, the New Year is a great cause for celebration. And before you turn your sights abroad, why not consider places to go for New Year celebrations in India itself?!
1. Goa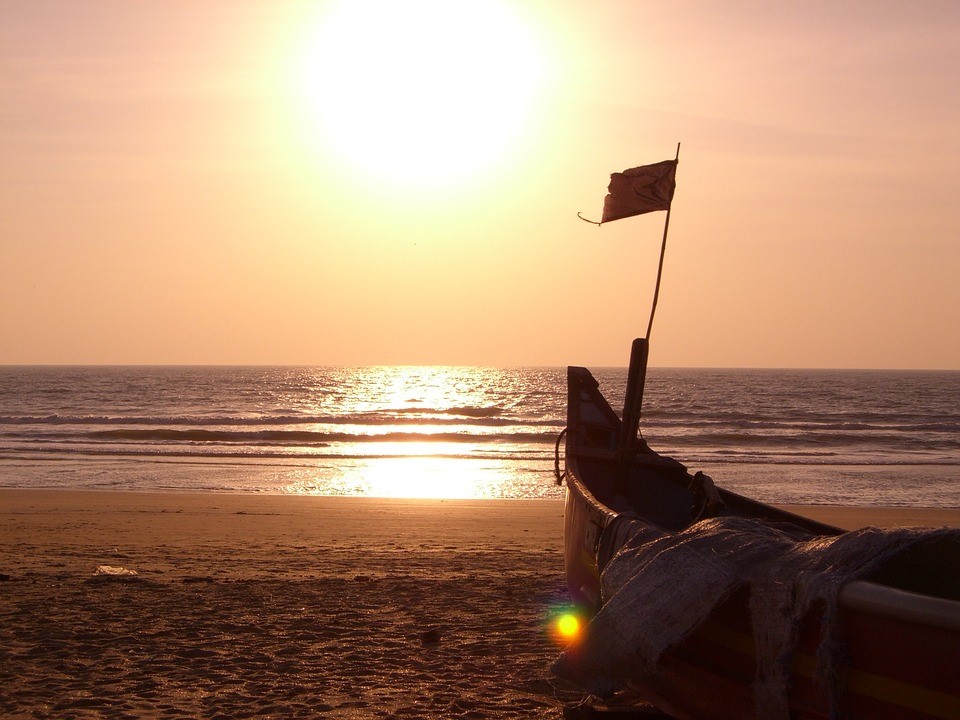 There is no doubt that Goa is one of the best places to go for New Year celebrations. You won't have to look hard to find a great New Year party in Goa where you can enjoy the singing and dancing and, of course, the food. From beach parties to swanky celebrations at five-star resorts, the entire place is lit up in celebration. You can check out the amazing fireworks and the thousands of paper lanterns that are released on the day as you party the night away with a warm and hospitable populace!
2. Puducherry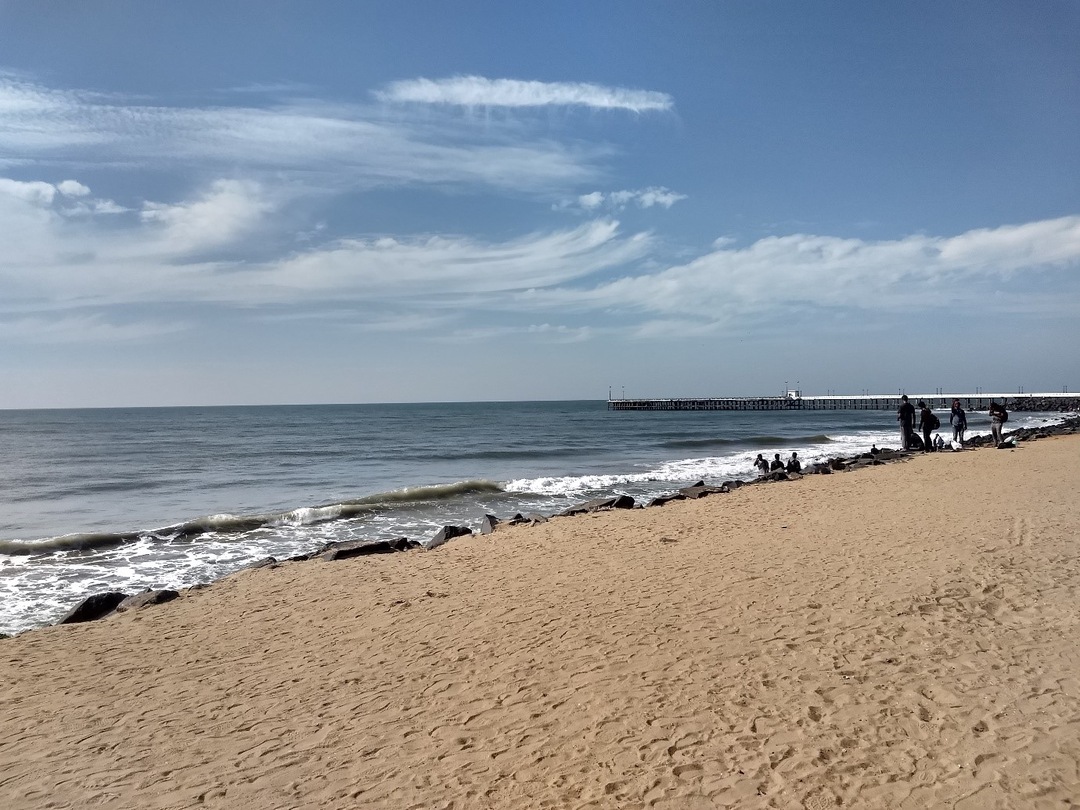 Puducherry has always elicited a rather laid-back vibe and is slowly gaining a reputation as one of the preferred places to visit for New Year. The union territory exhibits a French colonial charm with a mix of different cultures. Here, you can check out the numerous peaceful ashrams or gaze at the old school French architecture as you spend a quiet New Year's Eve. If you want to visit a beautiful beach town but are not in the mood for partying, then Puducherry would count as one of the best places to visit for New Year, offering you a relaxed ambience for a quite yet exhilarating experience!
3. McLeod Ganj, Himachal Pradesh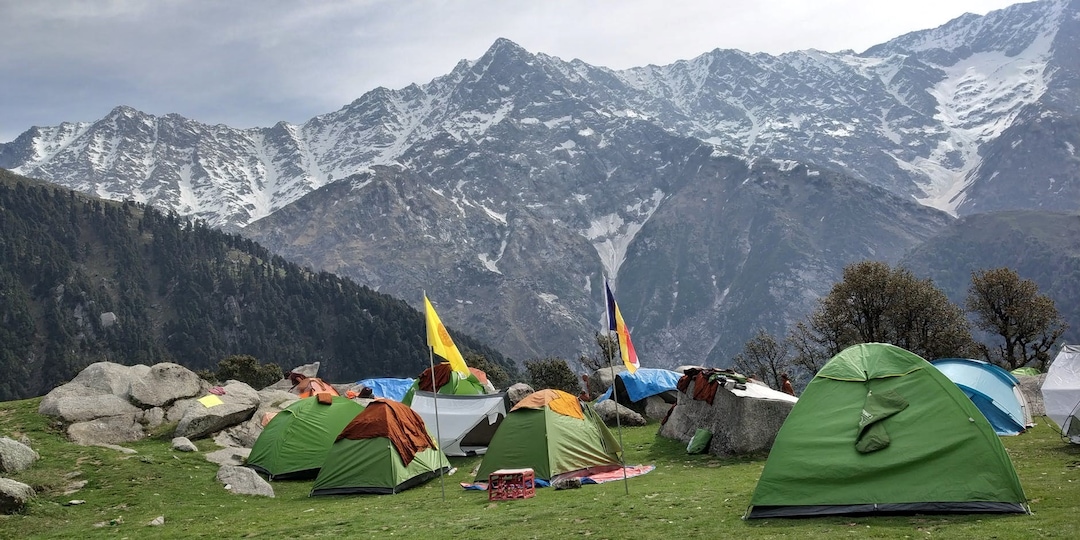 The residence of the 14th Dalai Lama in exile and home to the Bhagsunath Temple, McLeod Ganj offers hills and trekking opportunities for an amazing New Year! What makes McLeod Ganj one of the best places to celebrate the New Year is the ambience that this place has. Apart from partaking in the regular celebrations, you could also opt to trek to Triund and wake up to breath-taking views of snow-covered mountains as you camp in the most beautiful surroundings you have seen. For an offbeat celebration, McLeod Ganj is one of the best New Year holiday destinations.
4. Kodaikanal, Tamil Nadu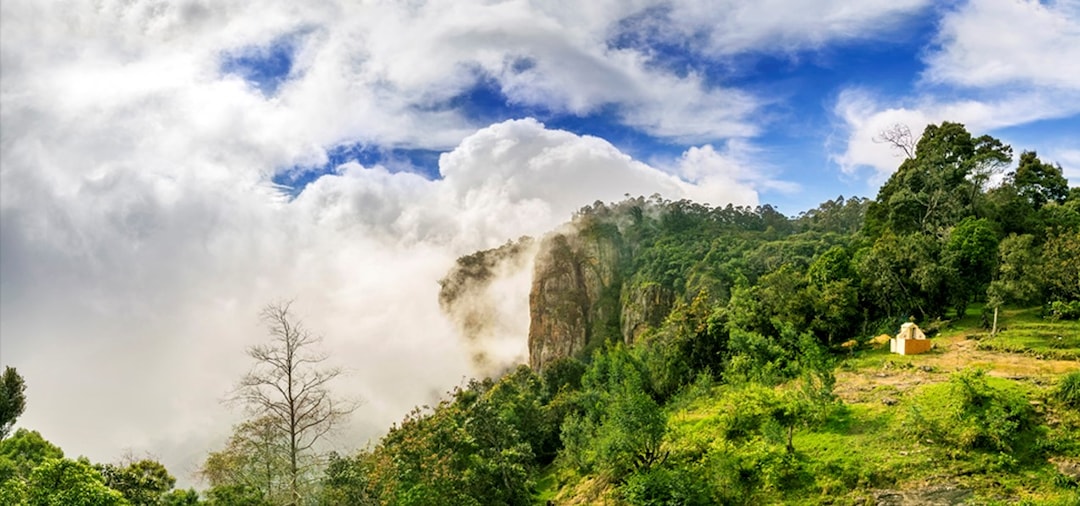 The southern part of India is not just about beach towns and a hot and humid climate; it also has a fair share of green hill stations and quaint valley villages. Visiting Kodaikanal, one of the best places to visit for New Year, will let you rejuvenate amidst lush surroundings with amazing views as you try some of the best coffees in the world! If this is something that speaks to you, then Kodaikanal should be on your list of the best New Year destinations.
5. Delhi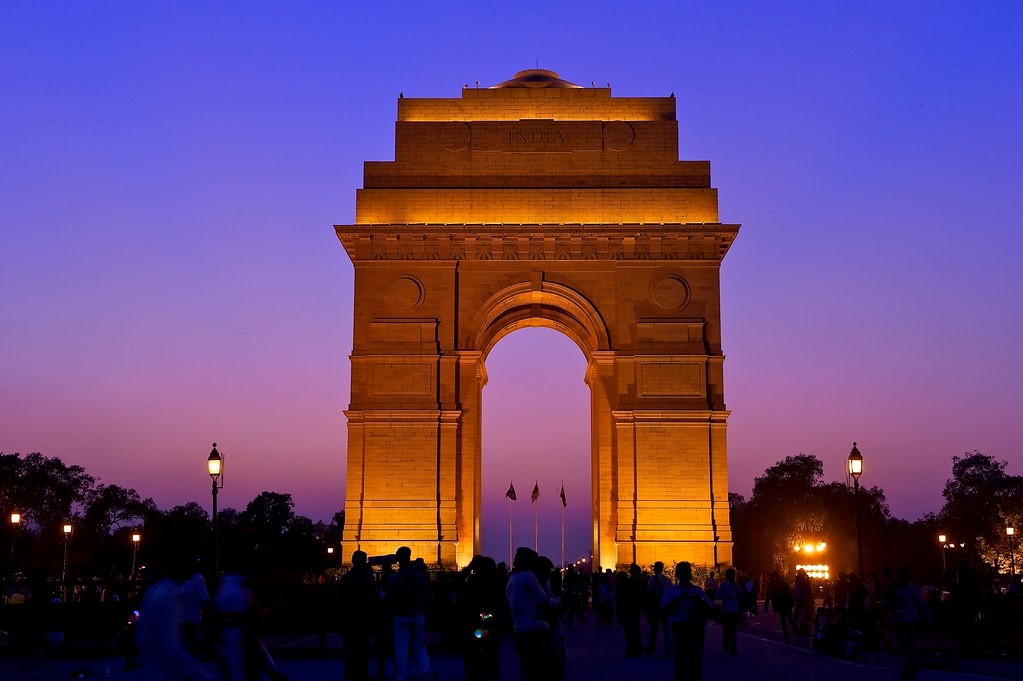 The capital city of India is another one of the places to visit for the New Year. Delhi has been the centre of power in India for ages now and is a great destination to explore at any time. However, the winter season in Delhi is one of the best times to visit. So, why not bundle it with the New Year and experience the nightlife in Delhi? One visit and you'll be able to see why Delhi is considered to be one of the best New Year destinations.
International Places to Visit for New Year
If you have your heart set on an international vacation, here is a list of some of the best places to go for New Year 2020!
1. Paris, France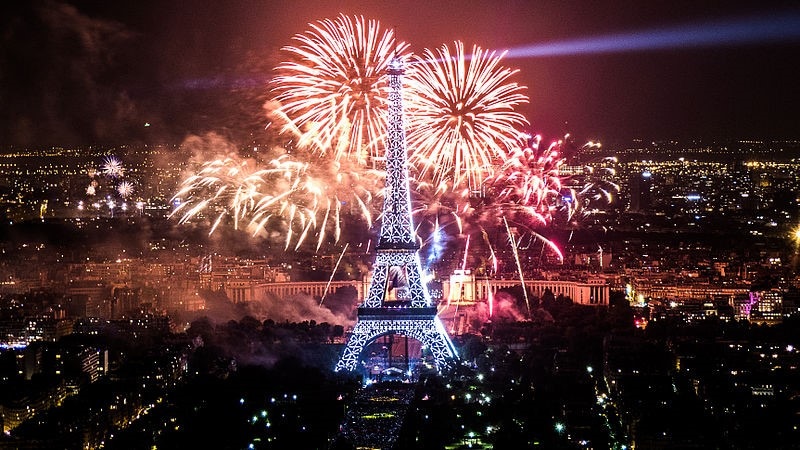 One of the best places to celebrate New Year, Paris offers you a romantic vacation. You can watch the amazing light show and display of fireworks at the iconic Eiffel Tower or hop aboard a New Year's Eve boat cruise along the Seine; Paris is definitely a bucket list destination. Regardless of the type of celebrations you want to enjoy, you will find them all in the streets of Paris. The City of Light truly comes alive during this time, which is why it is counted among the best places to visit for New Year celebrations.
2. London, England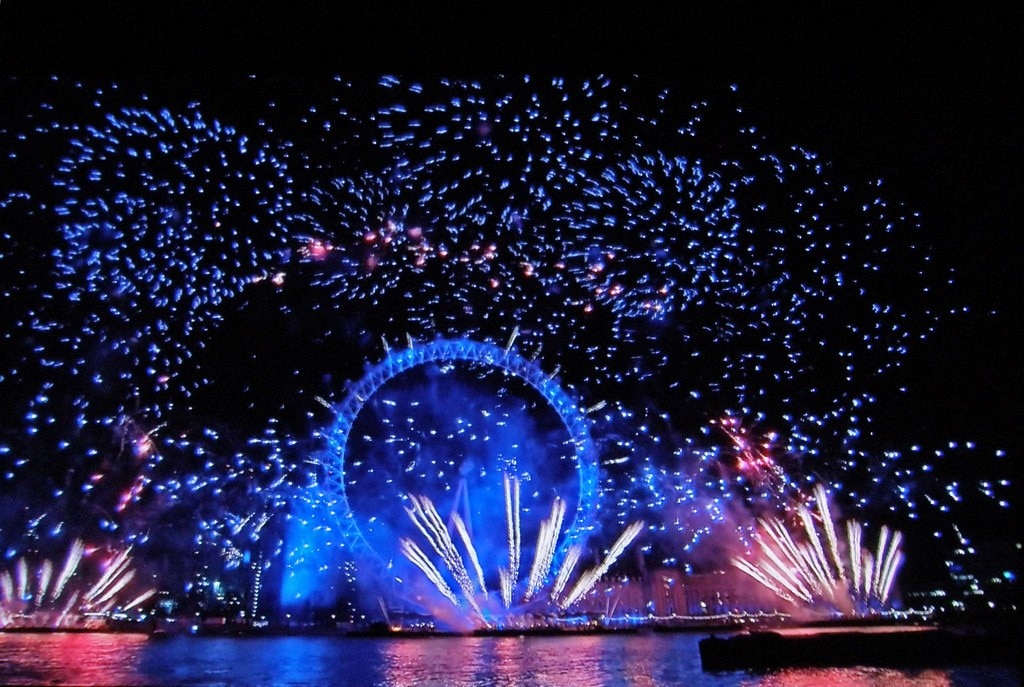 Among the best places to visit for New Year, London celebrates with an elaborate light show as the Big Ben chimes in the background bringing in the New Year, and crowds gaze at the spectacle from the banks of the River Thames. While in London, you can party throughout the night and then enjoy the festivities that continue on to the 1st of January, with a lengthy parade and marching bands, beautifully decorated floats, and a procession of the Queen's horses.
3. Bangkok, Thailand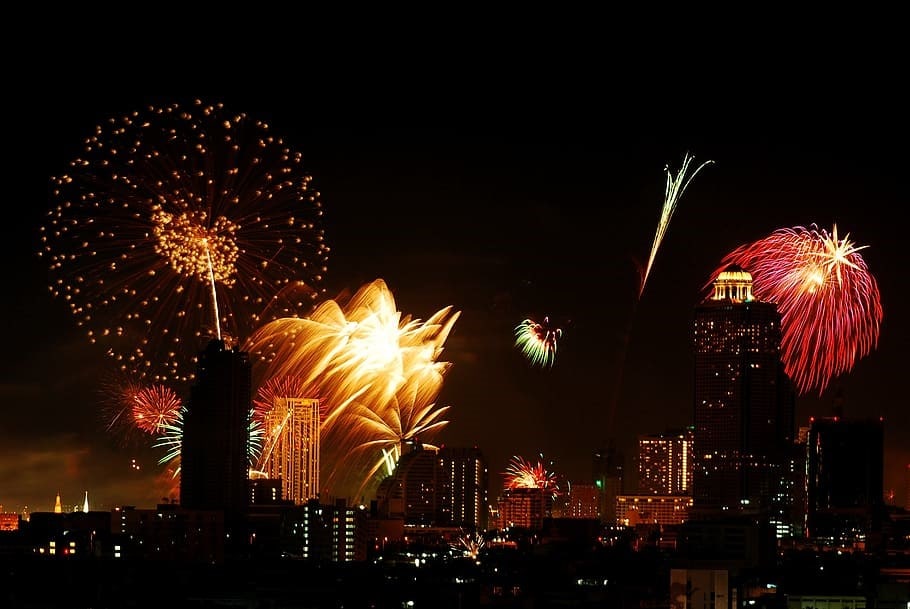 Bangkok is quite an exciting city and also one of the best places to celebrate New Year with its amazing parties and revelries. While you can find parties throughout Bangkok on New Year's Eve, the biggest one is held at CentralWorld Square which includes an amazing light show and a live concert. Asiatique, on the other hand, is a great place to visit with the family as it is a night market that is popular among all age groups. Bangkok will definitely make for a great destination if you plan to visit on New Year!
4. Barcelona, Spain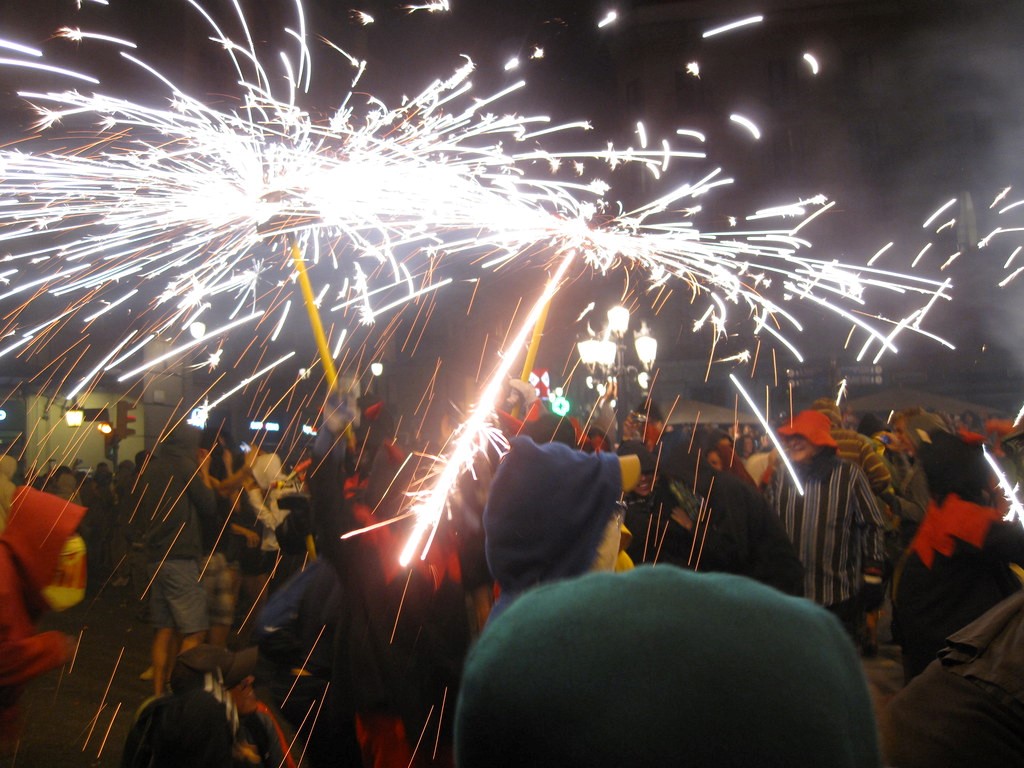 The party capital of Spain, Barcelona saves its best for the last day of the year! One of the best places to celebrate New Year, Barcelona's streets are overtaken by massive parties in the hours leading to midnight. Not only are the New Year celebrations massive, but even the week after New Year is full of special events like the 3 Kings Parade.
5. Las Vegas, Nevada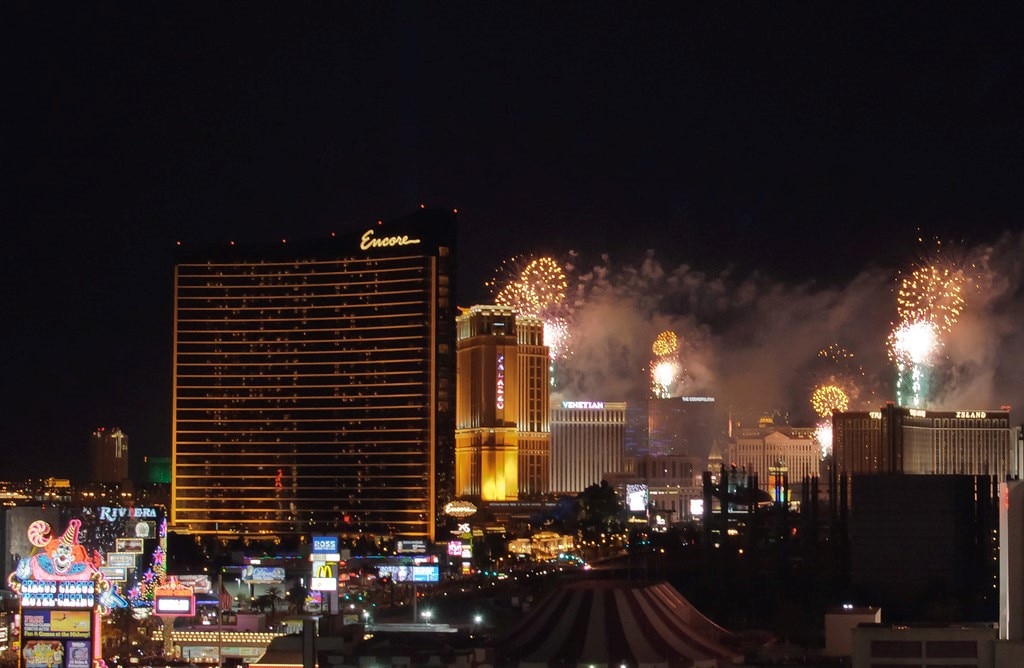 Las Vegas may be one big party that lasts the entire year, but the New Year celebrations here are a highlight in itself. One of the best places for New Year, the Strip is closed to vehicular traffic on December 31st as visitors from all around the world gather to celebrate New Year's Eve. Apart from the special shows at the clubs, bars, and hotels, laser shows, live bands, and pyrotechnic displays transform the entire four-mile area into one huge street party. If a carefree and happening ambience is what you are looking for, then Las Vegas is one of the best places for New Year that you can visit.
Vacation or celebration, ring in 2020 with a dollop of optimism and a whole lot of happiness!
A very Happy New Year from all of us at Veena World!