Europe is always a great idea! Plan a fun-filled holiday with a touch of history and explore the highlights of Europe with this amazing tour. It unfolds the royal facet of London, amazes you at Paris, takes you through historical Italy and lets you enjoy the snow-clad landscapes of Switzerland.
Package Includes
Hotels
Flights*
Transport
All Meals
Sightseeing
Visa
*Except for joining and leaving option, airfare is included for all departure city options.
Day 1London
Day 2London
Day 3LondonLondon > Paris
Day 4ParisParis > Brussels > Amsterdam
Day 5AmsterdamAmsterdam > Cologne
Day 6CologneCologne > Titisee > Schaffhausen > Zurich > Lucerne
Day 7LucerneLucerne > Mount Titlis > Lucerne
Day 8LucerneLucerne > Vaduz > Wattens > Innsbruck
Day 9InnsbruckInnsbruck > Venice > Bologna
Day 10BolognaBologna > Pisa > Rome > Arezzo
Day 11RomeRome > Rome
Day 1London
'Mumbai to Mumbai Tour' guests will report at Chhatrapati Shivaji International Airport, Mumbai as per the scheduled flight departure time and proceed to London – the capital city of England and United Kingdom situated on the banks of river Thames. It is also world's most visited, powerful, favourite global city. Upon arrival in the afternoon, Veena World Tour Manager will guide all guests for airport formalities and proceed to the city.
Today we enjoy panoramic views of the city through London Eye – Europe's tallest cantilevered observation wheel.
Day 2London
Today we explore London city, we see Tower Bridge – Victorian Gothic style two tower suspension bridge on river Thames, Piccadilly Circus – a busy square in the heart of London also known as Times Square of London, Westminster Abbey – a place of worship, celebration, ceremony and a coronation Church since 1066, Big Ben – Iconic clock tower famous for its accuracy and the massive bell, River Thames – 346 kms longest river in England, Trafalgar Square – most attractive public square in the city of Westminster, Houses of Parliament, 'Changing the Guard' at Buckingham Palace – a formal precisely choreographed musical ceremony where old guards are relieved by the new guards, and Hyde Park – a huge Royal Park stretching from Kensington palace to Buckingham Palace famous for its speaker corner for free speech and demonstration. Followed by a chance to photograph yourself with the world's famous personalities at Madame Tussauds Wax Museum.
Breakfast, Lunch & Dinner
Tea or coffee at Madame Tussauds Wax Museum
Day 3
London
London > Paris
Today we board the Eurostar/Ferry from London and travel to Paris – City well known for its fashion. Upon arrival we enjoy the amazing view of Paris city from the Top level of the Eiffel Tower. Later we see Champs Elysees - the most famous avenue in the world. Champs-Elysées means 'Elysian Fields' which indicates that someone thought this street was heaven on earth, Place de la Concorde - one of the major public squares in Paris. It was the site of many notable public executions during the French Revolution, L'Arc De Triomphe - one of the most famous monuments in Paris. It was commissioned by Napoleon in 1806 to celebrate his victory at Austerlitz. In the evening, we enjoy the Seine river cruise.
Breakfast, Lunch & Dinner
Soft drink at Eiffel Tower
Day 4
Paris
Paris > Brussels > Amsterdam
Paris – Brussels – Amsterdam/Rotterdam (1 Night)
Today we proceed to Brussels – capital city of Belgium. Upon arrival, we explore Brussels city, we see Grand Place – the central square, Town Hall, Guild Houses – Gothic building from the Middle Ages, Monument of Everard Serclaes – the hero who liberated the city during 14th century war and Belgium's favourite Manneken Pis Statue – a small bronze statue of a little peeing boy. Later we take a photo stop at Atomium – a structure constructed for the first post-war universal world exhibition (EXPO 58) to represent the faith in nuclear power. In the afternoon we proceed to Amsterdam – the capital city of Netherlands with more number of canals than roads, also known for its artistic heritage, elaborate canal system and narrow houses.
Breakfast, Lunch & Dinner
Ice cream at Grand Place, Brussels
Day 5
Amsterdam
Amsterdam > Cologne
Amsterdam / Rotterdam – Cologne (1 Night)
Today we visit miniature park of Holland – Madurodam and enjoy interactive miniature models and replicas of famous Dutch buildings, landmarks, historical sites, canal houses, Rotterdam port, Schiphol airport, Tulip fields, windmills, etc. Or Keukenhof tulip gardens – the most beautiful spring garden in the world. This garden of Europe has a theme for 2020 as 'World of Colours'. Enjoy photography at various flower shows, statues, pavilions, beautiful ponds and fields (From 23rd March 2023 – 14th May 2023). Later we pass by Holland's famous Windmills, followed by Canal cruise tour through Amsterdam waterways, which provides stunning views of century's old architecture, charming houses and beautiful monuments. In the afternoon we proceed to Cologne- a 2,000-year-old city spanning the Rhine River in western Germany. Upon arrival we take a photo stop at Cologne Cathedral- a UNESCO World Heritage Site. It is a renowned monument of German Catholicism and Gothic architecture
Breakfast, Lunch & Dinner
Tea or coffee at Madurodam
Day 6
Cologne
Cologne > Titisee > Schaffhausen > Zurich > Lucerne
Cologne – Titisee – Rhine Falls – Zurich – Lucerne (2 Nights)
Today we drive through the Black forest region- a mountainous region in Germany, known for its dense evergreen forests and picturesque villages. Here we visit Cuckoo clock factory at Titisee. After a scenic journey through black forest region we visit yet another natural beauty at Schaffhausen (Neuhausen), Rhine Falls - the most powerful waterfall in Europe. Here we enjoy Boat ride for a spectacular view of the falls. In the evening we proceed to Lucerne – a beautiful city in the heartland of Switzerland. En-route we pass by Zurich Lake- the focal point of Zurich and a favourite shore for tourists and locals. The entire lake side is lined with promenades and parks, where local residents catch the sun, jog, picnic, and swim in the lake.
Breakfast, Lunch & Dinner
Tea or coffee at Rhine Falls
Day 7
Lucerne
Lucerne > Mount Titlis > Lucerne
Lucerne – Mt Titlis – Lucerne
Today we proceed to Engelberg- the largest winter and summer holiday destination. From here we do half day excursion to Mt Titlis – Central Switzerland's highest peak. We take 'Titlis Rotair'- the first cable car with revolving gondolas in the world to the summit Station, enjoying panoramic views of the Swiss Alps along the way. Upon arrival at the summit, we visit Ice Grotto, enjoy thrilling Ice Flyer ride and Snow sliding. In the afternoon we proceed to Lucerne. Upon arrival we explore Lucerne city, we see Lion Monument - a giant dying lion carved out of a wall of sandstone rock, which commemorates the Swiss Guards who were massacred in 1792 during the French Revolution, Kappelbrucke Wooden Bridge - world's oldest covered wooden bridge spanning the River Reuss. In the evening we enjoy Lake Lucerne Cruise
Breakfast, Lunch & Dinner
Movenpick Ice cream at Mt. Titlis
Day 8
Lucerne
Lucerne > Vaduz > Wattens > Innsbruck
Lucerne – Vaduz – Wattens – Innsbruck (1 Night)
Today we proceed to Vaduz – the capital of the principality of Liechtenstein which is Europe's fourth-smallest country. Upon arrival at Vaduz we enjoy a City Tram ride which takes us through historical part of old city. In the afternoon we visit Swarovski crystal world and Museum at Wattens. Further we proceed to Innsbruck – Europe's most picture-perfect Old Towns, surrounded by the snow-capped peaks. Upon arrival we explore Innsbruck city, we walk through the bridge over Inns River, Golden roof- Innsbruck's most famous landmark shines in the heart of the historic old town. The splendid alcove balcony with 2,657 fire-gilded copper tiles that adorn the roof, Maria Theresien Strasse- named after Empress Maria Theresia, which dates back to the first city expansion in the 13th century. Today it is one of the busiest streets in the city.
Breakfast, Lunch & Dinner
Tea or coffee at Swarovski Crystal Museum
Day 9
Innsbruck
Innsbruck > Venice > Bologna
Innsbruck – Venice – Bologna (1 Night)
Today we proceed to Venice- built on more than 100 small islands in a lagoon in the Adriatic Sea. It has no roads but just canals. Upon arrival we enjoy Vaporetto water bus ride to Venice Island and the Gondola ride in the famous canals of Venice, followed by a visit to Glass blowing factory – here we see how a glass artisan will transform a molten glass into a unique piece of art. Later we walk through Venice city, we see the Bridge of Sighs – an enclosed limestone bridge in baroque style which passes over the Rio di Palazzo, and connects the New Prison to the interrogation rooms in the Doge's Palace, Doge's Palace - a palace built in Venetian Gothic style, and was the residence of the Doge of Venice, Bell Tower – also known as St Mark's Campanile, is the bell tower of St Mark's Basilica which is 98.6 metres (323 ft) tall, St. Mark's Square - principal public square of Venice and St Mark's Basilica – also known as The Patriarchal Cathedral Basilica of Saint Mark, is the most famous of the city's churches and one of the best known examples of Italian-Byzantine architecture. In the evening we proceed to Bologna.
Breakfast, Lunch & Dinner
Gelato Ice cream at the Venice Island
Day 10
Bologna
Bologna > Pisa > Rome > Arezzo
Bologna – Pisa – Rome (1 Night)
Today we proceed to Pisa - a city in Italy's Tuscany region best known for its iconic Leaning Tower. Upon arrival we explore Pisa city, we see Square of Miracles – a UNESCO World Heritage Site, an important centre of European medieval art and one of the finest architectural complexes in the world which is dominated by four great religious edifices: the Pisa Baptistry, Pisa Cathedral, the Leaning tower of Pisa, and the Monumental Cemetery. Baptistery – a Roman Catholic ecclesiastical building in Pisa, Pisa Cathedral - a medieval Roman Catholic cathedral dedicated to the Assumption of the Virgin Mary and is a notable example of Romanesque architecture and Leaning tower of Pisa – a freestanding bell tower, of the cathedral of the Italian city of Pisa, known worldwide for its nearly four-degree lean, the result of an unstable foundation. In the afternoon we proceed to Rome- Capital of Italy and one of the oldest cities in the world. After dinner we explore Rome City. We see Tiber River – third longest river in Italy, Roman Forum - a rectangular forum surrounded by the ruins of several important ancient government buildings at the centre of the city of Rome, Circus Maximus - an ancient Roman chariot-racing stadium and mass entertainment venue, Piazza Venezia - the central hub of Rome, Colosseum - Also known as the Flavian Amphitheatre. It is an iconic symbol of Imperial Rome and is listed as one of the New 7 Wonders of the World, Trevi Fountain - the largest Baroque fountain in the city and one of the most famous fountains in the world.
Breakfast, Lunch & Dinner
Relish an Ice cream at Pisa, Tea or coffee at Trevi Fountain
It's time now to say goodbye!
Let's stay in touch with each other through email, phone, WhatsApp, Facebook, Instagram and meet again on yet another memorable tour. See you all!!
'Mumbai to Mumbai Tour' guests will proceed to Rome Airport as per the morning scheduled group flight departure time and start their return journey back home.
Tour Concludes.

Please Note:
All tours are available for fully vaccinated guests (Both doses of Covishield with 15 days cooling off period post the 2nd dose) and are subject to government directives/orders, airline connectivity and visa regulations.

All guests must follow the prevailing mandatory requirements for travel, such as RT-PCR tests (Departure & Arrival), certificate of full vaccination, web check-in, self-declaration etc. as per the airline/state/country. Any cost incurred for such requirements should be borne by the guests.

For transfers and sightseeing we will use mini coaches or big coaches or small vans depending on the respective tour group size. If you wish to have separate vehicle solely for yourself or your family, it can be arranged at an additional cost subject to availability.

Given the current dynamic situation, tour departure date may change. Some monuments or sightseeing places may be closed temporarily without any prior notice; in such cases every attempt will be made to visit an alternate sightseeing if possible.
Detailed Tour Price
Single Occupancy
₹3,31,000
Child (2 - 11) With Mattress
₹1,98,000
Child (2 - 11) Without Mattress
₹1,72,000
NOTES :
Above mentioned tour prices are Per Person for Indian Nationals only.
5% GST is applicable on given tour price.
TCS (5% or 10%) is applicable on GST inclusive price for international tour.
Terms and Conditions apply.
Upgrades Available
Add some more days of happiness to your tour with our Post Tour Holiday Packages. Check out tours below.
Need to upgrade to business or first class? Please get in touch with our team on 1800 22 7979 for more details.
You can select the prime seat(s) in your coach at an additional cost. Please get in touch with our team on 1800 22 7979 for more details.
Departure & Arrival
Airlines
Mumbai14 Mar | 01:35 AM
08:30
Munich14 Mar | 05:40 AM
LUFTHANSA
Munich14 Mar | 09:20 AM
02:30
London14 Mar | 10:25 AM
LUFTHANSA
Rome24 Mar | 07:15 AM
FRANKFURT24 Mar | 09:10 AM
LUFTHANSA
FRANKFURT24 Mar | 12:10 PM
08h 00m
Mumbai25 Mar | 01:00 AM
LUFTHANSA
City - Country
Hotel
Check In - Check Out
London - England
Holiday Inn London Heathrow Ba/ Atrium Hotel Heathrow/ Park Grand London Heathrow/or similar
14 Mar - 16 Mar
Paris - France
Golden Tulip Paris CDG Airport/ Moxy Paris Charles de Gaulle A/ Novotel Paris Charles de Gaull/or similar
16 Mar - 17 Mar
Amsterdam - Netherlands
Novotel Rotterdam Schiedam/ NH Den Haag/ Fletcher Hotel Rotterdam-Airpo/or similar
17 Mar - 18 Mar
Cologne - Germany
NH Koln Alstadt/ Holiday Inn Express Cologne - / H+ Hotel Koeln Huerth (ex. Ram/or similar
18 Mar - 19 Mar
Lucerne - Switzerland
Swiss Hotel Zug/ Holiday Inn Express Lucerne Ne/ SwissEver Hotel Zug/or similar
19 Mar - 21 Mar
Innsbruck - Austria
Alphotel/ Hotel Seelos/ Hotel Alpenkönig/or similar
21 Mar - 22 Mar
Rome - Italy
Best Western Hotel I Triangoli/ Hotel Roma Tor Vergata Rome/ Hampton by Hilton Rome/or similar
23 Mar - 24 Mar
Guest Type
Reporting Point
Dropping Point
Scheduled Tour Guests
Chhatrapati Shivaji International Airport Mumbai, Pune Airport
Chhatrapati Shivaji International Airport Mumbai, Pune Airport
Joining & Leaving Guests
Heathrow Airport or London Hotel,
Rome Hotel or Rome Airport
Tour Information
To and fro economy class air travel for 'Mumbai to Mumbai Tour' guests as mentioned in the itinerary
Airfare, Airport taxes and Visa Fees
Baggage Allowance as per the airline policy
Tour Manager Services throughout the tour
Travel by comfortable A/C coach as per the tour itinerary
Entrance fees of all sightseeing places to be visited from inside
Accommodation in comfortable and convenient hotels on twin sharing basis
All Meals – Breakfast, Lunch, Dinner (set menu) as mentioned in the itinerary
All Tips – Guide, Driver & Restaurants
Cost of internal airfare as mentioned in the itinerary
Complimentary insurance up to 59 years of age
Weather
Transport
Air Travel:
Mumbai - London // Rome - Mumbai.
We use combination of Airlines like Kuwait Airways/Oman Air/Qatar Airways/Ethihad/Emirates etc.
Coach Tavel
A/C coach - Seating capacity depends upon group size
Documents Required for Travel
Original passport with minimum 6 months validity from the date of tour arrival along with sufficient blank pages for the stamping of visa
A valid Tourist Visa for the duration of the tour
For all Schengen countries passport validity should not exceed more than 10 years
Handwritten passport is not acceptable
Cancellation received no. of days prior to departure
Cancellation fee applicable on Net Tour Price (per person)
Payment Terms
Guest can pay by Cheque/ Demand Draft/ Debit card / Credit card/ NEFT/ RTGS/ IMPS. For Debit / Credit card payment additional 1.8 % convenience charge will be applicable Cheque / Demand draft should be in favour of "Veena Patil Hospitality Pvt ltd"
Remarks
All meals are provided by Veena World in case the flight reaches the stipulated destination early morning or leaves destination late in the evening.
'In Case if any sightseeing is not done due to weekly closure, an alternative sightseeing will be done for the same'.
Standard Check-in and check-out time of International hotels is usually 1500hrs and 1200hrs respectively
Guests may please note that for Domestic flights or internal flights from one city to another city on international tours, the baggage allowance will be as per the respective airline baggage policy and weight regulations. Guests are requested to pack their belongings and carry luggage in accordance to the respective airlines baggage allowance. Excess baggage (if any) will be chargeable as per the airline policy and the same has to be borne by the guest.
Our trips have touched hearts globally
what our happy travelers are saying
NilimaTravelled in Nov, 2022

"Amazing Experience and good service.

NidhiTravelled in Nov, 2022

"Amazing Experience...It was happy and safe traveling.

NetraTravelled in Nov, 2022

"It was fabulous and wonderful experience with all tour members and our tour manager Rajesh salvi . H...

Read More

NareshTravelled in Nov, 2022

"It was wonderful experience....our tour guide Mr Salvi is very nice person and cooperative....
Post Tour* Holidays
Stitch a chance to extend your travel story with an additional travel to a new place! We can customize this holiday for you throughout the year. Please get in touch with our travel adviser for more details.
CUSTOMIZED HOLIDAYSPHIT3
Rome(2N) Post Tour Holiday- Relax and Explore
3 Days | 1 Country | 1 City
DESTINATIONS
Rome(2)
STARTS FROM
₹23,101
*per person
CUSTOMIZED HOLIDAYSPHIT4
Rome( 2N) Post Tour Holiday- Countryside of Tuscany
3 Days | 1 Country | 1 City
DESTINATIONS
Rome(2)
STARTS FROM
₹34,652
*per person
Similar Tours for You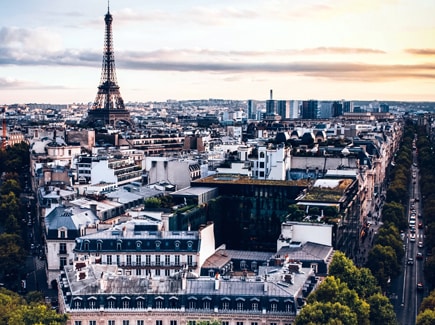 Meals
Sightseeing
Hotels
Flight & Visa
SUPER DEAL PRICE
(22 Mar 2023) Last 1 Seat
₹1,80,000
per person on twin sharing
7 Days
7 Country
9 Cities
Wattens
Brussels
Munich
Vaduz
Mount Titlis
Innsbruck (1N)
Lucerne (2N)
Paris (1N)
Amsterdam (2N)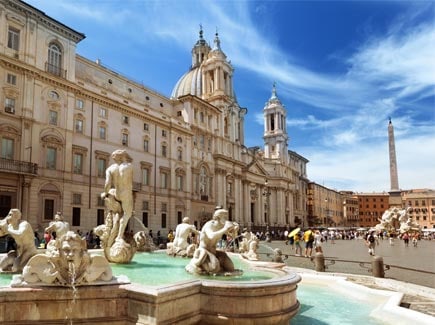 Meals
Sightseeing
Hotels
Flight & Visa
London (1N)
Paris (3N)
Amsterdam (1N)
SUPER DEAL PRICE
₹3,00,000
per person on twin sharing
13 Days
10 Country
19 Cities
London (1N)
Paris (3N)
Amsterdam (1N)
Cologne (1N)
Lucerne (2N)
Innsbruck (1N)
Padova (1N)
Rome (2N)
Wattens
Brussels
Titisee
Bologna
Milan
Pisa
Venice
Vaduz
Engelberg
Schaffhausen
Zurich
Vatican City
Mumbai - 14/03/2023 Mumbai - 24/03/2023
Super Deal Price
₹2,65,000
*per person on twin sharing basis
₹2,65,000
*per person on twin sharing basis