Reading Time:
13
minutes
Let's bring in that missing drop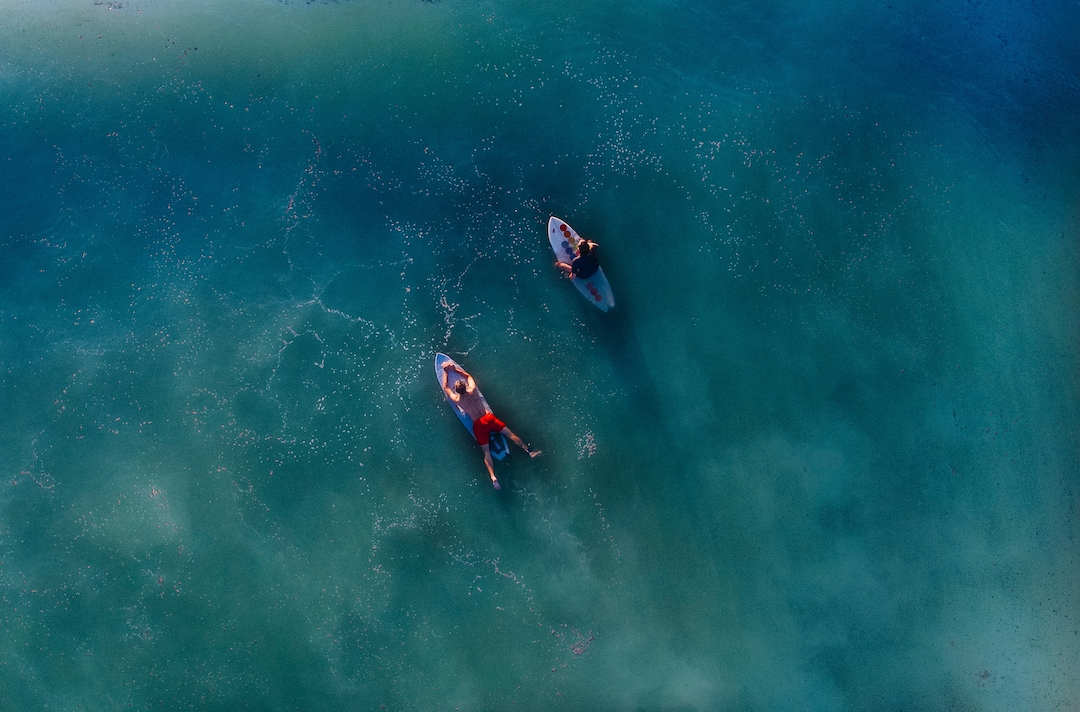 Whether you are anxious, depressed, despondent or disturbed, the one thing that will surely wash away your blues is the blue water of the ocean. Stand on a beach or a promenade and for the moment you feel all your problems retreating as the sea sends newer waves to inspire life. The great Danish author 'Isak Dinesen' has put it so beautifully,
The cure for anything is saltwater – sweat, tears or the sea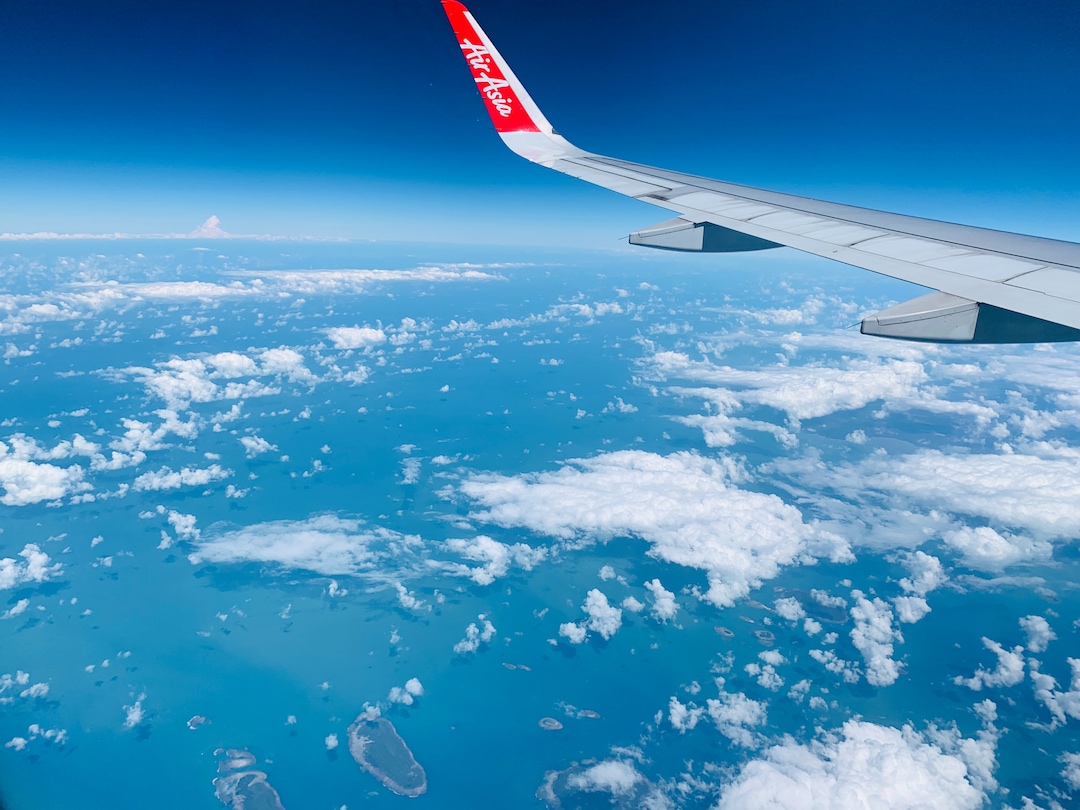 The Ocean or the Sea, used in the same reference in North American English has continued inspiring humans for time immemorial now. Be it the episode of 'Samudra Manthan' or churning of the milk ocean in Hindu mythology, the great explorers like Christopher Columbus and Vasco da Gama setting sail in search of new lands or even some of our greatest poets like Matthew Arnold and Gurudev Rabindranath Tagore composing some eternally beautiful poems like 'Dover Beach' and 'Sail Away' respectively. Even today the best residential properties and the best hotel rooms are considered to be the sea-facing ones. Our oceans cover more than 70% of the earth's surface; how could they not have such a great influence on our life? And therefore to celebrate the oceans on earth and in our life, we celebrate the 'World Ocean Day', every year on the 8th of June.
Probably many of us didn't know that such a day even existed. But this one's a well-deserved one by our big, beautiful, blue oceans across the globe and which unfortunately have ceased to be so in some parts of the world, of late. World Oceans Day was officially recognised by the United Nations in 2008. This international day supports the implementation of worldwide sustainability development goals and fosters public interest in the management of the ocean and its resources.
Our Beachwali Memories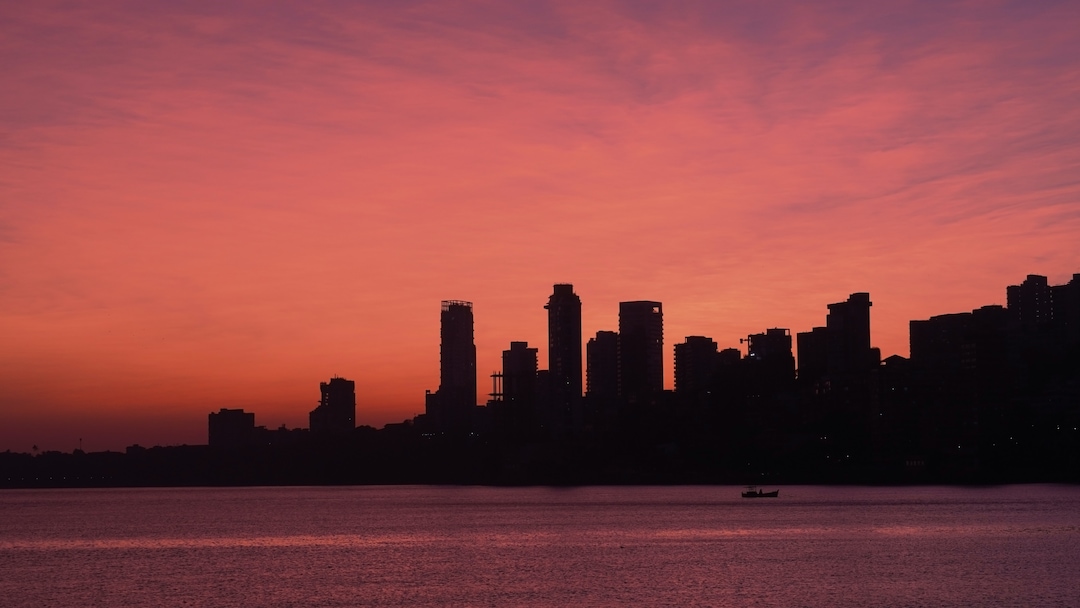 The sea definitely holds a special place in every person's heart who has grown up by the sea. For example, for us in Mumbai, the famous Girgaum Chowpatty, Marine Drive, Juhu Chowpatty, Bandra Bandstand… have always been something to look forward to on holidays and Sundays. The draw was strongest than ever, back in our childhood when we just couldn't wait to hit the beach with our near and dear ones, either for drenching our feet in the receding waves, writing our names on the wet sand, picking up sea-shells, building sandcastles and enjoying the lip-smacking 'Chaat' on the beach. Beaches were certainly a way to let go of all our study pressures and exam anxieties and to let it all go as far as the horizon, where the Sun sets so beautifully. While in our college years and the years to follow, beaches and sea-promenades were perfect places to hold hands with our first love, the beaches of Mumbai brimming with the sea of people and adorned with huge Ganpati idols on the immersion day of Ganesh Utsav has always and continues to be a remarkably euphoric memory of the sea for all Mumbaikars. Probably that was the time in our life when as kids we lost our heart to the ocean and found our soul.
Oh!cean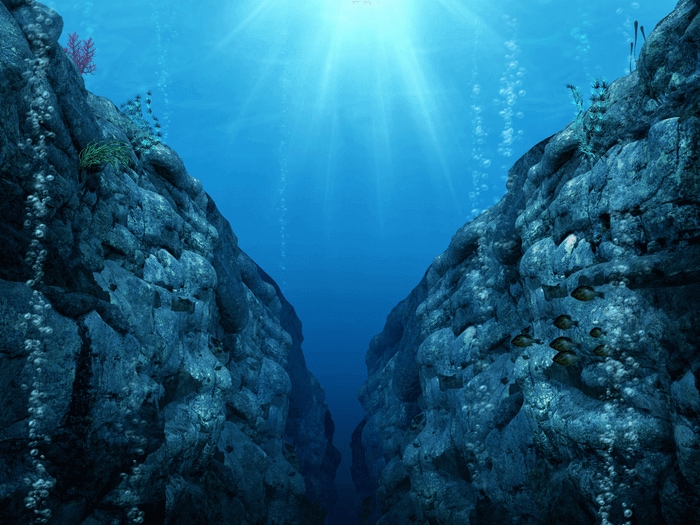 The many secrets that the ocean holds close to its heart are bound to blow our mind. The ocean is probably the most intriguing subject we can ever put our mind to, as we go on to uncover its many secrets. While our oceans cover more than 70% of the earth's surface, producing over 70% of the oxygen we breathe and holding about 96.5% of all of earth's water, did you know that the majority of life on earth is aquatic? A whopping 94% of the earth's living species actually exist within the oceans.
Today, while man is exploring space big time, you would be startled to know that yet less than 5% of the planet's oceans have been explored and we still know just a fraction of the marine species in our oceans, with new marine life being discovered every day.
Are you a mountain person? Chill! There's something staggering for you deep beneath the ocean. The longest mountain range in the world is found underwater, stretching over 56,000 km named as the Mid-Ocean Ridge, this mountain chain runs along the centre of the ocean basins. The deepest known area of the earth's oceans is known as the Mariana Trench. It's deepest point measures 11 km. A long dive down, indeed!
It may sound a fantasy, but did you know, it's actually possible to find rivers and lakes beneath the ocean?! It so happens that when saltwater and Hydrogen Sulphide combine, it becomes denser than the rest of the water around it, enabling it to form a lake or river that flows beneath the sea.
The Pacific Ocean, which is the world's largest one, covering around 30% of the Earth's surface, contains around 25,000 islands.
Also, the sea can be described as the planet's mega museum. There are more artefacts and remnants of history in the ocean than in all of the world's museums combined!
OMG! Having enlisted just a fraction of the infinite secrets that the ocean holds in its heart, what better words than that of Beyonce's to round up this out of the world or rather into the ocean feeling,
"The ocean makes me feel really small and it makes me put my whole life into perspective…It humbles you and makes you feel almost like you have been baptized. I feel born again when I get out of the ocean."
Dive into Divinity… Travel through Wonders
Dive into an ocean and sheer divinity awaits you there. From coral reefs to sinkholes, shipwrecks, underwater hotels and more… here's a world of wonders, you just can't afford to miss out on!
1. The Great Barrier Reef (Australia)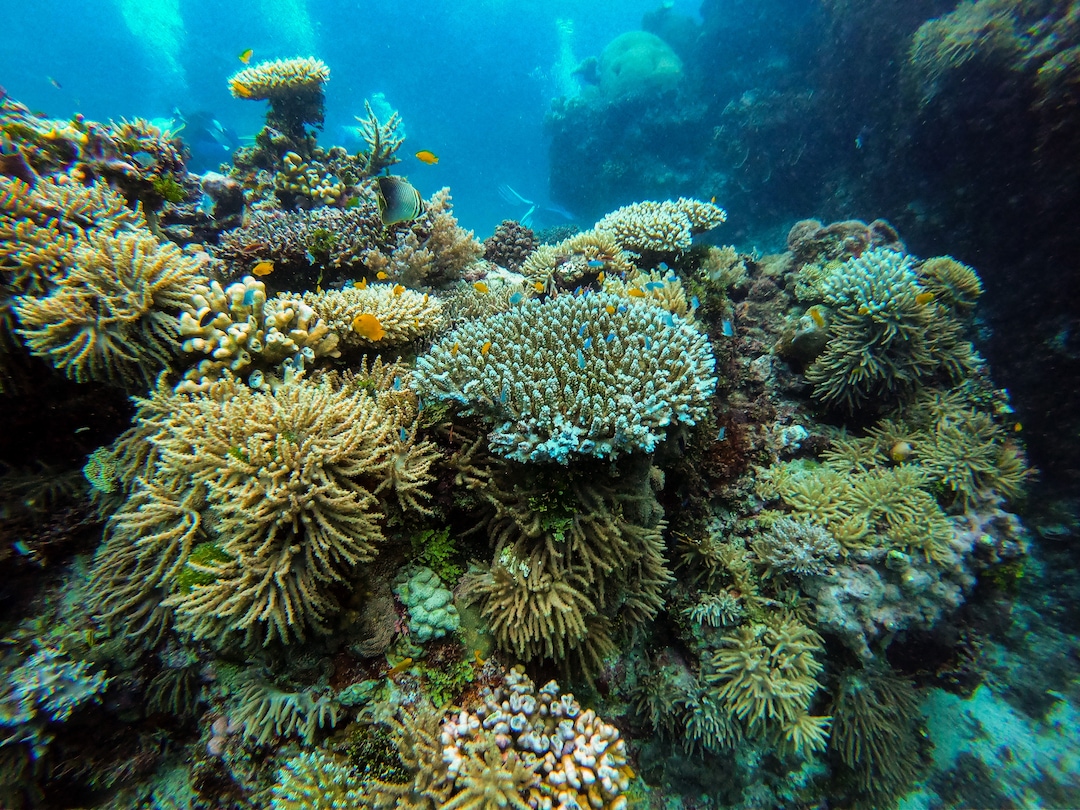 Saying anything about the ocean is incomplete without mentioning the Great Barrier Reef. This world's largest living structure measuring around 2,600 km can even be seen from the moon!
2. MUSA (Cancun, Mexico)
The Museo Subacuatico de Arte (MUSA) is an underwater museum featuring 500 life-size sculptures, fixed to the ocean floor with materials that promote reef growth, and can be viewed via a glass-bottomed boat
3. Subsix (Maldives)
How about dining underwater? Sounds unbelievable only until you actually experience it in the Indian Ocean at the Subsix restaurant in the Maldives. Submerged 6 metres below the sea level, here you can indulge in a never-before dining experience as you watch the exotic marine life swim past. Post lockdown, set yourself free into the aquamarine blue waters of Maldives with some best Maldives packages.
4.  Great Blue Hole (Belize)
Belize is one of the top vacation spots in Central America and a paradise for snorkelling and scuba enthusiasts. Its greatest attraction is the Great Blue Hole. This massive 406 feet deep marine cavern lures aquatic adventurers within its crystalline waters, stalactites and some exotic and fascinating creatures.
5. Underwater Waterfall (Mauritius)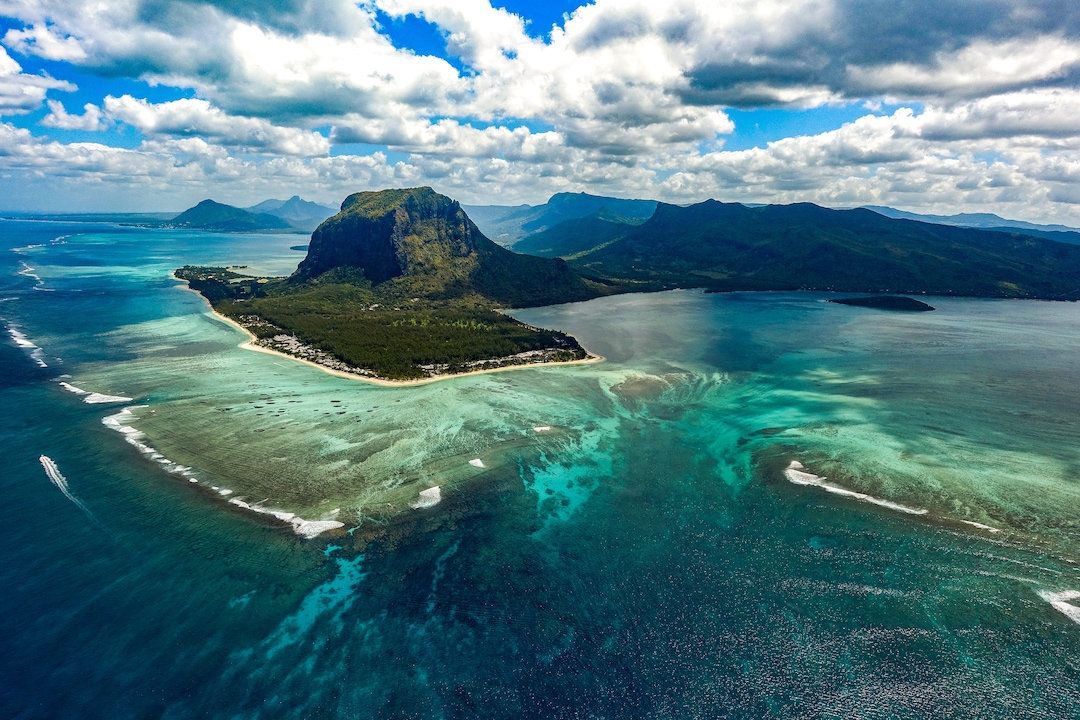 Mauritius shows you an underwater waterfall in the middle of the ocean… And that's as true as it can get! This eye-popping optical illusion is the result of sand and silt deposits, which attracts millions of tourists each year. The views can be best enjoyed on a helicopter ride.
6. Aqua havens in India and around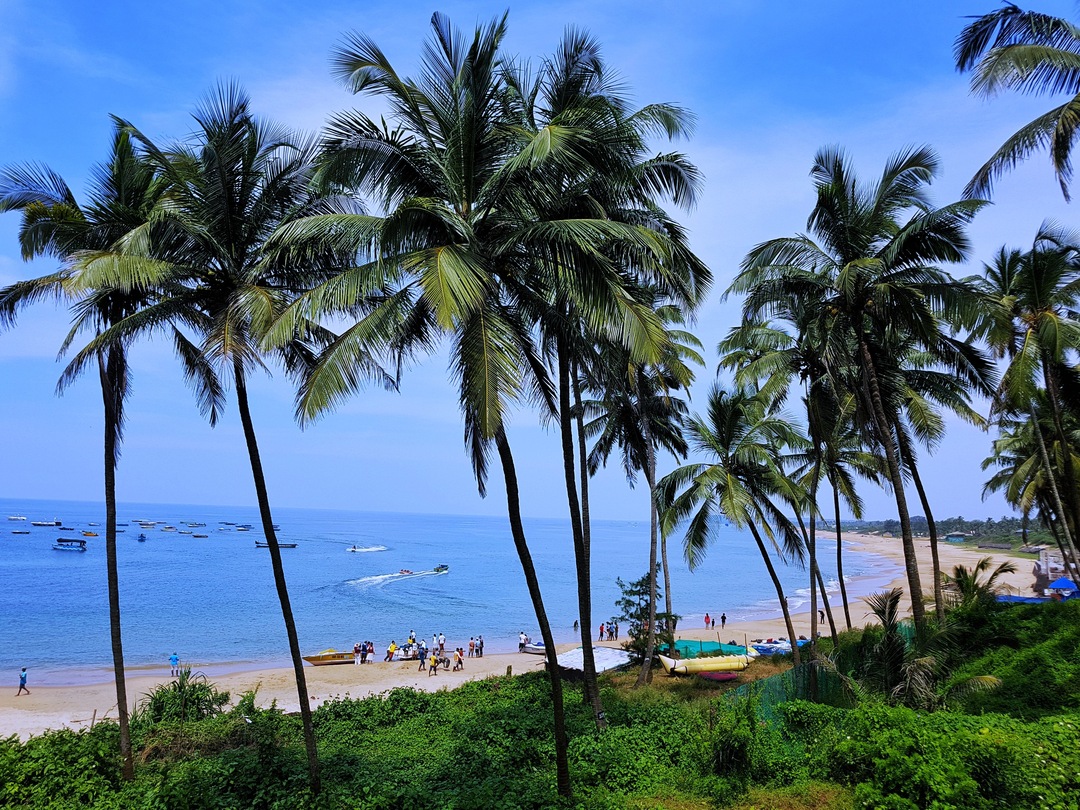 While talking about oceans, how can we forget our very own Goa! It's long coastline and world-class beaches not only did cast a spell on the Portuguese and made them stay back for centuries, but it also continues to mesmerize every Indian and draws them towards its Sun, Sand and Sea. Just be a beach bum or feel the adrenaline with water sports like jet skiing, kite surfing, parasailing, banana boat rides and much more… Be it for seafood or sea fun… Goa never disappoints! Such is an association of Goa with the oceans that the National Institute of Oceanography and the Indian Institute of Travel & Tourism Management's campus imparting education in tourism and specializing in water sports, both are located in Goa. Need some Vitamin SEA? Time to look out for Goa holiday packages.
The Andamans make for yet another treasure trove for sea lovers. It has to be visited for its virgin beaches and aqua activities like scuba diving and snorkelling in Andaman are definitely not to be given a miss. Countries towards South East Asia, especially Thailand again offer some world-class seascapes and an overload of fun marine activities, you just can't get enough of.
Let's bring in that missing drop!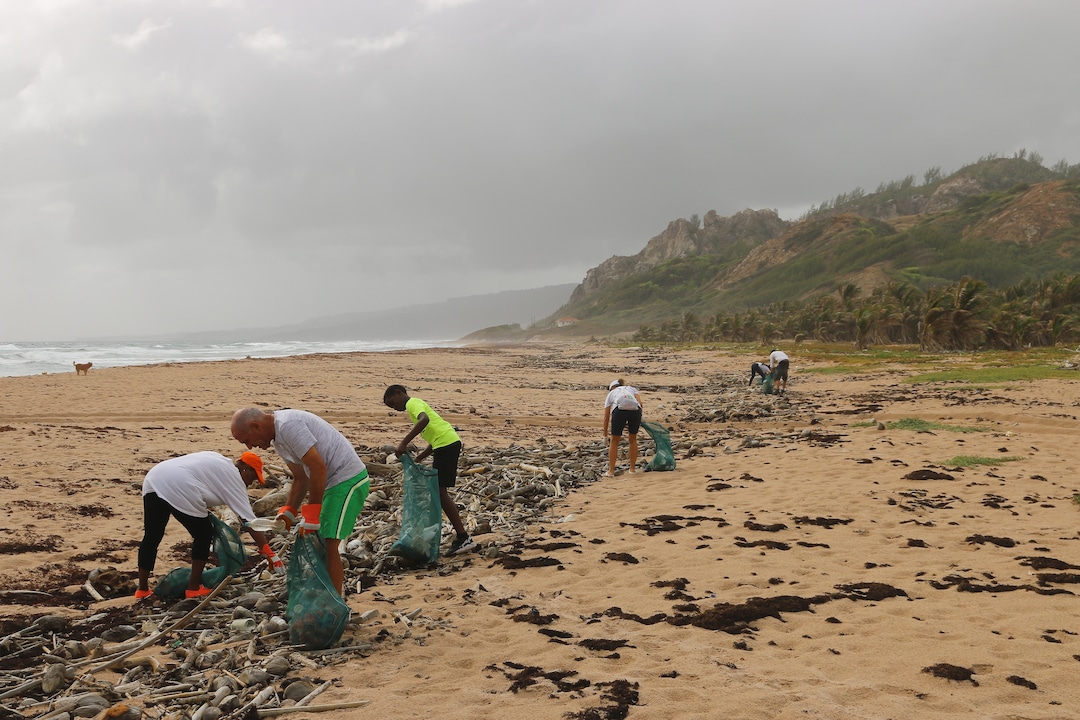 The oceans are as vast a subject as themselves and well outgrow the scope of this blog. On the 8th of June as we celebrate World Oceans Day, let's pledge to protect our big, beautiful, blue oceans and keep them as they should be. The theme selected by the United Nations for this year's World Oceans Day is 'Innovation for a Sustainable Ocean'. Our little efforts can indeed make a big difference. Here are a few simple things we can do to save our oceans.
Minding our carbon footprint and reducing energy consumption
Using fewer plastic products
Not purchasing items that exploit marine life.
Making safe, sustainable seafood choices
Helping in taking care of the beach
Being an ocean-friendly pet-owner
Influencing change in our community
Travelling the ocean responsibly
Educating ourselves about oceans and marine life
Supporting organisations working to protect the ocean
Let's never be put off by the thought, 'what difference we as an individual can make to the infinite ocean?'. Let's always remember the wise and divine words of Mother Teresa,
"We ourselves feel that what we are doing is just a drop in the ocean. But the ocean would be less because of that missing drop."