Reading Time:
18
minutes
If you look at the world map or the globe, you will find that the Middle East is not a geographically demarcated area! The Middle East is a transcontinental region that covers a major part of Western Asia along with Turkey in Europe and Egypt in the African continent. The Middle East looks like a giant boot in the Arabian Sea that comprises of 16 countries. A region synonymous with desert, surreal landscapes, camels, Bedouins, and a mystifying yet alluring Arabic culture. It also represents a land of extremes where some countries are developing faster than the blink of an eye while some are still struggling to give their populace equal voting rights. The Middle East, ironically, is also the place where religions like Christianity, Judaism and Islam took birth and also the region where few countries are suffering in the name of religion!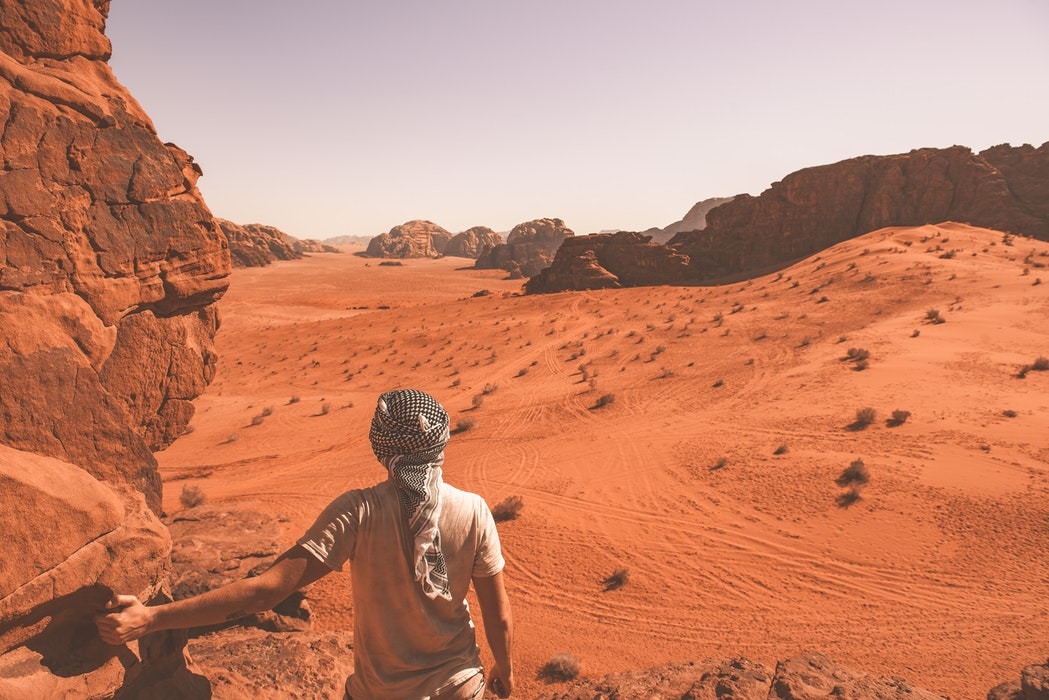 Even then, the Middle East is home to some incredible countries that are defining the world of tourism and bringing travel communities closer with continuous innovation! It is therefore surprising that we are still unaware of many of these gems and always overlook the travel opportunities to explore any of these fine destinations. Take a look at some of the unexplored places of Middle East that definitely deserve a place in your must-visit travel list. Our top 5 picks for the unexplored destinations of Middle East are:
1.) Jordan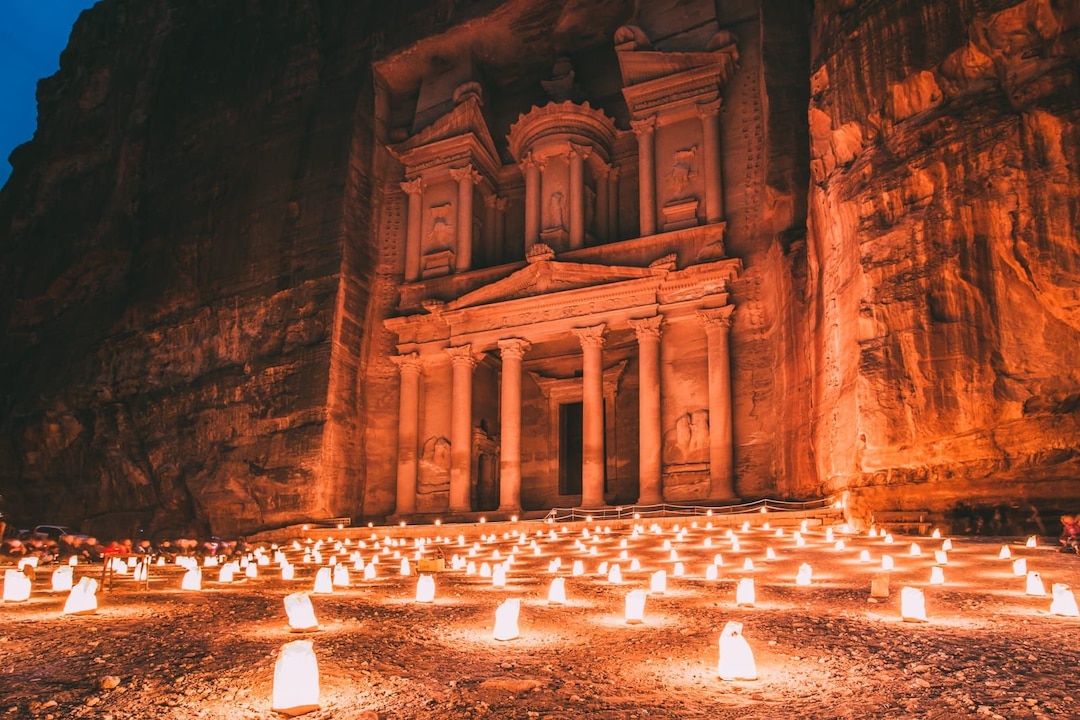 An Arabic charm situated at the heart of the Middle East! Jordan reverberates in multiple shades of golden yellow and rose red as the country boasts of some surreal landscapes, iconic landmarks, unique history and a mystifying Bedouin charm that enchants one and all. Welcome to the country that hosts the lowest point on earth and yet makes you feel on top of the world! Of course, we are talking about the legendary Dead Sea; the lowest level of land as we know it and high concentration of salt that enables any object to simply float on the surface of the water! Indeed, you can float on the sea at this amazing location. What's more, you ask? Explore one of the spectacular Seven Wonders of the World – the rose red ruins of Petra, right here in Jordan. Witness the desert unfold and experience history come alive as you explore Amman, Madaba, Wadi Rum and Aqaba. Holidays to Jordan and Petra are sure to make you fall in love with the heart of Middle-East!
Best Places to Visit in Jordan:
Jordan packages from India combine the best sightseeing experiences along with a real taste of Arabic culture of the country. Dead Sea, Petra (Wonder of the World & UNESCO world heritage site), Wadi Rum Desert, Amman City Tour, Madaba (oldest living mosaic map of Holy Land), Mount Nebo (burial site of Moses) are some of the amazing tourist attractions of Jordan that should definitely be a part of your Jordan tour packages from India.
Best Time to Visit Jordan:
Holidays to Jordan and Petra are available throughout the year but it is important to figure out the best time to visit this desert country depending on your convenience and budget. The perfect time according to many experts and frequent travellers to plan Jordan packages from India is from March to May when the weather is pleasant with warm days and cooler nights. This is the peak tourist season while June to August might be less favourable owing to higher temperatures in the desert and the Dead Sea. Winters from September to February could also be the best time to visit Jordan and plan Jordan tour packages from India.
2.) Oman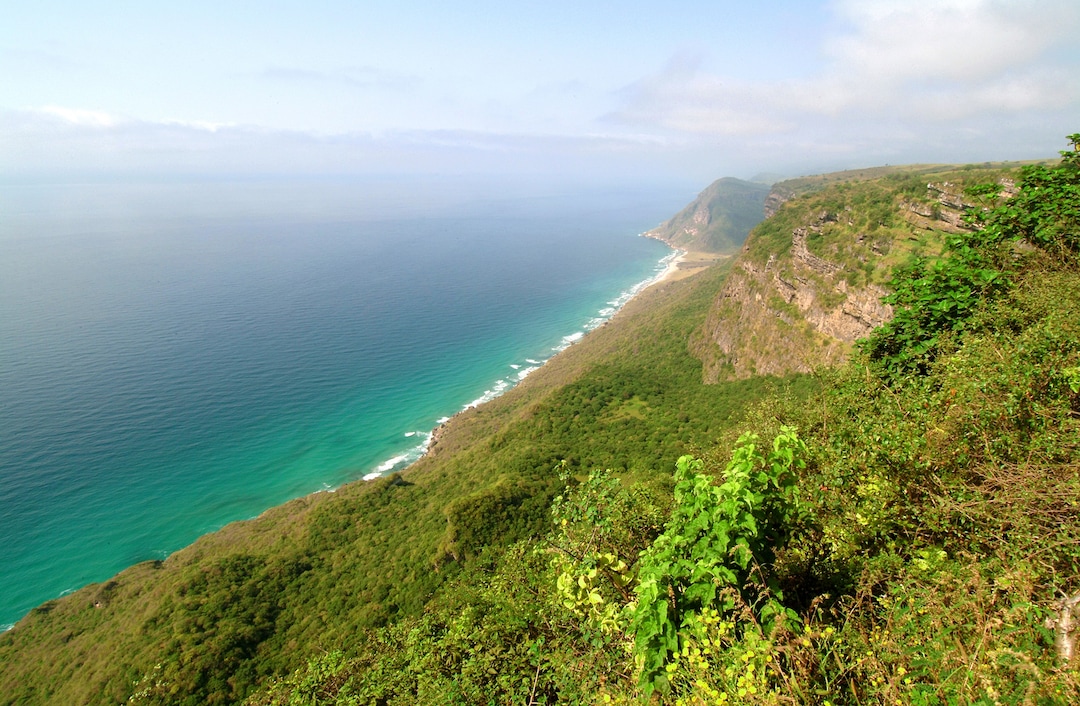 Where has this amazing country been all along? To be fair, Oman has always been right here; hidden in plain sight! It is us, travellers, who have been oblivious to the amazing landscapes and stunning natural beauty of this country. Oman is slowly and steadily surfacing as one of the leading tourism destinations of the world with more and more travellers making a beeline for the unexplored and unspoilt charms of the country. Oman holiday packages pack a punch as they deliver the best of sea, sand and sights to anyone looking for a traditional Arabic escape. The country is blessed with diverse landscapes such as the never-ending desert, rugged mountains, beautiful coastline and refreshingly green oases that make their way inadvertently in many Oman tour packages.  In spite of being in the midst of the ever-changing, fast-paced and magnanimous land of the Middle East, Oman has managed to maintain its modest charm and thus reflects as the true soul of the Arab land!
Best Places to Visit in Oman:
Oman travel packages combine an amazing mix of sights and experiences! Some of the must-visit tourist attractions of this country are Muscat (capital city), Salalah, Nizwa, Masirah Island, Bahla and the Wahiba Sands. Muscat tour packages in themselves are some of the biggest crowd pullers with attractions ranging from historic landmarks to traditional market squares and golden yellow desert dunes to sea cruises. Bait Al Zubair Museum, Muttrah Souk, Sultan Qaboos Grand Mosque, Corniche Road, Al Alam Palace, Royal Opera House and Dolphin-watching Cruise at the Gulf of Oman are some of the incredible activities that can be included in your Muscat tour packages. Desert Safari Muscat can also be an amazing experience at the dunes of Wahiba Sands!
Best Time to Visit Oman:
Oman tour packages are usually crafted in such a way that they combine the best aspects of the country during the season when the destinations are most favourable to visit. Even then, it doesn't hurt to know when to visit a particular destination and manage your travel plans accordingly. Being a desert country, Oman suffers an extremely hot summer wherein travel can be avoided altogether. Summers occur between June to August when it is advisable to avoid the scorching heat. The best time to visit Oman and plan for Oman holiday packages is during the winter months from October to April. Weather during this time is pleasant and comfortable with warm sunny days and cooler nights. Oman tour packages will simply be ideal during this time!
3.) Egypt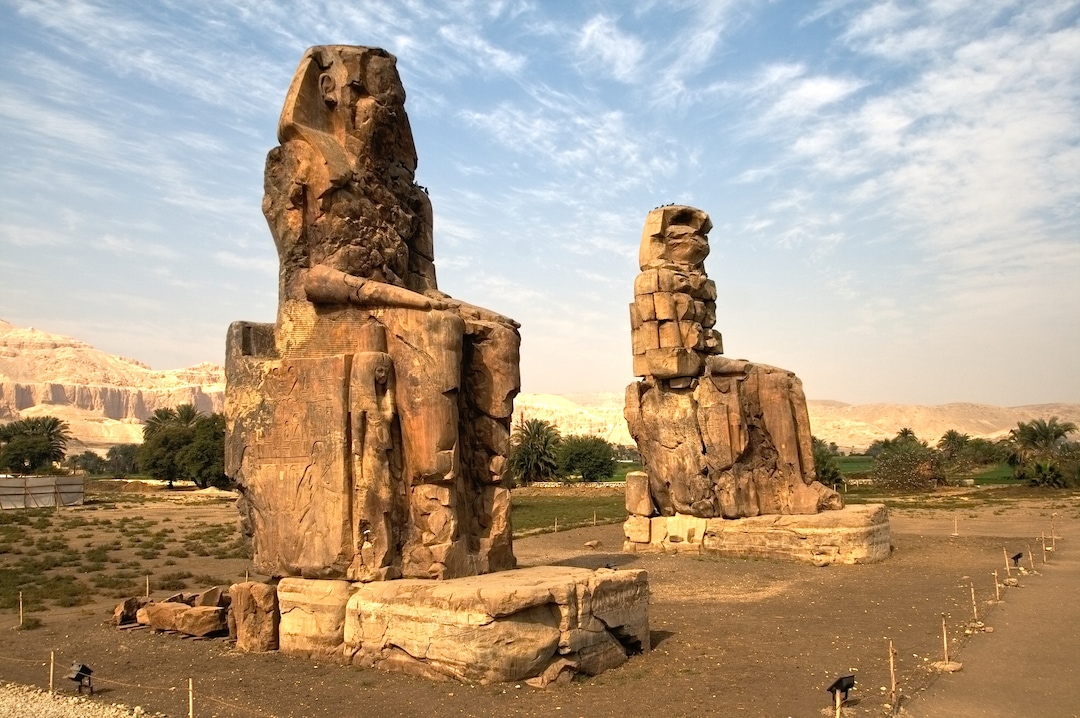 Welcome to the land of pyramids, mummies and mysteries! Egypt offers majestic landscapes replete with unbelievable history and incredible man-made wonders. Iconic treasures such as the Great Pyramid of Giza, The Great Sphinx of Giza, Hatshepsut Temple and Nile River Cruise have given the country its iconic identity. Take the 'Pyramids' for example!  An epic man-made phenomenon that truly captures the beauty and essence of Egypt. So much so that, it is the prominent icon of Egypt and the symbolic representation of the country across the globe. The Nile River is yet another remarkable feature that contributes towards the history, culture and commerce of the country. It flourishes the otherwise dry and arid landscape of the region, making it habitable and visually beautiful. The hieroglyphs, monuments, mummies, temples, legends of pharaohs, treasures and the exquisite culture of Egypt have helped make it one of the most intriguing and interesting civilizations of our time! Witness the powerful pyramids, unravel the mysteries of the mummies and immerse in an Egyptian odyssey that will stay with you for a long time.
Best Places to Visit in Egypt:
This ancient mysterious land located on the continent of Africa but geographically a part of the Middle East is home to some incredible sightseeing places and tourist attractions. Some of the best places to visit in Egypt are Cairo, Alexandria, Abu Simel, Aswan, Nile River Cruise, Kom Ombo, Edfu (Temple of Horus) and Luxor (Hatshepsut Temple & Colossi of Memnon). The capital city, Cairo is also filled with many iconic attractions such as Great Pyramid of Giza, The Great Sphinx of Giza, Khan El Khalili Bazaar, Egyptian Museum, Cairo Tower Observatory Deck and Cairo Citadel.
Best Time to Visit Egypt:
Even though Egypt is regarded as a year-round destination, it is advisable to avoid the very hot summer months from May to August. And if you do, remember to take proper precautions to avoid the extreme heat as the climate tends to be more dry than humid. The best time to visit Egypt would be the winter season from October to April. The weather is cooler with pleasant nights and warm balmy days. December and January are considered to be the peak tourist season for Egypt!
4.) Abu Dhabi
Dubai is the favourite travel destination of the Middle East while Abu Dhabi is often considered as an afterthought! Abu Dhabi, the capital city of UAE is gradually making its presence felt in the tourism circuit on its own without the training wheels of its sister-city, Dubai. You would be surprised to find the number of amazing attractions in this Emirate alone! Located about 3 hours away from Dubai, Abu Dhabi provides the perfect escape for all kinds of travellers looking for the perfect holiday escape. With awe-inspiring structures, entertainment circuits, innovative art scenes and beautiful beaches to complement the otherwise fast-paced cityscape, Abu Dhabi does more than just mesmerize its visitors. If this wasn't enough, Abu Dhabi also has some 200 odd islands or isles scattered around the Persian Gulf, each of them only adding to the unique identity and mysterious appeal of this Emirate. Islands such as Yas, Halat Al Bahrani (Al Maya) and Saadiyat have developed into thriving entertainment hubs whereas unexplored islands such as Sir Bani Yas, Delma and Al Maryah present a unique yet alluring side of Abu Dhabi altogether. Move over Dubai because Abu Dhabi could very well be the future of tourism in the Middle East'!
Best Places to Visit in Abu Dhabi:
The capital of UAE is known for some of the world's largest, tallest and fastest phenomenon! The best places to visit in Abu Dhabi are Sheikh Zayed Grand Mosque (largest hand-woven carpet), Ferrari World (fastest rollercoaster), Capital Gate (farthest leaning tower), Observation Deck at 300 (highest high tea experience in the whole world), Louvre Museum at Saadiyat Island (cultural hub of Abu Dhabi), Yas Island (racing circuit),  Heritage Village, Liwa Oasis (Desert Safari), Sir Bani Yas (enriched with wildlife), Delma (heritage island) and Al Maryah (shopping haven).
Best Time to Visit Abu Dhabi:
Being a desert city, Abu Dhabi experiences a warm climate all year round! The winter months from October to April are the ideal time to visit Abu Dhabi. The weather is relatively pleasant with mild (not too hot or humid) days and cooler nights. December and January is the peak tourist season in UAE and by virtue, Abu Dhabi. Summers from May to August bring along extreme heat and a very dry weather. Travelling could be uncomfortable but then again, almost all major establishments, malls, buildings and hotels of Abu Dhabi are air-conditioned so you would not feel the extreme heat indoors. Since Oman is geographically located adjacent to UAE, you can even combine Dubai tour packages and Oman travel packages along with Abu Dhabi travel plans.
5.) Turkey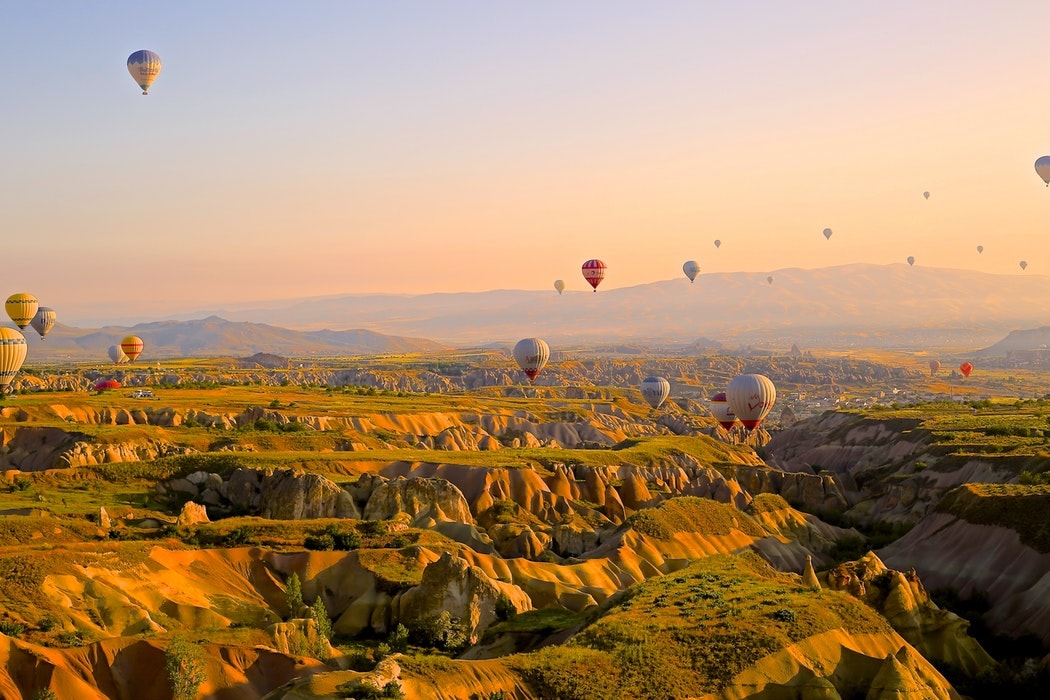 Turkey is the best version of the Middle East with a twist of Europe as well as Asia! This country lies strategically on the border of Europe and Asia while comprising the best elements from both the continents.  Geographically, it is considered to be a part of the Middle East but like other contenders in this region, Turkey still remains undiscovered and unexplored by tourists. It is the land of surreal landscapes, great cities, ancient historical empires and delectable cuisines that will leave you wanting for more! With remnants of ancient empires that have left their mark on modern Turkey, the country flourishes while holding on to its trade roots and progresses in step with the modern world. Colourful bazaars, historical sights, stunning natural beauty, turquoise blue beaches and fun-filled activities abound in this remarkable land. Be it the time-worn yet architecturally stunning monuments of Aya Sofya (Hagia Sofia), Blue Mosque or even the Topkapi Palace and geographical wonders such as Cappadocia and Pamukkale, Turkey surprises and delights at every step. A country of many talents, Turkey is rustic, exotic, charming and adventurous at the same time!
Best Places to Visit in Turkey:
Get ready to explore some astonishing sights in Turkey! When you travel to this beautiful country, make sure to visit the surreal cave formations at Cappadocia and the white travertine surfaces of Pamukkale. For the best experience of both these places, go for a hot-air balloon ride at Cappadocia and indulge in a thermal bath at Pamukkale. Besides these star attractions, there are iconic sights in the trade city of Istanbul that are worth your time and travel. Some of the famous sightseeing spots in Istanbul are Aya Sofya (Hagia Sofia) Museum, Blue Mosque, Topkapi Palace, Hippodrome Square, Bosphorus Strait Cruise and Grand Bazaar – largest and oldest covered markets in the world.
Best Time to Visit Turkey:
Spring (April & May) and Autumn (September to November) are the best seasons to visit Turkey since the weather is simply perfect – mild sunny days coupled with pleasantly cool nights. Summers are dry with temperatures going up the charts in the months from June to September. Winters from December to February tend to be extreme with freezing temperatures, heavy snowfall and intermittent rainfall. If winter sports, offbeat travel and budget hotels are what you are looking for, then winter is the perfect time to travel to Turkey.
To know more about Turkey, read our blog – Top 7 Places To Visit In Turkey: Wander Across The Borders
There are several gems in the Middle East that are waiting to showcase their beautiful side to the world. Some of the lesser-known and unexplored destinations that can be included in your travel list are Cyprus, Lebanon, Israel, Qatar and Kuwait. Travel the offbeat path and you will be surprised by the amazing experiences that are in store for you at the places less travelled. After all, travel is not just about following popular trends; it is about creating your own travel stories and making your own mark in this world!
Unravel the mysteries of the Middle East with these unexplored travel destinations and let travel open your mind and broaden your perspective a little more…