Reading Time:
8
minutes
Turkey is a country known for its vibrant culture, mouth-watering food and vast history. Dotted with modernized metropolitan cities to small, quaint villages; this country offers a rare blend of old and new. It also boasts a number of monuments giving a peek into the ancient culture of the Greek, Roman, Ottoman, Persian and Byzantine eras. From Hagia Sophia Mosque to Ephesus, Cappadocia to Sumela Monastery, there are a number of places to visit in Turkey.
However, this does not mean that Turkey is all about historical sites. If you are someone looking for a place away from the hustle and bustle of your fast-paced city life, this is definitely a place to be. From those picturesque landscapes to the beauty of the sun-soaked Mediterranean Sea, towering mountains to arid plains, this country is a paradise for nature lovers in the truest sense.  And one thing that makes this country unique is its transcontinental capital city.  Istanbul, the capital city of Turkey, is set on two continents Asia and Europe. So, when in Istanbul, all you have to do is, take a ferry and you will be able to travel two different continents at a time.
If you are an Indian passport holder, like any other foreign country, you will need a valid visa to visit Turkey. Applying for a visa might seem a difficult task at first, but now the process has become quite simple.
Here is all you need to know about Turkey visa for Indian citizens: –
Types of Turkey Visa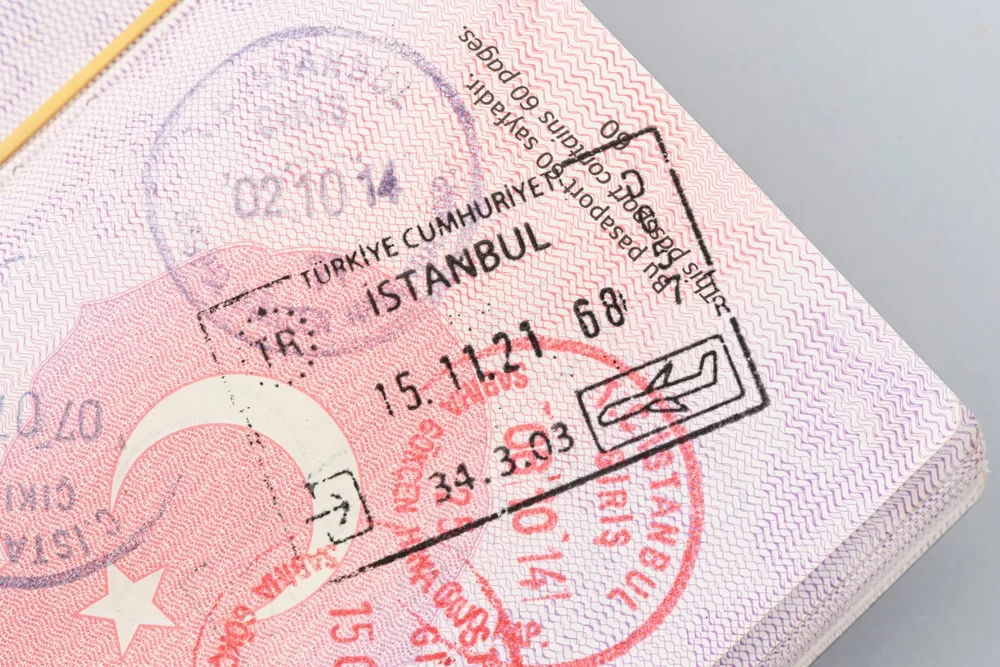 The authorities issue 5 different types of Turkey visa for Indian citizens based on the purpose of their visit. The visa fee and rules can vary from one visa type to another.
Tourist/Business Visa
Indians can apply for a tourist/business visa for Turkey if their visit is intended for one of the following:
Single transit
Double transit
Touristic visit
Commerce/business meeting
Seminar/meeting/conference
Exhibition/fair/festival
Sportive activity
Official visit
Artistic/cultural activity
Visiting the Republic of Turkey of Northern Cyprus
Official Visa
This visa is used for:
Student Visa
This visa is used for:
Education purpose
Course purpose
Internship AISEC
Internship ERASMUS
Internship visa
Learning the Turkish language
Work Visa
This visa is used for:
Assigned artists
Assigned journalists
Special employment/employment purpose
Assigned academics/lecturers
Assigned sportsperson
Repairman and montage purposes
Assigned free-zone labours
Others
This visa is used for:
Documentary purpose
Seafarer visa
Freight visa
Family union purpose
Archaeological excavation and exploration purpose
Medical or health treatment purpose
Tour operator official
Accompaniment purpose
Required Documents
After choosing the type of visa you wish to apply for, make sure you have all the relevant documents ready. Here is a list of all the documents an Indian citizen needs while applying for a Turkey visa:
A duly signed visa application form with applicant details
Two photos of the size: 2.5-inch × 2.5-inch with a white background
Two copies of the first and last page of the passport (valid for at least 6 months from the date of your entry into Turkey)
If the applicant is an employed person, an original leave approval from the employer is required. And if the applicant is self-employed, a cover letter with name, signatory, company stamp, and designation is required. If the cover letter is on a business letterhead, then it has to be notarized and attested by the MEA (Ministry of External Affairs)
Bank statements for the last 3 months with adequate funds (Rs.1 lakh or more)
A memorandum of association/certificate/proprietorship/partnership deed proof with the applicant's name in the case of self-employed/director/proprietor/partner
If the applicant is employed, salary slips of the last 3 months and salary account information have to be provided with an authorized signature and stamp
A copy of the tour itinerary
A copy of the hotel reservation information
A copy of the return ticket
A copy of the travel insurance
How to Apply
E-Visa
You have to visit their official website to apply for a Turkey e-Visa for Indian citizens.
Enter all the required details and upload the relevant documents.
Make the payment for the visa fee and download your e-visa.
Direct Application
Choose the visa category and download the respective visa application form from the official website. Once downloaded, fill out the form and fix the photograph as per the specified size.
Attach all the relevant documents and ensure that all the mentioned details are correct.
Submit the completed visa application at a VFS (Visa Facilitation Services) center and pay the fee in cash.
Once submitted, you will be able to track the status of your application at the official website.
The visa can be collected from the respective VFS center or you will receive it via courier.
Visa on Arrival
Turkey does not offer a visa on arrival for Indian citizens. All Indian passport holders shall be required to have an electronic visa (e-visa) or a sticker visa issued by a Turkish diplomatic or consular mission abroad in order to be able to enter the country.
Eligibility Criteria for E-visa
The applicant must have a valid visa or residence permit issued by one of these: a Schengen Member State, The United States, The United Kingdom or Ireland. In addition, the purpose of the visit should be either tourism or business.
If a person does not meet all these requirements, he/she needs to visit the nearest Turkish Embassy and apply.
Processing Time & Fees
Applying for a Turkey e-visa for Indian passport holders hardly takes any time. You can download the visa as soon as you submit your application. For the sticker visa, a minimum of 15 working days are required from the date of submission of the documents.
The Turkey visa fees for Indian passport holders can vary from time to time. You can check the charges applicable at that specific time.
Now that you know how to obtain a Turkish Visa, book a Turkey tour package now and plan a trip you will never forget. We are offering well-curated trip packages to different domestic and international tourist destinations and our range includes world tour packages as well.