From the Mediterranean to the Indian Ocean, they share the powerful ingredient of fantasy. There's nothing like escaping to an island with your loved one to bring out starry eyes in the most jaded traveler.
Whether a proposal is on the horizon, a honeymoon is being mapped out, or you're simply seeking a romantic escape, these dreamy idylls vow to set the mood.
When you want to get away from it all, discover the getaway escape that's right for you among these top islands for romance.
Bora-Bora, French Polynesia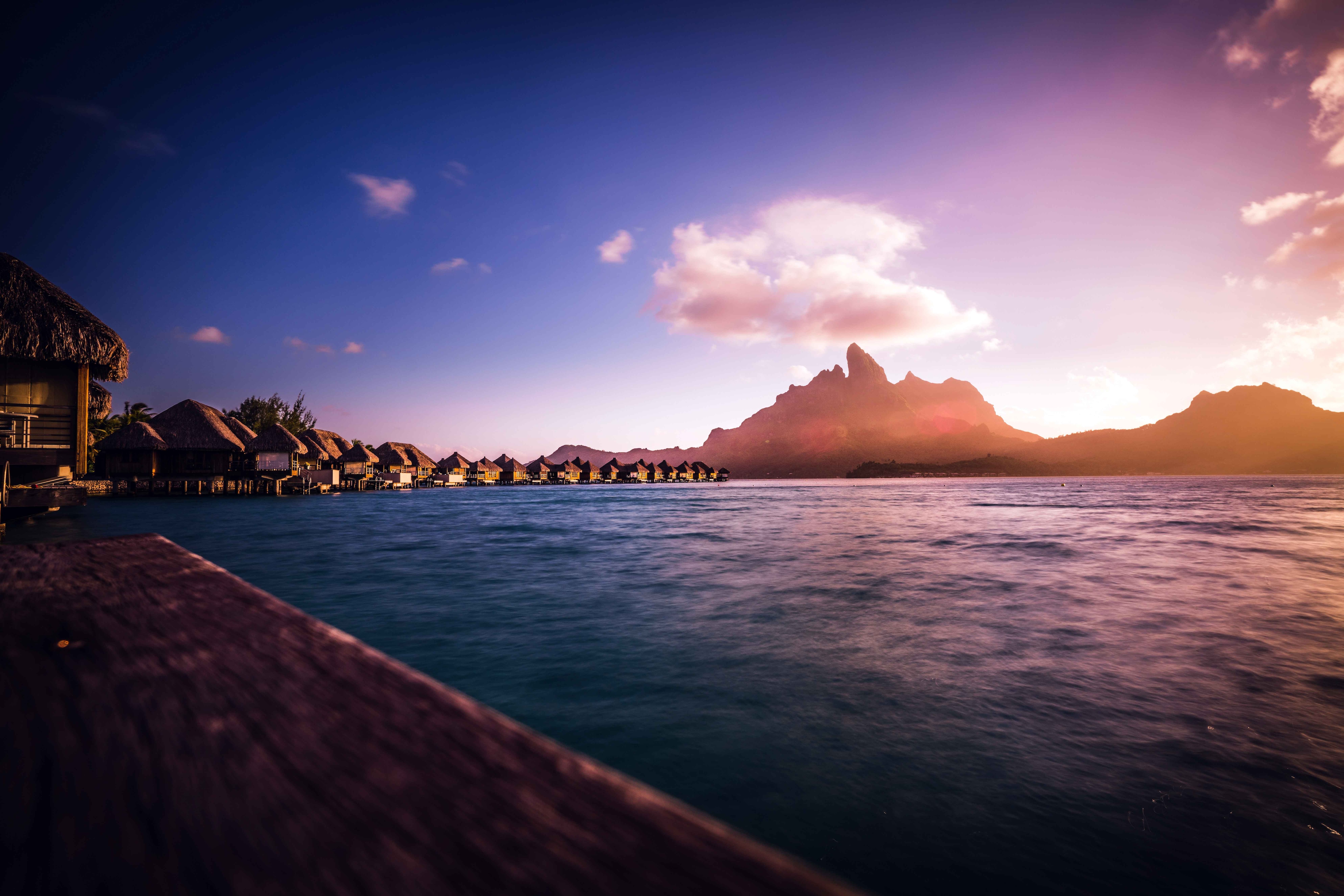 Few scenes could be more seductive than gazing out at crystalline waters with your beloved. What could be more seductive than an overwater bungalow above a turquoise lagoon? That's the essence of Bora-Bora, a geographically blessed sliver of French Polynesia. At its heart lies the jagged peak of Mount Otemanu; on its fringes, tiny motus (islets) and a coral reef with a swirl of colorful marine life. After a day of exploring the lagoons, snorkeling, or strolling along one of the winning island's world-famous beaches, watch the sun set over aptly named Motu Piti A'au, which, in Tahitian, translates to "Isle of Two Hearts".
Maldives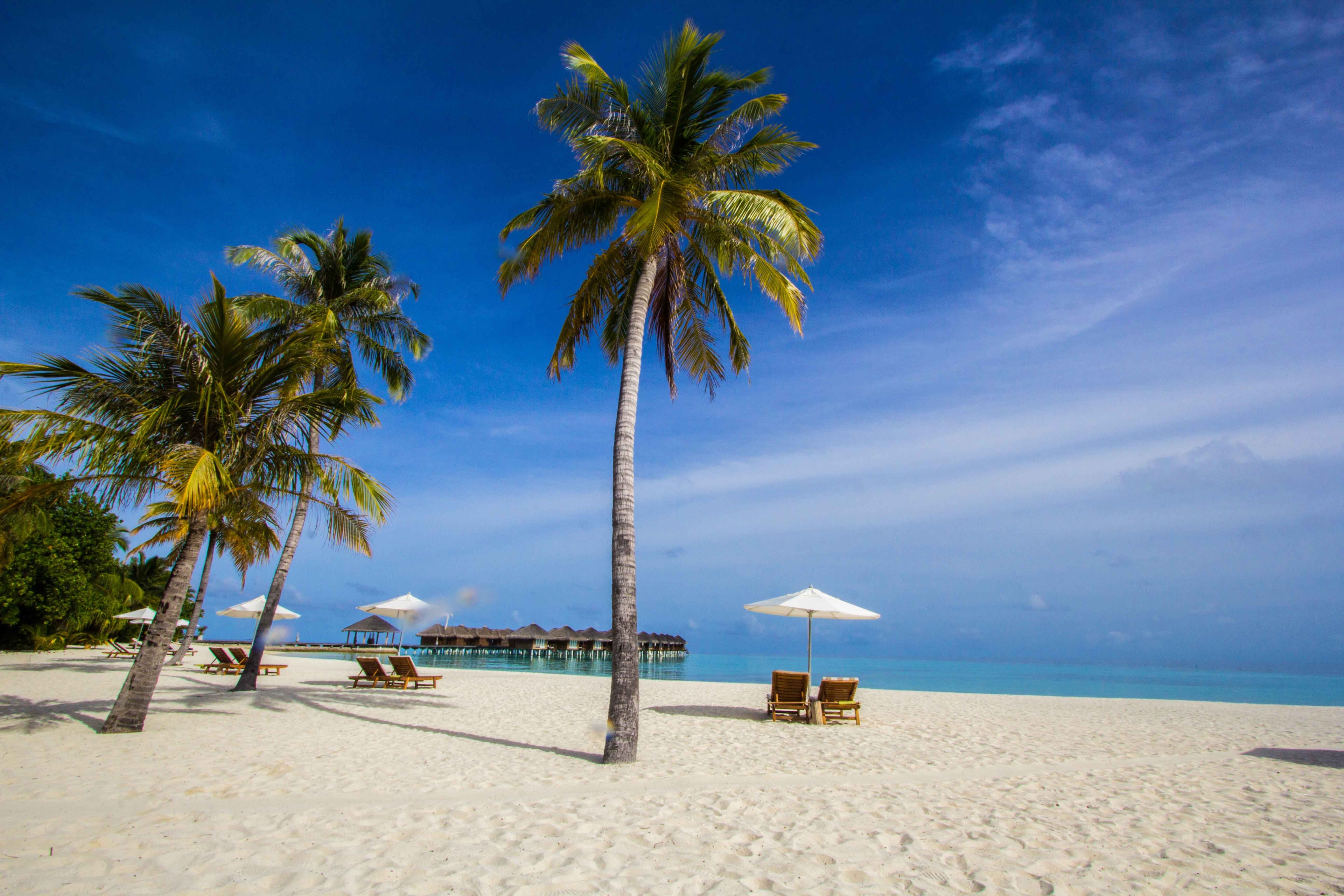 The name that comes to everyone's mind when you read 'romantic' and 'island' in one sentence. Being one of the most romantic islands in the world and attracting couples worldwide hasn't made it lose its charm and beauty even one bit. With 26 atolls and almost 1,200 islands for couples to choose from, it's no surprise the Maldives have become an incredibly popular honeymoon destination. The archipelago might be known for snorkeling, but there are other ways for visitors to admire the aquatic life. You can also do island-hopping if adventure is your choice. The world's lowest-lying nation has a close union with the sea: Where else would you find a hotel with a coral nursery and an underwater nightclub? With Niyama Maldives, you can also dine in the company of rich marine life underwater. Let this thoughtfully curated itinerary sort out your Maldives vacation.
Santorini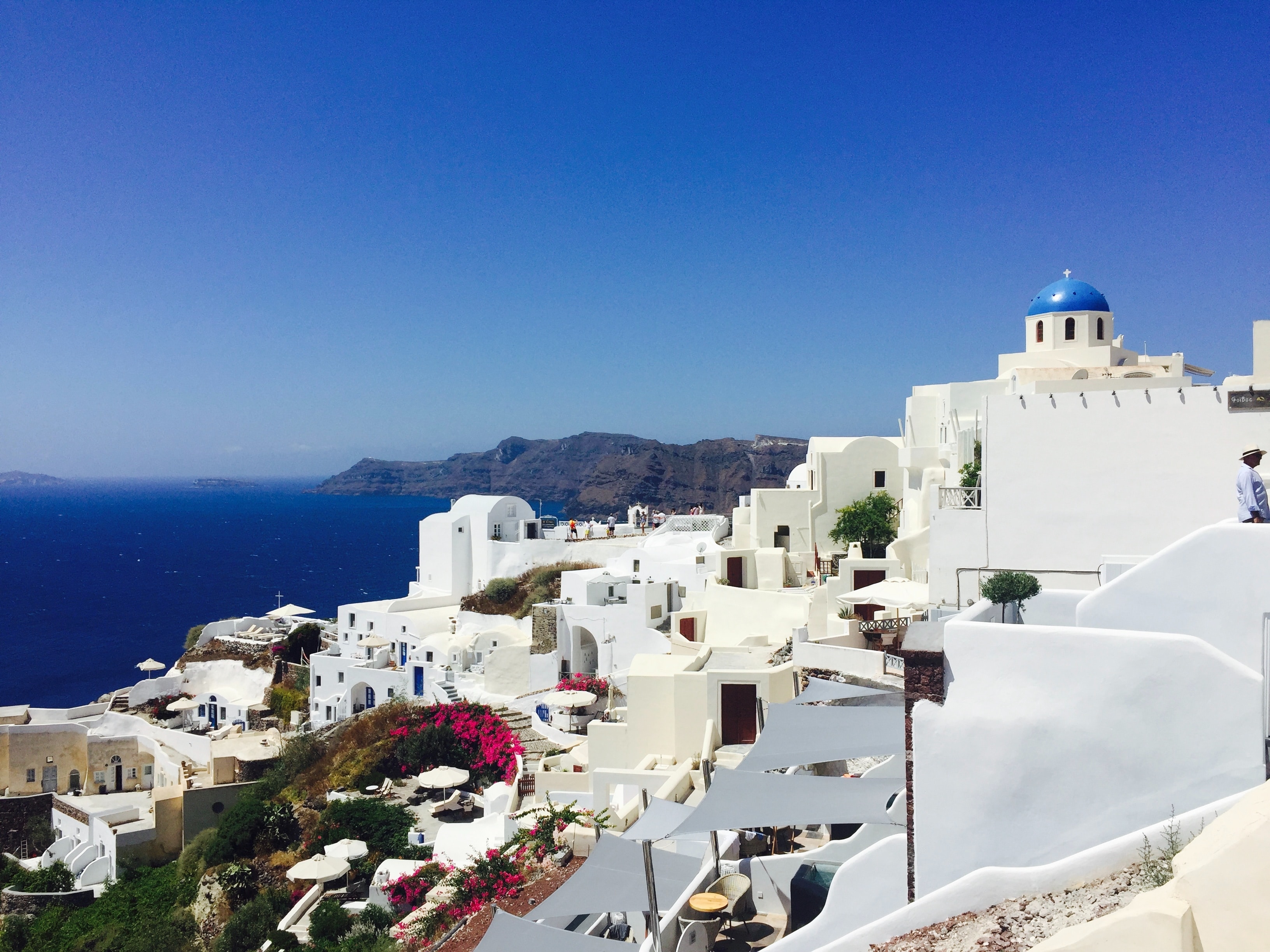 If there were ever a place that had paradise written all over it, it would be Santorini. Whitewashed cave houses framed by bougainvillea and backed by blue-domed churches spill down the rim of an ancient volcanic crater; at sunset, the Sea of Crete is bathed in a rosy glow. The most jaw-dropping sunsets are seen here.
Yet as compelling as the scenery may be, Santorini's true appeal lies in its wealth of diversions: extraordinary wines, black (or red or white) beaches and archaeological sites from the prehistoric era. Visit little-known Gavalas Winery, in the enchanting village of Megalochori, where visitors can actually stomp grapes during harvest season.
Bali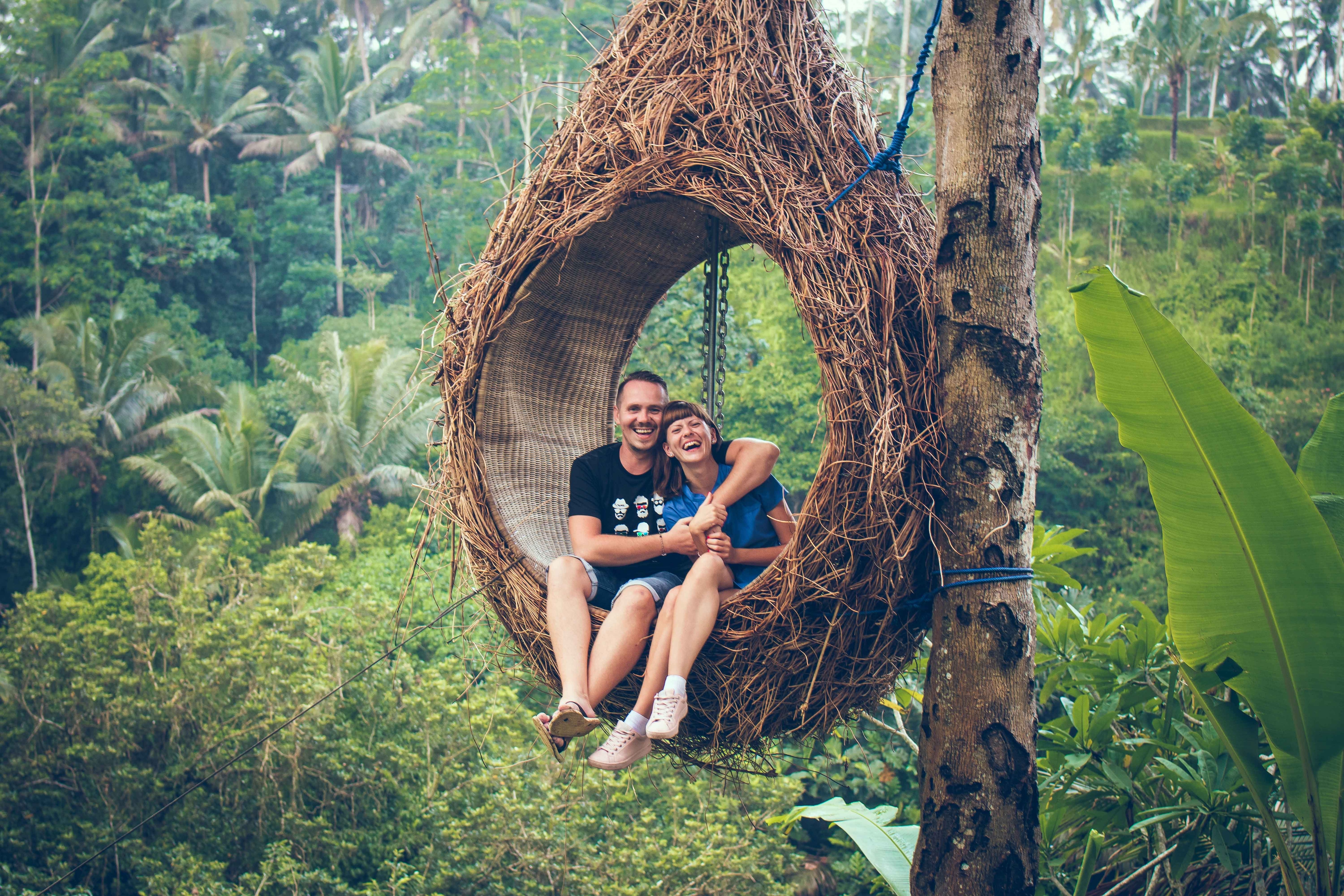 Bali's been at the apex of the romance circuit for decades, if not centuries, with couples drawn to the mist-shrouded temples, mountainous landscapes, Balinese art and world-famous friendliness of the locals.
It is so much more than that beach from Eat, Pray, Love. While Padang Padang's role in the storyline is a testament to just how romantic this destination is, activities abound across The Island of the Gods. Hike Mount Batur for sunrise and Uluwatu for sunset, followed by a fresh seafood dinner on Jimbaran Beach. Couples can cozy up in secluded, lagoon-front villas with access to Nusa Dua beach. You can also gift your partner a permanent spot on the world map by naming one of Indonesia's uninhabited islands after your better half. Plan your perfect holiday with this Bali holiday package.
Thailand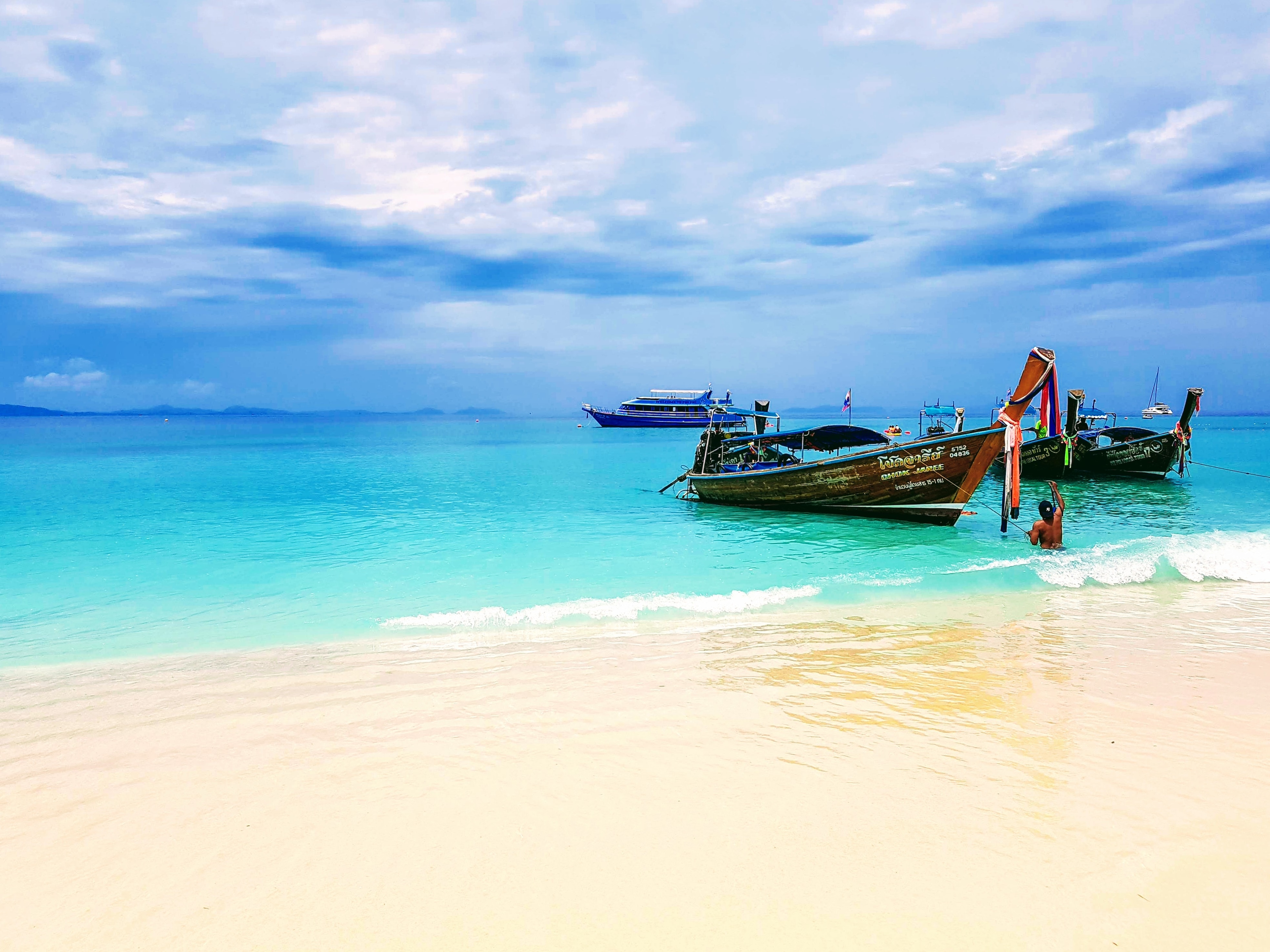 Thailand is a beach lover's dream. From Similan islands to Koh Samui, this is one paradise island getaway in Asia.
Consisting of a group of 11 archipelagos located off Thailand's west coast in the Andaman Sea, the Similan Islands are stunning islets protected by the Thai government. Under the crystal-clear waters of this marine nature reserve lies a paradise for divers and snorkelers. With warm weather all year, this is the perfect spot to see gorgeous corals, imposing boulders and beautiful tropical fish in a peaceful setting.
On the other hand, you can also choose Koh Samui, known for its palm-fringed beaches, coconut groves and dense, mountainous rainforest, plus luxury resorts and posh spas. The landmark 12m-tall golden Big Buddha statue at Wat Phra Yai Temple is located on a tiny island connected to Koh Samui by a causeway. Need more inspiration on romantic islands in Thailand? Get it here!
Capri in Italy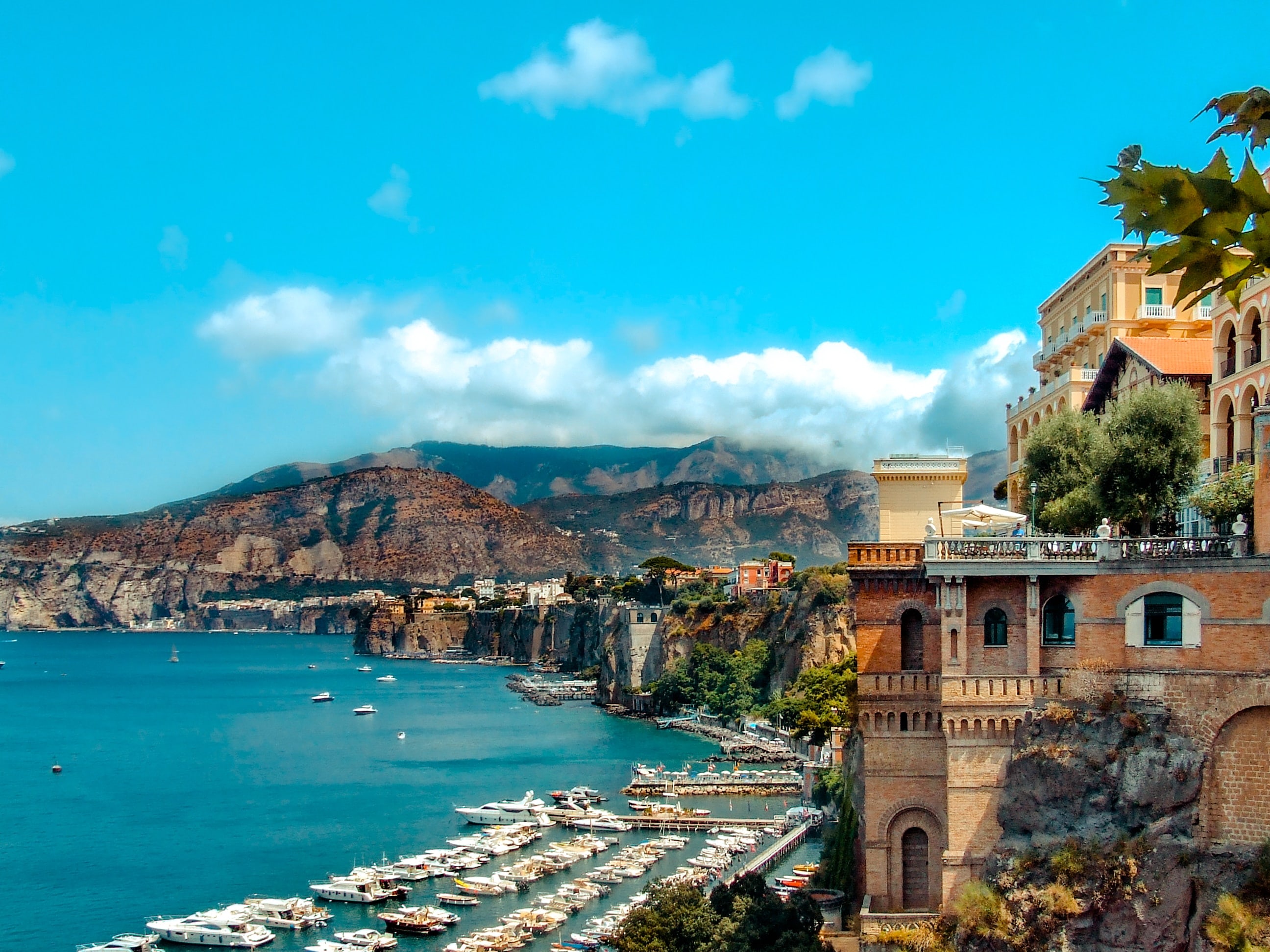 The Italian island of Capri is as rife with delicious indulgences as it is with picture-perfect scenery. Known for its limestone cliffs and waterfront villas, this 4-square-mile speck in the Tyrrhenian Sea fully embraces the concept of la dolce vita.
A funicular railway whisks visitors from the main port to the boutique-lined streets of Capri town; privacy-seekers keep heading upward by foot or bus to the quieter village of Anacapri.
Savor a glass of limoncello straight from the source: the ripe, bright fruit trees perfume the island's landscape. Gelateria Buonocore's creamy offerings are one of the best to relish on a sunny day! Under the archway of the Faraglione di Mezzo is the ultimate spot to canoodle, second only to the island's legendary glowing sea cave, Blue Grotto, both of which can be reached by private boat.
Seychelles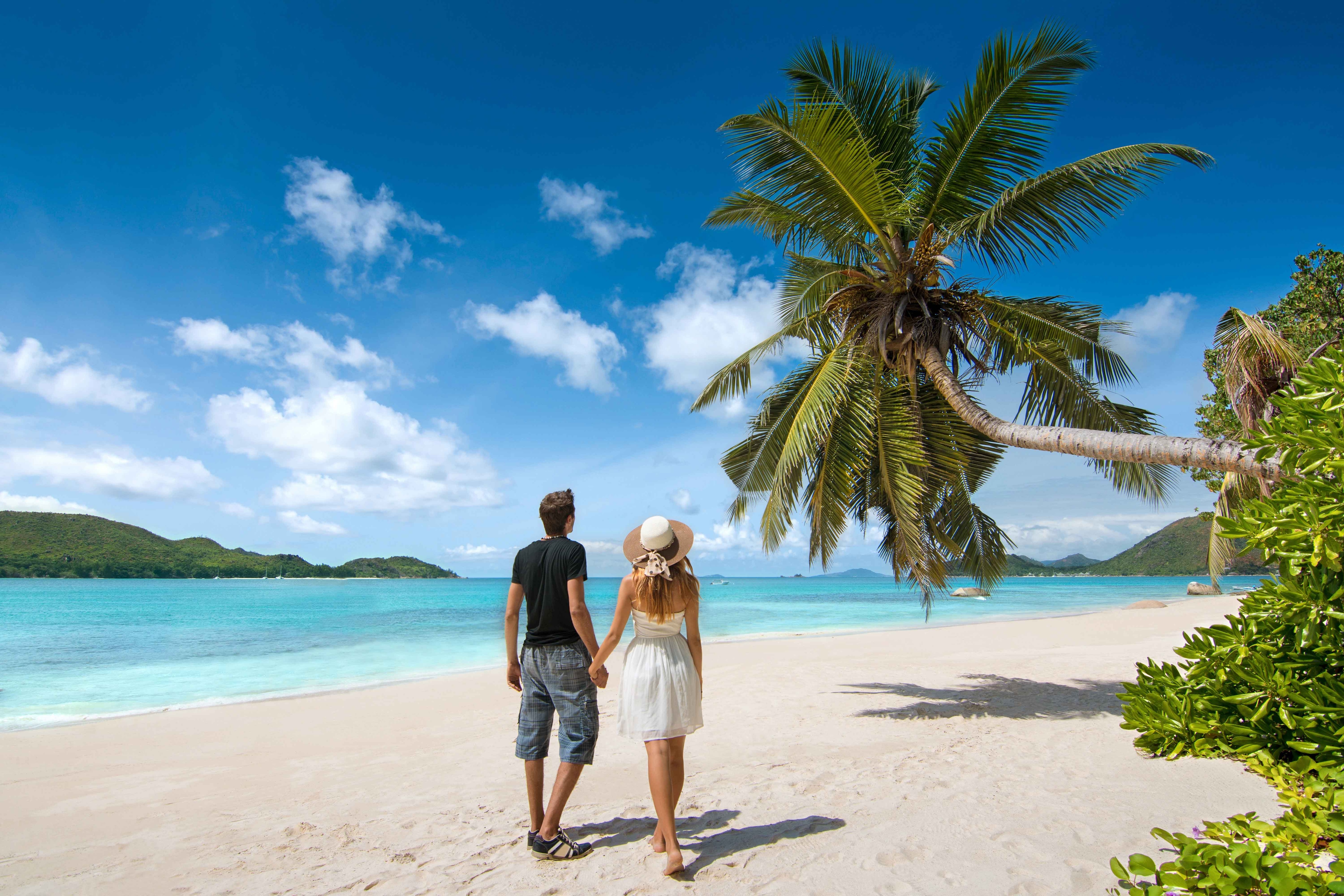 Praised for its sheer beauty, it's no wonder celebrities (including honeymooning power-couple Kate Middleton and Prince William) flock to this heavenly archipelago of Seychelles. After all, the island of Praslin — one of 116 in the Seychelles—was once thought to be the Garden of Eden. Fun fact: the island's indigenous coconuts, nicknamed "love nuts," are often consumed as aphrodisiacs. Come for the beaches, but stay for the bathtub views. A much-needed soak for two awaits at the island resorts in Seychelles overlooking lush flora and the Mahé coastline. It's always the best time to go to Seychelles, one of the most romantic island destinations in the world.
Langkawi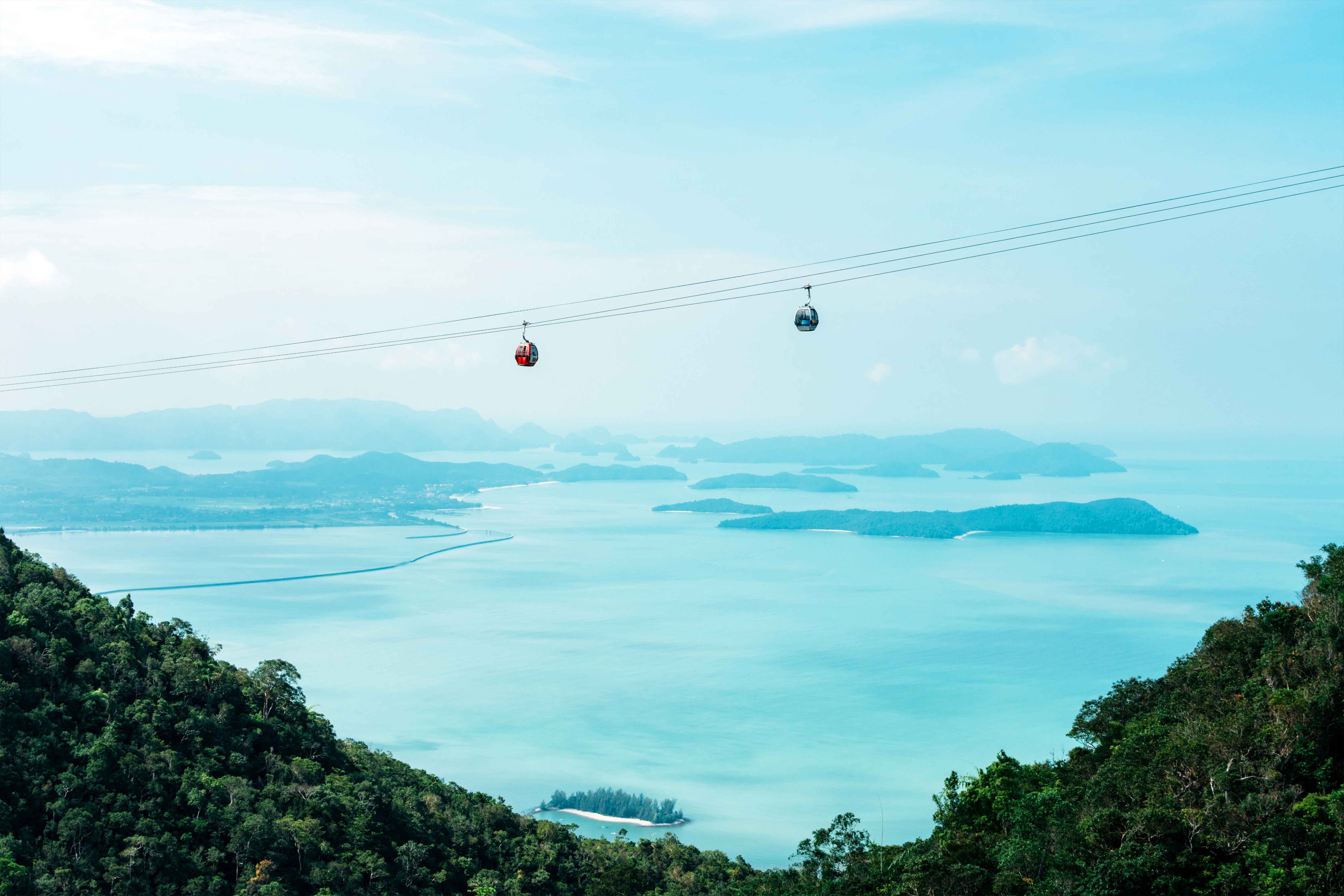 The Jewel of Kedah, Langkawi is an undeniable paradise of for a romantic honeymoon! With rejuvenating waves resurrecting you from the fast paced life and bringing you back to the reality of a whole new relaxed arena! Experience the feeling of being sun-kissed and relaxing sensations running throughout the body as you wiggle your toes in the sand. The famous beaches in Langkawi are Pantai Cenang, Tenagh and Tanjung Rhu. If these beaches are not romantic enough for you, we have a solution: rent a private boat and explore the other 99 island around Langkawi! Even in high season you can hide yourself in some magnificent spots. Let all the slow-motion romantic Bollywood songs come alive as you rekindle your romance with one of these Langkawi tour.
Kauai, Hawaii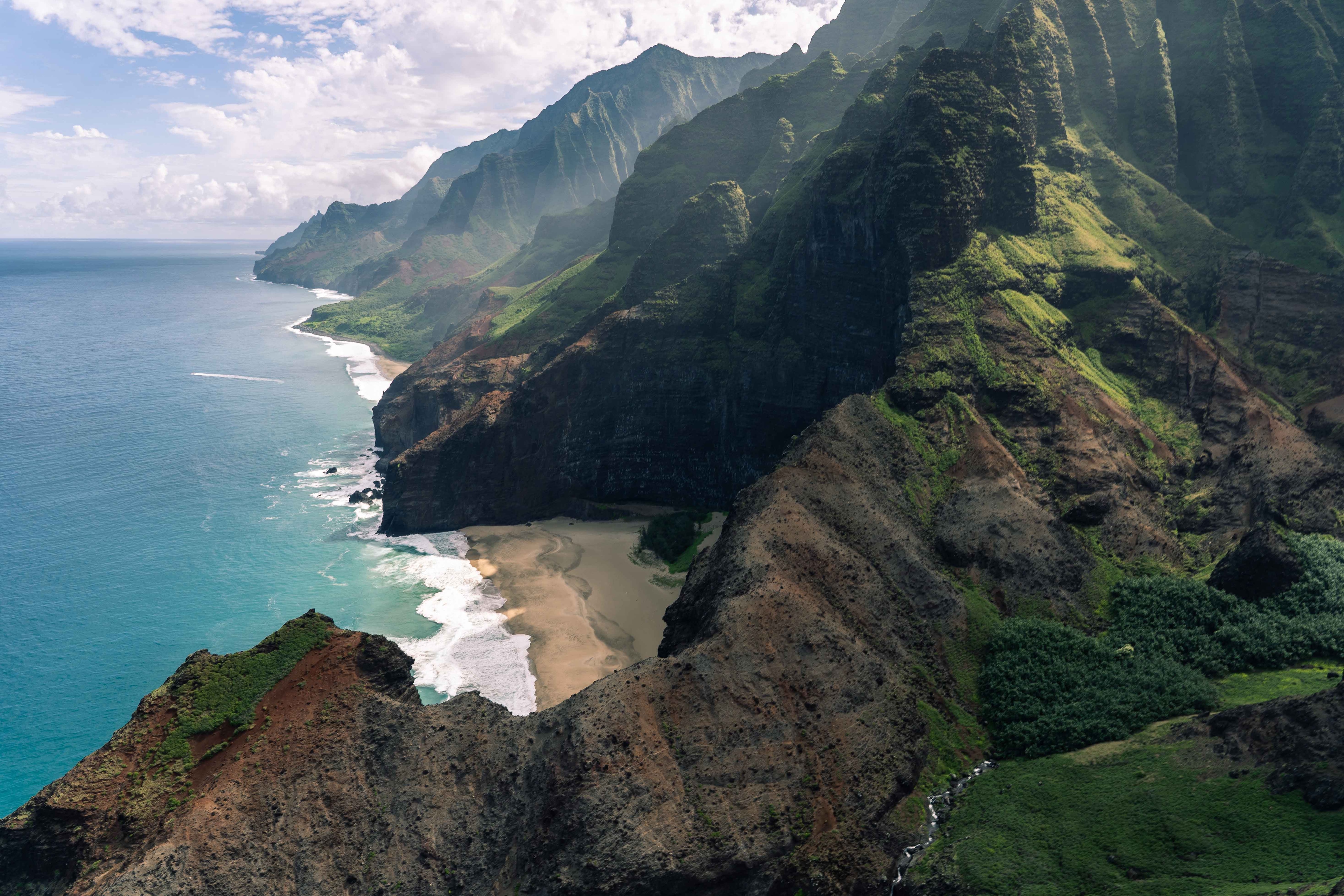 It's the oldest of Hawaii's eight main islands -- and arguably the most dramatic, with scenery that ranges from wind-eroded mountains and red-walled canyons to primeval rainforest and photo-ready waterfalls. Upon arriving at this emerald Hawaiian utopia, visitors are greeted with cinematic sights. Do you know that 60 plus feature films have used Kauai as their backdrop. As the first island to emerge from the Pacific, the terrain aches to be explored. The 11-mile Kalalau Trail affords an unmatched perspective of the Na Pali coast. Aquatic activities include stealing a smooch under Wailua Falls, sunbathing on picturesque Hanalei Bay, or scuba diving off Tunnels Beach to see the lava tubes and tropical fish below. Adventure and romance go hand in hand at this island destination.
Quit daydreaming. Choose one from the list because that romantic island vacation could be a reality.
Written by: Aashima Kadakia
Creative ninja and a true follower of 'Work, Save, Travel, Repeat', I love to travel, experience places and bring back stories for a lifetime. Born and brought up in Ahmedabad, I like to visit the same old places, the same cliched tourist spots and destinations, but choose to see the unexplored in the old places. Always inclined towards the mighty mountains in their debate with the beaches!