Reading Time:
16
minutes
The largest of the continent has a quirky reputation of being the favourite for the smaller lands of the ocean! Blessed with a plethora of diversity, when it comes to the types of lands, Asia is a continent that can satisfy every traveller's curious expedition. Landscapes to skyscrapers, history to traditions and cultures to lifestyles, Asian lands have always made a mark on the legacy of the stars of tourism world. When it comes to islands, Asia has got such unrivalled options that will make you spoilt for choice.
Asia is popularly known for being the colourful land, out of which blue is the most favourite of many. The islands of Asia have topped the lists for best islands in the world so many times that Asia's turquoise waters hold the reputation for perfect affordable island getaways. Asia being one of the most affordable continents among all, its islands are the best option for many. With high accessibility and charming rates, Asia is a perfect choice for a much-needed break from the tedious routine.
If you're looking for a perfect getaway that will benefit your pocket too and paint beautiful memories for a lifetime, look for some iconic paradise islands of Asia. To make it all easy for you to find a perfect fit for your choice, here are top 5 picks which undeniably the most stunning paradise islands that you must visit in Asia!
1. Maldives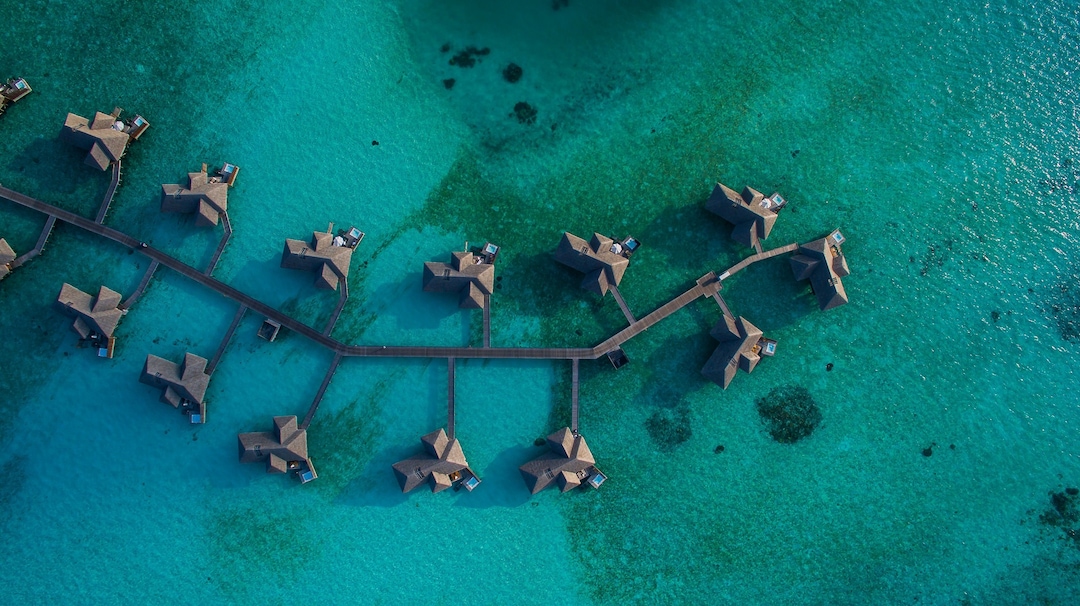 The shades of the dusks and dawns of Maldives are remarkably like a painting that can be the most unforgettable aspect of every Maldives tour package. Painted in perfect strokes of green and blue with whole new aqua and turquoise shades, this land is a picture-perfect destination to capture your memories of new beginnings along with Maldives holiday packages. A cultural melting pot with traces of traditions and customs influenced by Indian, Sri Lankan, Malaysian, Arab, Persian, Indonesian and even African countries.
A fabulous amalgamation of this cultural mix makes the Maldives an enriching and exciting experience as a whole along with any Maldives tour package. A perfect place to sit on a beach and watch a sunset. Maldives island tour package is full of deep blue seas, turquoise reefs, vivid corals, white sandy beaches and palm trees. It is also a place full of character, where its people have long spent their days languishing in the very essence of idyll living along with every Maldives tour package.
Awaken to the sound of the sea as you melt into the Maldives lifestyle by soaking up panoramic views of the deep blue waters and marvel at idyllic golden beaches with Veena World's Maldives holiday packages. Fly to Male as the capital city of Maldives awaits to surprise you with its gorgeous landscapes with every Maldives tour package! Enjoy aquatic activities and the turquoise blue water along with Maldives holiday packages, as this island of hospitality sets to redefine leisure and luxury completely!
2. Krabi and Phuket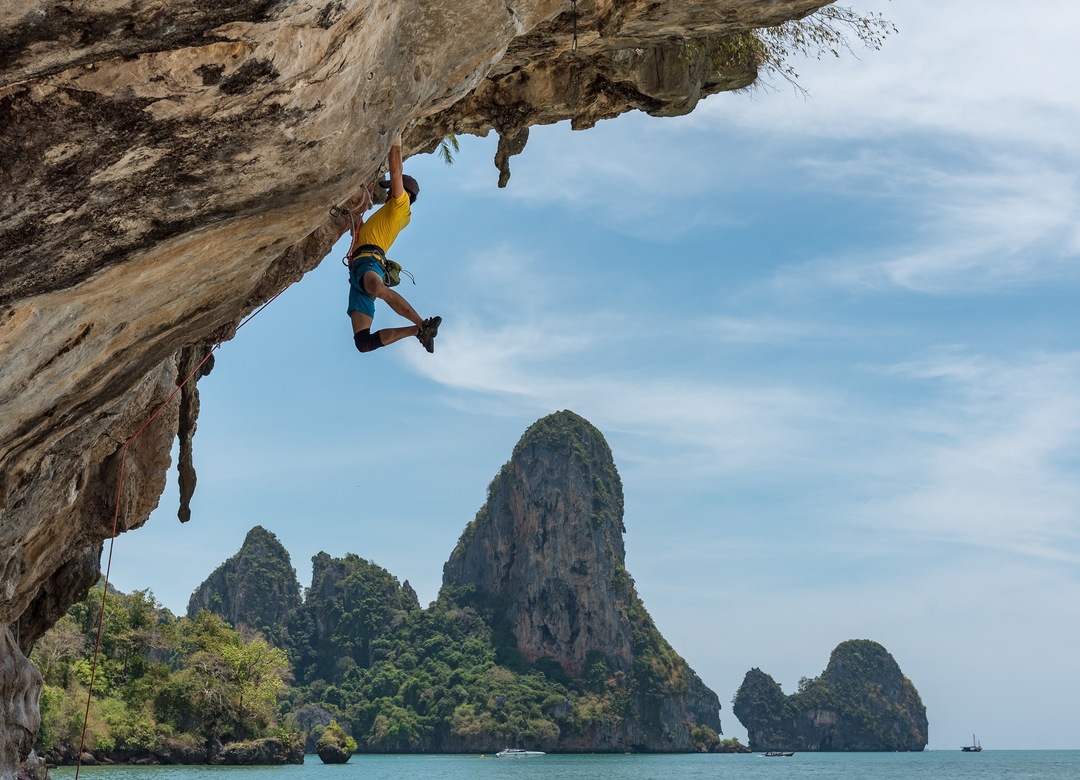 The thrill of exploration gets even more exciting when your Phuket tour package is combined with Krabi tour package along with the main highlights of Thailand will entirely bring new charm to this land! The main highlights of this landfall in Krabi Island tour, Phuket, Pattaya and Bangkok. The list of what this land has to offer is endless in any Krabi tour package. When you look for Phuket tour package, the inclusion of Krabi Island tour is the most exclusive one!  The exploring of Ao Nang Beach, exciting island-hopping tour to the tropical hot spots in the Krabi Sea, Phra Nang Cave, Tup Island, Chicken Island and Poda Island to name a few are the main benchmarks of Krabi which can be added along with your specially crafted Phuket tour package.
Phuket which can also be defined as the land of blue and green has its main highlights which include exploration of Patong Beach which is most famous for nightlife and sports activities. Enjoying Tiger Kingdom Phuket and Fantasea Show is an unforgettable experience that forms an integral part of our Phuket tourism packages from India. The famous cabaret show named Alcazar Show is a star highlight which can be added along with your specially crafted Phuket holiday packages. Visit Pattaya Tower known for being the tallest building of Pattaya along with an exciting Speed Shuttle or Sky Shuttle/Tower Jump which gives breathtaking views of the city which can be customised and experienced along with our affordably priced Phuket travel packages.
The city of Bangkok is famous for the Gems Gallery, world's largest gems gallery, where you can enjoy shopping of precious stones and witness a spectacular light and sound presentation of the glittering world of gems along with Phuket holiday packages.  The 'Wat-Pho' – the temple of the reclining Buddha and Principle Buddha and 'Wat Traimit' – the temple of the Golden Buddha are unforgettable icons of Bangkok and the main inclusions of every tour!
3. Sri Lanka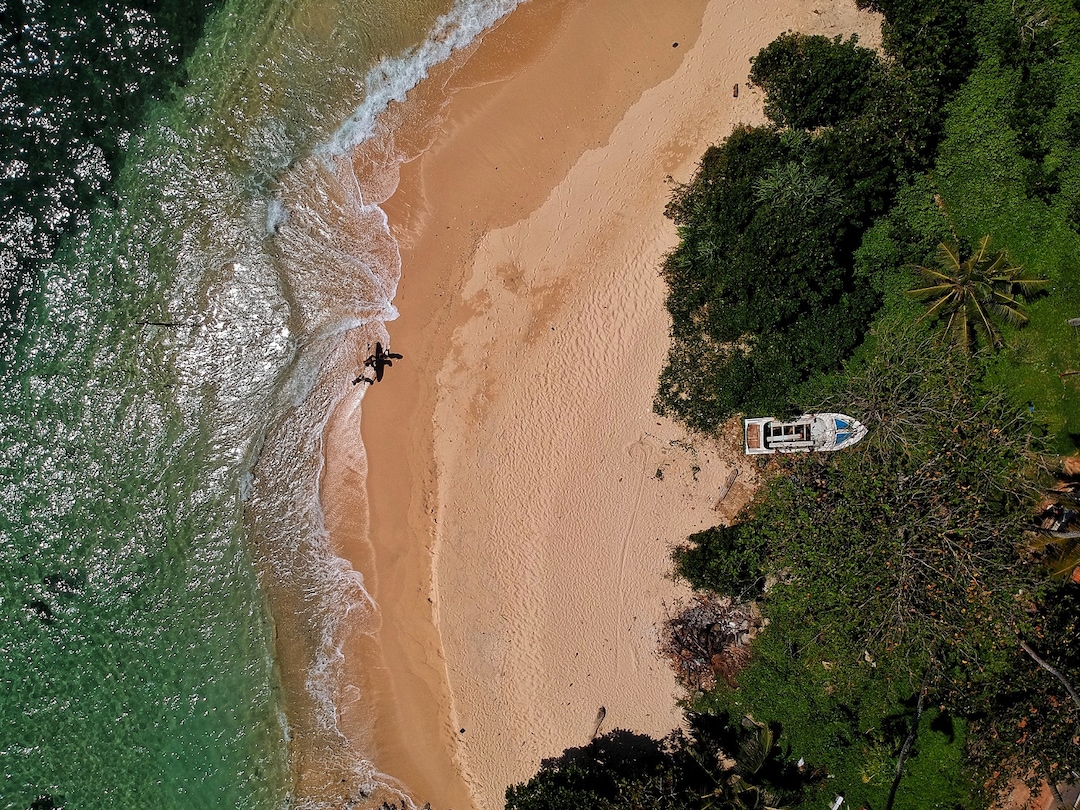 With strong traces of Indian influences, this home next to home reflects an entire legacy of ancient history written on the same lines as India. The simplicity of this land and its people leaves you spellbound. Explore Sri Lanka's Kandy, Nuwara Eliya, Dambulla and Colombo along with Sri Lanka holiday packages which altogether redefine a perfect Sri Lankan vacation! Explore Colombo which is the capital city of Sri Lanka along with every Sri Lanka tour itinerary. Visit Pinnawala which is well known for its elephant orphanage. Pinnawala elephant orphanage is an orphanage, nursery and captive breeding ground for wild Asian elephants.
Later, proceed to Kandy popularly known to be the home of the Temple of the Tooth Relic. Visit the famed Temple of the Tooth Relic, Kandy Lake and Kandy Town, Arts and Crafts centre, Gems Gallery and Lapidary all of which truly are one of the most interesting attractions in any Sri Lanka tour itinerary. Later, visit Peradeniya Botanical Gardens renowned for its collection of a variety of orchids. Enjoy a traditional Sri Lankan dance show in the evening in your Sri Lanka group tours. Visit the Anjaneyar Hanuman temple of Ramayana Trail in Ramboda, followed by a visit to the tea factory. Later, proceed to Hakgala and visit the Sita Amman Temple which according to tradition is an intriguing site associated with Sita of the Ramayana epic. According to legends, this is the place where Sita Mata spent her days in the prison of Ravana.
Then explore Hakgala Botanical Gardens popularly known as Ashok Vatika, which is one of the pleasure gardens of King Ravana along with your Sri Lanka holiday packages. In the evening, arrive at Nuwara Eliya known to be the most important location for tea production in Sri Lanka. Explore the true essence of Dambulla, as you visit the famous spice gardens. In the evening, visit the Golden Temple of Dambulla known to be the ancient cave temple with the tallest Buddha statue. Experience Sigiriya wherein you get a chance to visit Sigiriya rock fortress (also known as Lion rock) and the famous frescoes of the Heavenly Maidens along with your Sri Lanka holiday packages.
Then, drive to Colombo, where you get a chance to enjoy a city orientation tour of Colombo which includes Buddhist temple, 100 years old Clocktower, Bandaranaike Memorial International Conference Hall and British built colonial buildings. Also visit Kelaniya Temple, a shrine dedicated to King Ravana's brother, Bibhishana. Lush tea estates, botanical gardens, gushing waterfalls & several UNESCO World Heritage Sites, await you to be your perfect Sri Lanka Island holiday.
4. Andaman and Nicobar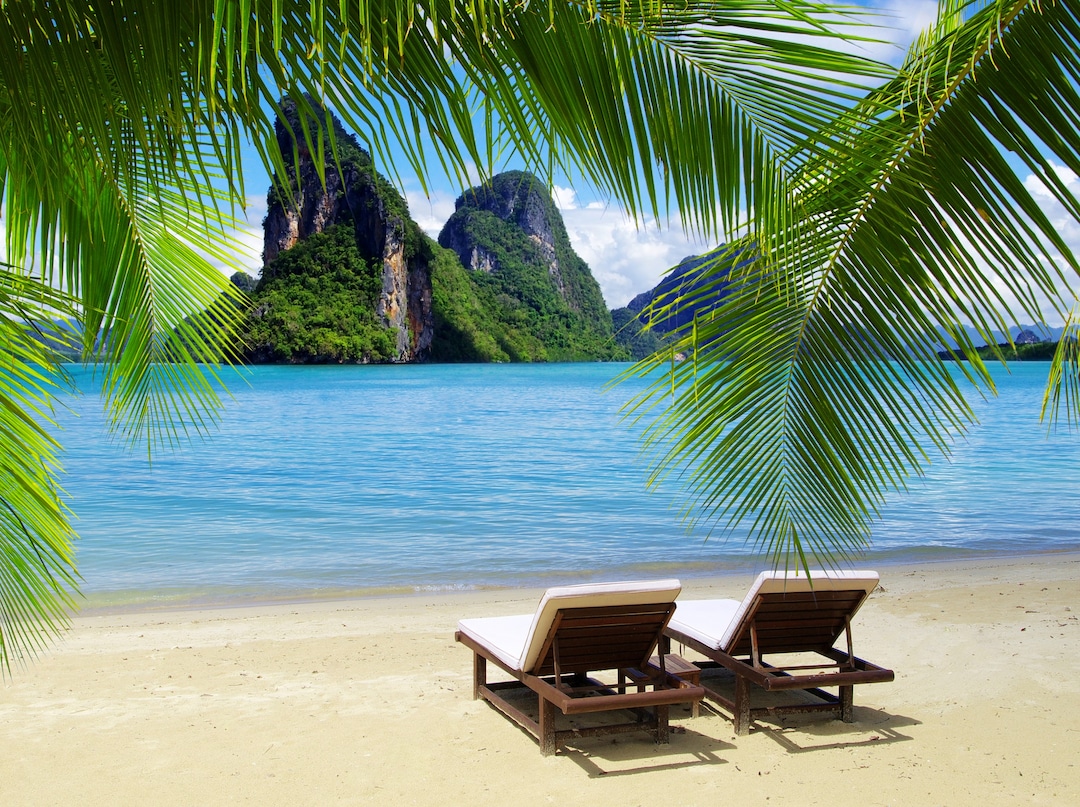 Known for being one of the most fascinating islands of India, Andaman is the true crowning jewel of tourism of our country. The clear turquoise water and the breath-taking marine life makes it one of the best destinations for water sports. Cover the main highlights included in every Andaman and Nicobar Islands package, which are: Port Blair, Havelock and Neil Island. The flavours of this land's experiences can be taken along with every Andaman and Nicobar Islands package. For e.g. a patriotic experience in Cellular Museum and Cellular Jail, which stood mute witness to the torture meted out to the freedom fighters. Along with our Andaman and Nicobar Islands tour packages, take a walk in the past and watch history being awakened, as we visit 'Veer Sawarkar' Smarak and see the spectacular light and sound show in the evening.
A leisure experience with your special one along with our handcrafted Andaman and Nicobar Islands honeymoon packages, which include Havelock Island on a cruise. Explore Havelock Island by visiting Elephant Beach which is known as one of the unique beaches located on this island. The corals at this beach are simply the best you can find in the Andamans. The Andaman and Nicobar Islands honeymoon packages include an unforgettable visit to Radhanagar Beach which was rated as Asia's best beach in 2004 by Times magazine. The island is known as 'one of the jewels of the Andaman and a perfect tropical paradise to enjoy adventure trails in the clear blue sparkling waters'.
Explore the stunning Neil Island on a spectacular cruise. Andaman's highlight includes the beautiful Bharatpur Beach, which is known as one of the finest blue crystal water beaches. Discover Port Blair by cruise and visit the unique 'Ross Island'. The beauty of Ross Island is multiplied manifold by the sight of freely moving deer that happily roam all across the Island. It is a unique memorable sight, which is part of every Andaman and Nicobar Islands tour packages. Intriguing visits to Chatham Saw Mill which is one of the largest mills in Asia, Cottage Industries Emporium and Forest Museum that offers an insight into forest activities through scale models are some of the most interesting experiences of Andaman.
Andaman and Nicobar Islands package includes a special visit to Jolly Buoy Island where we can enjoy various water sports activities. The urge of swimming in the crystal clear, blue water is something which envelops you like an unavoidable desire. Exploring the coral formations by glass bottom boat ride is a highlight which makes the Andaman experience a memory for life! All of these, one of a kind highlights are included in our Andaman and Nicobar Islands tour packages at an affordable price. We believe in making travel affordable and we reflect the same with our itineraries that are designed to offer this one of a kind experience.
5. Bali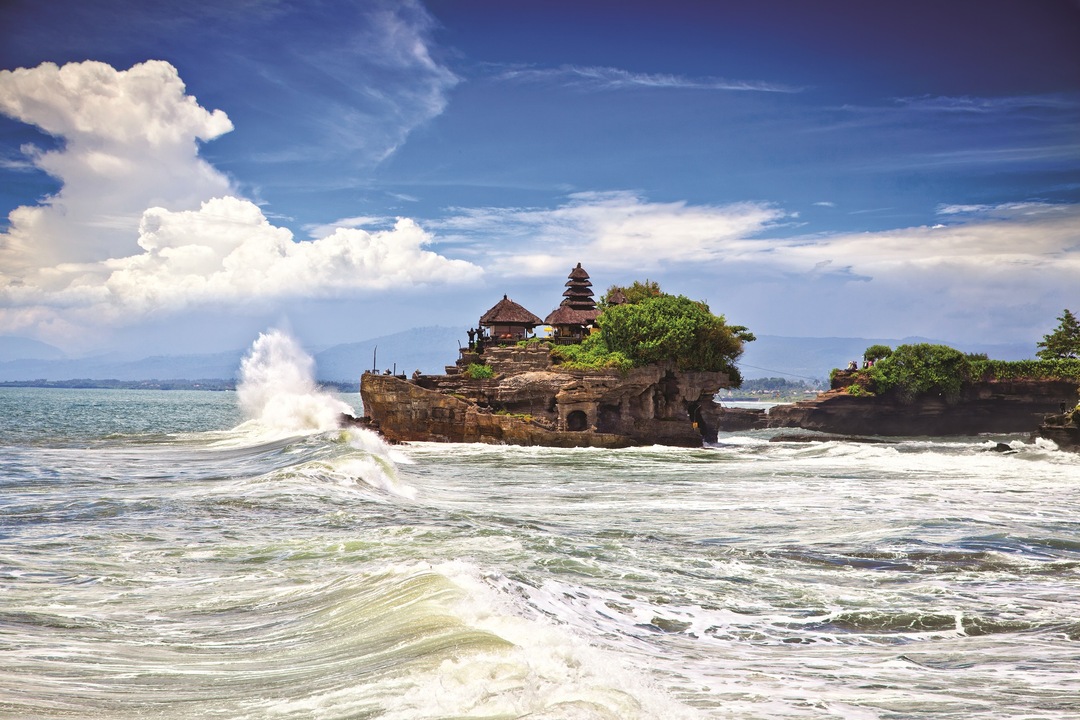 Enchanted with beautiful arrays of shades, spreading across the variant natural bounty, Bali is an island leisure vacation every traveller dreams about. The Island of Gods as Bali is known is so true to its name. The highlights of Bali include unique experiences along with our Bali tour packages available online. Visit Tanjung Benoa beach where you enjoy a banana boat ride and a trip to Turtle Island on a glass bottom boat. Visit the legendary Uluwatu Temple! Hanging on a cliff 100 meters above the ocean, Uluwatu temple is a unique sight that you can witness along with our Bali holiday packages.
Bali gets way more interesting for you and your family with a visit to Celuk, known for being the centre of gold and silver works, Bataun which is the stone carving centre, Mas is known as the centre of wood carvings and finally Ubud, famous as the Balinese painting centre along with our Bali family holiday packages. Explore Kuta beach, also known as sunset beach, as opposed to the sunrise beach. It is one of the best places to enjoy a spectacular romantic sunset in Bali and forms an integral part of our Bali honeymoon packages.
See the real and exotic side of Bali, specially designed for nature lovers who want to witness the Balinese way of living. Later visit Twin lakes – Buyan and Tamblingan followed by a visit to Ulun Danu Temple at Bedugul. Watch the colours of the sky change from just a hint of colour to shades of deeper orange, purple and red while you cruise along the harbour giving you a perfect leisurely ambience along with our Bali vacations from India.
"Everyone knew that all islands were worlds unto themselves, that to come to an island was to come to another world."

― Guy Gavriel Kay, Tigana
The natural formations of the little worlds making them so intertwined with nature, core to its roots that these islands are always a spectacle of a kind. Every island of Asia makes you feel like you walked into the emotion of relaxation. The feeling of leisure and rejuvenation gets personified with the experiences that the island holds. The glory of the sea salt flavoured breeze gracefully dancing across your body, reminding you to just live again, for yourself, is truly priceless. Explore the iconic islands and make your vacation true to luxury and so much more to life! Sea is calling, get your Thalassophile heart excited and dive into the little world of Asian paradises!