What is clean, green and a paradise still unexplored? Why, it's the North-East region of India with its eight sister states that rival each other when it comes to unparalleled natural beauty, cultural heritage, tribal lifestyles and most importantly, clean and green surroundings.
Nagaland: Land of Festivals
Nagaland is one such beautiful North-Eastern jewel that is well-known for its overwhelming mountainous terrain, astounding natural beauty and vibrant tribal culture. A border-state facing Myanmar to the east and Assam, Manipur to the west and south respectively, its rich natural bounty is filled with diverse flora fauna, lush green vegetation, deep valleys, clean rivers, natural lakes and pleasant climate. Did You Know? Nagaland is also known as the 'Land of Festivals' for its joyous festive spirit and year-long celebrations that mostly revolve around agriculture, the main livelihood of the Naga community. There are about 16 different tribes in the state who celebrate their culture in their own unique style with distinct festivals, folk dances, music and handicrafts, throughout the year.
Nagaland Hornbill Festival: Festival of Festivals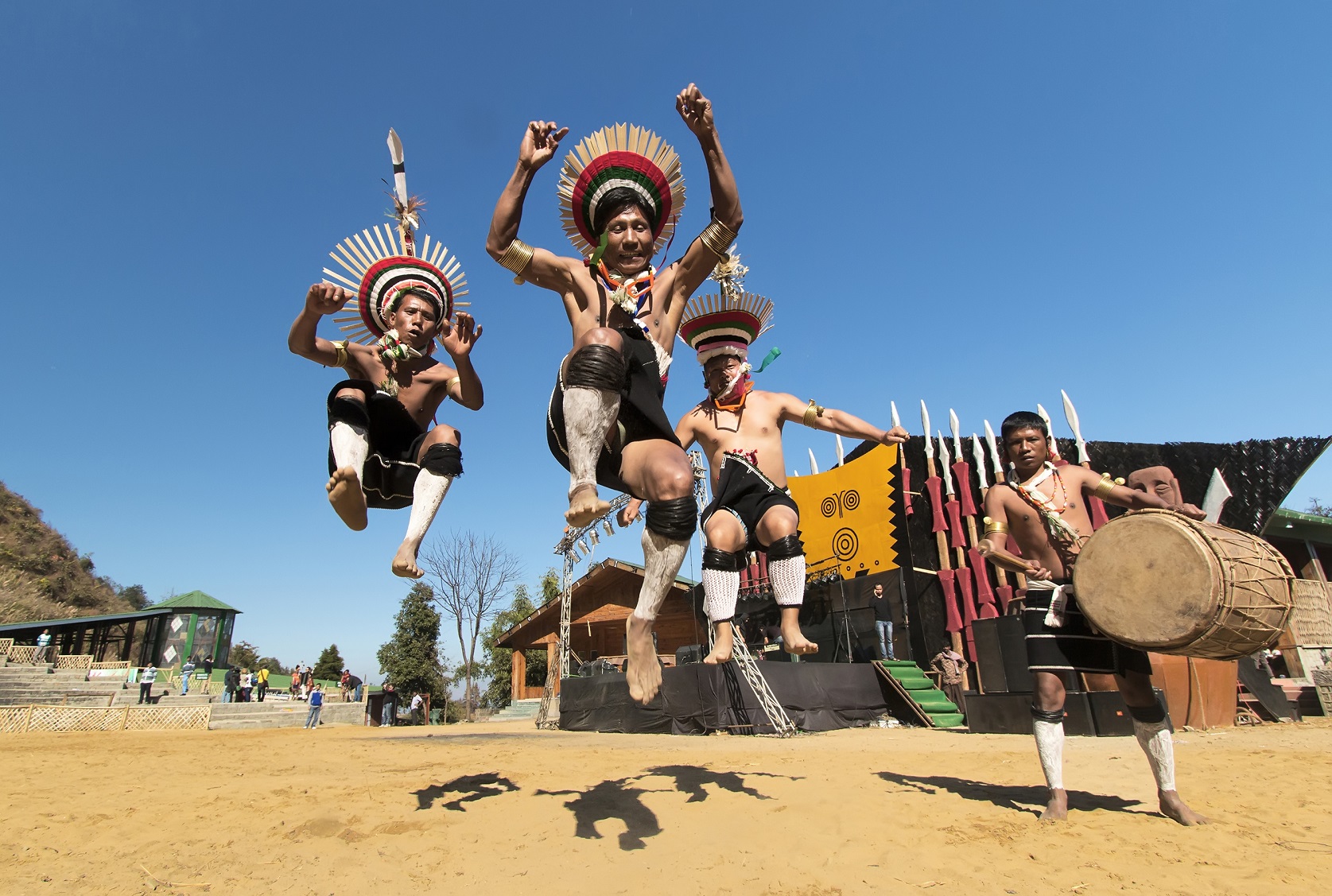 The Hornbill Festival, aptly known as 'Festival of Festivals', is a unique celebration and showcase of the tribal culture and rich heritage of Nagaland. It is held every year from 1st December to 10th December in the Naga heritage village of Kisama. Almost all the tribes and locals take part in the vibrant festivities that aim to highlight, revive and protect the culture and traditions of this state.
Kisama is host to a weeklong medley of cultural performances, indigenous games, craft bazaar, music events, fashion, cycling, motor sporting, events, kid's carnival, floral galleria, food courts, film festival and a series of competitions in various activities. Certainly, the festival showcases a collection of ethnic displays, all under one roof. Therefore, providing the perfect opportunity for travellers to get a deep insight into the culture of Nagaland. As a result, the Hornbill Festival is the perfect celebration of Nagaland that you can experience as part of your Kohima tour packages.
Here are a few amazing facts about the 'Hornbill Festival' that will urge you to pack your bags and head straight to the beautiful state of Nagaland:
1.) In The Name of the Bird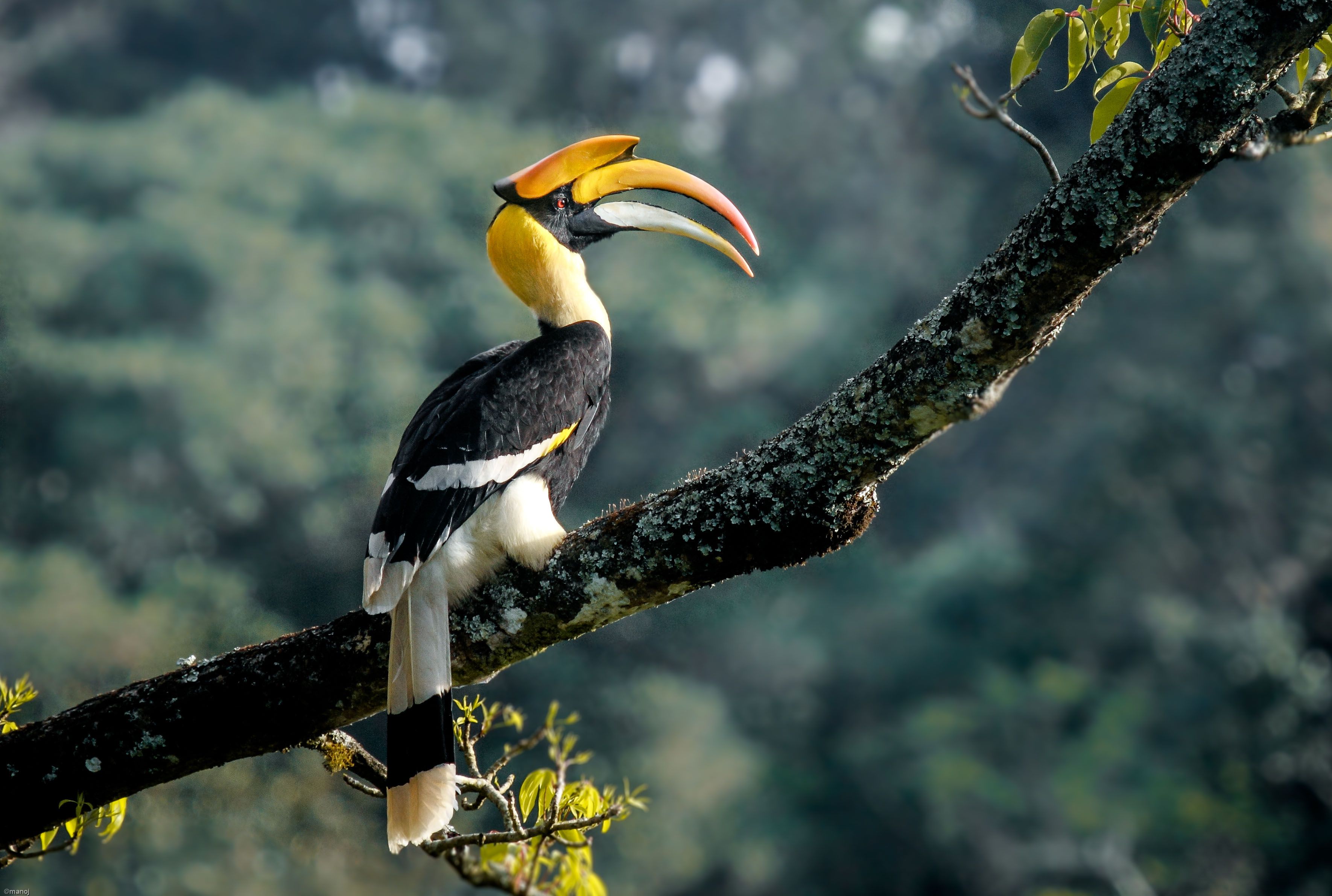 The festival is named after the Indian Hornbill, a large and colourful forest bird that is one of the most venerated bird species by the people of Nagaland. Hence, the cultural importance of this bird is evident in many folklore, songs and dances of the Nagaland tribes.
2.) We Are Warriors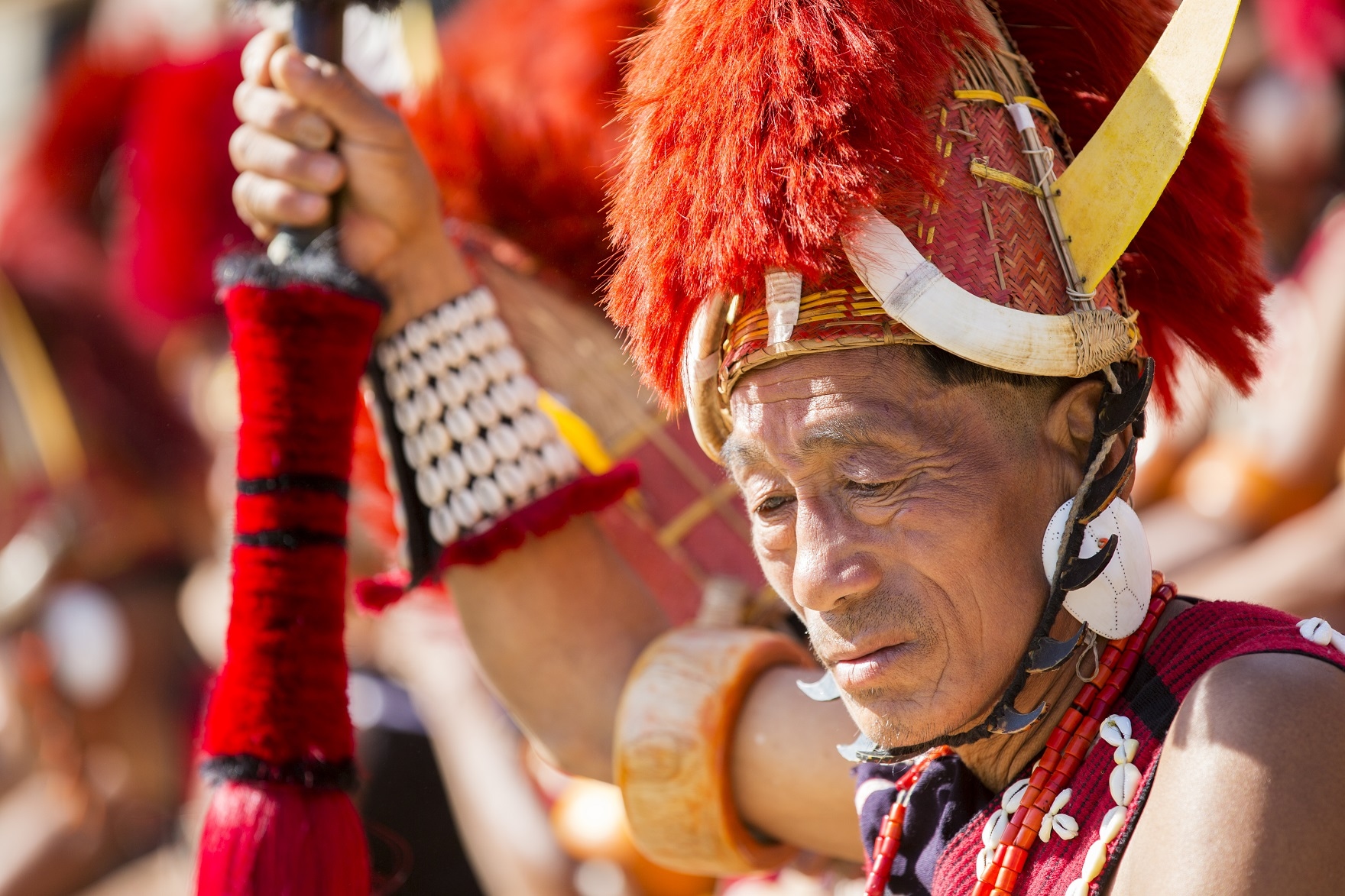 The Hornbill Festival celebrates the many indigenous warrior tribes of Nagaland. People fondly remember the legends of their ancient warriors and folk heroes by way of songs, dance, folktales, love stories and folk tunes. Each tribe and sub-tribe has a unique way of preserving their culture which reflects in the distinct ceremonial attires, weapons, ornaments, headgears and lifestyle of the various tribes.
3.) Tribal Tourism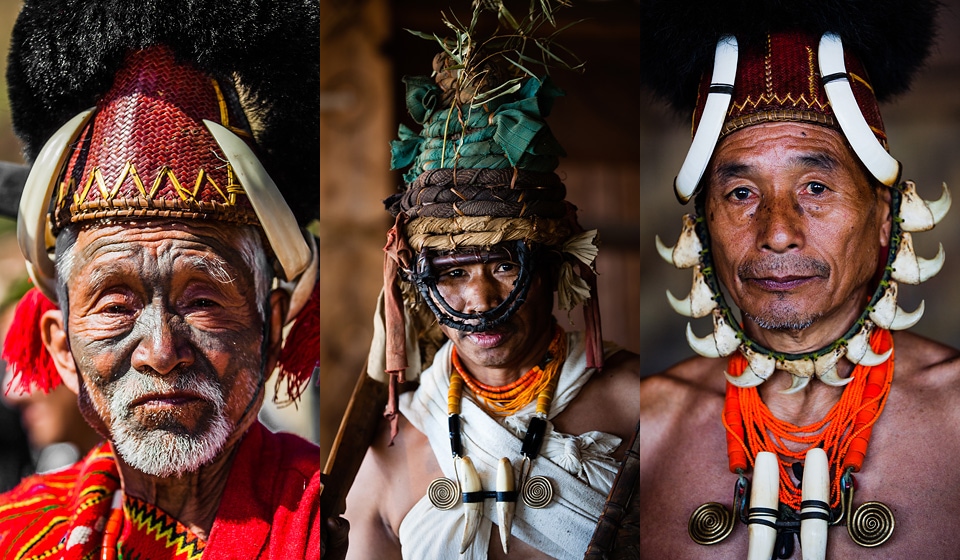 The 16 tribes that are found in Nagaland are – Angami, Ao, Chakhesang, Chang, Kachari, Khiamniungan, Konyak, Kuki, Lotha, Phom, Pochury, Rengma, Sangtam, Sumi, Yimchunger and Zeme-Liangma (Zeliang). The festival is an opportunity not just for the Naga tribes but the entire North-East, to showcase their culture and traditions to the world. All because, ideally, at this festival, you can get a glimpse of all the eight sister states of India!
4.) Watch Out For The 'Morungs'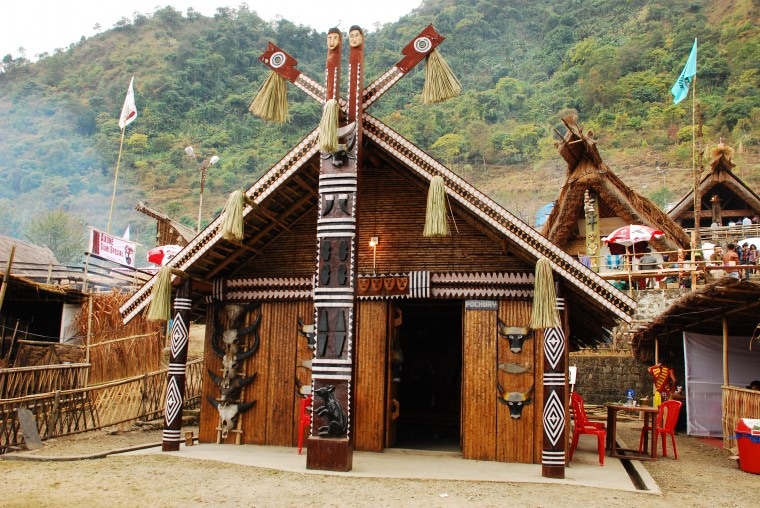 The Kisama Heritage Complex is also well-known for its 'Morungs' viz. tribal houses or youth dormitories. They are made from wood and bamboos that represent the tribal architecture in its purest form. Every Naga tribe has their own Morung. Most noteworthy being that each Morung stands for the indigenous design, respective traditions and cultural significance of that particular tribe. Some Morungs are large enough to accommodate huge wooden drums. These were used by the Naga community as a source of communication (relaying messages through rhythmic beats and different tempos) during ancient times.
5.) Get Ready To Rock!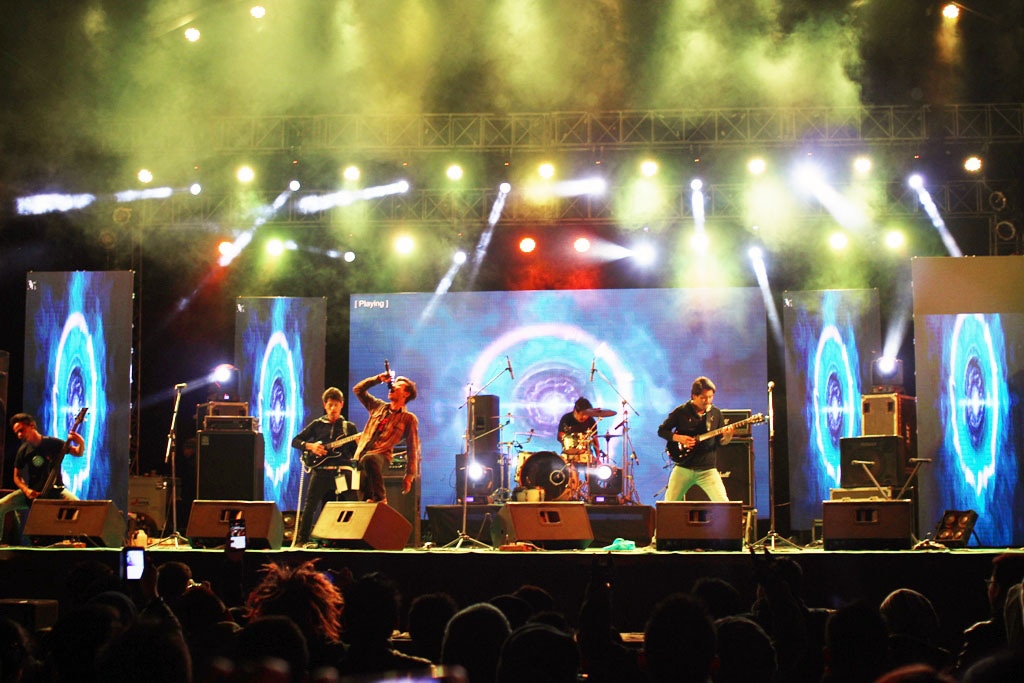 The annual Hornbill International Rock Festival forms the main highlight of the festival. Various local and international rock bands make their presence felt at this festival. They make this possible when they perform into the night at the Indira Gandhi Stadium in Kohima. The music concert is carried out throughout the night and is probably the longest music event in the country.
6.) Fun, Games and Activities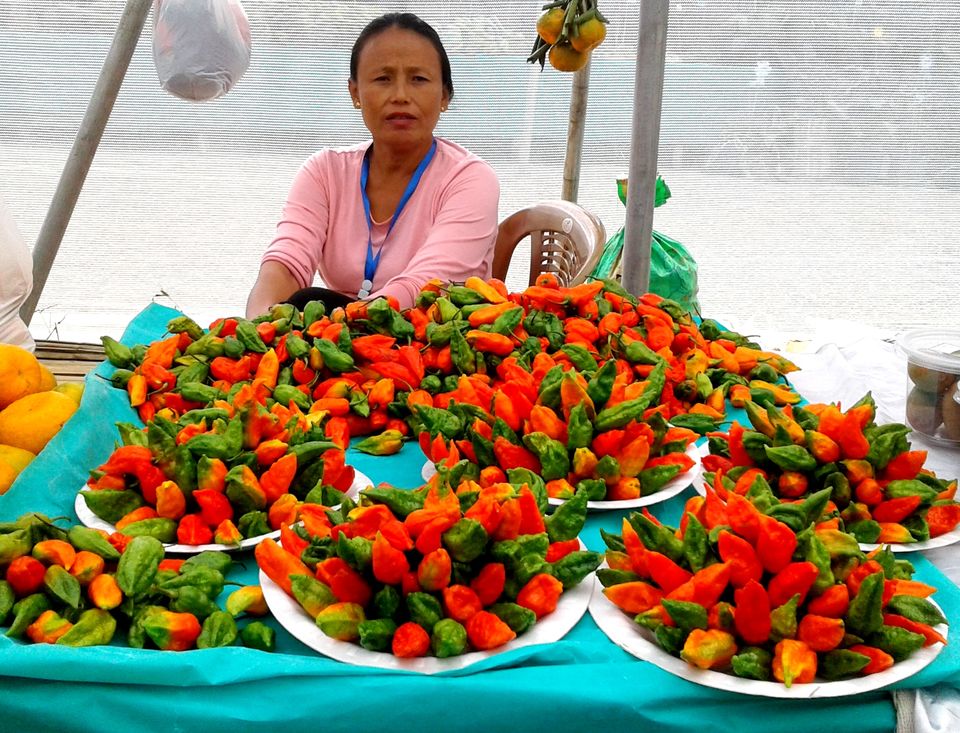 The Hornbill Festival is all about celebrating the culture and festive spirit of Nagaland! In essence of this, there are several games, activities and adventures carried out as part of the festivities. You may find elder tribesmen engaging in traditional sports! Few of which are archery or locals savouring delicacies in contests such as Naga chilly eating competition. There are other events such as Hornbill Choral Competition, Floral Gallery, Cooking Contests (known as 'Naga Chef') and Kids Carnival. Along with several others such as Cycle Rallies, Beauty Contests, Fashion Shows and Fitness Competitions.
7.) Fashion Is The Way To Go!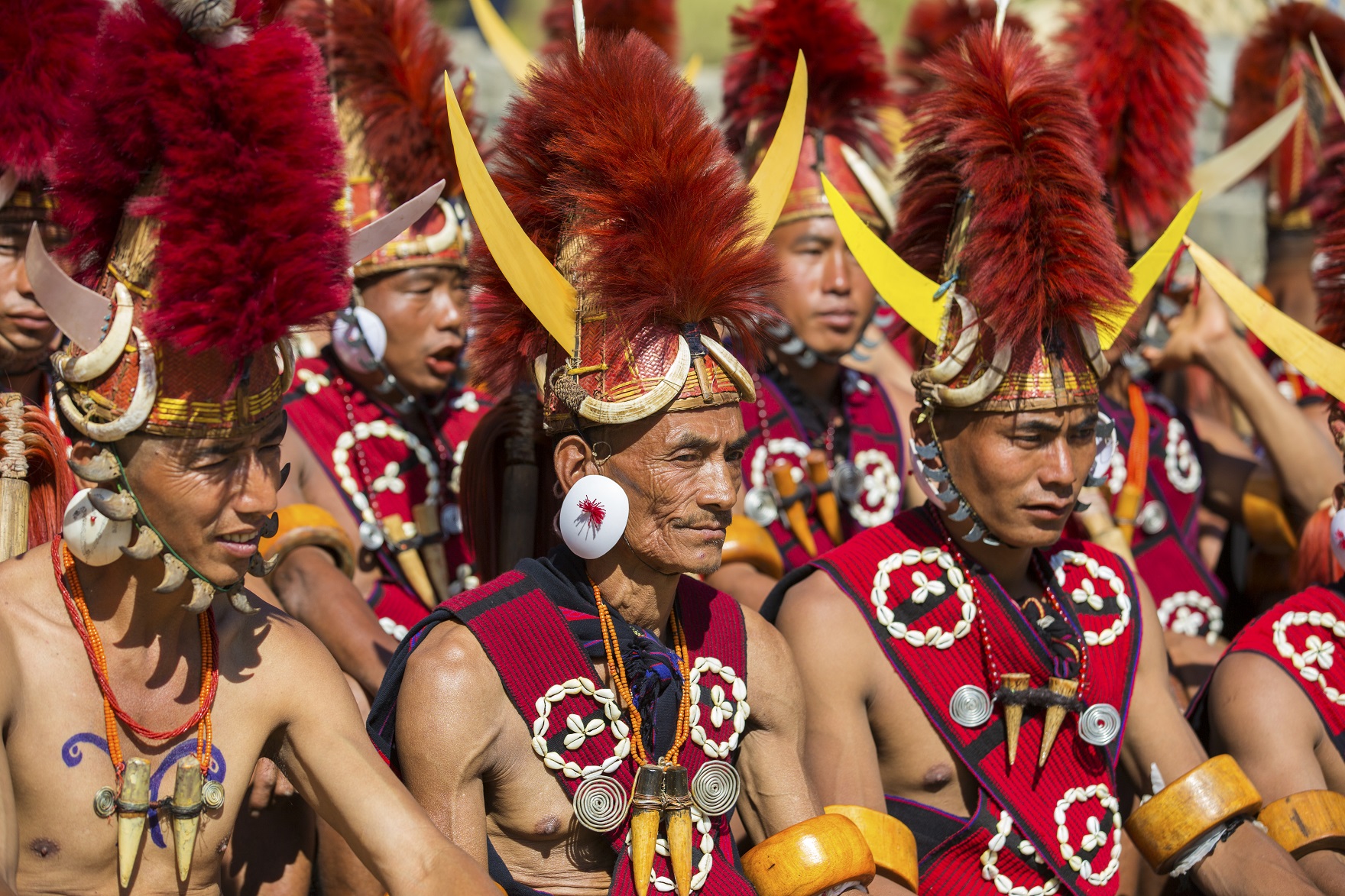 The festival is a wonderful kaleidoscope of colours, textures and vivid tribal fashion. Various Naga tribes passionately showcase them all. The tribals proudly wear their colourful traditional costumes that sometimes signify their particular tribe or even their ancestral lineage. The prominent feature worn by the men is a shawl. It represents the social status of the wearer. The traditional headgear also consists of black and white hornbill feathers and wild boar's canine teeth. The ornamental necklaces, tattoos and bangles simply add to the charm of this whole traditional attire. This indeed makes the festival in general, a fashion parade you cannot miss!
Also Read: 13 Reasons To Plan A Trip To North East – Serenading The Seven Sisters!
Slowly yet steadily, people from all over the world and even from our own country are realizing the immense tourism potential of this region. Therefore, the Government of India has taken major steps to improve the tourism infrastructure, amenities and air connectivity to this region through various schemes. Even more, Nagaland tourism is all about sustainable tourism and extends itself to the tribes of Nagaland too!
This means that the Government is building living spaces for the Naga tribes. As a result, the Naga tribes can contribute to the economy via tourism activities even while nurturing and preserving their ethnic culture. Since the tribes are relatively new to tourism, they are warm, friendly and extremely hospitable in nature; often welcoming you into their thatched 'Morungs' for some terrific tales and a glass of rice beer! Maybe that's what makes the 'Hornbill Festival' of Nagaland, one of the most memorable and fascinating experiences that you must enjoy atleast once in your lifetime.
With tourism picking up pace and North-East coming into focus, now more than ever... It is time to visit and explore this undiscovered slice of paradise, right here in India!
*Information Source - Destination Reporter (India Travel Magazine), tourismnagaland.com, hornbillfestival.co.in, thirdeyetraveller.com, northeasttourism.gov.in