Opulent castles, rich countryside, volcanic islands, medieval villages, and much more make Portugal one of the best places to visit in Europe. But this isn't all that the country has to offer as it also houses some of the most stunning beaches where you can laze around and even some bizarre surprises like a chapel made from human skeletons and a village made of boulders. As a tourist in Portugal, you get the opportunity to witness the best of Europe, all brought together in one place.
Why Visit Portugal?
It goes without saying that you simply have to explore the most beautiful of places in Portugal, but with perfect weather and such varied landscapes to offer, Portugal has something to offer for every kind of traveller. The verdant and lush wine country, dramatic coastline, expansive olive orchards, and old-world charm are some of the best reasons to visit Portugal on your next vacation. No matter what kind of trip you want to plan, you will have an amazing time here. Your itinerary will of course depend on what you are looking for, the time you have, and the destinations you want to cover, but to help you get started, here are some of the best experiences and the best places to visit in Portugal that you can consider:
1. The Vibrant Capital City
One of the top cities to visit in Portugal, without a doubt, is Lisbon. The illustrious capital is not only one of Portugal's but Europe's most charismatic cities and has some of the most notable tourist places in Portugal. Fairytale castles and gothic monasteries dot the cobbled streets, as the stunning architecture makes for some great views. The 45-m high Elevador de Santa Justa will take you to the city's highest part, while the vintage wooden tram, Elevador da Glória, will bring you to the observation point at Miradouro de São Pedro de Alcântara. In Lisbon, your itinerary can also include a visit to the 16th-century Torre de Belém, 11th-century São Jorge Castle, and many other beautiful places in Portugal.
2. Porto's Wine Cellars
One of the popular tourist places in Portugal, Porto is the second-largest city in the country. This city also gave its name to the county's most popular export - port wine. The many attractions of the city include churches, medieval relics, and a number of wine cellars that offer tourists guided tours.
3. The Azores Archipelago
Volcanic landscapes, green pastures, and a diverse marine ecosystem await you in the Azores, a group of nine islands, which are among the best places to visit in Portugal for any nature lover. Throughout the year, the islands make for a great spot for dolphin and whale watching as sperm whales, common dolphins, bottlenose dolphins, humpbacks, blue whales, and orcas travel the waters on their migration routes.
4. The Picturesque Canals of Aveiro
The nouveau architecture, beautiful canals, and colourful gondolas have often led people to call Aveiro the 'Venice of Portugal'. Definitely a must-add to your list of places to visit in Portugal, Aveiro has a number of religious buildings and is an authentic fishing village located on the edge of the Ria de Aveiro lagoon. Some of the best places to visit in Portugal's Aveiro village include the bell tower, Convento de Jesus, São Jacinto Nature Reserve, and the fish market.
5. The Beaches of the Algarve Region
With a 155-km long golden coastline, the Algarve Region of South Portugal is home to more than 100 beaches. If you are looking for a beach vacation, the tourist attractions of Portugal's Algarve region will be perfect for you. Praia do Amado, located on Costa Vicentina, has lazy sand dunes, rock pools, and cliffs, and is the country's most popular spot for surfing as well. On the other hand, right nearby, the sheer limestone cliffs and sweeping 3-km beach of Praia de Borderia have always held a lot of interest for nature lovers. Then there are the starfish-filled pools of Praia do Amoreira, just outside Aljezur, or the serene and laid-back vibe of Praia do Martinhal, outside Sagres, which, with rolling dunes and gentle waves is one of the best places to see in Portugal for those looking for a relaxing vacation.
6. The Magnificent Castles of Sintra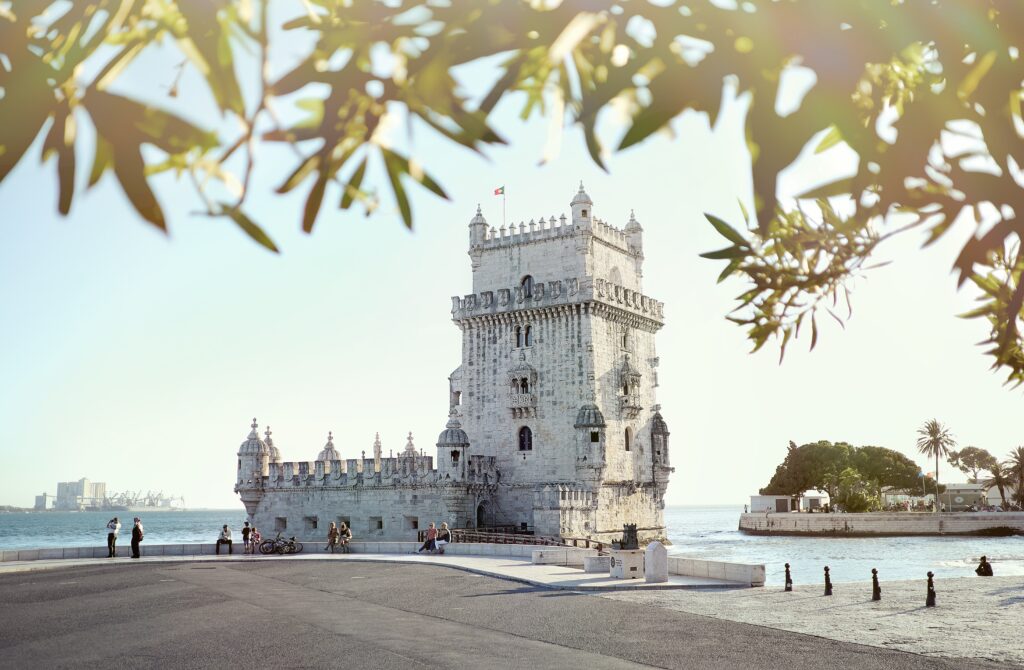 Located close to Lisbon are some of the most opulent tourist attractions of Portugal, dotting the forested hilltops of the small town of Sintra. Palácio da Pena, popular for its unique design elements that blend Renaissance, Moorish, and Gothic architectural styles, is one of the most common inclusions in most Portugal tours. Other than this, a tourist in Portugal can also visit Palácio Nacional de Sintra, with its impressive columns, hand-painted tiles, and iconic chimneys, dating back to the 15th century, or the 9th-century Castelo dos Mouros, with its high fortified stone walls. There is so much ancient history contained within this town that Sintra has also been classified as a UNESCO World Heritage Site.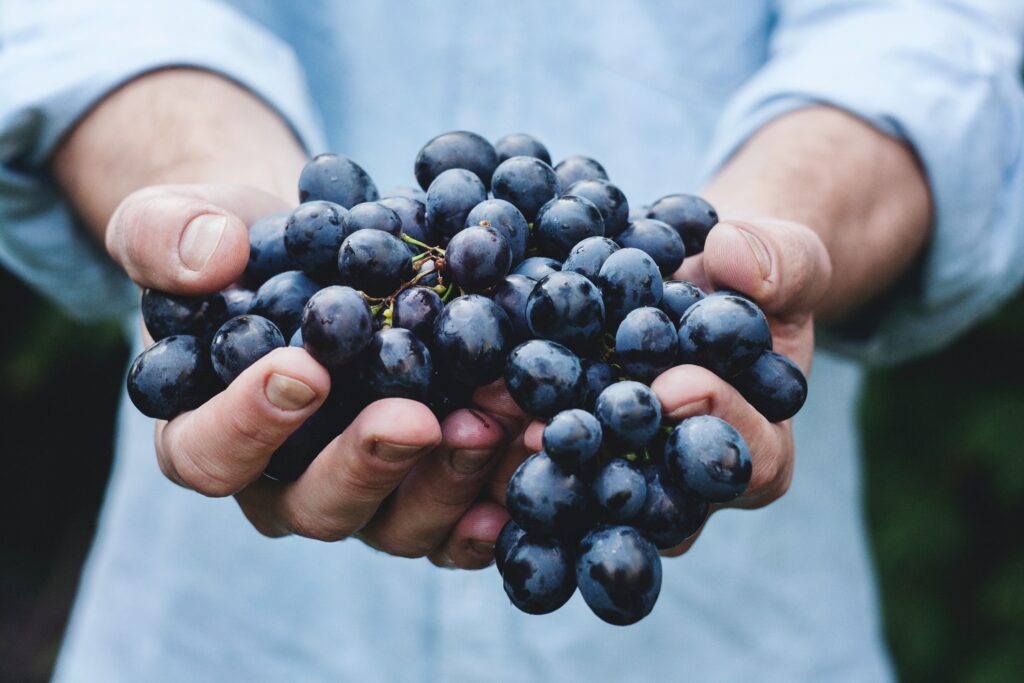 7. Rio Douro Valley and Its Wineries
The River Douro Valley is another UNESCO World Heritage Site and one of the most beautiful places in Portugal for you to visit. With hillsides covered with vineyards, Rio Douro is famed for its production of Port and other wines and has numerous wine estates where you can even plan to spend the night. A great way to reach the valley is aboard the Linha do Douro, which connects Peso da Regua and other towns to Porto and is one of the most picturesque railway lines in Europe. Another way is to take a leisurely cruise that also includes stops at other tourist places in Portugal, like Sé Cathedral, Bolhão Market, and Mateus Palace.
8. The Rugged Landscapes of the Serra da Estrela Natural Park
The oldest and largest protected area (more than 1000 sq m) and one of the most interesting places to visit in Portugal, Parque Natural da Serra da Estrela is a treat for anyone looking to add a bit of adventure to their trip. The mountainous landscape is home to meadows, rivers, waterfalls, icy lakes, terraced fields, and Torre, which, at 1993 metres, is the highest peak in the country. The area has numerous hiking trails that you can explore, one of the most popular of them being the trail from Covilhã to Torre. Since the 12th century, Covilhã has been the centre of wool production and has a Wool Museum as well. Manteigas, with its picturesque homes and cobbled streets, is another base from which you can explore the region.
9. The Narrow Streets of Monsanto
In Beira Baixa, atop the steep mountain of Mons Sanctusin, sits Monsanto. One of the eerily beautiful places of Portugal, Monsanto is also known as the boulder village and is known all over for its gigantic granite boulders. These boulders have been used as roofs, walls, and floors by the locals to build their houses, some of which even date back to 1174. One of the popular places to visit in Portugal, the village has not changed much in centuries and is often classified as a living museum. Some other popular attractions here include the Casa de Uma Só Telha (house with only one tile), the roof of which is formed by a single granite rock, and the Castle of Monsanto, the medieval structure that today lies in ruins.
10. Évora's Medieval Reminders
Évora is one of the best-preserved towns from medieval Portugal and is located in the wine region of Alentejo. This town is home to some of the most intriguing places to visit in Portugal, like the Jardim Público, a tranquil garden where you can check out the remains of the Medieval Wall, the Fingidas Ruins, Palace of D Manuel, Bandstand, and more. You can also visit the Cathedral of Évora, Praça de Giraldo, which was used as an execution ground during the Spanish Inquisition, or the Templo Romano, which was once a Roman Temple, then a fortress, and then a slaughterhouse.
However, located in the Igreja Real de São Francisco, an unmistakable white church complex, is arguably the most well-known attraction of Évora - the Chapel of Bones (Capela dos Ossos). With some 5000 human skeletons believed to be cemented into its walls, the chapel forms a macabre monument. It is the final resting place for thousands of people whose bodies were exhumed from Évora's graveyards in the 16th century
From beautiful and picturesque to wholesome, adventurous, and unforgettable places to visit, Portugal is truly a traveller's paradise.