Reading Time:
8
minutes
Down The Memory Rain
'Ye re ghana, ye re ghana
Nhaau ghaal maajhya mana…'
This opening verse of an eternal Marathi song, written by poet Aarti Prabhu literally translates to, 'Oh rain, come and bath my heart and mind'. Interestingly, an anecdote goes something like – earlier instead of 'Majhya Mana', the lyrics were 'Majhya Tana', which literally means 'My Body'. But diving deeper when the poet realised that the impact of rain transcends our body and reaches right up to our heart and soul, the lyrics were changed to 'Majhya Mana'. It is this very rejuvenation of mind, body and soul that every Mumbaikar experience with the onset of monsoon. However, this year, monsoon comes across like never ever before. In the wake of the pandemic and the resultant lockdown, monsoon in Mumbai seems to be just another season. With the new normal of ultra-hygiene and social distancing in place, our anxiety levels reaching new highs and spirits reaching new lows, here's a trip down the memory lane of all the good times we Mumbaikars have enjoyed and may even continue up to some extent this year, but of course, with much more alertness and caution.
1. Mumbai's Signature Bhajiyas, Vada Pav and Chahaa
You haven't really lived, if you haven't tasted Mumbai's authentic Kanda (Onion) and Batata (Potato) Bhaji (Pakoda) , Vada Pav and Chahaa (Tea). These lip-smacking, spicy Mumbai snacks – best enjoyed when piping hot are in much demand when rains are here. Although this time, it seems next to impossible to reach out to our favourite Vada Pav ki gaadi, just a hop skip and jump away, it's certainly possible to make the fritters at home, and thus make for yet another strong reason for everyone to stay indoors and stay safe.
2. Washing away the blues with the greens around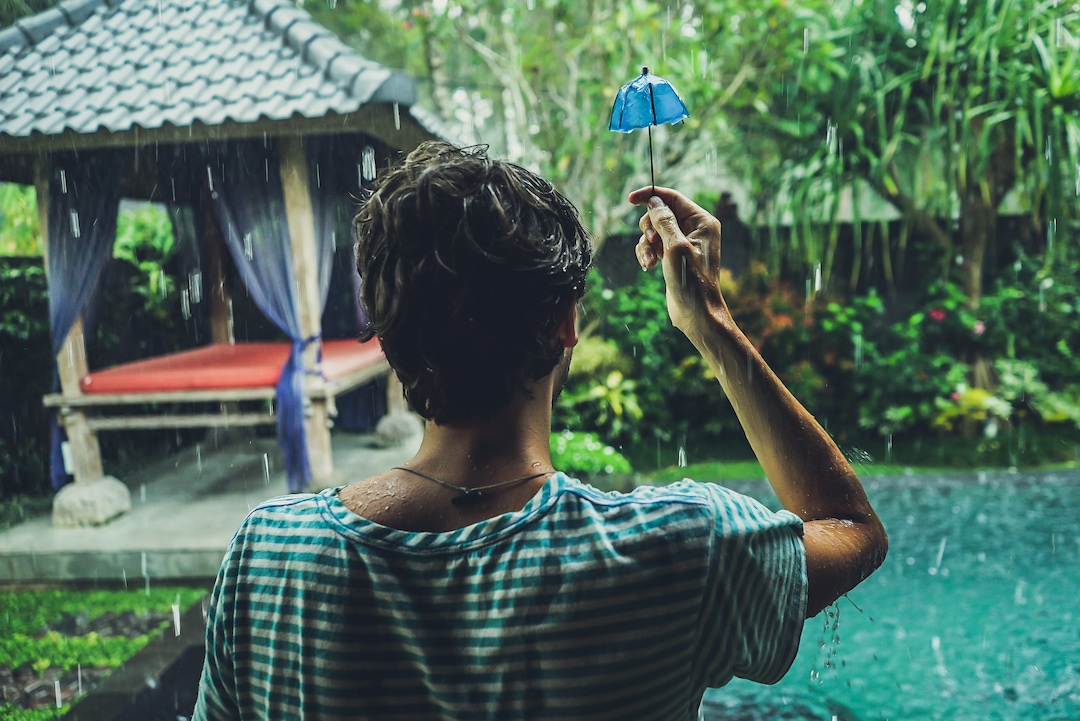 Monsoon indeed presents us the luxury of pampering and indulging ourselves, without even having to step out. Just sit at your window and the downpour makes you happy. Just like us, rains are a huge respite for the flora and fauna around. The returning of the greens around you are just enough to wash away all your lockdown blues.
3. What Mumbai will miss, this monsoon?
Monsoon in Mumbai also marks the beginning of the new academic year in our educational institutions, to which, of course, this year is an exception now. Otherwise crowding at the stores for buying umbrellas, rainy shoes, raincoats, notebooks, school bags and what not was a ritual for almost every Mumbaikar family. While we have done it up to some extent even this year, surely it has been minus all the excitement.
Who doesn't enjoy dancing in the rains?! While this year, even if it happens, will happen in a much controlled and as an extremely private affair. Kids will definitely miss out on splashing the puddles on the way to and fro their schools, and adults will miss out on the office monsoon trips and all the romantic moments we enjoyed until last year, as we bit into that freshly roasted Bhutta, holding hands with our love on a beach.
4. Mumbai Monsoon Memories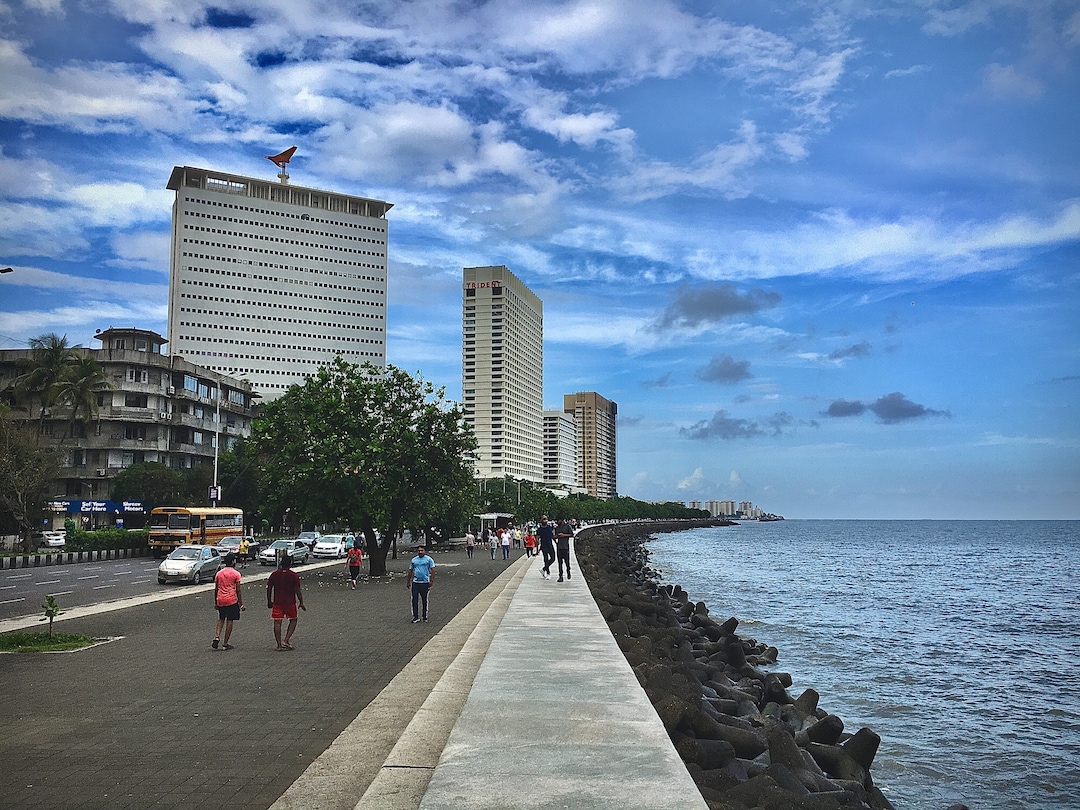 This triple alliteration is enough to make us miss all those places we are yearning to hit up when life and world are back to normal. The places to visit in Mumbai during monsoon range from the famous beaches of Girgaum and Juhu, promenades of Gateway of India, Marine Drive, Bandra Bandstand, Carter Road and Worli Seaface to the hidden gems filled with quaint monsoon magic and providing a quick getaway from the city rush, like, Manori Creek, Powai Lake, Kanheri Caves, Madh/Versova fort, etc.
5. Our Low Profile July Jamboree
While rains lash India in the month of July, until last year, it was a perfect time for us to plan all those wet adventures of ours, be it with family, friends or colleagues. It was also the best time to beat the crowds and costs and head to some of the best places to visit in July in India like Rajasthan, Goa, Kerala, Coorg, Pondicherry, Ladakh, Meghalaya, Darjeeling, and of course our very own Konkan Coast. Unfortunately, with things changing abruptly and all these amazing destinations getting out of our reach like never before, keeping a low profile monsoon celebration is inevitable for all of us this year.
Talking about Maharashtra, while the all-time best places to visit in monsoon near Mumbai, like, Khandala, Lonavala, Matheran, Alibaug, Igatpuri, Malshej Ghat, etc. are quite known to us, lesser-known are some hidden gems in Maharashtra, which could well serve as tranquil getaways, whilst maintaining all the social distancing norms, as you look forward to unlocking and unwinding yourself this monsoon.
5.1 Morachi Chincholi
Located a little less than 200 kms. from Mumbai, near Pune, Morachi Chincholi is where one can feast one's eyes on the dancing peacocks during monsoon. Respite from urban noise and pollution is needless to mention.
5.2 Tapola
Located some 250 kms. away from Mumbai, this lesser known yet post card perfect hill station is located close to Mahabaleshwar and is popularly known as Maharashtra's mini Kashmir.
5.3 Dapoli
A hidden gem along the Konkan coast, Dapoli is home to some real untouched clean beaches which blend beautifully with a quaint coastal town, making it a perfect getaway destination.
5.4 Vikatgad Peb Fort
Located right next to Matheran, it's a perfect off-beat destination for someone looking for a one-day monsoon experience. What's more, it's an easy trail adorned with scenic beauty and a close proximity to Mumbai.
5.5 Tamhini Ghat
Tucked away in the mountain ranges of Western Ghats, it makes for a scenic drive between Mulshi and Tamhini. Offering some spectacular views of green hills and gushing waterfalls, Tamhini Ghat is located a little more than just 150 kms. from Mumbai.
With monsoon washing away our lockdown blues and making way for hope to germinate in these times of distress, let's do our bit and wash away all the negativity that has piled up all around over the last couple of months. Let there be a heavy downpour of positivity and optimism. We wish you a happy and healthy monsoon!!!