Reading Time:
10
minutes
Pattaya, also referred to as Sin City, is renowned for its beaches and crystalline, clean water. The nightlife in Pattaya city is just as impressive as the daytime. What emotions will you have when you pass by clubs and neon lights on either side of the street? Or get to enjoy panoramic views of rooftop bars of the city? Yes, in Pattaya, you can take advantage of both. It is not a city that should be missed in the Bangkok itinerary. Pattaya has a reputation for having vibrant nightlife, and it well deserves it. This party town will drive you crazy with joy thanks to its numerous clubs, performances, night markets, and other attractions. Pattaya won't disappoint you. There are innumerable things to do on a Pattaya Tour, the best of which is listed below: –
Watch the Nightlife on the Walking Street, Pattaya
You must have undoubtedly heard about Walking Street if you are familiar with Pattaya. It is one of Thailand's most popular tourist spots. The Walking Street in Pattaya is where the city shines brightest at night. This kilometre-long strip has everything, from nightclubs and restaurants to go-go bars and beer bars. As you proceed up the street, neon lights are lined up outside every bar you will pass by.
Do you yearn for a good time or amazing nightlife? You will get both at Walking Street – The perfect location for party animals. Nearly every building on each side of the street is a nightclub. These include Candy Shop, Mixx Discotheque, 808 Nightclub, Club Insomnia, etc some of the top and best nightclubs in Pattaya. A wonderful illustration of Pattaya's charming nightlife is Walking Street as the bars with live music are terrific. Whatever it may be, you will undoubtedly find something to your taste here.
Thepprasit Road Night Market
Does nightlife only include clubbing, dining or partying? Absolutely not when one has the opportunity to shop all night. Thepprasit Road Night Market, Pattaya's largest night market, opens every weekend and is a very active and crowded location. The market is a swirl of colours, sounds, and smells.
It is worth visiting even if you don't intend to buy anything because of the ambience, the affordable and delectable street cuisine, and the mouthwatering Thai desserts and sweets. It is enjoyable to stroll among the numerous stalls of the busy market, perusing the items on exhibit and trying some of the regional cuisine's specialities.
Everything is available here, including clothing, accessories, technology, home decor, and a wide variety of strange items. However, there is more to this market than just shopping. This location offers an experience in and of itself with live music, martini bars, street performers, and food booths. You can't miss this place if you want to experience the nightlife of Pattaya, Thailand.
Soi Buakhao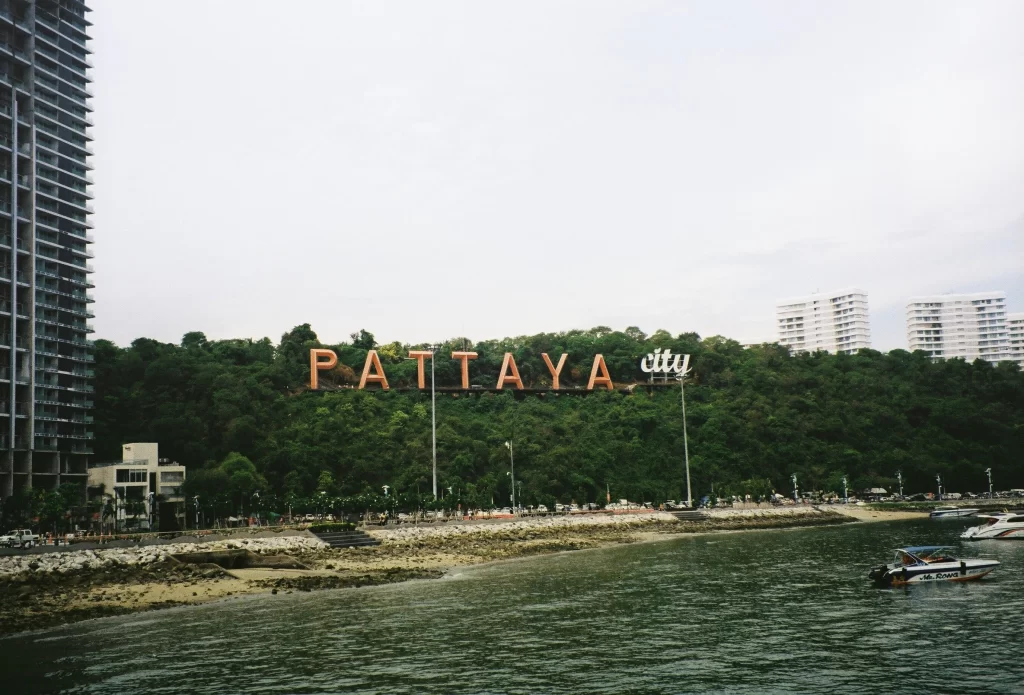 Among the best things to do in Pattaya is to experience the nightlife in Pattaya and Bangkok. They are known for places like this road. Soi Buakhao, often known as the "New Walking Street," extends from Pattaya Khlong to Pattaya South Road. While it lacks Walking Street's glamour and glitter, it nevertheless provides some of the cleanest entertainment. Feeling a little off? You should go to Soi Bukhao. It has clubs with a laid-back vibe and inexpensive beverages.
At one of the tables outside the bar, you can unwind for the evening while gazing at the sky. Although Soi Buakhao is a busy street, it is frequently referred to as Walking Street's gentler sibling. Both residents and tourists enjoy it. The colour of the roadway is entirely different in the morning and at night since this place never sleeps. Soi Buakhao is a convenient location because of its affordable prices, active environment, and close access to some of the top tourist attractions.
Alangkarn Pattaya Show
Alangkarn, sometimes referred to as The Extravaganza Show, is a special fusion of art, entertainment, circus, and music. Enjoy this fantastic, top-notch show's sparkle and elegance. The dazzling acrobats will take your breath away, and the laser light display is a visual feast.
Enjoy mesmerising fireworks and lose yourself in a world of magnificent narrative. The ideal entertainment event that informs and educates is a night at Alangkarn.
Horizon Bar, Hilton
Every person has a taste of their own and doesn't appreciate the loud and noisy music. If you are the one in many who wants your nightlife in Pattaya, Thailand, to be remembered with peace, serenity and luxury, this place is for you. This bar, located on the 34th level and the pinnacle of elegance and grandeur, provides a spectacular view of both the city and the renowned Pattaya nightlife. You can make some beautiful memories here in addition to savouring some of the best drinks.
Mixx Discotheque
Get a ticket to one of the best nightclubs in Pattaya for 'Mixx Disco' if you want to dance till dawn with gorgeous Thai models. The disco is split into two areas: the main room, where you can dance to hip-hop sounds, and the rear section, which resembles a cave and plays more techno and electro music. Even during the workweek, the area is crowded with enthusiastic people.
The club is often full by midnight, and the festivities go until six in the morning. At Mixx Disco, take in Thailand's sparkle and splendour like never before.
Enjoy the Nightlife at the Pattaya Beach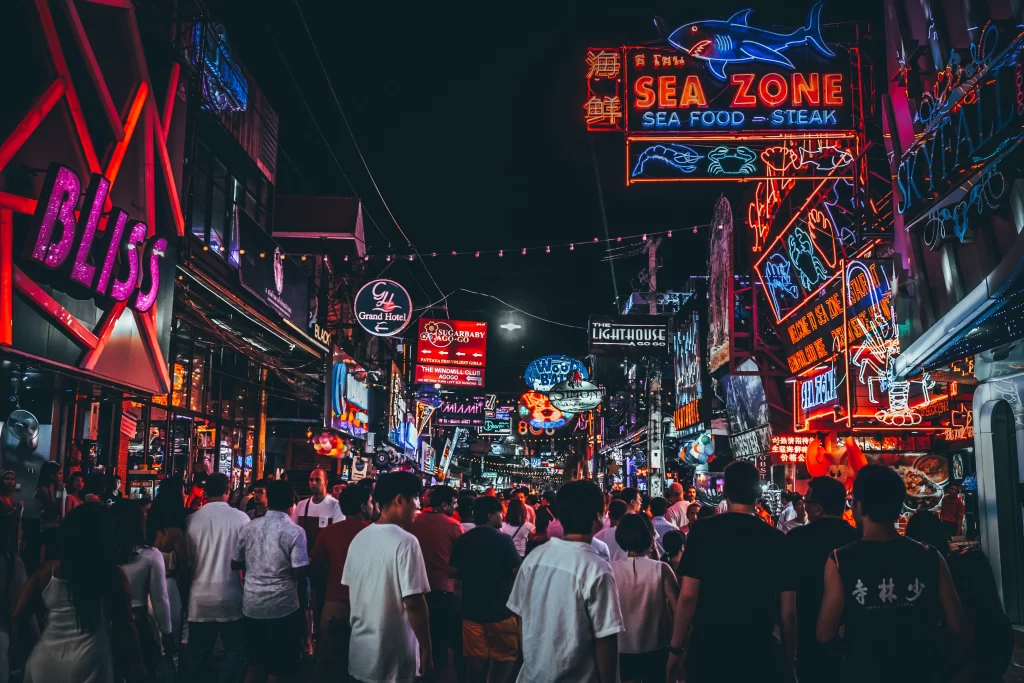 Let the night slip away by walking barefoot with your special someone on the white sands of Pattaya beach. Night on a beach watching the spectacular view of the enormous ocean, the sound of the waves lapping on the coast, the cold wind and the lovely moon. What a sight to behold forever in your heart! Walk hand in hand, talk and enjoy the feeling of togetherness.
Beer Bars
While there are many upscale locations to enjoy Pattaya's beachside nightlife, the Beer Bars are the most well-known and reasonably priced venues to do so. Along with the cocktails, they also have the most attractive females in the city to serve you.
Alcazar Cabaret Show
It's a well-liked ladyboy cabaret act that dazzles your senses with its use of solid energy, rich colours, and extravagant costumes. You have the chance to encounter the music, dancing, art, and culture of other nations during this cabaret performance. K-pop, Indian, Chinese, Thai, Russian, and Persian cultures are also represented in the shows.
It has been well-known for many years, and the performers are dressed to the nines in extravagant costumes. If you don't see this spectacle, your experience of Pattaya's nightlife isn't complete. Some of the features of an evening spent here include performances of "Pride of Persia," "Colour of Arabia," Melayu Dance, and the Korean pop song act "Oppa is Just My Style."
Hard Rock Café
If you enjoy rock and roll, this restaurant in Pattaya will be your favourite. Here, the loud music and American ambience provide endless entertainment and a taste of Pattaya's greatest nightlife.
It definitely has style, from the recognisable enormous guitar head and neon "no drugs or nuclear weapons permitted inside" sign above the door to the collection of music and movie artefacts within. On the Sun & Moon deck, which overlooks Beach Road, the music begins at 6 o'clock. At 9.30 p.m., the house band begins performing and continues until dawn. The top rock bands perform on a regular basis in a rotating lineup that also features special guest bands. In addition, some of the greatest foam parties in the area, the Miss Hard Rock pageant, and the yearly guitar festival are held at the affiliated Hard Rock Hotel.
Jomtien Beach
Jomtien beach is not for you if you enjoy the wild nightlife of the walking street. This beach offers a relatively relaxed atmosphere for families and friends who want to sit, speak, eat, and drink while enjoying the calm night wind of the sea, thanks to a small group of open pubs and restaurants.
Nightlife in Pattaya is wild, exciting, and dynamic. This party town is always buzzing. Pattaya has a variety of nightclubs, pubs, marketplaces, shops, restaurants, and beaches. With its freewheeling, boisterous, and abundant environment, the renowned Sin City lives up to its name and will undoubtedly captivate you. What are you still holding out for?!