Singapore is a mystical city with glitz and glamour all around. There are lots of things to do in Singapore but shopping tops the list of every tourist. Counted among the biggest shopping destinations in Asia, Singapore is a shopper's delight.
There is no denying that this city has vibrant shopping places and mega malls—an absolute paradise for shopaholics. Tourists fly to this island nation in large numbers to explore the place and shop their hearts out. Here, you can get all the branded stuff at great prices. From top high-end brands to local designer showrooms, everything is available in one place. There is an endless variety of choices for fashion-forward people. You can find many people strolling through the malls, buying designer stuff and having a good time. When it comes to shopping, Singapore shopping malls are the epitome of everything you desire. So, choose your Singapore tour package with some leisure days dedicated to shopping.
Here is the list of must-visit malls in Singapore for some retail therapy:
ION Orchard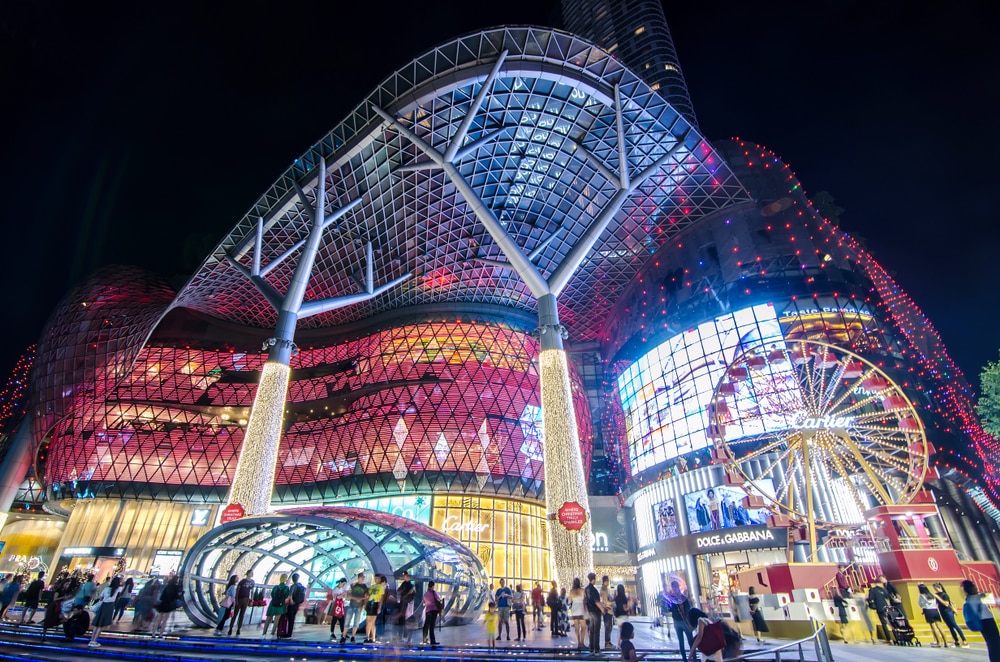 ION Orchard is perhaps one of the best shopping malls in Singapore. The fascinating structure of this mall is unique in itself. This architectural wonder has eight floors, of which four levels are built underground. Many people love to visit this mall in Singapore to see the brilliant architectural design that has glass, steel, and marble elements.
Here, you can find luxury couture as well as budget brands under one roof. For the convenience of shoppers, brand stores are located category-wise on dedicated floors. So, you can easily navigate around the mall to find your go-to brands for shopping. Other than this, the retail centre has a separate food court with a butler system. Whether you are visiting with your friends or family, or on a solo vacation, you will enjoy your time here.
Location: Orchard Road
Timings: 10 AM to 10 PM
Things To Do: High-end brand shopping, budget-brand shopping, fine dining experience
Paragon Shopping Center
Some of the biggest malls in Singapore are housed on Orchard Road, a retail and dining heaven. The Paragon Shopping Center is another retail centre located in the heart of Orchard Road. This 14-storey building has six dedicated floors for retail stores. Home to nearly 200 shops, from luxury brands like Prada and Gucci to big fashion labels like Zara and Mango, there is something for everyone.
The rather interesting thing to know about this mall is the discount offers it has for tourists! Yes, you read it right. There are special discounts for tourists, like a limousine ride at the preferred location in the city. The discount offers are valid if you shop for a certain amount. This centre has many attractive displays to give shoppers a thrilling experience.
Location: Orchard Road
Timings: 10 AM to 9 PM
Things to Do: Shopping, Dining, Entertainment, Lounge for members
The Shoppers at Marina Bay Stands
If you like to shop for luxury brands, The Shoppers is the best mall to go to in Singapore. This mall is a stopover for the most renowned brands in the world, such as Armani, Channel, Versace, and Prada. You will be spoiled for choice once you enter the mall premise. The structure of this mall has a modern architectural design that has a premium appeal. The spectacular interior and beautiful surrounding waterway make it a perfect location for clicking some pictures. If you want to have a gala time on your trip to Singapore, shop at The Shoppers.
Some of the other fascinating things in this mall are the chaperone service, the Art Science Museum, and two casinos. This is the main reason that The Shoppers has become a very popular tourist destination. So, if you want to explore some unique things about Singapore, add this place to your must-visit list.
Location: Marina Bay Stands
Timings: 10:30 AM to 11:30 PM
Things to Do: Shopping, Museum Visit, Casino Experience and Dining
VivoCity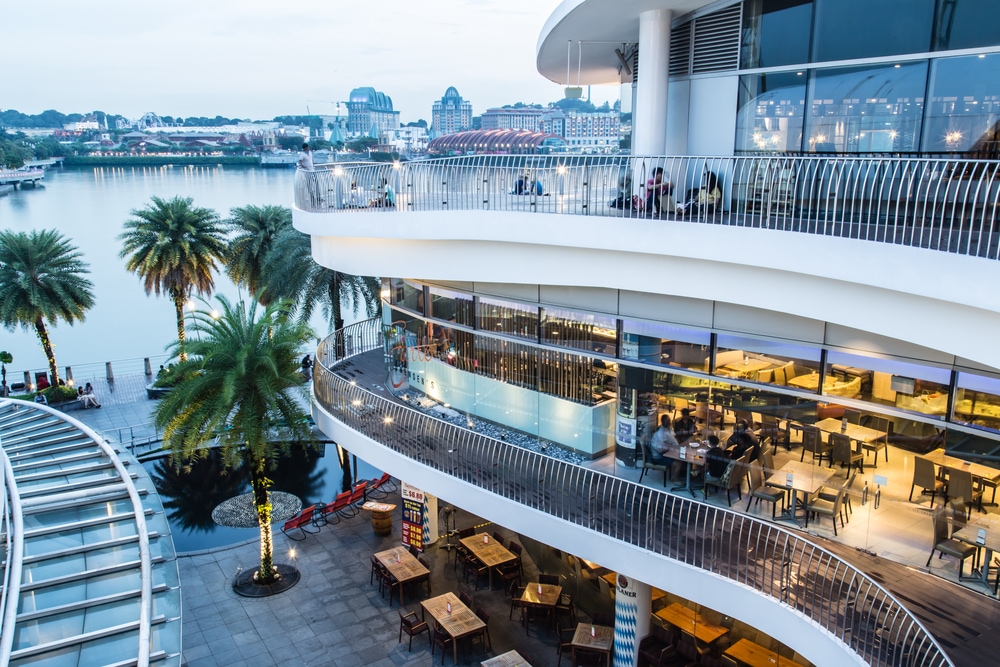 VivoCity is another jewel in the shopping district in Singapore, with a staggering number of options for entertainment, shopping and dining. This mall in Singapore has quirky and upbeat architecture, making it a good option for family travellers. Kids love to visit this mall to have some fun. For adults, good-old shopping therapy is enough to keep them engaged. A popular place for high street fashion brands like Zara, Forever 21 and Mango, this mall has many other attractions.
It is home to the biggest multiplex in Singapore, The Golden Village, along with Sky Park, a kids' boating area, and an over-the-roof pool area. Visit this mall if you want to have multiple entertainment options in one place.
Location: Habour Front Walk
Timings: 10 AM to 10 PM
Things to Do: Retail Shops, Movies, Kids Boating Area, Sky Park
Mandarin Gallery
Mandarin Gallery is a mall where you can find sophisticated shoppers hopping from one store to the other. It is a must-visit place for an intimate shopping experience. Housing some of the most luxurious brands, the Mandarin Gallery is a perfect shopping destination for honeymooners and solo travellers. Newlywed couples love to visit this place to make some expensive purchases with their partner. If you have booked your Singapore honeymoon package, include this place in your travel itinerary for buying premium items to take back home. If you are lucky, you can find some amazing discounts on selected luxury products as well.
Location: Orchard Road
Timings: 10 AM to 10 PM
Things to Do: Luxury Shopping, Fine Dining
Mustafa Center
If you are a firm believer in affordable and quality products, Mustafa Center is your best ally. This is one of the biggest malls in Singapore. This place is open 24 hours, 365 days. So, you can visit this place after spending your day at the Singapore beaches and shop for your favourite products at night. Isn't it wonderful?
Visit this place to shop for branded products at heavily discounted prices as it is famous for budget shopping. From clothing apparel to electronic items, everything is reasonably priced. It is also a go-to place for buying miscellaneous products like key chains, bottle openers and refrigerator magnets. So, you can buy some gifts for your friends and family as a memory from Singapore.
Location: Syed Alwi Road
Timings: Open 24*7*365
Things to Do: Budget Shopping, Enjoy Night Life, Electronic Shoppings
Our Tampines Hub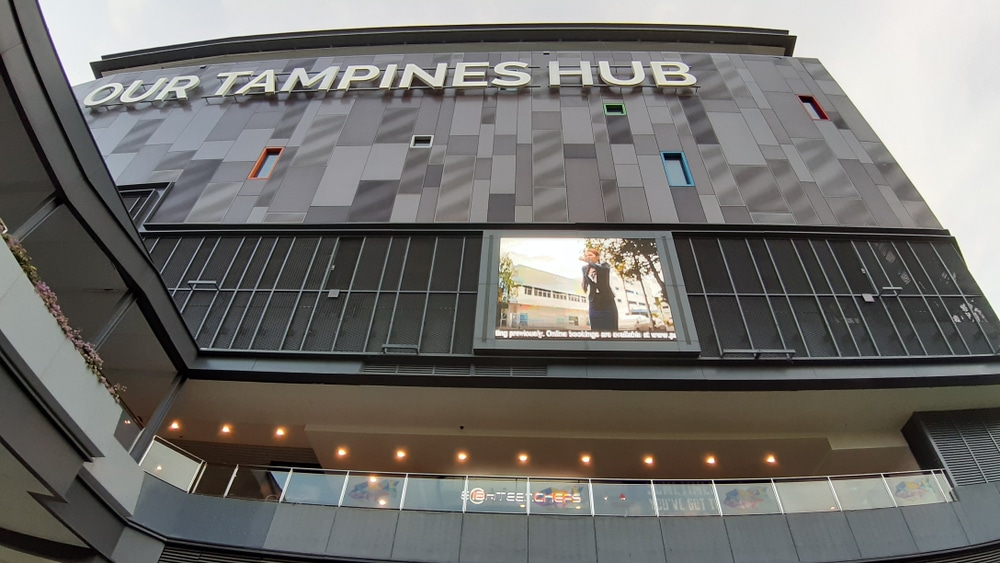 This is another great place for budget shoppers. Its central location, well-loved brands, and a wide variety of dining options make it a popular choice amongst tourists. You can bag some great deals on popular clothing brands. There is always a BOGO offer, discount coupons, and vouchers that can be redeemed online. Indulge in some mouth-watering local cuisine in the dining area once you are done with shopping.
Location: Tampines Regional Area
Timings: 10 AM to 10 PM
Things to Do: Budget Shopping, Dining
Those who love to go on a shopping spree when they visit an international location will find Singapore a perfect destination for them. It is one of the fastest-selling holiday packages. You can plan your trip to have the most exciting experience of your life. No one wants to miss the chance to visit the world-famous Singapore Universal Studio and Gardens by the Bay. Shopping is just a cherry on the cake. We would suggest you plan a trip with a sufficient number of days to have dedicated time for sightseeing, lounging, and shopping.