Singapore Honeymoon Packages
Singapore is best described as a symphony of the most delightful melodies, a buzzing potpourri of cultures, history, and modernism that celebrates romance.
Singapore is best described as a symphony of the most delightful melodies, a buzzing potpourri of cultures, history, and modernism that celebrates romance. Singapore is an island city-state in southern Malaysia which has gained popularity as a global financial centre. But it is so much more than just that. It is becoming an increasingly famous destination for people to visit on a honeymoon. A Singapore honeymoon package allows you to experience an enviable skyline dazzling with the lights from humongous skyscrapers, a labyrinth of never-ending expressways, contemporary art, plush hotels, and intoxicating nightlife. Oh wait, there's more! Making room for itself in Singapore packages for couples is a unique culture, civility that is world-renowned and an evolved culinary scene. The sights and sounds in and around this city are so alluring that couples on Singapore honeymoon tour love to experience the layers of this city. Whether it is indulging in some luxury brand shopping, dining at a Michelin star restaurant, taking a romantic cruise, skinny dipping in the beaches or just enjoying a quiet time walking hand in hand, this city never runs out of surprises.
Veena World brings together different alluring elements in its Singapore honeymoon packages. Owing to the nearness of this destination from India, many Indian couples are planning to spend their honeymoon in Singapore. Singapore honeymoon packages with cruise are getting quite popular, which you can conveniently book online. Veena World's website has all many package options to take you to Singapore as per your liking. You can either choose from the many readymade packages or customise your own Singapore tour package for couples. It is quite convenient to do so online.
Packages Coming Soon!
Currently, there are no package(s) found matching your holiday request.
Please try exploring our other available options by checking out trending destinations. Our dedicated Travel Experts are on hand to offer you an expert guidance and support throughout the entirety of your trip.
Reach out to us 1800 22 7979 or drop an Email at travel@veenaworld.com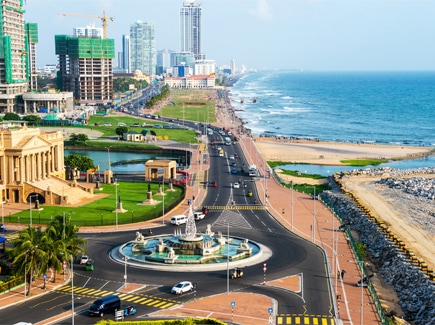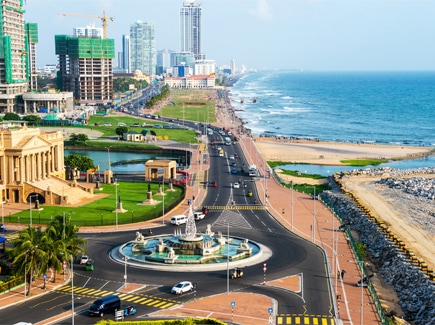 SUPER DEAL PRICE
(30 Nov 2023)

Last 6 Seats

Starts from

per person on twin sharing
Trending Indian Customized Tours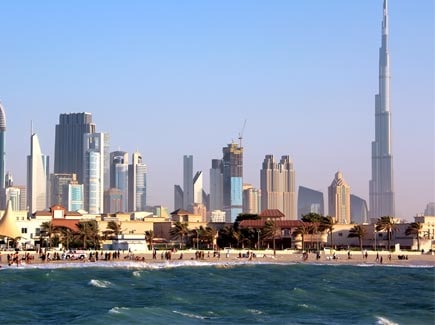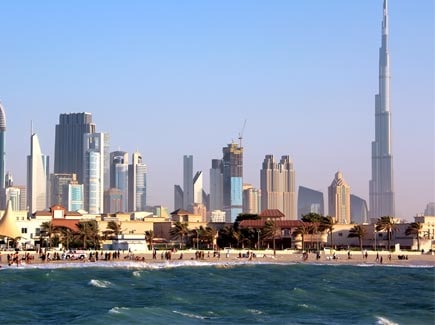 CUSTOMIZED HOLIDAYS
SHDZ1
Starts from
per person on twin sharing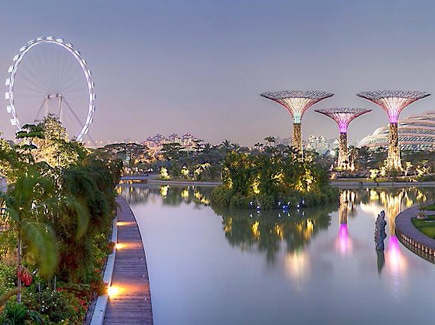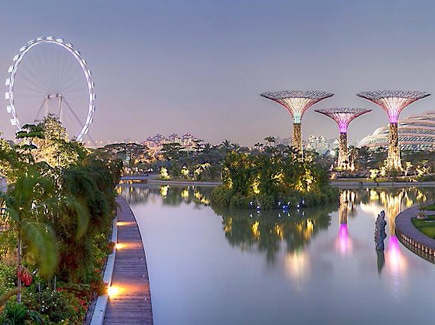 CUSTOMIZED HOLIDAYS
SHSG11
Starts from
per person on twin sharing
Get to know more about Singapore before booking your honeymoon packages
Singapore, officially known as the Republic of Singapore, is a city-state in Southeast Asia, located at the southern tip of the Malay Peninsula. It has one main island and 58 smaller islets. Modern Singapore was founded in 1819 by Sir Stamford Raffles as a trading centre of the erstwhile East India Company. After the East India Company wound up, Singapore still remained a 'Crown Colony' which was a colony under the British Empire. It proclaimed independence and became a sovereign state in 1965.
Singapore since then has made massive progress and is a major influence on the world economy. It also ranks quite high on other indices such as education, healthcare, and safety. This country is home to people of multiple ethnicities who speak multiple languages. Such diversity makes a Singapore honeymoon package such as interesting experience. This is the reason Singapore has not one but four official languages namely English, Malay, Mandarin Chinese, and Tamil. English is spoken by most Singaporeans. The country enjoys a tropical rainforest climate and is one of the reasons for the popularity of Singapore packages for couples.
Experience Singapore on a Honeymoon
People from different cultural and ethnic backgrounds have made Singapore their home and this melting pot of influences come together for a thrilling Singapore honeymoon trip. After the hectic schedule of a wedding, newly-weds generally look forward to a quieter time. And Singapore tour packages for couples give ample opportunities for couples to celebrate togetherness. But that shouldn't be confused with all Singapore honeymoon packages being subtle and restrained. A Universal Studios visit is a thrilling experience with so much to do and see here. Or would you rather face your fears with indoor skydiving? It completely depends on your preferences.
Singapore tourism's tagline 'Passion made possible' is a shout out to couples on a Singapore honeymoon tour to come here and experience the celebration of love in the stunning Sentosa Islands, the magnetism of Clarke Quay or a typical Singaporean meal that has little bit of Chinese, a little Malay, a little Tamil and a whole lot of deliciousness.
As you sit quietly in a secluded corner in the Gardens by the Bay and gaze out at the Marina Bay, you can't help but feel thankful to have chosen Singapore as a destination for your honeymoon. You can visit the website of Veena World for more information on details like prices of Singapore honeymoon packages, destinations covered, and more.
Things to Do in Singapore during your Honeymoon
There cannot be a list created for all that there's to do on a Singapore tour. However, the below-mentioned attractions are the most popular ones commonly included in Singapore honeymoon packages:
• Marina Bay Sands:
One of the most iconic landmarks in the city, the Marina Bay Sands complex offers the most stunning views of the city as well as the magnificent Gardens by the Bay from Marina Bay Sands' Skypark Observation Deck. In addition to this, the complex also houses a premium hotel, the ArtScience Museum and also a glitzy mall that has (brace for it) a canal running through. It is a complete entertainment destination on your tour to Singapore for couples.
• Gardens by the Bay:
Once you have caught a glimpse of these gardens, you can't help but explore them fully. The greenery of the gardens comes as a welcome respite from the humdrum of the city and provides you with some 'us time' on your Singapore honeymoon tour package. Not only are the gardens known for the numerous species of plants but also the many futuristic installations that dot the landscape.
• Sentosa Islands:
Usually visited on a day trip from the main city as part of Veena World's Singapore honeymoon package with cruise, Sentosa Islands is all things romantic. Relax and unwind at Siloso Beach or explore the model ethnic village and not to mention the bewitching views all around.
• Universal Studios:
Universal Studios at Sentosa Island has a universal appeal for both family vacations as well as for couples on a Singapore tour. It is the ultimate destination for fun, thrill, and entertainment. Located at Resorts World in Sentosa Island, the sprawling 49 acres theme park is divided into five fun zones. Each zone has restaurants, live shows, merchandise, and rides based on the theme of the particular zone.
• Clarke Quay:
The most romantic thing you could do on a Singapore honeymoon package is perhaps enjoying a cozy meal aboard a river cruise with the stars above and the ripples waters keeping you company. The riverfront is lined with multi-cuisine restaurants and the seafood here is highly recommended.
• Orchard Road:
Now this place is heaven (a designer one) for fashion lovers as you can find anything from affordable fashion to haute couture to high-end jewellery from some of the world's leading designers and design houses. Even you don't buy anything from here it's still worth your time.
• Raffles Hotel:
This hotel is reminiscent of Singapore's colonial past. The gorgeous façade and the imposing structure make it one of the world's last grand 19th-century hotels that finds its place in most Singapore tour packages for couples. The hotel has maintained the highest standards of service for nearly two centuries now.
• Night Safari Singapore:
While couples who have taken a Singapore honeymoon package from India might not be new to a zoo, but exploring a zoo at night gives it another dimension. The zoo is divided into four sections and each of them house animals of a particular category. The safari at night is a great way to have a good time with your partner.
Best Time to Visit Singapore
By and large, Singapore is a year-round destination. However, the best time to visit Singapore is from December to June. The weather is perfect for outdoor activities and to have a gala time.