Reading Time:
4
minutes
A melting pot of cultures, Singapore is now one of the hottest Asian destinations and why not! This city-state is small but unique in its own way where the east meets the west. Singapore is a global world in itself with its cuisines, shopping options, job opportunities and everything else that brings herds of travellers here. You may think it's just another destination, but when you dig deeper, you would see why this lion city is on every wanderer's bucket list.
I've listed down some of the most unique things about Singapore that make it what it is! Read on…
1. Singlish – The Fusion Language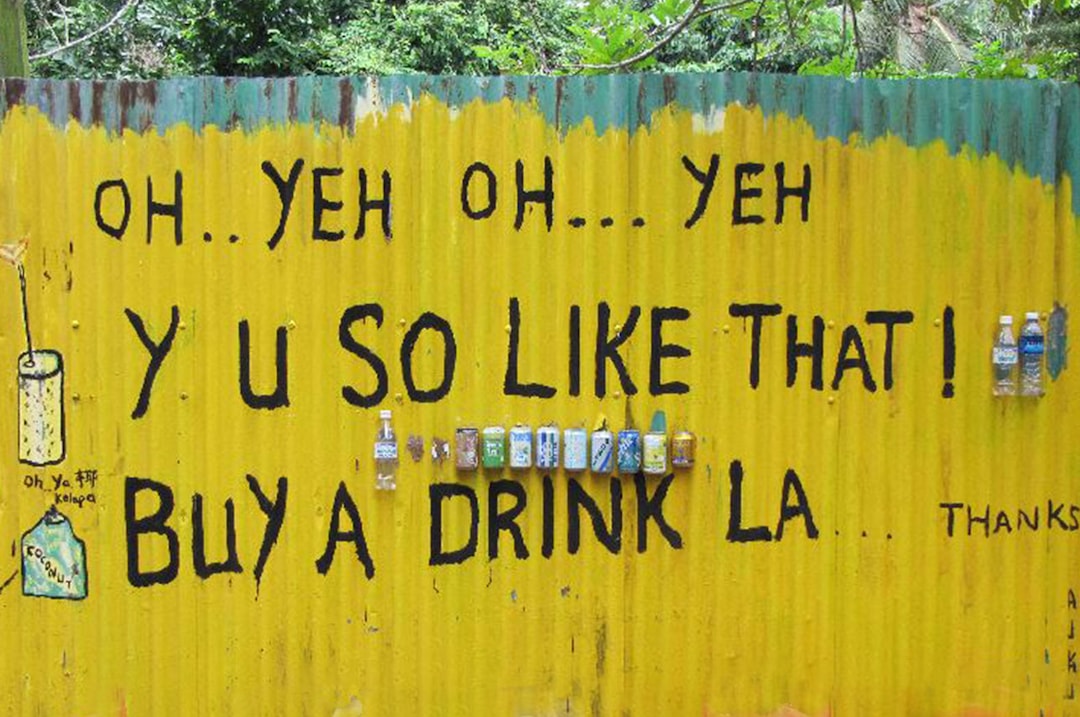 Image courtesy: collective.works 
This language is like no other, because Singaporeans are in love with their mixed culture and can be identified anywhere in the world when they speak. It's a colloquial language that's a mix of English, Malay, Tamil, Cantonese and Hokkien; you would now also find a lot of American and Australian slang with it. It might sound gibberish in the beginning but once you get used to it, it's so much fun to listen and to speak.
2. Their Unique Ice Cream Sandwich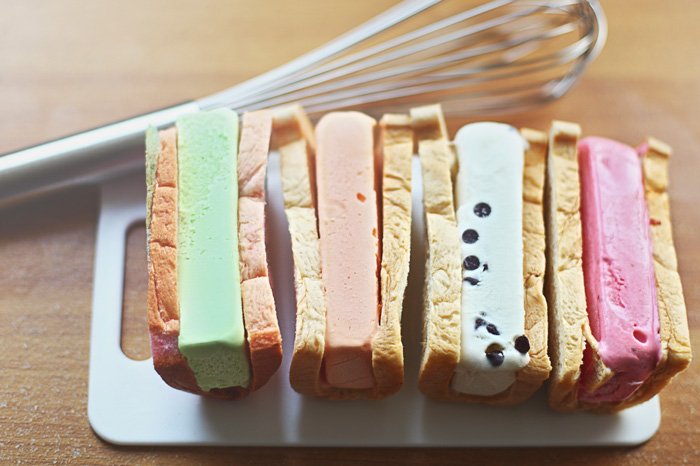 Image courtesy: shellamulia.wordpress.com 
Not like your regular ice cream, this one is found between breads. You will find it anywhere and everywhere and is a must-try when in Singapore. There are multiple flavours to try out like corn, durian, red bean, and chocolate, you will also find bread in rainbow colours if you are keen enough.
3. Uber Cleanliness To Look Up To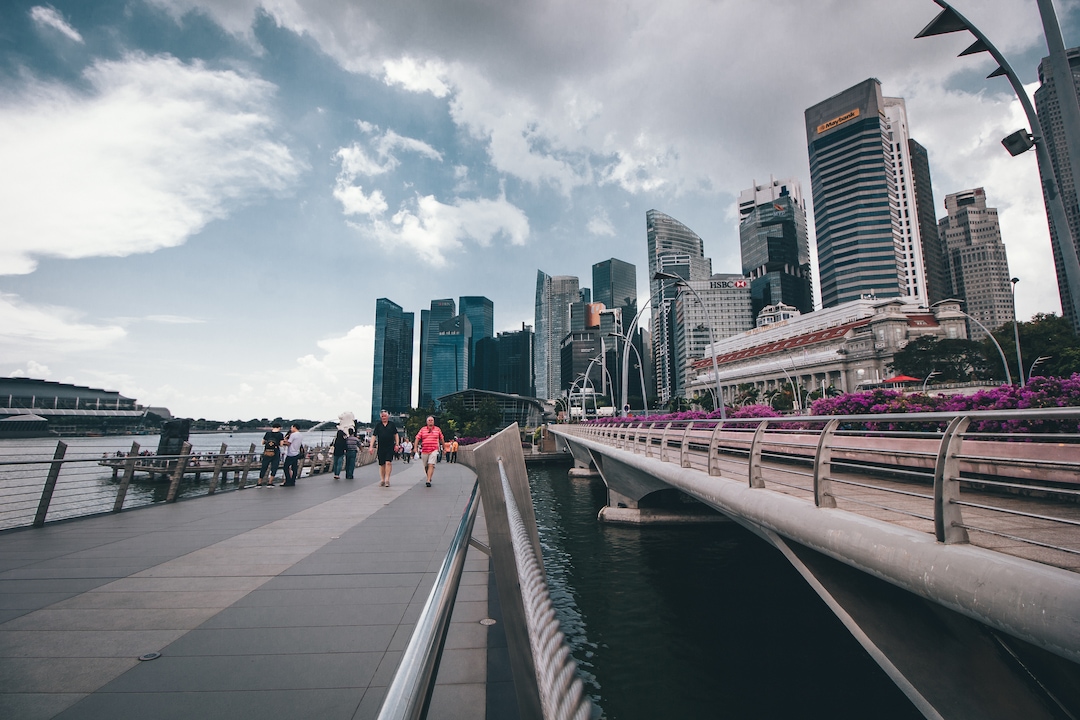 This place is one of the cleanest places in the whole world and they make sure it's taken seriously. In the early 90s, many people went around spitting gum and sticking it all around the city, due to which a law was passed banning gums. Today the rules are a bit relaxed but you need to be aware of your actions and why not, that's the least we can do to keep a place clean, no?
4. An Airport Like No Other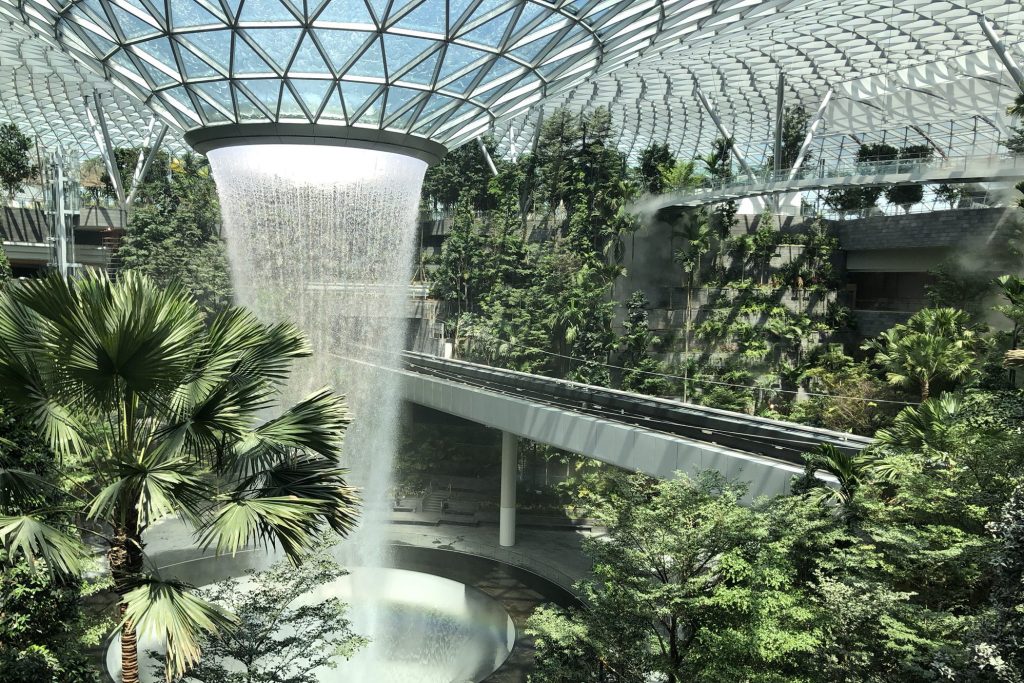 Image courtesy: skift.com
Changi airport in Singapore, rated as World's Best Airport is every traveller's dream! If you ask why, well where would you find free massages, a movie theater, exclusive gardens and even a swimming pool inside the airport? There is so much for entertainment that for some, the long layovers at this airport are an added advantage and something they can tick- off their bucket list.
5. The Mesmerizing Skyline

Image courtesy: baldthoughts.boardingarea.com  
This city has one of the best skylines with high-rise buildings and the city lights to mesmerize you. The best one is the marina bay skyline that offers an iconic view you must not miss. Only few years ago this place used to be reclaimed land and today stands tall like no other!
6. World's First Night Zoo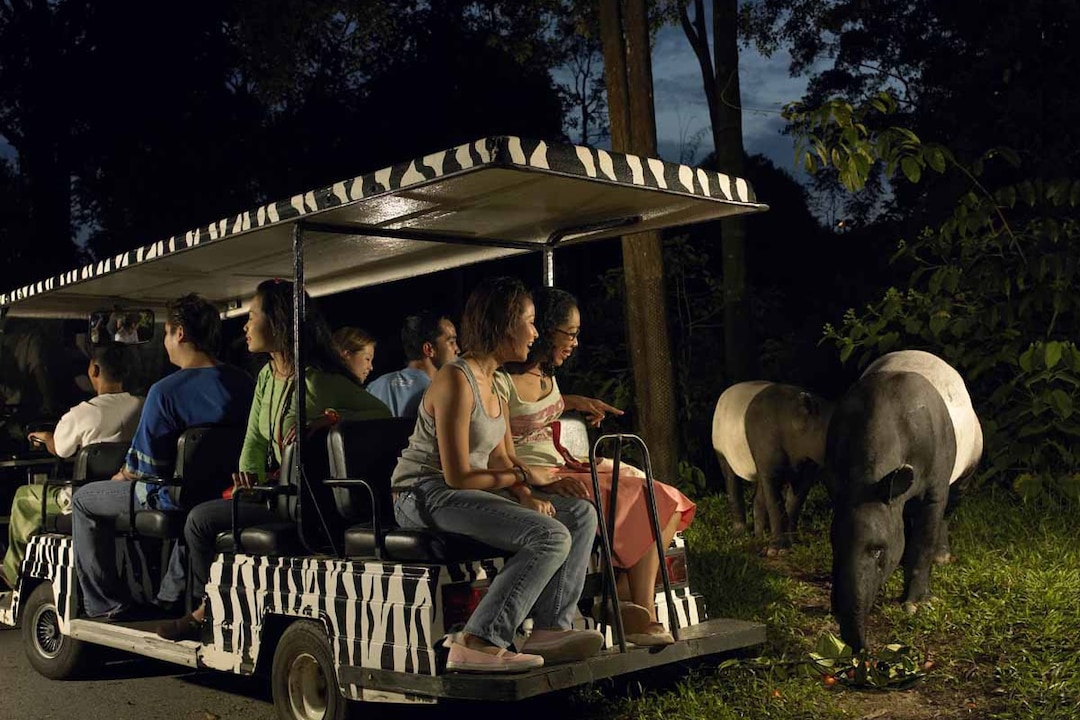 Image courtesy: HiPPO Singapore Pass 
Take a safari at world's first night zoo as you go past thousands of animals while in a tram. This nocturnal experience is like no other and is almost everybody's dream. You can also take a walking tour here via the 4 available walking trails.
7. The Traditional Singaporean Breakfast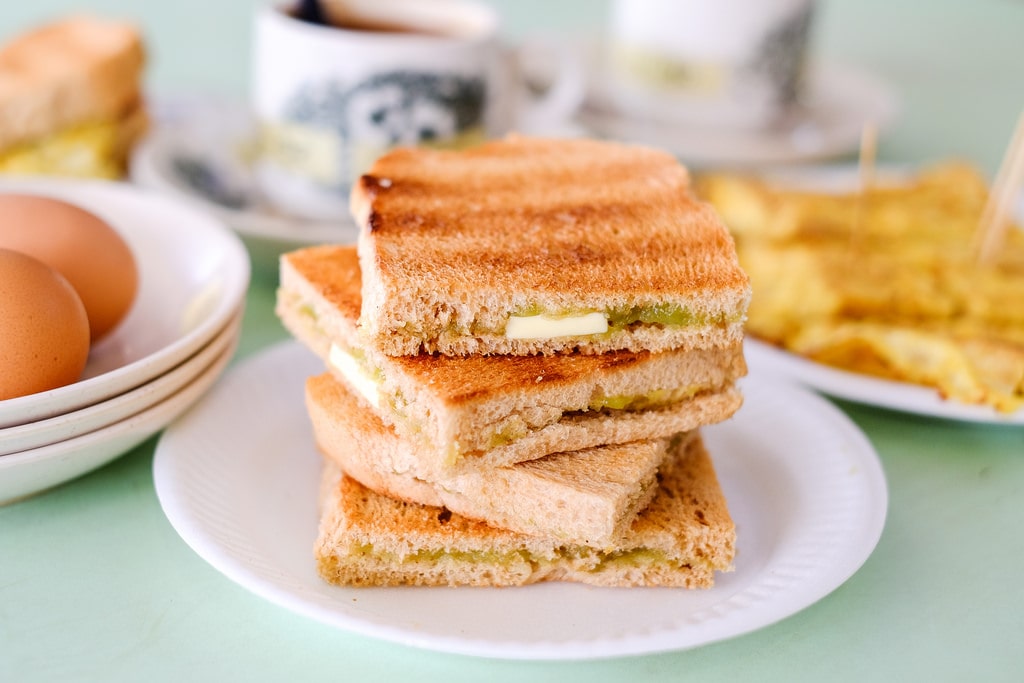 Image courtesy: Miss Tam Chiak 
A perfect way of starting your day in Singapore is with a hearty breakfast. The staple one includes a toast with kaya jam and half-boiled eggs that will not just full up your stomach but also your heart on your vacay.
8. Cheap Yet Tasty Food At Hawker Centres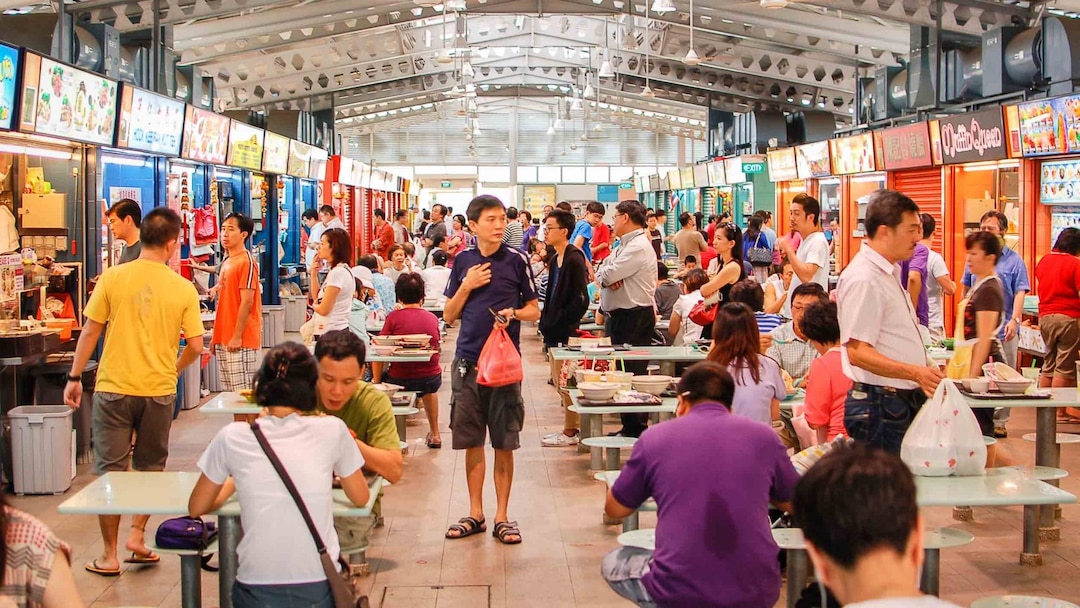 Image courtesy: Adventure.com 
Hawker Centres here are a stealer deal that combines mouth-watering world cuisines and at a cheaper cost. What good is any vacation without the food!
9. Singaporean Way Of Seat Reservation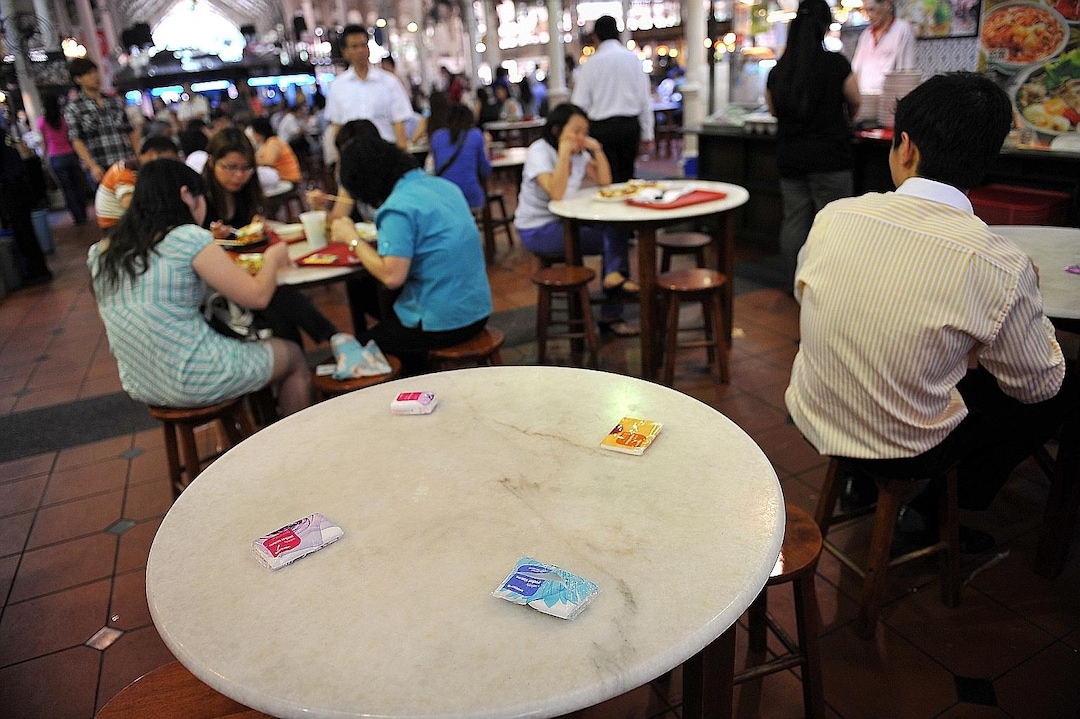 Image courtesy: The Straits Times
The easiest way to reserve seat at a table in Singapore while you go to the stall to buy your food is by simply dropping off your napkin, car keys, or anything you carrying. So the next time you are there and wondering why there are people waiting while many seats are empty, look for the unusual reserved signs.
10. And…The Fact That It's SAFE!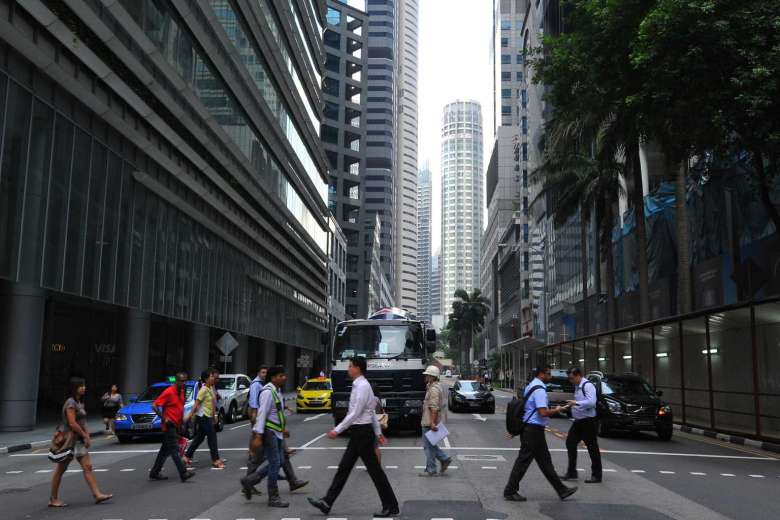 Image courtesy: The Straits Times 
Singapore is also one of the safest places to be at. If you go back to the above point about reserving seats, let me tell you…people reserve seats by keeping their phones, ID cards and other personal items too unattended, which is a self-testimony of the safety of this destination.
Got any more unique things to share about this place? Comment below and let's talk about Singapore and its delights!