Reading Time:
7
minutes
Kerala is known for its scenic beauty, cultural unity and mesmerising traditions that attract tourists from all over the world, all year round. For most tourists visiting the state on Kerala tour packages, sightseeing is a top priority. However, trying out authentic food items should also be on your bucket list because the delicacies that you will get to try in this state aren't available anywhere else. Well, at least not the original grandma recipes! Now, let us be very honest, the famous foods of Kerala do include global favourites such as Ghee Roast Dosa, Idli and Sambhar, and Iddiyappams. Its cuisine is a lot more diverse than it seems. Influenced by Malayali Brahmins, Syrian Christians and Malabari Muslims, Kerala's popular food items speak of its people in every single bite.
For elevating your cravings reach a new level, mentioned below are 10 famous dishes of Kerala that you need to try: –
1. Make your mornings divine with Puttu and Kadala Curry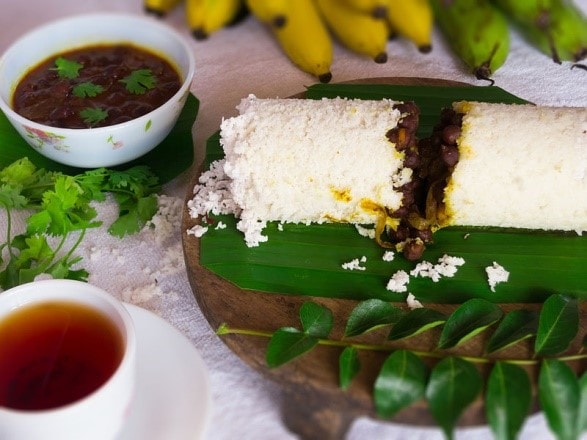 One of the most comforting breakfast delicacies found in Kerala is this cylindrical steamed rice cake (Puttu) served with black chickpeas gravy (Kadala curry). For the foodie in you, this famous food item in Kerala is prepared with the utmost sincerity by mothers who want to ensure that their family eats a hearty breakfast every morning. While the rice cakes are made of powdered rice, grated coconut and water, the Kala Chana gravy is a spicy melody of coconut milk and Malabari flavours. For couples who are out and about exploring the top honeymoon places in Kerala, do make sure that Dhe Puttu in Kozhikode or Kochi is on your list for this delicious treat.
2. Relish a Banquet of Traditional Dishes in One Meal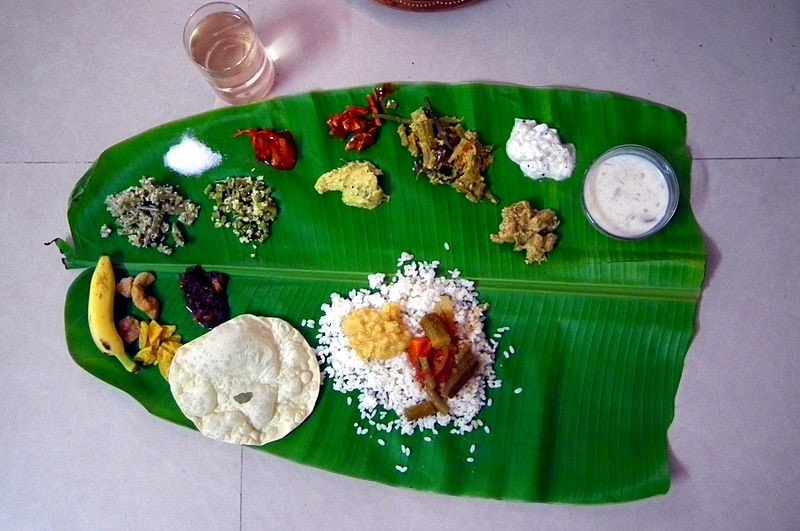 To call this a singular dish wouldn't be a true depiction because Sadhya in Malabari cuisine is made of more than ten famous food items that Kerala is utterly proud of. Why, you ask? Let us enlighten you. This traditional meal served on a banana leaf, is completely vegetarian with rice, vegetable gravy, Upperi, Kichadi, Pappadam, Avial, buttermilk and pickles as the main inclusions.
Sadhya isn't simply a meal; it's an emotion that only Keralites can truly understand. It is also important to note that each Sadhya has variations that are based on the area where you try. But the celebratory spirit that each Sadhya or banquet meal brings in Onam is shared across the state. For those travelling in Trivandrum, Mother's Veg Plaza is your best bet for this fantastic meal!
3. Devour a Stack of Pathiri with Curry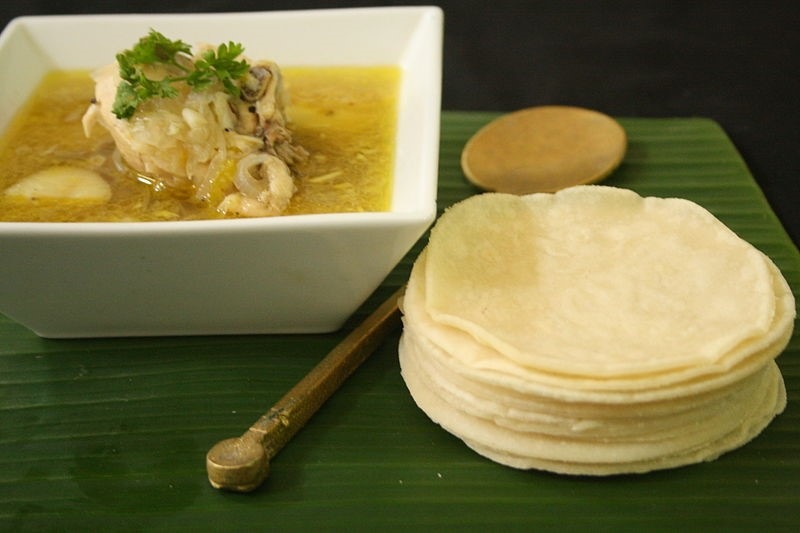 An introduction to the Moplah or Muslim food culture in Kerala is with this famous dish made of rice flour called Pathiri. A south-Indian cousin of the pancake, this particular delicacy is best enjoyed with a mild coconut-based curry. Since the dish is relatively light and easy to digest, consuming it at any time of the day is possible. If you happen to be a beef curry lover, the combination of the two is heavenly. Ramadan is the best time to try variations of Pathiri in Northern towns of Kerala but if you are around in Kozhikode, Paragon Restaurant is the right place to try out this dish.
4. Treat your Taste Buds with Malabar Biriyani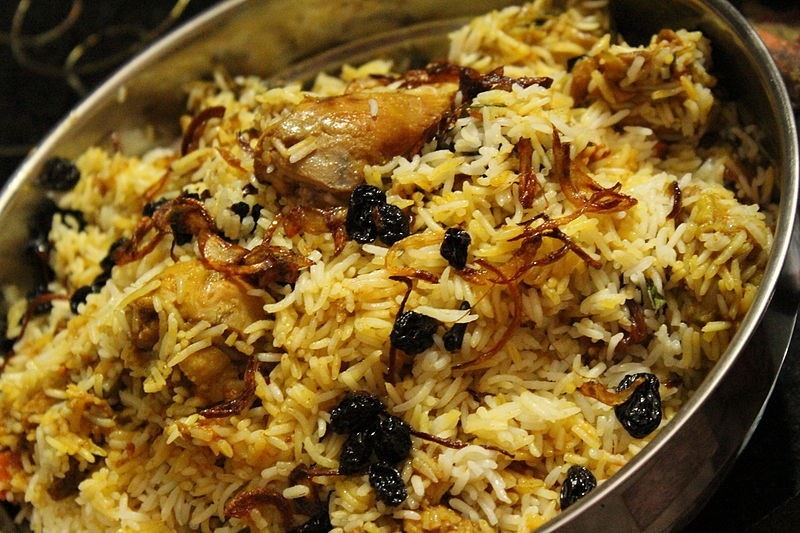 Biryani is a dish that is loved by a majority of people in India and the same goes for Kerala. The love for Biriyani (as the locals like to call it) can be seen at speciality restaurants as well as street food joints, making it one of the most famous food items in Kerala. Generally speaking, Keralites love to dum their Biriyani that has meats such as chicken, seafood, mutton or beef. Along with this, places like Calicut and Thalassery claim to have their own versions that have proven to be addictive in nature. So, if you're off to seek adventure in the less explored places in Kerala, make sure that a plate of steaming hot Biriyani is relished at Sagar Restaurant in Kozhikode.
5. Make your Breakfast Time Healthy with Appam with Stew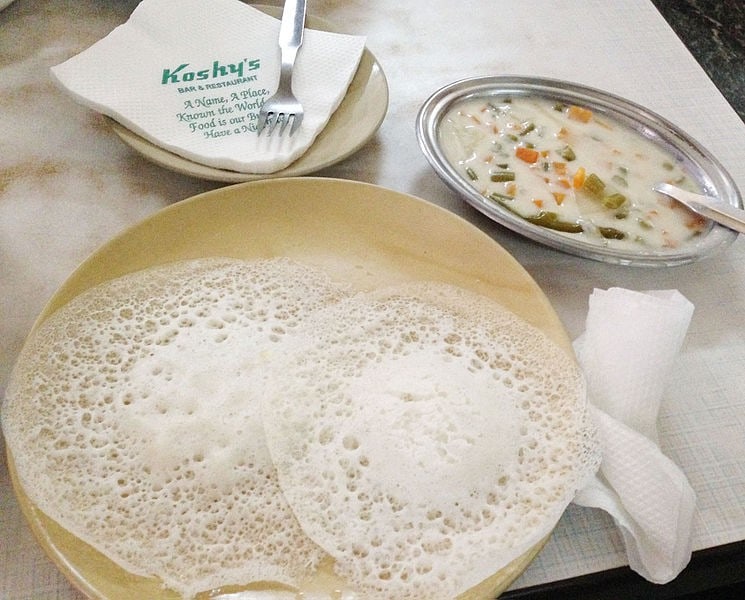 If you are a die-hard lover of Malabari cuisine, then Appam and Stew is one dish that would be your go-to meal. As one of the famous food items in Kerala, the sheer delicateness of the Appam, a fermented rice pancake and Stew, a curry made with vegetables and coconut milk reminds us of childhood memories every time we have it in town. A lot of households in Kerala have it as their staple breakfast fare while others consider it to be the healthiest tiffin meal. For those who are on their way to explore the top 10 waterfalls in Kerala, taking a detour in Calicut for gorging on this dish at Paragon Restaurant is totally worth the time and effort.
6. Enter Fried Food Heaven with Nadan Kozhi Varuthathu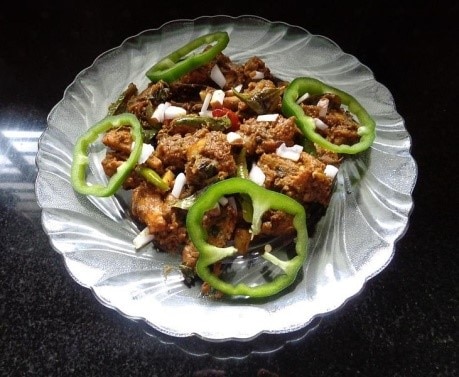 Kerala's affair with chicken fry is a match made in heaven as the Malabari flavours go perfectly well with juicy chicken wings and thighs. One of the most famous snacks in Kerala is Nadan Kozhi Varuthatu that loosely translates to be Kerala Style Spicy Chicken Fry. As a statutory warning, we'd like to state that this is perhaps one of the spiciest dishes that you'll get to try in Kerala, so be mentally prepared! Perhaps, a big plate of this delicacy before going on trekking in Kerala might amp up your energy level. A beef variant is also highly popular among the Muslim population of this state who like to have it with home-made bread, Parottas or Biriyani. Palaaram Restaurant in Kochi has become the local favourite for this and you must give it a-go too.
7. Make your Palette Alive with Avial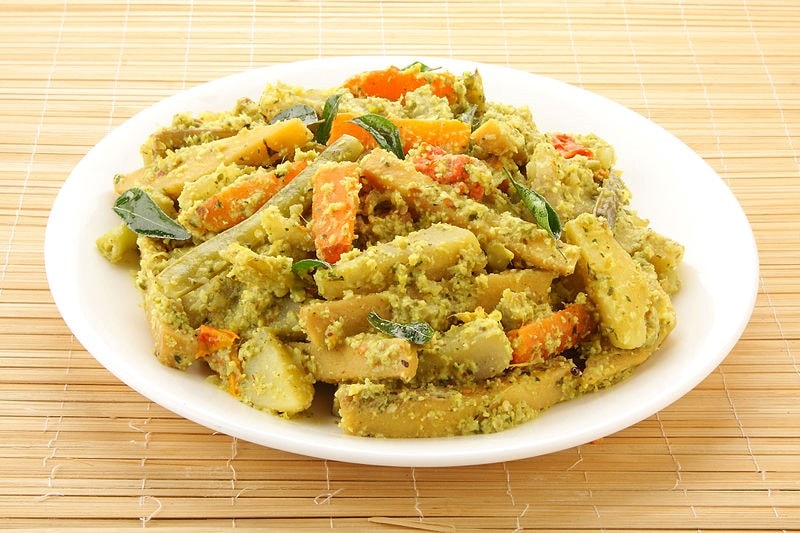 Are you in love with coconut and every dish that has its strong essence in it? Then a big platter of Avial will bring you the highest level of satisfaction in life. Considered as one of the most popular food items of Kerala, this vegetarian dish is nutritious and delicious at the same time. Most often, it is served during Onam, the spring harvest festival in the Sadhya meal. However, enjoying it at street joints and restaurants is an option too. Avial – The Veg Table in Malappuram and Fusion Bay at Fort Kochi make the best Avail in this state. Moreover, if you know a Malayali family try their home-made version and consider moving in their home as the magic of Avial won't let you leave!
8. Amp Up Your Tea Time with Pazham Pori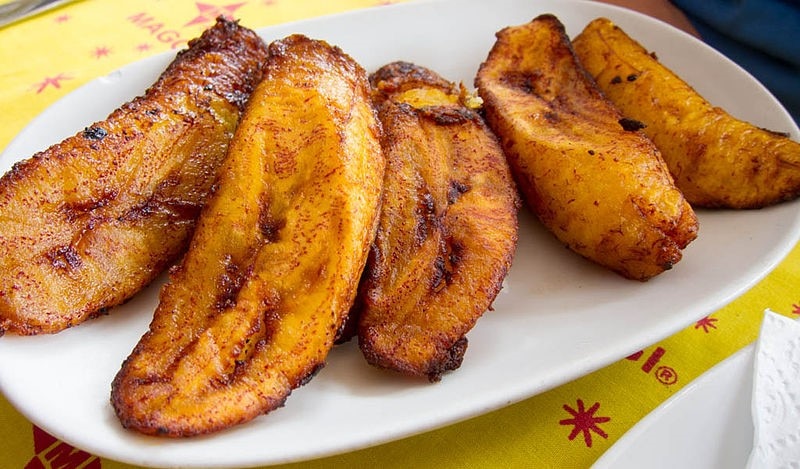 Remember your Malayali friend raving about the famous snacks in Kerala made of bananas? Yes, it's not a joke or anything close to. Banana fritter or Pazham Pori happens to be the tea-time snack among households in Kerala because of its crispy yet sweet flavours. After you try this dish, trying it at home would be a high possibility, so make sure that the plantains you get are ripe enough.
While trotting about in Thottappura, ensure that you visit Pazhampori Kada and buy these magic fritters. For those who'd like to try it at a restaurant, Sree Muruga Cafe in Kochi is known for the best Pazham Pori in the state.
9. Drown in the Flavours of Karimeen Pollichathu
In the coastal region of Kerala, the inclusion of seafood such as fish, prawns, mussels and squids have to be part of the daily diet of the local people. Karimeen Pollichathu is a gift that the Syrian Christians have given to the world and how! Considered as one of the most famous food items in Kerala's beach shacks, this delicacy is made with pearl spot fish that is marinated in spices and then baked in plantain leaves. For the rich or the poor, a well-baked Karimeen brings happiness! Kalpakavadi Inn is highly recommended for this dish; it is located in Alappuzha district near Kochi.
10. Don't Leave Town without Trying Palada Payasam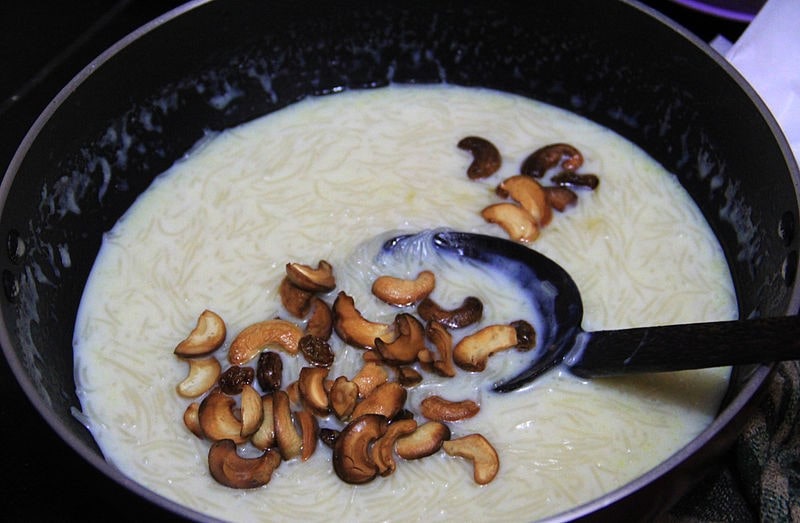 For avid Malgudi Days readers, Payasam is a dish that has triggered a lot of curiosity. This rice pudding or Kheer is a popular food item of Kerala during Onam as well as wedding festivities. Besides this, Keralites loves to eat Palada Payasam made out of Rice Ada, sugar, milk and loads of ghee. A handful of dry fruits such as cashew nuts and resins in this sweet dish are preferred by many grannies, however, the health-conscious ones tend to avoid them. Make your soul and tummy experience true happiness with Palada Payasam at Sriram Payasam Hut in Thrissur or Lakshmi Sweet in Kozhikode.
Now that your soul is craving for some authentic Malabar food, planning a trip, just for devouring the most famous food in Kerala, would be a great option!