Reading Time:
9
minutes
Known to be the "Biblical Holy Homeland", Israel is one of the oldest countries in India. It is home to Jewish people and numerous religious historical sites that are actually mentioned in the Bible. However, there is much more than just a tourist place with plenty of places to visit in Israel. From mouth-watering hummus and falafel, unbeatable history, world-class culture, Israel is a must-visit country. In this blog, you will learn about the Israel visa for Indians and the documents required, fees, application process and types of Visa applications.
About Israel Visa for Indians
If you plan to visit Israel to enjoy any of the various tourist sites, to see friends and family who live there, or even for a business trip, you will require an Israel tourist visa. The average length of stay on an Israeli tourist visa is three months. However, Israel's visit visa for India is subject to the purpose of your visit.
Types of Visa for Israel 
When booking an Israel tour package, to enjoy yourself with your family or visit for a work trip, it is essential to know the type of visas available for all. Whether you need to apply for a visa to Israel or not,  solely depends on your nationality. There are several global countries that are exempt from getting the B/2 visitor's visa. On the other hand, if you wish to visit Isreal for any reason other than those covered by the B/2 visitor's visa, you must get the appropriate type of visa. There are a number of different types of Israel visas for Indian citizens. They are divided based on the purpose, type, and duration of the visit; they are as follows:
Student Visa
This type of visa is issued to those applicants who are willing to travel to Israel to pursue their studies which can be issued for long-term as well as for short-term courses and the validity of this type of visa differs accordingly.
Work Visa
This type of visa is permitted to the applicants who are willing to work in Israel. In order to visit the nation of Isreal for professional reasons such as working for a company or a business, the applicant must have a confirmed job. The validity of this visa will depend on the kind of employment that the applicant has acquired.
Tour Visa
An Israel tourist visa for Indians is issued to Indians who wish to visit the country for tourism or entertainment purposes. It enables the visitor to stay in Israel for a maximum of three months. A tourist visa can be obtained via authorised diplomatic embassies in the applicant's home country, i.e., India.
Israel Visa Fees for Indian
The fees for obtaining an Israel visa for Indians are paid at the time the application form and accompanying papers are submitted. The Israel tourist visa fees for Indians differ based on numerous aspects, including the kind of permit, whether it is single-entry or multiple-entry, the purpose of the travel, service fee, and other taxes. It may also vary depending on the currency conversion rate at the time of application.
 Israel Visa Requirements for Indian Citizens
Passport: The Israeli Embassy in Delhi, as well as the Consular Generals in Mumbai and Bangalore, do not accept extra pages in passports. If your passport does not contain a blank page to which a visa may be affixed, you must get a new passport before completing your application.
Israel Visa Application Form: For the Israel tourist visa requirements for Indian citizens applicants must complete and sign one visa application form.
Along with the application, the following paperwork must be completed, signed, and submitted:
VFS Consent Form
Checklist
Please keep in mind that the applicant's contact phone number and email address must be included on the visa application form.
Photographs: Two recent passport-size photographs are required.
Please keep in mind that the photograph must be more than 6 months old, cannot be scanned or stapled, and cannot have been used for any previous visas.
Employment verification: If a corporate employee is-
Drop off a letter from the firm (a format for a company no-origin letter is attached).
Payslips for the last three months
Financials: Medical insurance for the period of the stay in the actual bank statement for the preceding three months, only on A4 paper, with a bank stamp and seal, and a minimum of Rs. 1,000,000. The insurance must explicitly state the validity period and cover the whole duration of the trip, including the dates of arrival and exit.
Ticket: The ticket should be sent along with the documents
Medical insurance: The policy must explicitly indicate the term of validity and cover the whole duration of the trip, including arrival and departure dates.
Eligibility Criteria for Israel Visa 
To be eligible to enter the country on a visa, you must meet the requirements listed below.
Be a genuine traveller: In order to be eligible, one should have a solid and compelling reason for visiting the country.
Eligible to bear all expenses: You must have enough money to support yourself and any dependants during your stay.
Reasons to return: You must have strong relationships in your home country that will guarantee your return after your stay.
Have a clean slate: You must be of good character and have a clean criminal record. You may be required to present a PCC (Police Clearance Certificate) for the same reason.
Be in excellent health: You must at the very least fulfil the authorities' basic health criteria.
You must be a true travel enthusiast who wishes to visit the nation for legitimate motives.
You must have previously made the appropriate travel arrangements to demonstrate your intent to visit.
Israel Application Process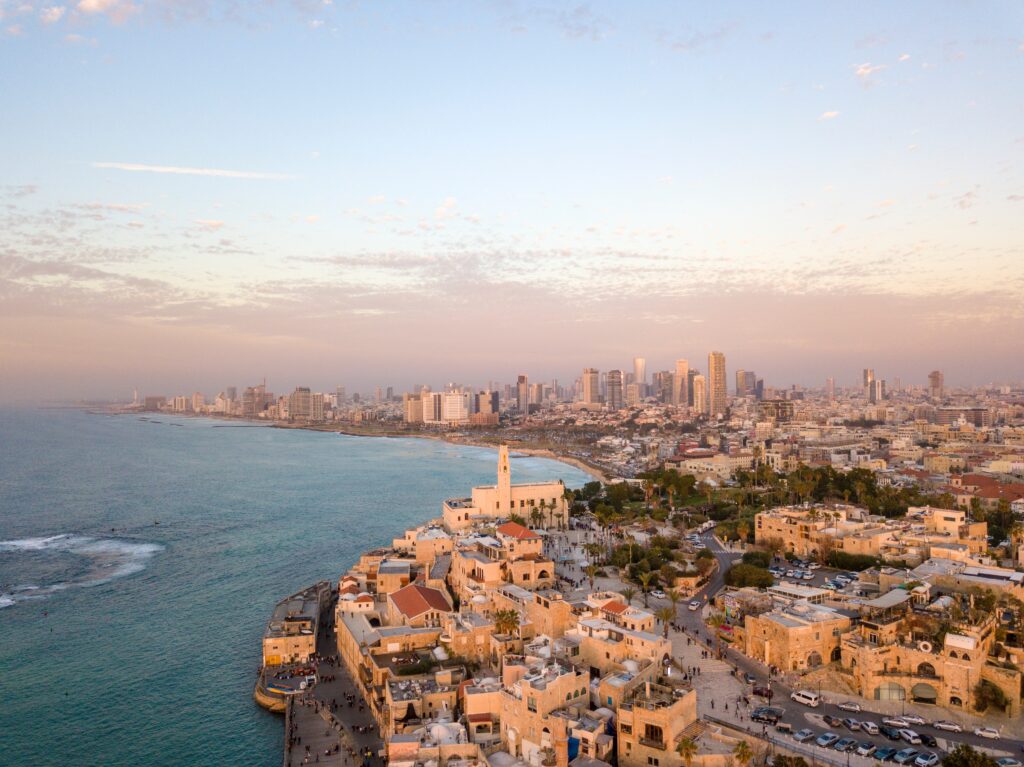 The online application for a tourist visa to Israel from India consists of numerous steps that must be completed according to the instructions. You must ensure that you meet the criteria at each stage in order to avoid having your visa application refused.
Where to Apply for the Israel Tourist Visa for Indian Citizens
You must apply for the visa by filling out the application form on Israel VAC's website. You must meet all of the standards, and your documents must be verified. At times, the procedure may appear cumbersome, and the requirements required may appear tough to do on your own. In such instances, professional visa counselling from visa agencies may be considered. This will allow you to have your documents processed properly, and the procedure may even be faster than the standard method. This eliminates the possibility of visa denial.
Israel is an ancient country and is split into four quarters: Jewish, Christian, Armenian, and Muslim. You may walk in Jesus' footsteps on the Via Dolorosa, worship at the Western Wall, visit the Church of the Holy Sepulcher, where Christians believe Jesus is buried, and explore the Tower of David, a mediaeval stronghold, so plan a trip to Israel and make the most of your vacation with Veena World.