Reading Time:
8
minutes
Kashi Vishwanath Temple is one of the holy places in India that has huge religious significance. Tens of thousands of pilgrims come to Varanasi every year to visit this temple. Situated on the banks of the holy Ganges, Kashi Vishwanath temple is dedicated to Lord Shiva. The high spiritual energy of this place allures many tourists. A Varanasi tour package is incomplete without visiting this centuries-old temple.
Planning a trip has many elements, from transportation to accommodation; everything needs to be on point. There are many hotels in Varanasi near Kashi Vishwanath Temple that have excellent room facilities and service. After all, your stay makes a massive difference in making the trip memorable. If you are planning a visit to Kashi Vishwanath temple in the near future, here is a list of some of the best hotels near Kashi Vishwanath Temple in Varanasi:
Taj Ganges, Varanasi
The Taj Group is a landmark in the hotel industry, known for its exceptional guest service. They do not settle for anything less than excellence. Taj Ganges is a property spread across 12 acres of voluminous green landscape. This five-star property has top-notch amenities and is synonymous with urban luxury. Located at a distance of approximately 5 km from Kashi Vishwanath Temple, the Taj Ganges hotel has a lot to offer its guests. You can expect a fine dining experience, opulent rooms, splendid spa facilities, and much more.
If you want to have a lavish stay and rejuvenate your body and mind, book a room at this property. The Taj Ganges is a hotel near Kashi Vishwanath Temple with warmth and grandeur, defining the ideal experience of the spiritual city of Varanasi.
Property Highlights:
In-house spa treatment centre
Fully-equipped fitness centre
Outdoor swimming pool
Contemporary, supreme and deluxe room
Tree of Life & Spa Resort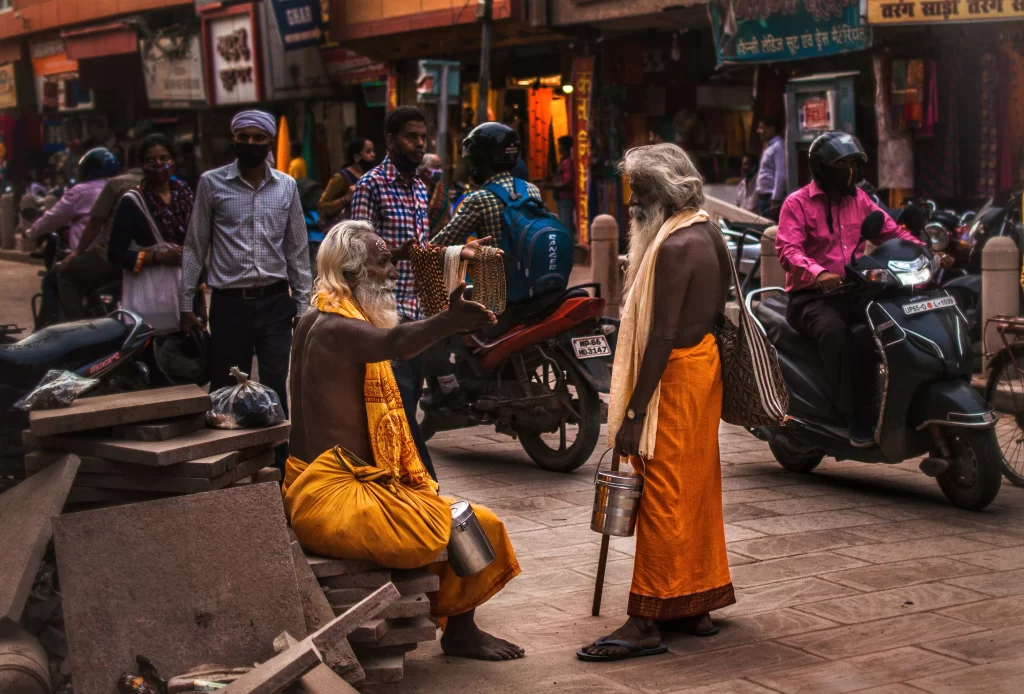 The Tree of Life resort is one of the best hotels in Varanasi, the Tress of Life Resort has a relaxing and calm vibe. The resort's architectural design attracts a lot of attention as it imbibes the essence of local culture. The rooms and suites have a traditional touch that makes you feel connected to the magic of Banaras. The unique embroidery designs give a special touch to the entire hotel premises.
As this hotel is located near the airport, it has excellent connectivity to all the landmark places in Varanasi. This hotel is at a sizable distance from Kashi Vishwanath Temple, but if you want traditional accommodation, then it is a perfect place for you. You will feel a sense of calm during your stay at this marvellous property. There are several spaces where guests can spend their time. This property has a beautiful sit-out area overlooking the pool, a lounge area and Ganga Kund for morning and evening prayers.
Property Highlights:
A relaxing spa centre
Outdoor swimming pool
Ganga Kund for prayers
In-house restaurant for authentic Banarsi signature cuisines
BrijRama Palace
BrijRama Palace is a beautiful heritage hotel on the Darbhanga Ghats. This property is restored with modern amenities that make it one of the best hotels near Kashi Vishwanath Mandir. This heritage hotel showcases a more than 200-year old glorious palace that has huge historical significance. BrijRama Palace will surprise you in many aspects. For instance, guests get a complimentary boat check-in and check-out facility that is open throughout the year except for monsoons.
If you want to experience a king-sized life, BrijRama Palace will fulfil your dream. Pristine hospitality, royal architecture, and a serene environment guarantee a regal stay here. You can visit Kashi Vishwanath Temple in the morning and come back to the hotel to enjoy royal hospitality. The close proximity of this hotel to Kashi Vishwanath Mandir makes it one of the best nearby hotels. You can also take pictures of any corner of the property and it will turn out to be beautiful due to the aesthetic background. Explore Maratha style artwork and century-old antiques to dive into the history of the Maharajas of Banaras.
BrijRama Palace is a property that must be explored once in a lifetime. If you are on a leisure trip to Varanasi, book a room in this hotel and spare a day to explore the beauty of this magnificent architecture.
Property Highlights:
Riverboat dining on the river Ganges
Premium restaurant for gourmet dishes
Wellness therapies at the spa
Luxurious Maharaja style rooms
The Fern Residency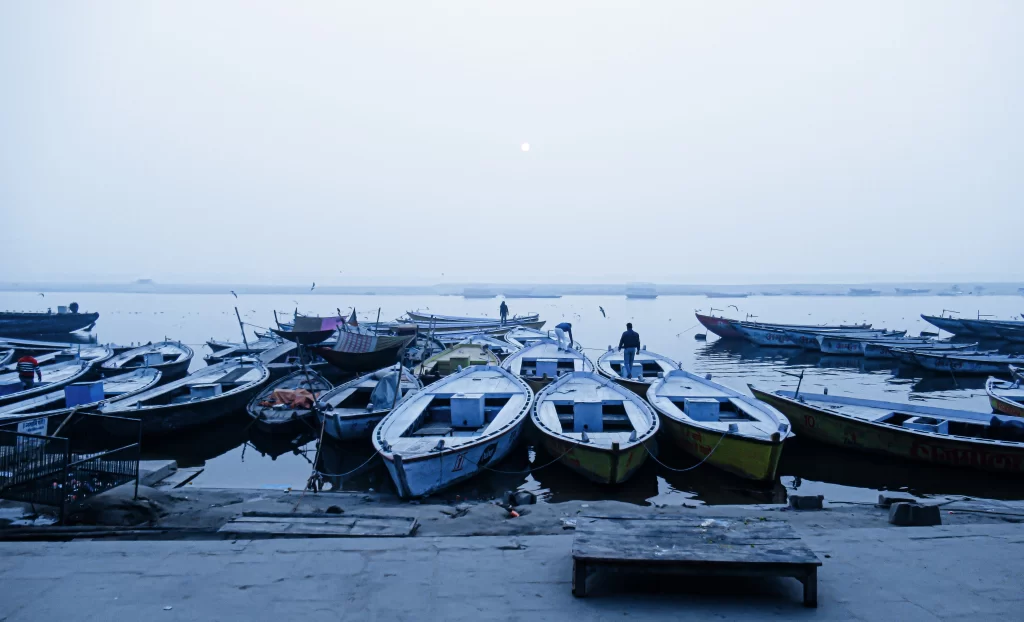 The Fern Residency is another excellent property that has its own uniqueness. This exquisite property is one of the most preferred choices by frequent travellers. The elegant accommodation options, grand swimming pool, supreme dining experience, and top-notch service ensure a comfortable and happy stay. This is one of the best hotels near Kashi Vishwanath Temple in Varanasi. You can book a room at this hotel if you want to spend time in Kashi Vishwanath Temple and quickly come back to the hotel to spend leisure time with your family. You can explore the property and have a relaxing day.
Property Highlights:
Yoga and meditation room
In-house restaurant
Swimming pool
Wintergreen and fern club rooms
Taj Nadesar Palace
Taj Nadesar Palace is a luxury vintage hotel located near Kashi Vishwanath Temple. It is one of the most preferred luxury hotels among travellers who want to experience royal life. The entire hotel premise reflects the beauty and richness of the royal era that will leave you spellbound. The hotel staff welcomes guests with bowed heads and folded hands in the traditional Rajwada style. You can experience the regal Indian culture in its purest form, which is imbibed in every corner of the palace. This is a place where you get exemplary comfort and ultra-modern facilities without compromising on the authenticity of the regal era of the British Raj.
The multi-cuisine restaurant serves innovative, mouth-watering dishes. The highly skilled chefs create these cuisines inspired by royal authentic dishes that cater to global tastes.
Property Highlights:
Massaging therapies like Abhisheka, Sama and Sudhakara
Mini Golf course and fitness centre
Palace room, Historical Suite and Royal Suite
Swimming Pool
There are many religious places to visit in Varanasi. You can select a hotel based on your taste, budget, and travel plans. The above-listed hotels are excellent choices if you are looking for hotels near Kashi Vishwanath Temple and nearby religious places. There are many other options for accommodation near Kashi Vishwanath Temple, but these hotels have something unique that sets them apart from others.