Reading Time:
8
minutes
I am writing this blog in the wake of a sad news that came in the wee hours of today morning. Bollywood has lost its Masterji, the ace Choreographer Saroj Khan ji. God bless her soul. She indeed created magic on silver screen with eternal divas like Sridevi and Madhuri Dixit. Her signature dance steps continue to make India groove to the evergreen numbers, be it in the weddings or on any other happy occasions. While we mark Guru Purnima on Sunday, 5th July, so many established and emerging dancers have lost one of their greatest Gurus ever.
The contribution of our Guru or Teacher towards shaping our career and personal life is simply unmatched. Indian traditions have therefore rightly reserved a day for us to pay our respects and express our gratitude towards these lighthouses, which help us sail through the sea of ignorance and reach up to the coast of knowledge, enlightenment and success.
So be it academics, performing arts or spirituality, Guru Purnima has been an integral part of the Indian culture for paying obeisance and remembering our teachers who have made us what we are today.
Guru Purnima – Our traditional Teacher's Day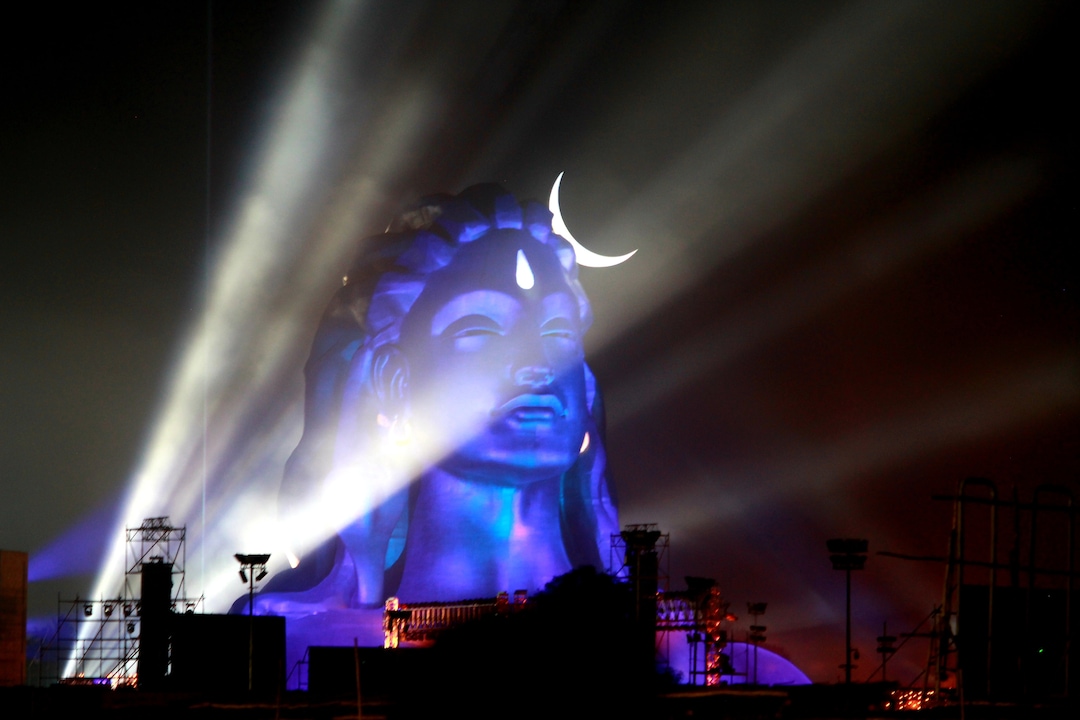 Well, in India, we celebrate Teacher's Day on the 5th of September every year, in the memory of Dr. Sarvepalli Radhakrishnan. However, Guru Purnima has been a traditional teacher's day in India, right from the Vedic times. This special day, also known as Vyasa Purnima marks the birthday of Ved Vyasa, the sage who wrote the famous Hindu epic – Mahabharata. Traditionally observed by Hindus, Buddhists and Jains, this festival is celebrated on the full moon day (Purnima) in the Hindu month of Ashadha, which coincides with the months of June–July. According to yogic legend, this sacred day marks the first transmission of the yogic sciences from Shiva, considered to be the Adiyogi or first yogi, to his first disciples, the Saptarishis or the seven celebrated sages. Thus, the Adiyogi became the Adi Guru or the first Guru on this day. Mahatma Gandhi revived the festival in India by paying tribute to his spiritual Guru, Shrimad Rajchandra.
A Guru lies in the eyes of the beholder
Just as beauty, a Guru too lies in the eyes of the beholder. Legend goes that Lord Dattatreya, an aspect of the Divine Trinity of Brahma, Vishnu and Shiva gained enlightenment by his observation from the surrounding, which provided him, 24 Gurus. These Gurus indeed taught Lord Datta, the path towards the spiritual self-realization of the Supreme. While he learnt the virtues of patience and doing good to others from the Earth, the Water taught him the quality of purity. While the Moth which is charred to death by diving at the alluring radiance of a lit lamp taught him the virtue of controlling the sense of sight and fixing the mind on the self, Lord Datta learnt to live carefree whilst enjoying the bliss of life from a child… and so on and so forth. Lord Dattatreya found his 24 Gurus from nature and considered the whole creation to be responsible for the wisdom he gained. Life is all about perspective. If we are able to try and extract the best out of every person we meet, there's a Guru waiting for us at every step of ours. While the virtuous teach us 'how to?' the bad and sinful teach us 'how not to?' in life. At the end of the day, it's all learning and everyone around us our teacher.
When Gurus come in disguise
No we aren't referring to the Gurus from our mythology, who at times used to manifest themselves into various avatars. Just like the 24 Gurus of Lord Dattatreya, Gurus often come in disguise, and at times, even in the some of the most intangible forms. The best example of such a Guru is 'Travel' itself. In Marathi, it's rightly said,
'Kelyane Deshatan, Pandit Maitri, Sabhet Sanchar, Shastra Granth Vilokan, Manuja Chaturya Yetase Phar'

It literally means, the one who travels and explores; is in the company of learned and scholars; attends social gatherings and meets people; reads and analyses science and books; indeed, becomes wise and clever.
Our travels indeed open up our mind and help us brush off all our prejudices and misconceptions. While visiting destinations like Dubai and Singapore make us wonder at the amazing possibilities of mankind to create wonders amidst the most hostile conditions, destinations like Europe teach us the importance of maintaining one's rich and glorious past and living in harmony with nature. While the Americas enlighten us with the marvels of faraway lands, countries like Japan transport us to a world that is indeed out of this world. While Thailand, with its very popular and esteemed lady boy shows, makes us give a serious thought to the social stigma that we often tend to associate with people of alternate sexualities in our own country, travelling across the length and breadth of India – be it around the places of worship, historical monuments or natural scenic attractions, enlightens us with her many hidden gems and most importantly with the incredible Unity in Diversity that forms her soul.
So, don't you think, Travel is a great Teacher in itself!
This Guru Purnima, as we seek the grace and blessings of our spiritual and academic Gurus, let's also try to find as many Gurus as we can, around us. Let's try and spread positivity and also see positive in everything around us. It's only optimism that will tide us over the challenging times of the pandemic we are enduring. With COVID-19 and the resultant lockdown giving us so many vital life lessons, let's even consider this to be a teacher, learn from our mistakes and be better equipped to overcome any such challenges in the future.
This reminds me of a timeless poem by the great Marathi poet Kusumagraj, 'Fakt Ladh Mhana', literally translating to 'Ask me to just fight back'.
The poem is about a person, who, in a natural disaster, has lost everything in life, except his self-confidence, fighting spirit and the lessons given to him by his teacher. At the end of the poem, when his teacher tries to help him with some money, he refuses it and requests his teacher to ask him to just fight back.
So let's keep our fighting spirit up and have faith that our teachers will definitely guide us through and empower us to emerge victorious against all the odds. What better way to pay homage to our Gurus than this!
Here's wishing you a Happy Guru Purnima!