Reading Time:
10
minutes
A conglomeration of four islands, England, Scotland, Wales, and Northern Ireland, the United Kingdom has always been a popular tourist destination. From beautiful valleys to mighty mountain ranges, thatched cottages to beautiful country houses and from breathtaking coastal views to a number of historical buildings, this island nation has a lot to offer for tourists. Here, you get a perfect blend of enticing traditional and modern attractions making it perfect for a fun-filled vacation.
Apart from this, the United Kingdom is also famous for its vibrant culture and heritage. Several festivals are celebrated all year round in different corners of the country which truly reflect its rich culture. Here are a few important festivals celebrated in the United Kingdom and attending them will definitely make your trip a memorable affair:
Bonfire Night
Most commonly known as Guy Fawkes' Night, this annual festival is one of the most famous festivals in the country and is celebrated on November 5th. This day is celebrated to commemorate the anniversary of the Gunpowder Plot of 1605. The story behind this celebration is about Guy Fawkes, a Catholic who didn't agree with the King's persecution of Catholics at that time. He eventually planned to blow up Westminster Palace in London with King James I and the members of parliament inside. However, he didn't succeed and got a death sentence.
After his successful escape from the assassination plan, King James I declared 5th November as a public holiday to celebrate the plan's failure. Since then, this day is celebrated every year with bonfires, fireworks and sparklers.
Halloween
Well-known as All Saints' Eve, Halloween is celebrated on 31st October in many countries across the world and is also one of the biggest festivals in the UK. It is celebrated to honors the Saints and the dead. The Halloween celebration dates back to the ancient Celtic festival which used to be celebrated with bonfire and people would wear different costumes to scare away evil spirits.
Earlier, it used to be celebrated as a religious festival, but in recent years, it has turned into a spooky yet fun celebration.  Children with their faces painted like a pumpkin, knock on their neighbors' door to ask for some sweet treats. On the other hand, grown-ups enjoy this day with good food, music and party while dressed up in scary costumes like zombies, witches, vampires etc. or spend the day watching horror movies.
Glastonbury Festival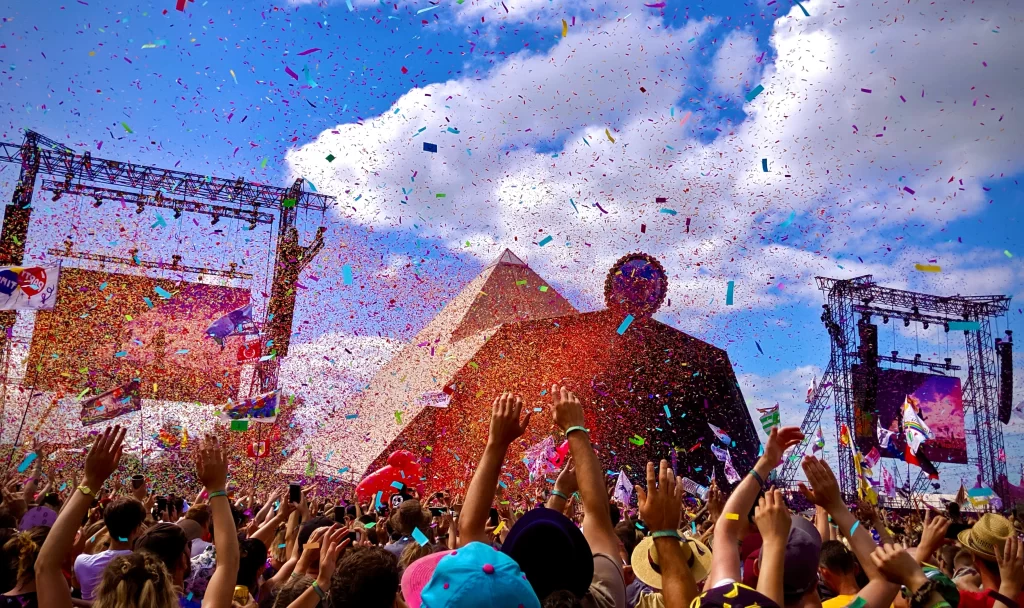 If you are a true music lover, then there can be no better way than attending the Glastonbury festival to make your trip to England memorable. It is totally different from the other music festivals you have attended as it is believed to be the best of its kind for some reason. Here, you get to enjoy different music styles ranging from techno to minimal house, pop, rock and much more. This incredible music festival takes place in June. So if you are planning to book an England tour package, make your booking around this time to make the most of your excursion.
Edinburgh Fringe Festival
This is one of the most famous art festivals in the world. This grand celebration takes place in August every year at over 300 different venues consisting of more than 3,000 events and welcomes over 50,000 participants. All the art-enthusiastic performers display their creative arts at different locations in Edinburgh. Here, people get an opportunity to take home some amazing artworks and if lucky enough, to meet some famous artists as well.
Jorvik Viking Festival
This festival is one of the most popular festivals in entire Europe. Here, you get to see some exceptional performances which include combat shows, history encampments, tours, talks, workshops etc. This annual festival takes place in York in February and the theme keeps changing every year. If you are a history buff, then this festival is definitely a visual treat for you.
All Points East
The All Points East is a music festival that is being celebrated since 2018 and takes place in May every year, in the beautiful Victoria Park, London. It hosts a number of well-known artists of different music genres like hip-hop, indie, and rock. With so many electrifying live music performances, this music fest is definitely a place to be for a true music lover.
Hay Festival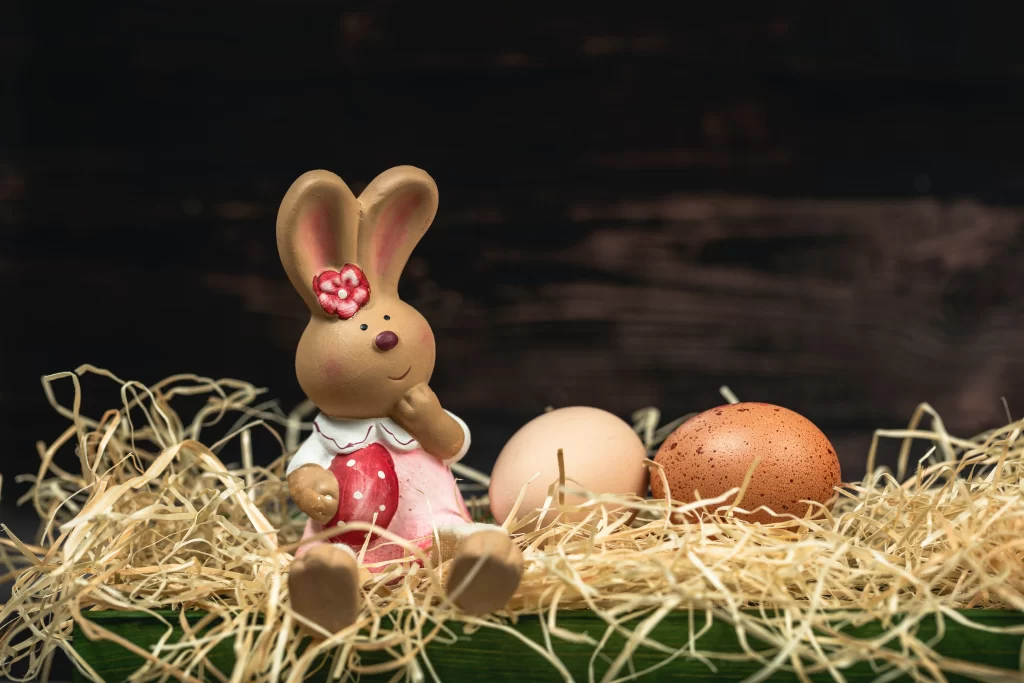 The Hay Festival is an annual literature festival that takes place in Hay-on-Wye, Powys, Wales. Generally, it starts in the last week of May and lasts for 10 long days. This festival attracts some very famous and big authors and thousands of readers. If you are a bibliophile, this is a festival you shouldn't miss out on. Originally, it started as a purely literary festival, but now you can also find music and films celebrated here.
Christmas
Christmas is a very popular festival celebrated in different parts of the world every year on 25th December. This day is to celebrate the birth of Jesus. The main festival of Christmas is celebrated on 25th December but British people also celebrate on 24th December as Christmas Eve and Boxing Day on 26thDecember.
As a part of the celebration, British people eat Turkey and mince pies, hang up decorations, pull crackers and exchange gifts with each other. On this special day, the Queen also addresses the nation to give Christmas wishes.
New Year's Eve
Just a week after Christmas, people in the United Kingdom and many other countries around the world celebrate New Year's Eve on 31stDecember. It is the last day of the year and the next day is New Year's Day marking the start of a new calendar year.
People around the world have been celebrating this day for centuries to welcome the New Year. The celebration includes setting off fireworks and firecrackers while enjoying delectable food and music. In Scotland, people celebrate New Year's Eve as Hogmanay and also sing Auld Lang Syne, a Scottish folk song to bid goodbye to the old year.
Easter
Easter is another festival in the United Kingdom which is a week-long celebration. The festivities begin with Palm Sunday, which also marks the beginning of the Holy Week which includes Good Friday, Easter Sunday and Easter Monday, the day on which this festive week comes to an end. Like other Christian festivals, Easter is also celebrated in many other countries of the world.
People celebrate this festival with a traditional roast dinner wherein the tables are decorated with painted eggs, bunnies and spring flowers like daffodils, white lilies and tulips. Some people also gift chocolate eggs to their friends and family.
Notting Hill Carnival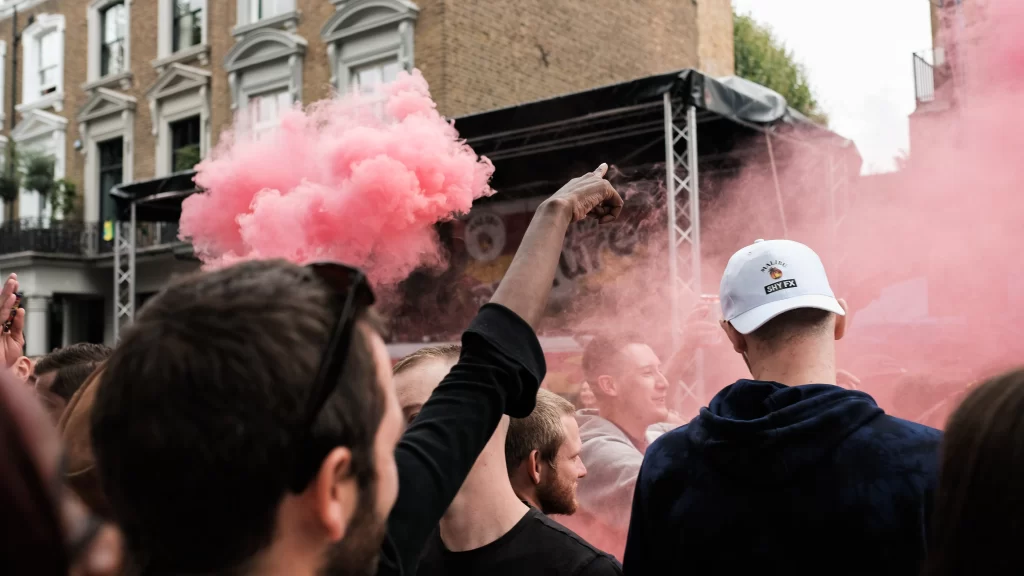 Originally started by the British West Indian community in London, now this festival has expanded to become one of the biggest festivals in the UK. Here, you get to see a dramatic demonstration of London's diversity. This carnival features a number of street parades with performers in flamboyant costumes, grooving to lively music and showcasing their energetic dancing. During this festival, all kinds of street food are also offered so you can also taste a few lip-smacking dishes while enjoying some amazing West Indian music. Notting Hill Carnival is an annual celebration, held on the first Monday of August and the Sunday before that.
If you are planning a trip to the United Kingdom and want to experience the vibrant culture of the country more closely, you should definitely check the list of upcoming festivals in the UK and find one which suits your interest. Whether it is a music festival, an art festival or a religious celebration, there can be no better way to experience the incredible spirit and verve of the United Kingdom.