Traditional French food offers a heavenly amalgamation of sophistication, culture, and a love of food, where dishes are not just about the ingredients and techniques that create the mesmerising flavours that dance upon your taste buds but are more of a way of life. The popular food in France has never been limited by the country's boundaries as it has been quite influential, underpinning several western cuisines. The 'intangible cultural heritage' that is showcased by French cuisine is one the most intriguing aspects of any France tour, and something that every visitor must take out the time to indulge in.
How Popular Dishes in France Came to Rule World Cuisine
Formal techniques, focus on fresh ingredients, simple flavours, and dignified presentation are all aspects of the famous cuisine in France that springs from a colourful history. Today, French food is considered to be a respectable, prestigious cuisine, and it too has a story to tell.
Medieval French Food
Some of the inspiration seen in traditional French food comes from medieval times when nobility used to enjoy multiple courses of meat, fruits, grains, and wild game, and peasants' diets used to compose of legumes and vegetables. Back then, only the best food in France would be seasoned with salt and expensive spices, which were a status symbol and could only be found in the homes of the elite.
There were precious few ways to preserve food, so popular dishes in France during those times were based on what ingredients were available immediately, which can be seen in the use of fresh, seasonal ingredients in the popular food in France even today.
Then there were the banquets hosted by the rich that also utilised these fresh ingredients, where dishes were presented elaborately dressed to impress the guests. This emphasis on presentation is another aspect that is today famous in the cuisine of France.
The Spreading Popularity of Traditional French Food
The middle ages saw the recipes and cooking in France change and transform, as it began to shape into something that resembles the famous French dishes of today. However, it wasn't until the 1600s that the world saw French cookbooks and documented techniques being published. The spread of the cuisine was further helped along by the French Revolution of 1789, which shattered the government's restrictions on occupation in France and more people began cooking for themselves.
Later, the recipes and techniques behind the best food in France were taken beyond the country's borders as the French colonised other countries during the 1700s and 1800s.
Haute Cuisine
Literally translating to 'high cuisine', this marks a shift in the popular food of France, where the emphasis on abundance was replaced by an emphasis on moderation as well as quality. The charge was led by Marie-Antoine Carême, who taught the cuisine as a sophisticated art with technique and precision but created recipe manuals that made the cuisine more accessible. Then it was Georges Auguste Escoffier, who took haute cuisine to the world and revolutionised the fundamentals of French cuisine, the cooking, the presentation, and how it is served.
He also introduced an innovative brigade de cuisine system that modernised culinary arts, adding strong military-like ethics to the kitchen, which is something that you can still see in modern-day kitchens.
Nouvelle Cuisine
Already quite famous, the cuisine of France, in the 1900s transformed into nouvelle cuisine, which was defined by the use of high quality, fresh ingredients to create lighter meals that showcased simpler but still breath-taking presentations. The famous food of France in modern times takes inspiration from the many concepts and techniques that French chefs have developed, presented, and perfected over 100s of years.
The Foundations of French Cuisine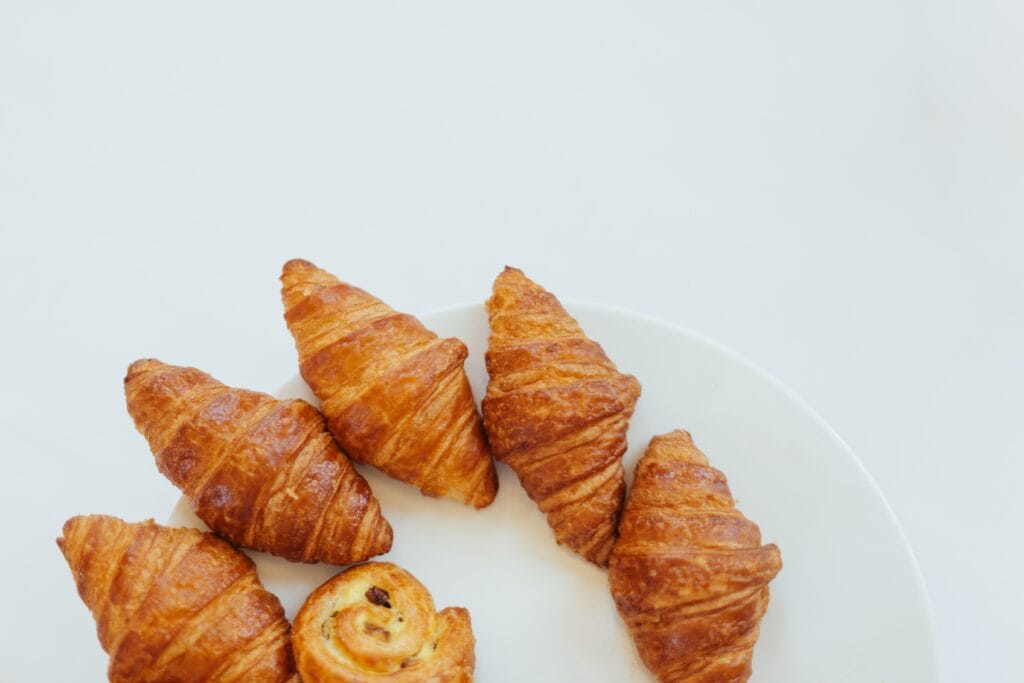 The ingredients, technique, and experience form equally important parts of the cuisine as do the famous French dishes.
Techniques:
Require skill, patience, and attention to detail.
Mise en Place: "Everything" in Its Place" – a key component of kitchen organisation.
Sauté: The most basic technique of cooking in a pan coated with butter or olive oil.
Braise: The popular combination method for cooking meat or veggies.
Confit: Salting and cooking in fact.
Flambé: Using flammable alcohol to make the dish as well as a spectacle.
Ingredients:
Another marker of what makes the famous food in France so special are the high-quality ingredients that go into every dish.
The best food in France uses simple ingredients that are transformed into flavoursome personalities by artful techniques.
Herbs and spices like herbs de Provence, tarragon, and nutmeg, add depth to the subtle flavour of French dishes.
Dining Experience:
Another important pillar of French cuisine:
The experience requires elegance, careful presentation, and community; reminiscent of the aristocratic banquets of olden times.
Meals may have become smaller, but that just made presentations more detailed.
Today, preparing food is a talent that must be matched by the ability to present it.
Some Facts about the Popular Food Culture in France
French cuisine is a unique cultural experience that adds beauty and precision to flavourful seasonal foods. Here are some facts that you may not have known about the French and their food:
Averaging about 45 pounds per person, per year, the French consume more cheese than any other country.
Vichyssoise is a soup of pureed potatoes that was invented in New York City. But it was a French chef who is credited with the invention.
Most popular in food in France, the delicate and flake French pastry, the croissant, is actually an invention of Vienna, Austria.
An adulterous French Guiana's First Lady and Colonel Francisco de Melo Palheta, who came to settle a local border dispute, led to the lady hiding coffee seeds in a goodbye gift, which the Lieutenant Colonel brought back to Brazil. Little do people know but this story is the origination of the coffee industry in Brazil.
Most Popular Food in France that You Must Try
When it comes to the most famous dish in France, there are many worthy contenders that vie for the mantle. However, if you are in France, famous food that you must try includes:
The Baguette: It would be amiss to be in France and not try the classic long and thin loaf of bread that is so well-known across the world.
Macarons: Flavourful meringue cookies form a crisp chewy shell that is filled with a chewy and moist filling that melts in the mouth; macarons promise a delightful explosion of flavour.
Éclair: A long pastry made using light pastry dough (choux), set apart by its simplicity and richness. The éclair is filled with cream or custard and dipped in fondant icing or ganache for a sweet treat you can enjoy at any time.
Bisque: A soup made using crustaceans, particularly seasoned, and thickened with rice. The roasted shells of lobster, crab, shrimp, and crayfish add the flavour that makes this soup so popular. The practice of not washing before cooking the dish is what maximises the same.
Foie Gras: Made using liver taken from a duck or goose that is fattened specifically for this dish.
A More Intense Exploration of the Famous Food in France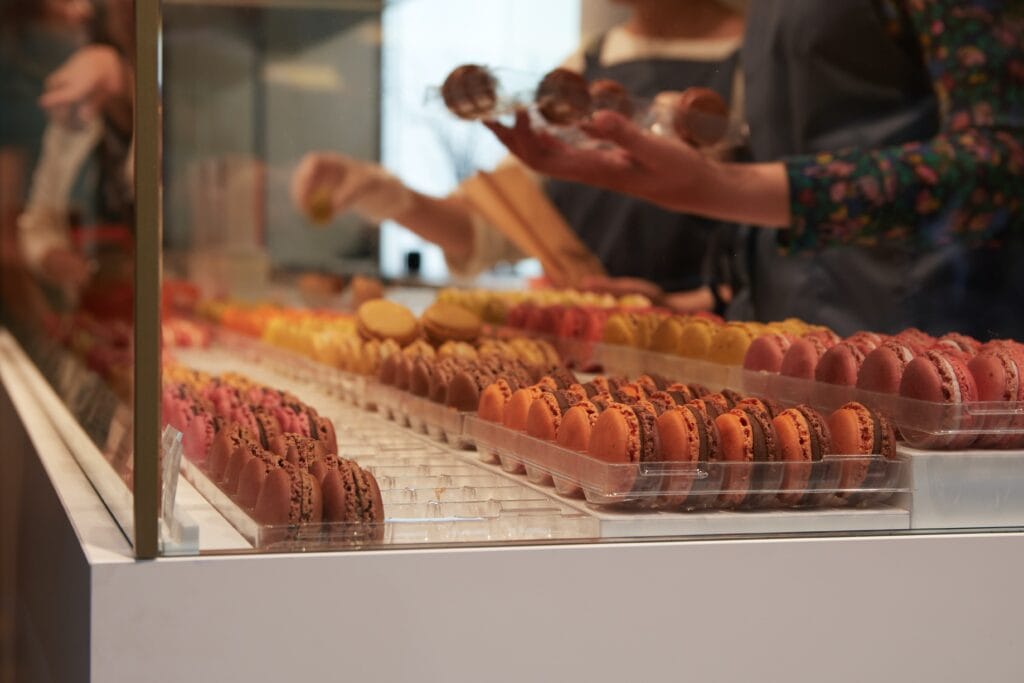 The best food in France shows a shred love of red wine, cheese, bread, and seafood. Yet there are several noticeable differences between the cuisines of the North and South of France. While the North seems to favour butter and cream quite a bit, to create dishes that are quite filling, the South is more of a savoury wonderland that showcases a more Mediterranean influence, using oils rather than butter, making light dishes that maintain natural flavours.
Starting from the North, for a more deeper dive into the most famous food in France, here are some dishes you must try:
Crêpes and Galettes in the Land of the Crêpe, Brittany
Camembert and Pont-l'Évêque in Normandy, Where the Normands Know Their Fromage
The Best Food in Paris, Croque-Monsieur and Madame in the Culinary Capital, Île-de-France
Moules-Frites and Flamiche au Maroilles at Hauts de France
Quiche and Tarte Flambée in Grand Est
Towards the South, famous French dishes include:
Aligot or Puy Lentils at Auvergne-Rhône-Alpes
Bouillabaisse and Ratatouille ( The Most Famous Dish in France Thanks to the Animated Film by Pixar) from Provence-Alpes-Côte d'Azur
Cassoulet and Sausage from Occitanie
Nouvelle Aquitaine's Duck and Bayonne Ham
Try the most famous food in France for an experience that takes your taste buds on an adventure, leaving you warm and your soul satisfied.