Reading Time:
9
minutes
The United States of America is the contemporary era's cultural powerhouse. America, a country founded on immigration and pioneering, is a beacon of modern pop culture, free-thinking, and the unwavering pursuit of the American Dream. The United States, with its 50 states, is just slightly smaller than Europe in terms of land area. This large country contains an astonishingly wide range of natural landscapes, cityscapes, people, and civilizations.
When it comes to organising a vacation to the United States, there is so much to see in this large nation that it can be tough to know where to begin. World-class cities, some famed for history and others for fun or luxury, provide tourists with a diverse range of options. The best places to visit in the USA may simply be determined by your unique preferences.
With a land area of over 9 million km2, a population of over 328 million people, and hundreds of years of history, there are many intriguing facts about America to learn. From a misspelt name on the Liberty Bell to enough concrete in Hoover Dam to span the country. There is a lot to say about the United States of America; the country embodies contemporary life and plays an important role in global governance. But is that all? No. Before you book an American tour package, it would be wise to know all the unknown facts about America, and in this blog, we have compiled a list of some amazing facts about America that you were unaware of! Continue reading.
1. Did You Know That Bourbon Is Very Famous in America?
One of the most interesting facts about America is that the bourbon industry is expanding quickly due to its consumption by Americans. This is fantastic news for Kentucky, which produces 96% of all bourbon in the world. Because of the enormous demand, Kentucky stocks over 4.7 million barrels of bourbon. Surprisingly, the number of barrels outnumbers Kentucky's 4.3 million citizens.
Some believe that the American television series Mad Men is to blame for the revival of bourbon drinks. Regardless of whether you prefer bourbon because it's popular or because you appreciate the flavour, we can all thank Kentucky for this delectable drink.
2. Did You Know That the USA is the Federal Republic?
The most fundamental facts about the USA include the country's structure as the world's oldest surviving federation. The United States is comprised of 50 states and the federal district of Washington, D.C. This district, which includes the capital city, is located between Maryland and Virginia but does not officially belong to either. It operates as an independent organisation. Aside from Washington, the federation is divided into 48 states, 48 of which are located on the North American continent, between Canada in the north and Mexico in the south. The two remaining states are physically separated from the other 48. These include Alaska in the northwestern United States and Hawaii, a collection of islands in the middle Pacific.
3. Did You Know That Wine Can Be Used To Fuel a Car?
Shocking? Right! Do not attempt this at home! One of the interesting facts about the USA is that Prince Charles had his vintage Aston Martin converted to run on wine in an effort to find sustainable alternatives to regular oil, and he believes that it runs better and more powerfully when on the spirit—plus, it smells nicer while driving. This unexpected alcoholic beverage is the fastest growing in the United States.
4. Did You Know The History of Food in America?
One of the fun facts about the USA is that like many other countries, the culinary culture of the United States has evolved over time. The food that people buy, grow, cook, and eat has changed as technology, availability, and population mobility across the country have changed. Almost all of today's popular meals in the United States (apple pie, peach pie, hot dogs, hamburgers, pizza, tacos, chocolate, jelly beans, ice cream, steak, potato chips, potato salads, and watermelons) originated elsewhere. Organic and locally sourced food is becoming more popular as an alternative to processed and mass-produced meals. Americans are becoming more conscious of where their food comes from, how it is processed, and the corporate culture of the firms that generate it.
5. Did You Know That George Washington Wasn't the First President to Live in the White House?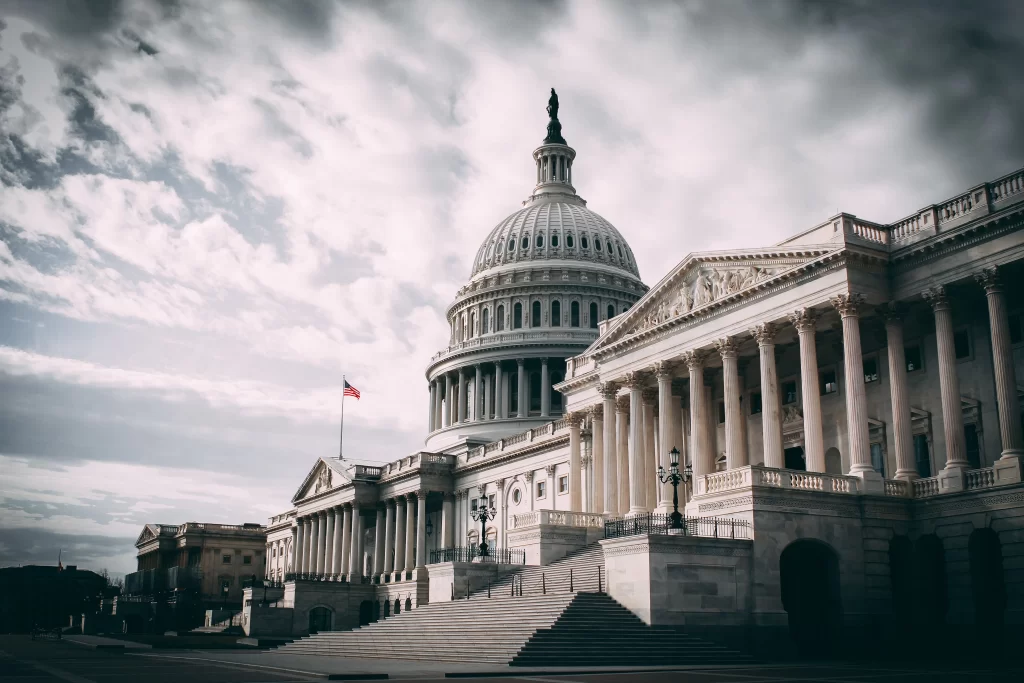 One of the fun facts about America is that George Washington wasn't the first president to live in the White House! No, it wasn't, but rather John Adams and his wife Abigail. While Washington did oversee the building of the mansion, he never resided in it. It was erected in 1792 but not occupied until 1800. Since Adams, each president who has occupied the White House has made their own adjustments and improvements. After all, they lived there!
6. Did You Know That Independence Day Didn't Happen on July 4th?
You certainly enjoy celebrating the Fourth of July, but one thing you may not know about America is that it was on July 2nd that Congress voted to liberate the United States from British dominion. They commemorate the Fourth of July because that is when John Hancock signed the Declaration of Independence for the first time. Following his iconic sign, 56 men signed the paper to declare their intention to become independent.
7. Did You Know That Americans Eat About 100 Tonnes of Pizza Each Day?
According to reports, 93 per cent of Americans ate pizza in the previous month. Pizza delivery sales surge the greatest during close Super Bowl games. There are approximately 60,000 pizzerias in the United States, with the earliest opening in 1905. It's called Lambardi's and it's in New York City (though the title is a bit debatable). Giordano's and Lou Malnati's are two Chicago-style deep dish favourites. Every year, a pizza expo is hosted in Las Vegas. The world's largest pizza was really created in Italy, and October is pizza month.
8. Did You Know That North America Is the Home of the Largest Island?
Did you know that Greenland is the world's biggest island? It also occupies a major portion of the North American continent. Despite the fact that it is an autonomous territory, it is officially part of North America. Greenland has a total size of 836,300 square miles, which is larger than Alaska, the largest state in the United States. Another interesting fact is that, despite its name, Greenland is completely covered in ice.
9. Did You Know That There's More than One Copy of the Original Declaration of Independence?
Following the adoption of the Declaration of Independence, it was evident that the message needed to be spread. "The Committee of Five": Thomas Jefferson, John Adams, Benjamin Franklin, Roger Sherman, and Robert R. Livingston oversaw the reproduction of this document. Only 26 of the hundreds of copies manufactured remain today. The majority of them may be found in museums and libraries. Three, however, are privately held.
The United States is home to the interesting and, at times, the genuinely fantastic. While some of the information on this list may be familiar to you, maybe it provided some fresh insight into your life, or at the very least a good laugh and something to talk about over dinner.