Reading Time:
8
minutes
After months into the nationwide lockdown, it was obvious that it was to get on our nerves and we couldn't take it anymore. But folks, let's not forget that it was this very lockdown that acted as a solution to curb the spreading infections. It's this very perseverance of ours that we are finally reaping the benefits of in the form of bending of the curve and the considerable rise in the recovery rate. But we still can't and shouldn't shun our responsibility. We must get life back to normal while still being mindful and cautious enough.
However, now when the restrictions are eased and the lockdown is lifted, what next? It's of course time to turn all our dreams that we had kept waiting all through into reality. Now, with travel bouncing back gradually, we just can't wait anymore to Fir Se, Bag Bharo, Nikal Pado! And as we gear up to venture out with all the travel safety and personal hygiene guidelines in place, we bring to you 5 best places to visit now for that much-needed vacation. So, let's get packing once again!
1. Maharashtra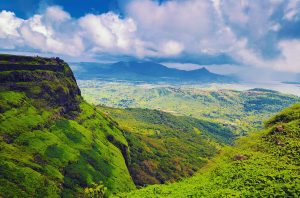 For people staying in Maharashtra, their home state probably makes for their first choice for getting out to knock down all their lockdown blues. Veena World Customized Holidays brings to you many close to home destinations which are best enjoyed with our drive-in packages. Have been longing for your tryst with nature all through? Take your pick from the all-time favourite escapes like Lonavala, Alibaug, Igatpuri or Mahabaleshwar. These very popular tourist spots in Maharashtra make for that perfect family getaway, at any time of the year. Surround yourself with wonder and wine by choosing to escape to Aurangabad and Nashik respectively. For nature and wildlife enthusiasts, we've got a package for Tadoba – A safari that'll take you closest to nature and refresh you inside out. What's more, all these packages come with a private car – just for you and your family, along with hotels and meals included!
2. Himachal Pradesh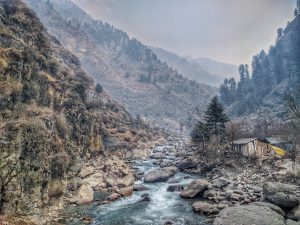 A visit to this Apple State of India, which is home to some of the best tourist places, is always a good idea! Blessed with nature's bounties, it's a perfect destination to set your spirit free and take in all the bliss that the mountains have got to offer. Very popular among honeymooners and families alike, we bring to you packages that cater to every segment of travellers. While newly-weds can choose Romantic Escapes like Dalhousie Dharamshala and Manali, families can aim for an icy adventure in Manali, in the upcoming winter months. Well, with the lockdown taking a toll on our physical and mental health, treat your senses to some rejuvenation, wellness and luxury by opting for packages like Luxury Escape to The Oberoi Cecil Shimla with Moksha Spa Resort. What's more, grab these packages at a guaranteed price and surprise your family with something they badly need right away.
3. Madhya Pradesh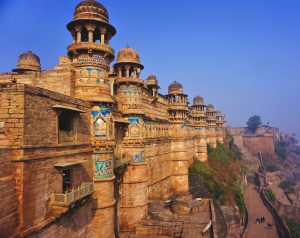 If you haven't visited the Heart of India yet, you just don't know what you are missing out on! With jungles making for some of the best places to travel, especially immediately in the post-lockdown world, Madhya Pradesh houses many of them. We bring to you this wealth of flora and fauna with Safari Escapes that'll excite you as well as kids alike. Choose Pench, Bandhavgarh or even go for some amazing combinations like Kanha Bandhavgarh, Khajuraho Panna or Kanha Pench. What better way to restart life than by taking a holiday that guarantees 500% satisfaction?! So, are you up for writing your own Jungle Book… Hop on!
4. Dubai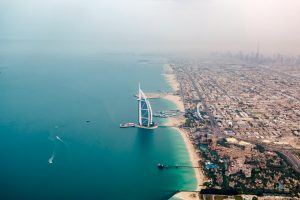 If your passport pages can't wait any longer to get stamped and if the world's ushering you, it's time to give in to the temptation. Apart from many India tour packages, we bring to you select international destinations that have bounced back and are now open to tourists. One such destination is the 'Desert of Miracles' – Dubai! This world-class holiday destination, so close to home, is truly a fantastic place to unwind and wash away your lockdown blues. From stunning made-made wonders to euphoric desert safaris and from super-thrilling amusement parks to probably the world's best retail therapy… Dubai hits the right cord with every family and everyone in the family. Our director, Ms. Sunila Patil recently visited Dubai and we're delighted to share with you that everything's just so normal in Dubai right now. Life's back on tracks and there couldn't have been a better time to step out and step into this absolute wonderland as we unlock and restart our lives all over again. Check out our Instagram feed (@veena_world) to know more about Ms. Sunila Patil's post-lockdown Dubai Diaries.
5. The Maldives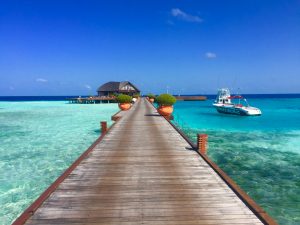 If you are looking for something really exotic, you really need not venture out too far away from India. Find your own paradise, just next door in the tropical Maldives. With winter being the best season to visit the islands, it just couldn't get better. Surround yourself with turquoise blue waters and calm down all your anxieties and fears. In the Maldives, we have some of the most luxurious properties on offer, that'll deliver you that perfect experience, your mind, body and soul have been longing for all these months. Choose from Sheraton Full Moon Resort, Jumeirah Vittaveli, Soneva Jani and many more.
So, folks, this was the list of the top 5 travel destinations that you should visit now for that much-needed vacation. However, mind you, this isn't an exhaustive list at all. Log on to veenaworld.com for many more exciting customized holiday packages on offer. Our Private Escapes are pocket-friendly quick getaways, exclusively designed for you and your family and include private car, hotel stay and meals. And of course, your holiday package can also be customized as per your preferences and requirements. So, what are you waiting for! Get in touch with our team of expert travel advisors today… Chalo, Fir Se, Bag Bharo, Nikal Pado!