Reading Time:
4
minutes
The season of Ramzan marks as a month of fasting, prayer, reflection and community. The fasting period began last month, and when we say fasting, the delicious Iftar foods surely come to our mind. Sadly, this year we can't make it to Mohammad Ali Road in Mumbai, but we can at least make the dishes at home and enjoy the meal.
This time, we bring you some amazing Iftar foods from around the world that will make you super hungry. Read on:
1. Algerian Chakchouka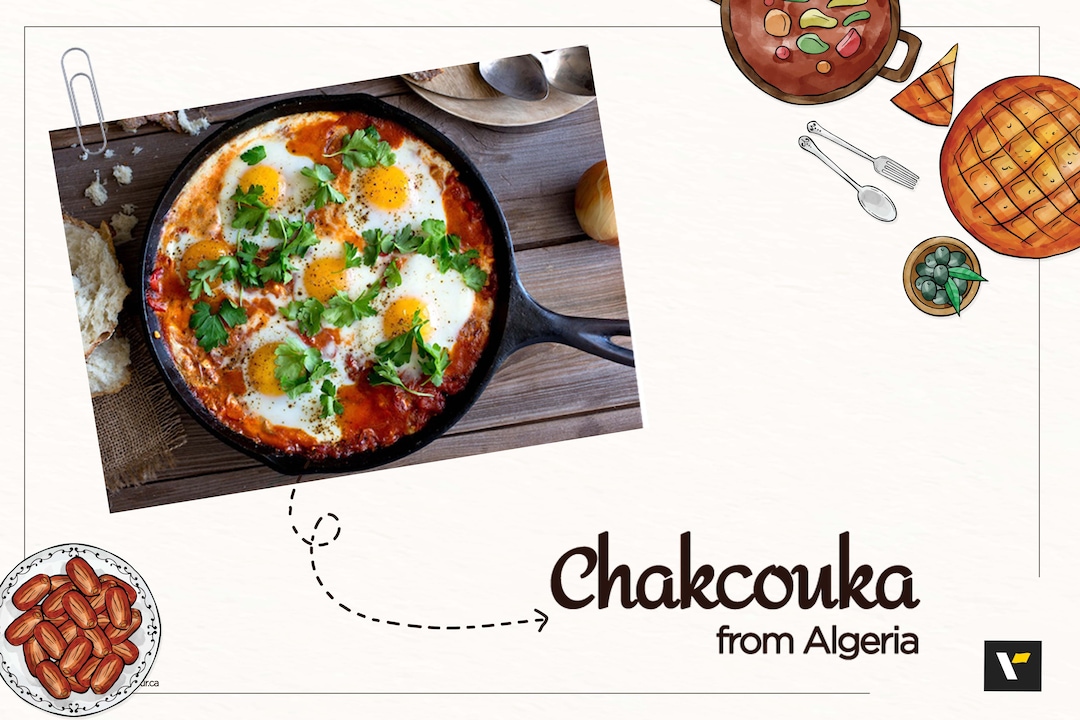 A delicious Middle Eastern and North African dish, Chakchouka is a combination of eggs, tomatoes and spices. The dish originated from Tunisia, a country on the northern African coast, bordered by Algeria and Libya. Later, the dish became widely popular in other parts of Africa.
2. Indian vegetable and meat samosas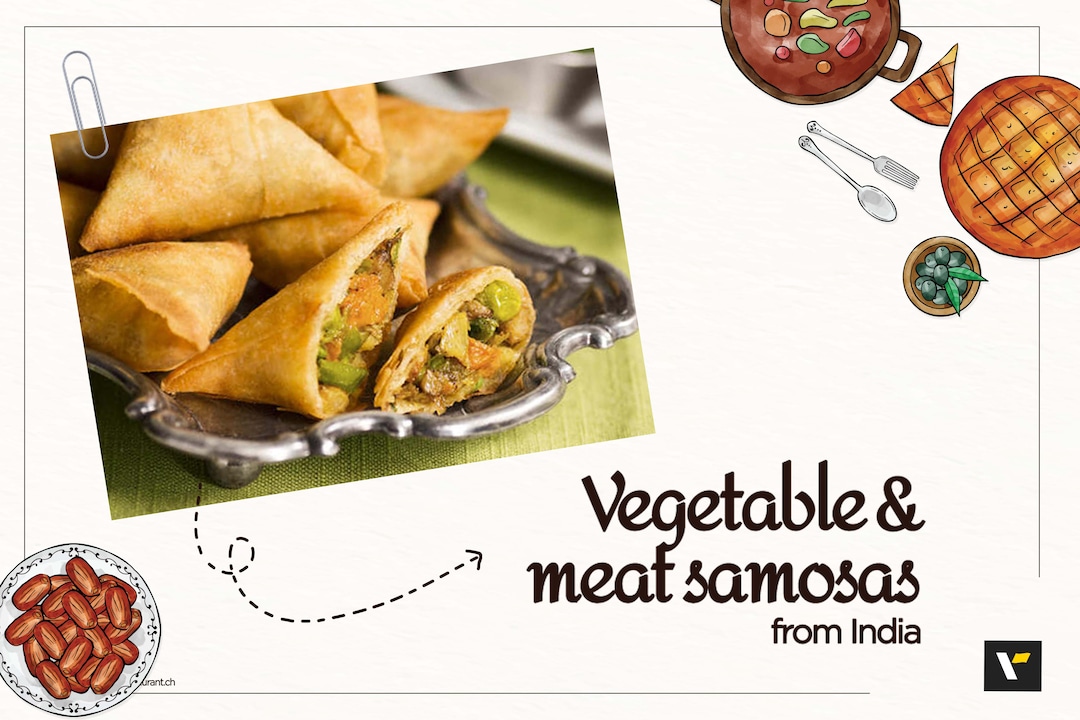 One of Ramzan's special dishes, meat samosas & vegetable samosas is something that you'll find in every corner of India. There's no way that Indians have not had these samosas during Ramzan. A mixture of potatoes, vegetables or meat, spices and green peas are stuffed inside tortilla pastries, which is then folded into triangular shapes. The unique shape and taste of the food are what makes it so amazing.
3. Indonesian and Malaysian Curry Prawns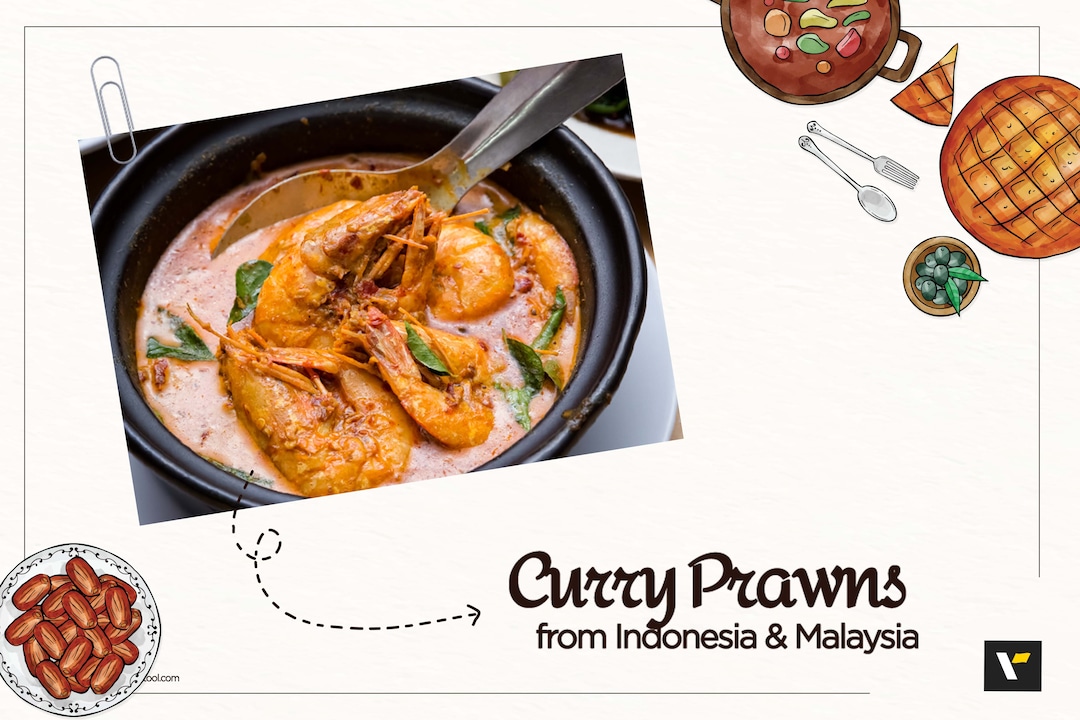 This powerful and flavoursome curry prawns seasoned with amazing spices is something that will make you want it more. This is a Ramzan special dish, but you can find it anytime in these two countries.
4. Adas from Lebanon, Palestine, Jordan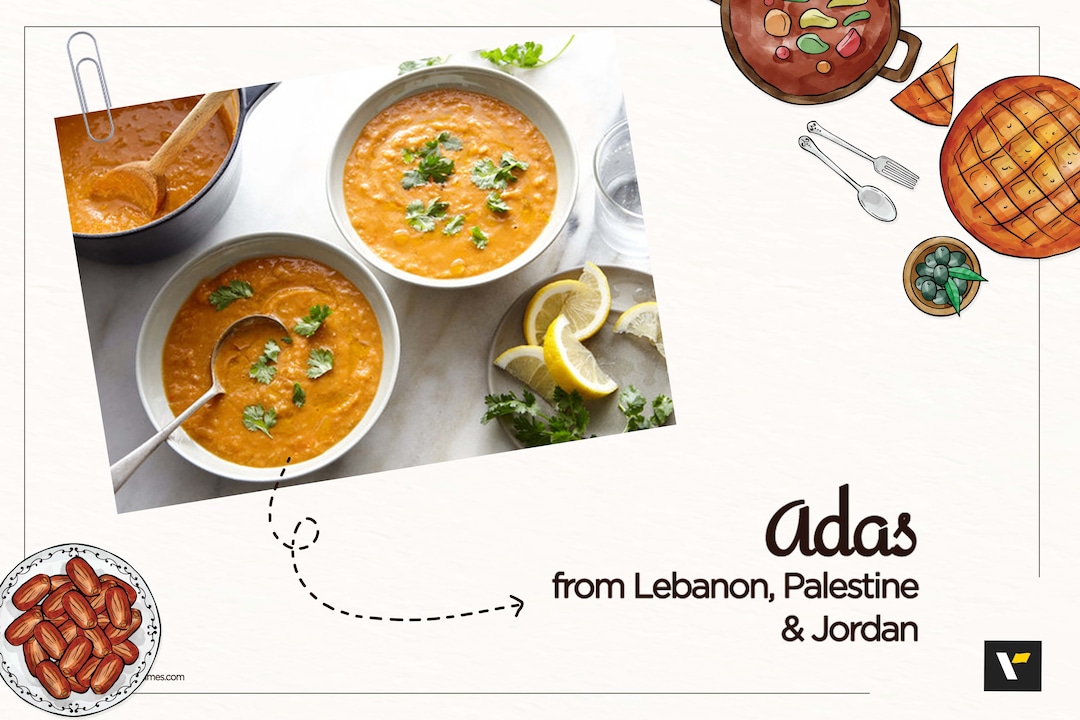 Shorbat adas is a very comforting dish filled with rich nutrients and is generally the Ramzan dish in the Middle East. It is a soup of green or brown lentils prepared with chief ingredients like olive oil, spinach, chard or cardoon, lemon and cumin. It is served with pita bread or its substitute za'atar spiced pita croutons which is equally delicious.
The Shorbat adas soup is indeed nutritious and an easy-to-make Ramzan food.
5. Jollof Rice and Chicken from Nigeria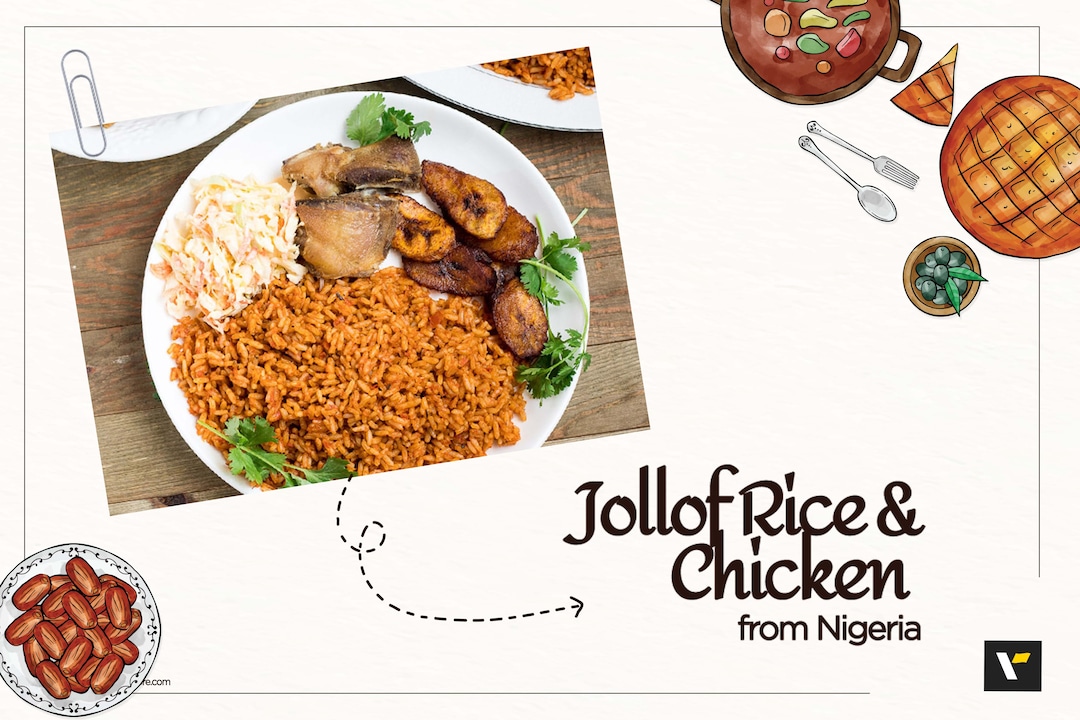 Rice, chicken, vegetables and spices. Wow! That already sounds delicious. Jollof Rice and Chicken is a popular dish in West African countries. It is all prepared in a single pot pan with chicken, rice, vegetables and tomato curry as the main ingredients and cooked in an oven, which adds a more interesting flavour to the dish. Apart from being a staple food, it is a popular iftar dish in the region.
6. Harees from the United Arab Emirates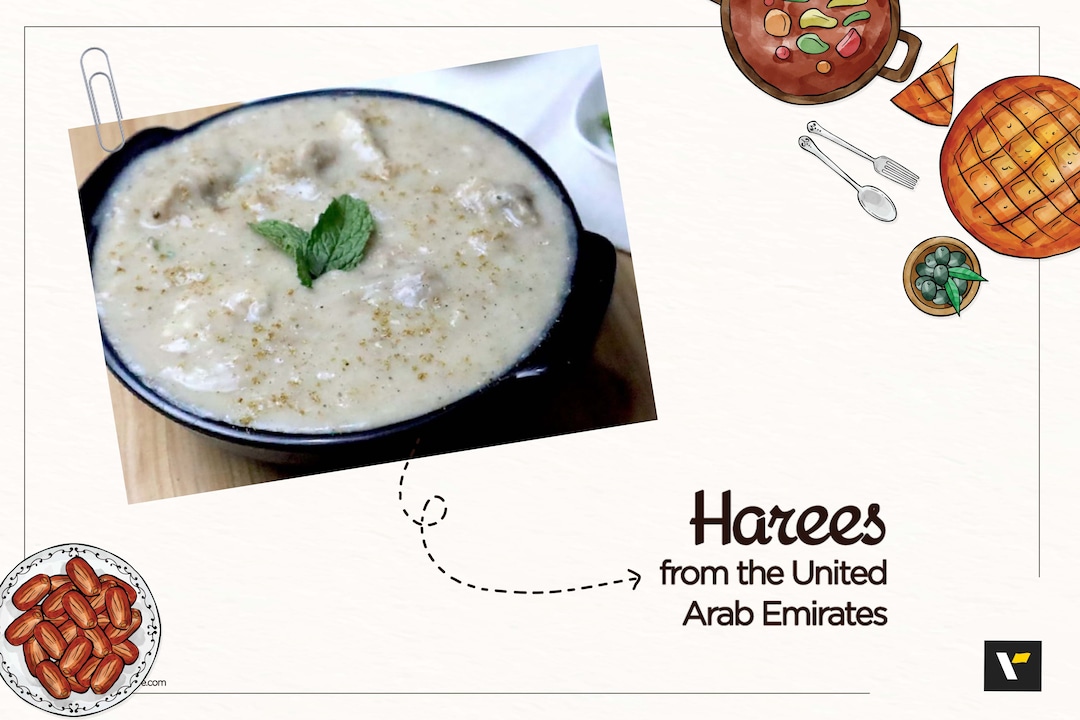 If you've ever spent time in the UAE, chances are you might have tasted this meal as you can find it easily in any of the restaurants. Arabic Harees is Ramzan special food generally made with meat or chicken and beaten wheat, seasoned with some spices and olive oil. It is super-easy to prepare and one of the best iftar dishes you'll find here.
7. Chicken and Rice Soup from Morocco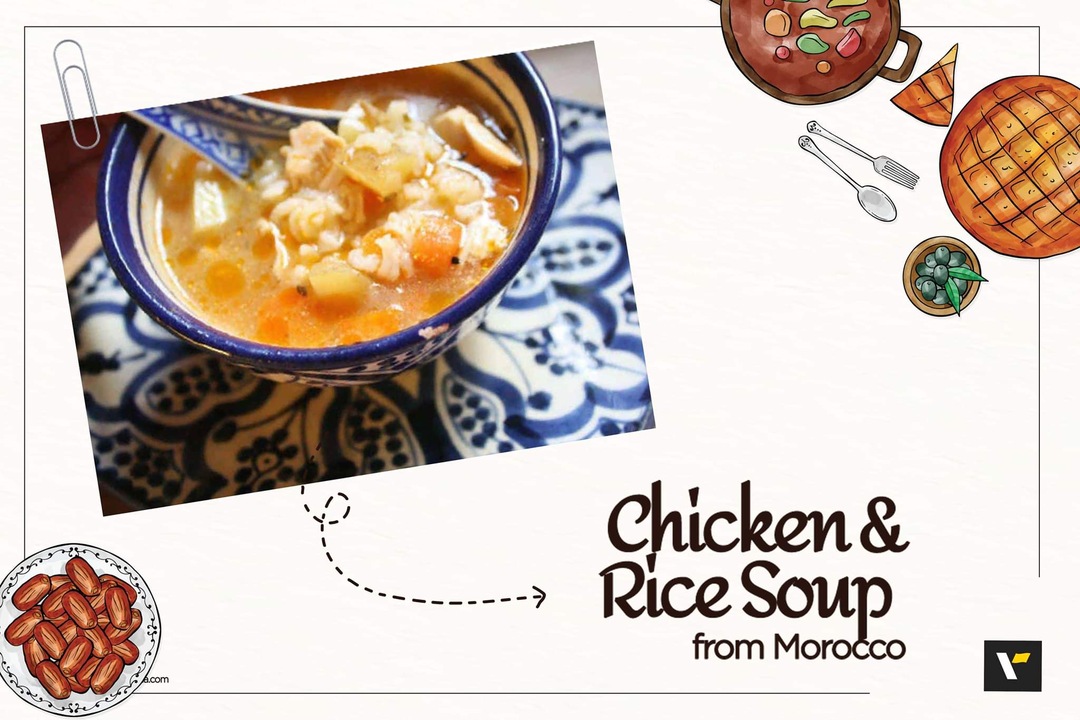 The main ingredients that go into preparing this chicken and rice soup are fingerling potatoes, vermicelli noodles, chicken broth and tomatoes. When all the ingredients come together, it gives you a big bowl of healthy food packed with deliciousness. A very common iftar food in Morocco.
8. Rooh Afza from Bangladesh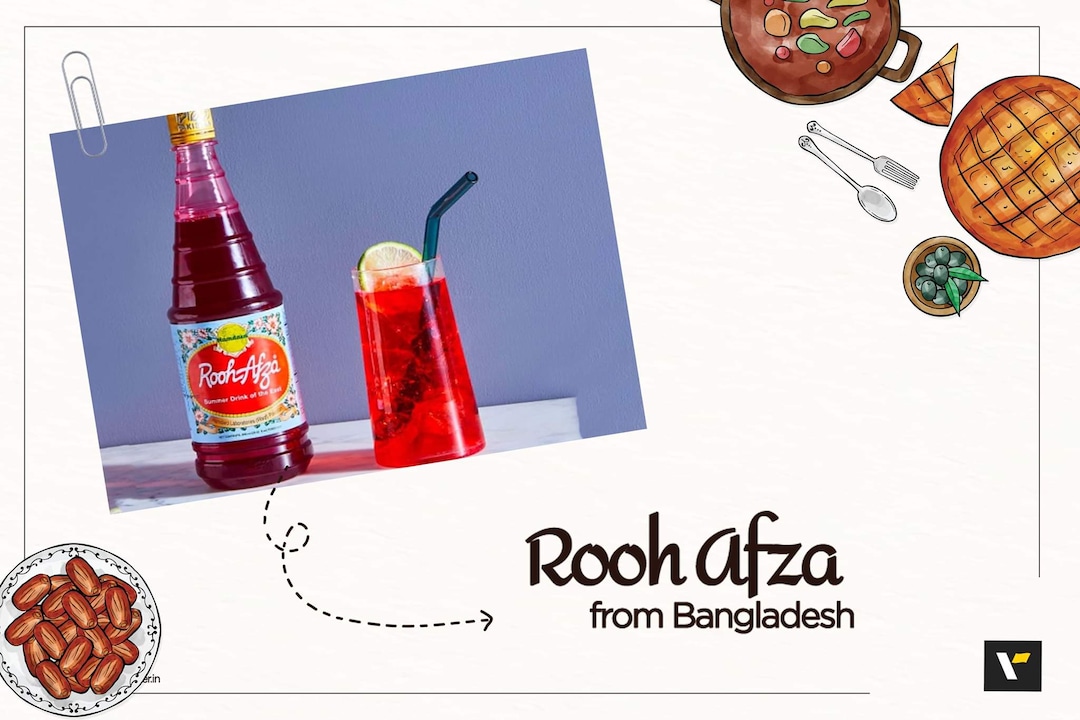 Well, we don't think we have to say much about this, we are already getting the taste of it in our mouth right now. Not only in Bangladesh but Rooh Afza is also popular in India. It's a very refreshing drink and a major part of Ramzan food. Apart from that, it is also the go-to drinks during summer. It is often paired with milk and desserts like falooda, ice cream, milkshake and jelly to enhance the flavours.
Now that was a long list of amazing iftar foods. We super like the #8 and we super miss Mohammad Ali Road right now. What's the best Iftar food that you've ever had? Tell us in the comments.
#StayHomeStaySafe