Italy is a perfect romantic honeymoon destination where newlywed couples make memories for a lifetime. In fact, the best places to visit in Italy are its cities that have a lot to offer in terms of scenery, historical sites, art and architecture. Each Italian city is unique and very diverse, with a mix of old and new, and a lively chaotic atmosphere.
Here are the top cities in Italy that we would recommend: -
20 Cities to Explore in Italy
1. Rome
Among the best cities to visit in Italy and the country's capital - Rome is a bustling city full of history. Rome offers a lot of historical, artistic, and architectural attractions to keep you entertained. One can spend days in this charming city. This beautiful city brims with world-famous landmarks like the Colosseum, the Roman forum, the iconic Trevi Fountain, the Vatican, the Sistine Chapel, and the majestic Saint Peter's Basilica.
2. Florence
Surrounded by the hilly Tuscan Countryside and set on the banks of the Arno river, Undoubtedly, Florence is one of the best places to visit in Italy. Known as the cradle of the Renaissance, this beautiful city has something to offer for any taste, including impressive churches like the famous Duomo and Florence cathedral, charming squares, and fantastic museums showcasing masterpieces by Botticelli and Michelangelo like the Uffizi Gallery. It is also a very lively city with music, dance, food and wine with various festivals throughout the year.
3. Milan
Being the fashion capital, Milan is one of the best cities in Italy to explore and among the richest cities too. Milan is host to the Duomo, world-class museums, trendy shopping areas, and Leonardo da Vinci's Last Supper. This city has loads to offer, be it art and history, shopping and dining, world-class museums or modern architecture, Milan has it all.
4. Tuscany
With scenic, picturesque hillside towns rising amidst vineyards and rolling hills, Tuscany is gorgeous and a joy to explore. One can stay and tour the hill towns of Tuscany.
5. Siena
Known for its stunning medieval brick buildings, Siena is widely considered to be one of the best cities in Italy to visit. This gorgeous city hosts a historical city centre with the famous Piazza del Campo main square, where you can stroll around and gaze at its ancient buildings and the impressive fountain Fonte Gaia. You can also pay a visit to the Siena Cathedral and Campo II. Siena is similar to Florence but quieter and smaller.
6. Lake Como
Milan is also the perfect gateway to visit Lake Como, a magical spot surrounded by lush green trees with the Alp Mountains as a backdrop. A great place to take a break from the hustle and bustle of the city.
7. Venice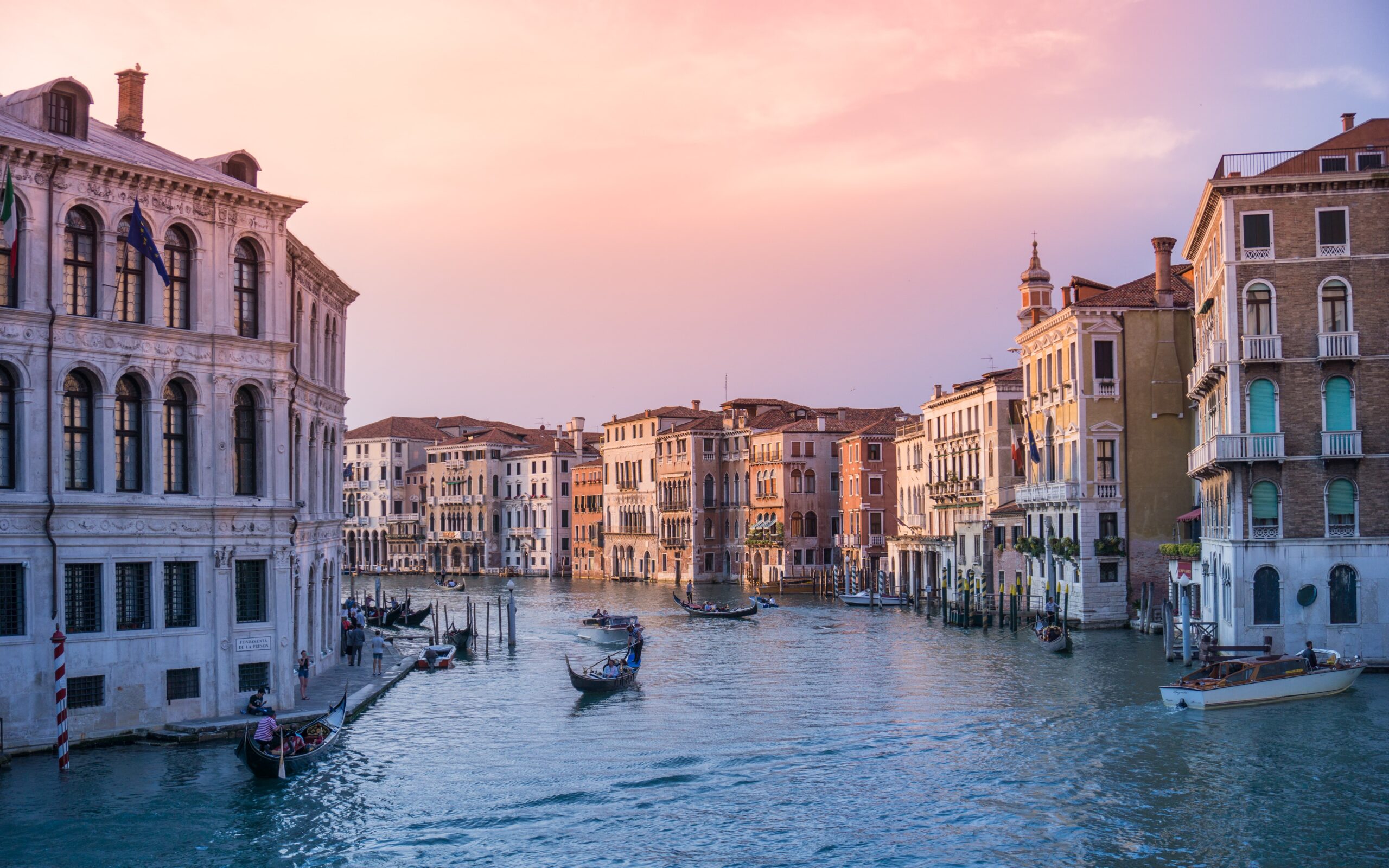 Located in northeastern Italy, the city of Venice is a series of 118 mini-islands atop a lagoon and is considered one of the most beautiful places in Italy. The best thing to do in Venice is to get lost in its canals and enjoy a relaxing time in a gondola. Also, you can visit the amazing Pizza San Marco, Doges' Palace and Saint Mark's Basilica.
8. Cinque Terre
Located on the scenic coastline of the Liguria region, Cinque Terre is a group of five gorgeous hilly villages such as Riomaggiore, Manarola, Corniglia, Vernazza, and Monterosso. Here, you will witness small streets with tiny homes. Make sure you should not miss out on their delicacy and they are too yum to resist. You can explore these mountains by hiking or by train.
9. Verona
The City of Romeo and Juliet, set on the Adige River in Northern Italy, this town is like a mini version of Rome. This charming city hosts a historic town centre with cobblestone streets, 2 main squares, the famous house of Romeo and Juliet, and a Roman Castle where you can gaze at incredible city views, Castel San Pietro.
10. Pisa
Pisa is worldwide famous for the bell tower of the city's cathedral, and it is crowded every year with so many visitors. This city doesn't offer many things, just this tower and walking along the river. You can surely plan your trip to this city with your Florence or Cinque Terre Trip.
11. The Dolomites
The Dolomites are a Hiking paradise for hikers. This place offers a stunning view and mesmerizing scenery. The Dolomites are often considered unbelievably gorgeous among cities in Italy.
12. Naples
Naples, this lively city in Southern Italy will enchant you with its vibrant vibe, cultural and historic sites, and very warm people. Here you can explore the famous Royal Palace, three castles, and the National Archaeological Museum, which has the largest collection of artefacts and ornaments in the world, dating back to ancient Rome. This city is the birthplace of pizza and offers some of the most delicious pizzas in the entire country.
13. Amalfi Coast
Located near Naples and surrounded by charming towns with rolling hills and rocky mountains as a backdrop, Amalfi Coast is among the most beautiful places to visit in Italy. Get ready to fall in love with its tiny streets and the amazing Duomo.
14. Bologna
Bologna, also known as the culinary capital as it offers extremely delicious cuisines of the country is a must-visit place in your Italy package. The city is home to the oldest university in the world, i.e, Bologna University, which is said to be more than two thousand years old. Some famous dishes this city has to offer are Bolognese sauce, mortadella, the original Bologna sausage, as well as lasagna, tortellini, and tagliatelle.
15. Pompeii
At the foot of Mount Vesuvius are the ruins of the ancient city of Pompeii. Here, you can witness a preserved, ancient city and can get to know one of Italy's best history lessons. It is said that this thriving city was heavily destroyed by the eruption of Mount Vesuvius almost 2,000 years ago.
16. Sorrento
Sorrento is an excellent base for exploring the island of Capri, the Amalfi Coast and the historic ruins of Pompeii. You can hike Corso Italia, explore the Bagni Della Regina Giovanna Lagoon, drink Limoncello and see Marina Grande.
17. San Marino
San Marino is a small independent nation surrounded by Italy. It has a spectacular location nestled in the mountains near the Adriatic Sea. The city is dotted with cafes and small shops. It's beautiful, and fun to explore, the views of nearby Italy's vineyards are breathtaking and the food is delicious.
18. Sicily
Sicily is the largest island in the Mediterranean Sea. It is home to Mount Etna, the second most active volcano in the world, along with several smaller active volcanoes. It's also home to ancient Greek and Roman ruins, beautiful beaches, quaint towns and hundreds of castles. Come for the beaches, culture, ancient historical sites, cuisine and beautiful cities and towns.
19. Sardinia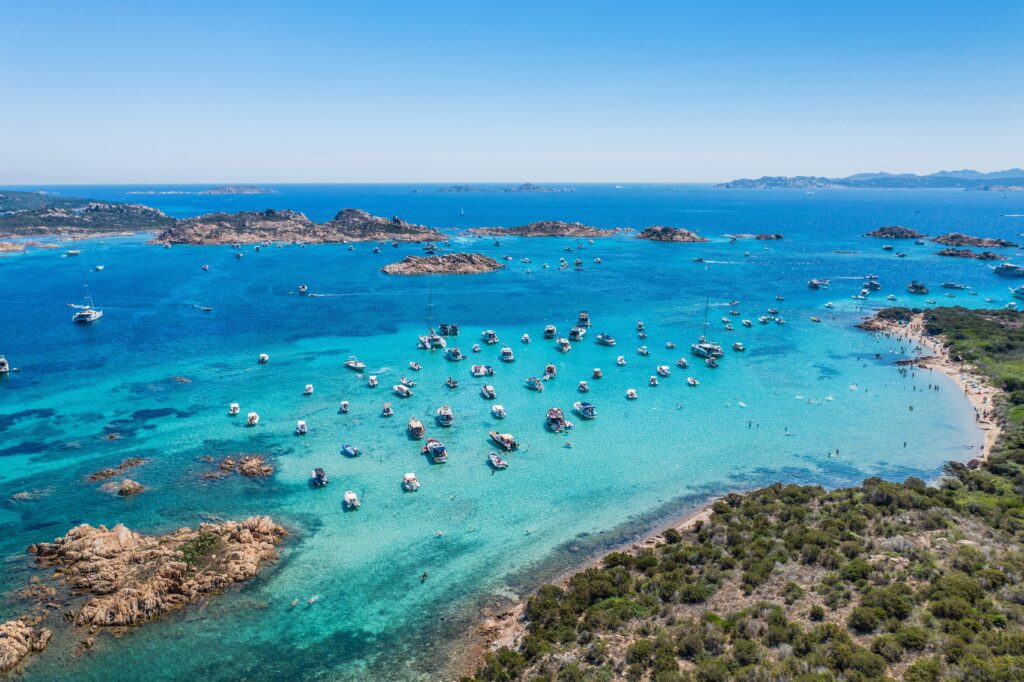 Sardinia is the second-largest island in the Mediterranean Sea. It sits just to the south of Corsica and to the north of Tunisia. This rugged island is home to long, sandy beaches, prehistoric sites, and colourful coastal towns. The mountainous interior of the island is a hiking paradise, where you can visit one of the deepest gorges in Europe and the highest dunes in Europe.
20. Puglia
Puglia, also called Apulia, is a long coastline that sits on the Adriatic Sea. Bari is the largest city in the region and from here you can take a ferry across the Adriatic Sea to the Balkan Peninsula. Every year tourists are attracted to colourful coastal towns, national parks, and stunning coastal cliffs.
You've got cities galore when you step foot in Italy. Ready to explore them all? Great, then an Italy package is in order.