Reading Time:
10
minutes
Travelling to Japan is a pleasurable affair for kids and adults alike. This is mainly because people in all age groups can enjoy its vibrant culture, mouth-watering delicacies, and of course, anime! While exploring the wonders of this country, you might want to learn a little about its historical past. This can be done by visiting castles in cities like Osaka, Kyoto, Okinawa, and many others. The art and architecture of several clans, feudal lords, and shoguns will help you understand the beauty of Japan's culture. People who like to travel on a budget can live in a Japan's capsule hotels that many districts offer. For those who enjoy a little luxury, this tourist destination is the best place for you!
The modernity of cities like Tokyo might mesmerize you a lot but the charm of the castles all over Japan is what you need to feel to truly fall in love with this country! Here are 15 castles in Japan that you need to visit on your next vacation: –
Osaka Castle
Constructed in the 1580s, Osaka Castle is one of the largest castles in Japan. If you are a fan of Memoirs of a Geisha and standing below a cherry blossom is your dream, this then castle in Osaka, Japan should be on your itinerary for sure! Its park, museum, and observation platform are just some of the reasons that make it one of the most visited castles in Japan!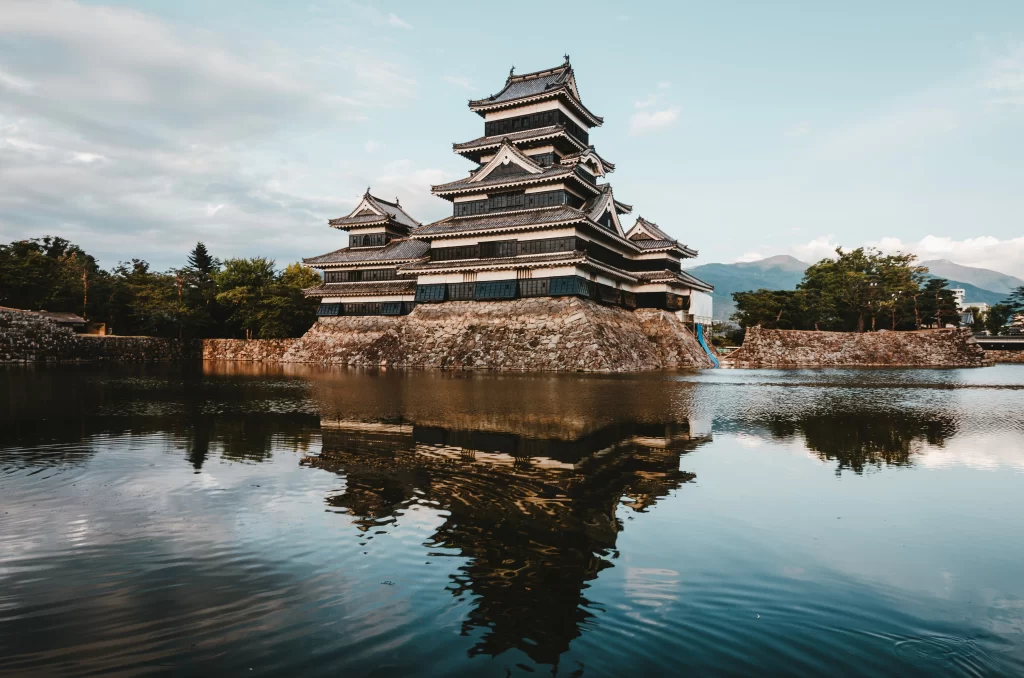 Himeji Castle
This is a castle in Himeji that has many names. Be it Hakuro-jo, White Heron Castle or simply "white egret", this is the first UNESCO World Heritage in Japan. Himeji Castle is also the largest castle in the country, so make sure you have your walking shoes on! Only a train ride away from Osaka and Kobe, this is a traditional Japanese castle that will make you appreciate the culture and heritage of Japan in the best possible way.
Nagoya Castle
Situated in central Japan, Nagoya Castle is another tourist attraction where you can learn a lot about Japan's vibrant history. It is famous for being built in the Edo period when the entire nation was economically prosperous, but its original form called Yanagi-no-maru was constructed much earlier. A lot of tourists are fascinated by this castle in Japan because of its use as a military camp during World War 2.
Matsumoto Castle
As one of the most famous National Treasures in Japan, Matsumoto Castle is one place which will make you fall in love with Japan's architectural genius. It is a flatland castle or hirajiro which means that its construction is not done on a hilltop or river. This distinguishing feature makes it a popular tourist spot in Japan all year round.
Hiroshima Castle
An underrated castle in Japan that a lot of travel blogs tend to miss out on is the one in Hiroshima. This is because most tourists tend to visit the Peace Memorial Park while exploring the city. The best time to visit Hiroshima Castle is during the summer and spring seasons as its wooden exteriors make the structure stand out.
Hirosaki Castle
Encompassed by 2,600 cherry blossom trees, Hirosaki Castle is a sight to behold during the spring season in Japan. A three-story castle that is surrounded by the world-famous Hirosaki Park, it is one tourist attraction that you will end up exploring even when it is not on your itinerary! Some places are just meant to be visited and Hirosaki Castle is one of them!
Inuyama Castle
Inuyama Castle is yet another historical spot that will make you marvel at the vast and dynamic history of Japan. Facing the Kiso River, this famous castle in Japan is a National Historic Site for good reason. People who are checking out Japan travel packages should make sure that their itinerary includes a visit to this castle because it serves as one of the best samurai castle architecture examples in the country.
Kochi Castle
A 17th-century castle in the city of Kochi is worth your time and effort. It is the only castle in Japan that has its original tower and keep intact. For the unversed, this is a big deal because a lot of invasions, wars, and power struggles have resulted in the loss of original towers in Japanese castles. If you are out and about in Kochi, then do visit this castle and Kochi Castle Museum of History where you will learn a lot about its significance and importance.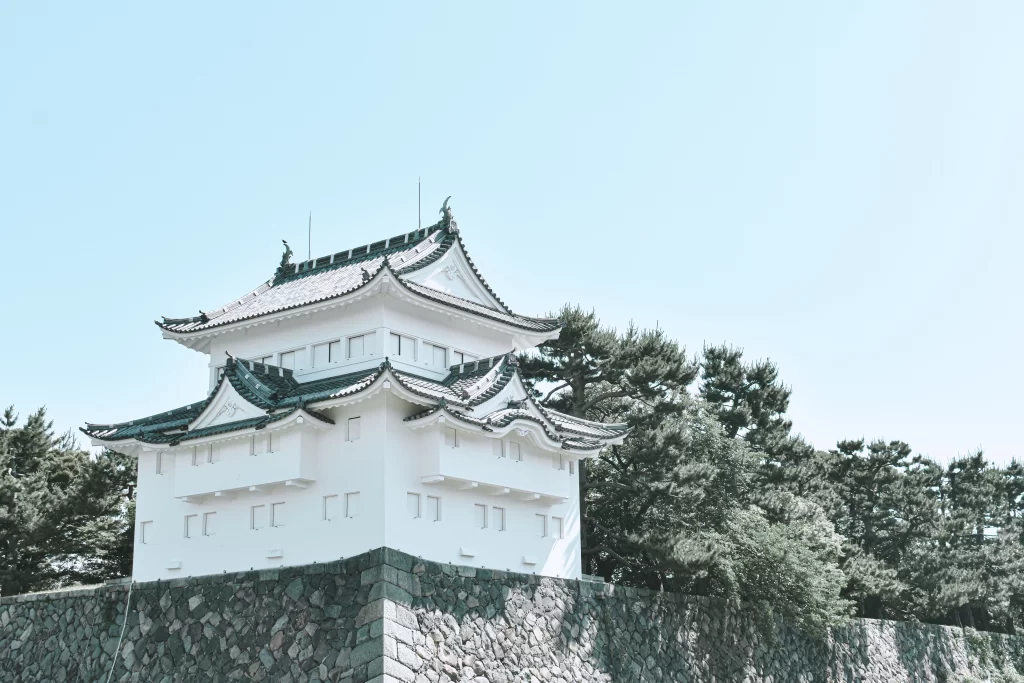 Edo Castle
Located inside the Tokyo Imperial Palace complex, Edo Castle has gone through an evolution of its own. You will see a lot of locals running around a 5-km track near its stone walls every morning. On the other hand, the residence of the Imperial family is also close by. You can book a tour of the Tokyo Imperial Palace and get a better understanding of its history. These daily tours are organized between 10 am and 1.30 pm which you can book in advance.
Okayama Castle
Okayama Castle, colloquially called Castle of the Black Bird, is one of the most popular tourist attractions in the city of Okayama. Built in Azuchi-Momoyama style, it is a Japanese castle that gives you a panoramic view of the Kōrakuen Garden from its top floor. Before the pandemic, tourists could dress up as a Japanese prince/princess and their pictures clicked for free. Let's hope this tradition is restored again!
Nijo Castle
Nijo Castle is a pride of the people of Kyoto as it used to be the residence of shogun Tokugawa Ieyasu, a generous and wise military general in the Edo period. It symbolised the power of the shoguns during this era and how much they liked to spend on art and architecture. You can rent an English audio tour from the main entrance and then trot about the whole complex on your own!
Hikone Castle
If you speak to a Hikone local, they would tell you that Hikone Castle is simply glorious under the moonlight and that is when you need to visit. Set in the city of Hikone, it is a three-storied castle that has its original keep in place. It is also believed that the season of cherry blossoms can be best experienced near this castle because the weather, ambience, and aroma are magical!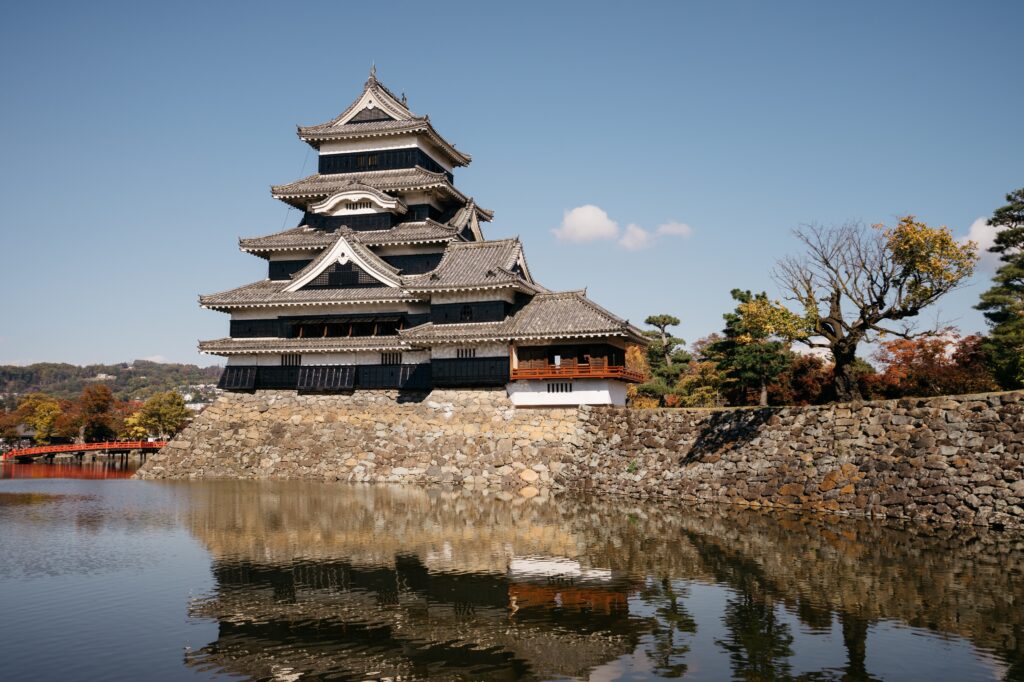 Kanazawa Castle
By now you must have figured out that Japan has a special place set aside for castles! Kanazawa Castle is yet another castle you should visit on your next vacation. A 16th-century construction that used to be the official home of the Maeda clan, this castle in Japan has many alleys and small nooks that still reflect the glory of the past. Kanazawa Park surrounding the castle is yet another favourite among the locals who like to spend some time here on a regular basis.
Kumamoto Castle
Reputed to be one of the most extensive castle complexes in the country, this historical place has stood the test of time. Be it wars, invasions or earthquakes, Kumamoto Castle is still standing tall! Although it faced a lot of damage recently, restoration has been made in 2021. So, you can plan your trip to this black-facade beauty on your upcoming trip.
Shuri Castle
An economic hub in the past, Shuri Castle in Okinawa has vermillion-coloured exteriors that are appealing in their own right. Visitors can get the best of Naha city on the Kyo-no-Uchi Observation Platform located within this castle's complex. Children and adults who love watching ducks quack will love Ryutan, a pond in Shuri Castle, which is home to the most jolly ducks!
Ever thought of planning a theme-based trip? Well, now you have enough reason to! Find a suitable vacation package and venture into the world of cherry blossom laden castles.